DORIS DAY: MY SECRET LOVE Headlines Emerging Artists New Work Series
The production features Tiffan Borelli as Doris Day and Mike Spara as Les Brown.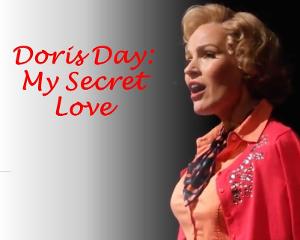 Emerging Artists Theatre presents a workshop production of the new full length play Doris Day: My Secret Love by Paul Adams.
The limited run is directed by Melissa Attebery, with musical direction and arrangements by Ben Boecker. The production features Tiffan Borelli as Doris Day and Mike Spara as Les Brown.
Doris Day led a fascinating life that was fueled by both a drive to make people happy and a desire to find someone who truly cared for her. Her husbands dictated the terms and path of her career until finally she was able to realize that she could take back that control. Her voice and her lyrical stylings made her a unique and ever-present comfort to an America needing that winning smile and wholesomeness that were her trademarks. Featuring 13 of her most famous songs.
Performance dates are Monday, October 18 at 7pm, Thursday, October 21 at 7pm and Sunday, October 24 at 2pm. Tickets are $20 and are available at www.newworkseries.com. All performances take place at TADA Theater, 15 West 28th Street (between Broadway and 5th Avenue), 2nd Floor, New York, NY 10001. Subways: N/R/1/2 to 28th Street, B/D/F/W to 34th Street.
In accordance with the CDC and the City of New York, to attend a performance at the New Work Series, audience members and performers must be fully vaccinated with an FDA or WHO authorized vaccine and must show proof of vaccination along with a valid ID at their time of entry into the theatre. Masks are required for audience members while in the theatre.
Emerging Artists Theatre (EAT) New Works Series (NWS) began in 2006 and focuses on new works, new talents, and new voices. Since its inception, numerous productions that were workshopped at the series have gone on to have full productions at the NYMF, FringeNYC & Encores, Edinburgh Fringe, Off-Broadway, as well as National and International productions. Paul Adams, Andrea Alton, and Vanessa Shealy serve as curators for the NWS series.
More Hot Stories For You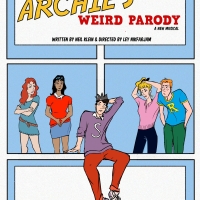 ARCHIE'S WEIRD PARODY Comes to Theatre Row Next Month

December 6, 2022

After a SOLD OUT show 11/11/22 at Don't Tell Mama,"Archie's Weird Parody," written by Neil Klein and directed by Ley Nikfarjam is returning, bigger and better, this time January 13-29 at Theatre Row. 
---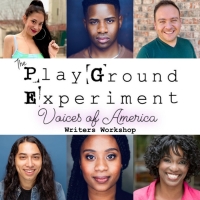 The Voices Of America Writers Workshop Presents Excerpts From Work In Development December 7

December 5, 2022

The PlayGround Experiment has announced the tenth presentation of new works created by members of the Voices of America Writers Workshop.
---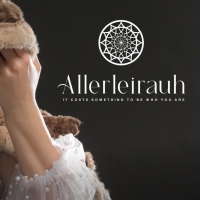 Visually-Impared Teens to Lead NYC Workshop Of Fairytale Musical ALLERLEIRAUH

December 5, 2022

Sofia Ales has been completely blind since birth. Veronica Depaulis blind in one eye and severely impaired in the other, suffers from a rare degenerative bone disorder. But that's not stopping these young performers from chasing their dreams. The girls will be leading the workshop of Allerleirauh at the Alvin Ailey Dance Theater in March 2023.
---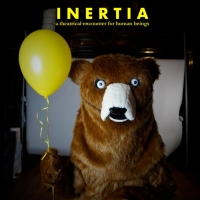 Interactive Theatrical Experience INERTIA is Coming To New Ohio's Theatre For Young Minds

December 5, 2022

New Ohio Theatre for Young Minds will present INERTIA, an interactive theatrical experience that explores the fabric of what theater is and why we need it. INERTIA will be presented at New Ohio Theatre from December 27 thru 30, 2022.
---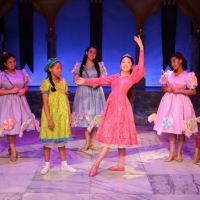 TADA! Youth Theater Announces 2023 Season In New York City

December 5, 2022

The Drama Desk award-winning TADA! Youth Theater has announced its 2023 season which includes two original musicals Princess Phooey in February 2023 and Everything About Camp (Almost) in July 2023. Performances are one-hour long, affordable, fun-filled musicals that are perfect for family audiences of ages 3 and above.
---