Time Travel Romcom TECH SUPPORT Heads to 59E59 This August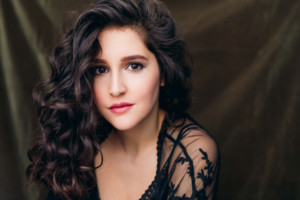 59E59 Theaters welcomes the Off Broadway premiere of TECH SUPPORT, written and directed byDebra Whitfield. Produced by Chatillion Stage Company, TECH SUPPORT begins performances on Thursday, August 29 for a limited engagement through Saturday, September 21. Press Opening is Wednesday, September 4 at 7:30 PM. The performance schedule is Tuesday - Friday at 7:30 PM; Saturday at 2:30 PM & 7:30 PM; and Sunday at 2:30 PM. Performances are at 59E59 Theaters (59 East 59th Street, between Park and Madison). Single tickets are $25 ($20 for 59E59 Members). Tickets are available by calling the 59E59 Box Office on 646-892-7999 or by visiting www.59e59.org.
Life is too complicated for antique book seller and technophobe Pamela Stark. Pam's world is turned upside down when a broken printer forces her to call tech support. While navigating an endless loop of voice prompts, she accidentally sends herself to different centuries. This reluctant time-traveler is hurled from decade to decade, saving lives during each era. Pam's journey finally ends with one last rescue--her own. The cast features Ryan Avalos (In the Closet at Theatre Row),
Leanne Cabrera
(The Emperor's Nightingale at Pan Asian Rep),
Lauriel Friedman
(Vanity Fair at the
Pearl Theatre Company
),
Mark Lotito
(Jersey Boys on Broadway), and
Margot White
(Farinelli and the King on Broadway). The design team includes Natalie Taylor Hart (scenic design);
Deborah Constantine
(lighting design);Janice O'Donnell (costume design);
Ed Matthew
(sound design);
Carlene Stober
(sound design consultant);
Elliott Forrest
(projection design);
Cyrus Newitt
(props master); and
Inga Thrasher
(hair and make up design). Casting is by
Stephanie Klapper
Casting. The production stage manager isEmely Zepeda.
Debra Whitfield
(playwright/director) is an award-winning director, playwright, and actor. She has worked at The Mint Theater, Florida
Studio Theatre
, Virginia Stage Company, Bristol Riverside Theatre, Dorset Theatre Festival, Two River Theater Company, Hartford TheaterWorks, the Human Race Theatre Company, Premiere Stages, and the Bickford Theatre, among others. Off Broadway, Debra directedOlympics Über Alles and The Banana Monologues. She's also directed The Gibson Girl (FringeNYC 2018), INTRUDER (Best Director nomination, NYC Winterfest 2018); The Underpants (Amateur Comedy Club); Welcome to the Hard Luck Café (Best Director Award, Thespis Theatre Festival) and Blithe Spirit(
The Snarks
). In the Belly of the Beast (Florida
Studio Theatre
) won the Sarasota Magazine Award for Best Play. Her production of Trifles received the Beaux Arts Da Vinci Award for Best Revival. Regionally, Debra has directed ROPE (10th Avenue Arts Center, San Diego), To Gillian on Her 37th Birthday (Depot Theatre), A Murder is Announced (Dorset Theatre Festival), and Brighton Beach Memoirs (Emelin Theatre). Her writing credits include: FIRE at Theatre 54 @Shetler Studios and Theatres; Champagne at
Manhattan Repertory Theatre
; The Man in the Window for Algonquin Theater Productions; Duck Sauce Can Be Dangerous at The WorkShop Theater Company and The Apple Corps Theatre; and Tech Supportfor
Manhattan Repertory Theatre
and Algonquin Theater Productions. As an actor, Debra has played inOther Desert Cities (The Company Theatre Group), Managing Maxine (Human Race Theatre Company),Rough Crossing and A Christmas Carol (Virginia Stage Company). She was Cleopatra in Antony and Cleopatra and played opposite
Orson Bean
in The Strange Case of Dr. Jekyll and Mr. Hyde. Debra had the title role in Charley's Aunt with
John Astin
. She received Best Actress Awards for How I Learned To Drive, The Adjustment and Relatively Speaking. Television and film credits include The Edge of Night, As the World Turns, Lost Revolution with
Melissa Leo
, and Starring
Austin Pendleton
, which won the Best Documentary (short) at the Anchorage International Film Festival in 2016. Debra is a graduate of the London Shakespeare Studio and The Ohio State University. She received her Masters in Theatre from Kent State University. Debra is the Artistic Director of Chatillion Stage Company and is on the Board of Directors for The Shaw Project. She is a proud member of AEA, SAG-AFTRA, and SDC.
DebraWhitfield.net