Latest News on Debra Whitfield
Debra Whitfield News
World Premiere Audio Play DECEPTION Presented by Chatillion Stage Company's Project Mercury
by Chloe Rabinowitz - Apr 22, 2021
Project Mercury, an audio play anthology series from NYC's Off Broadway Chatillion Stage Company, presents the world premiere of Deception, a new psychological thriller.  The play features an all-star cast headed by Jason O'Connell. 
Chatillion Stage Company Launches Audio Play Podcast
by A.A. Cristi - Mar 4, 2021
Chatillion Stage Company has launched Project Mercury, a new anthology series of original audio plays, which takes its inspiration from Orson Welles' The Mercury Theatre on the Air. 
Photo Flash: The Riant Theatre Hosts THE STRAWBERRY ONE-ACT FESTIVAL Gala
by Chloe Rabinowitz - Feb 13, 2020
The Riant Theatre (Van Dirk Fisher, Artistic Director), a nonprofit theatre supporting playwrights and theatre makers of diverse cultural backgrounds, held the Gala for its annual Strawberry One-Act Festival, which takes place from February 12th through February 23, 2020 at Theatre 54 @ Shetler Studios and Theatres, 244 West 54th St, 12th Floor, NYC.
The Riant Theatre Kicks Off 2020 STRAWBERRY ONE-ACT FESTIVAL With Encore Run Of Best Plays From Its Repertory
by Chloe Rabinowitz - Jan 22, 2020
The Riant Theatre (Van Dirk Fisher, Artistic Director) -- the AUDELCO Award-Winning nonprofit, which provides a nurturing environment for playwrights and theatre creatives of diverse cultural backgrounds to develop new plays, presents some of the Best Plays From The Strawberry One-Act Festival at the Leonard Nimoy Thalia at Peter Norton Symphony Space, 2537 Broadway at 95th St, NYC. Tickets are $40 General Admission; $35 for Seniors and Students with I.D. Box Office: 212-864-5400 or online at www.SymphonySpace.org (Youtube Promo https://youtu.be/PTCS2ugfRL0)
BWW Interview: Debra Whitfield Talks TECH SUPPORT at 59E59
by Peter Danish - Sep 17, 2019
Debra Whitfield's delightful new play 'Tech Support' is currently running at 59E59th Theater to full houses and ecstatic audiences. See BroadwayWorld's review of Sept 6th. In between performances, BWW sat down with Ms. Whitfield to discuss her play.
BWW Review: TECH SUPPORT at 59E59 Theaters 'Ä" A Unique Show that Entertains and Charms
by Marina Kennedy - Sep 6, 2019
The NYC Off-Broadway premiere of Tech Support is currently on stage at 59E59 Theaters through September 21. Produced by Chatillion Stage Company, it is written and directed by Debra Whitfield. This clever and wonderfully performed romantic comedy offers a stark contrast between our modern age and times past.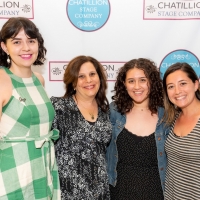 Photo Flash: TECH SUPPORT Celebrates Opening Night At 59E59 Theaters
by A.A. Cristi - Sep 6, 2019
The cast and creative team of TECH SUPPORT celebrated the opening with friends and family at 59E59 Theaters on Wednesday, September 4.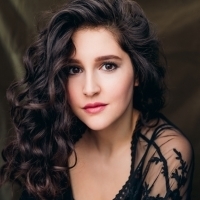 Time Travel Romcom TECH SUPPORT Heads to 59E59 This August
by Julie Musbach - Jul 11, 2019
59E59 Theaters welcomes the Off Broadway premiere of TECH SUPPORT, written and directed byDebra Whitfield. Produced by Chatillion Stage Company, TECH SUPPORT begins performances on Thursday, August 29 for a limited engagement through Saturday, September 21.
59E59 Announces Upcoming Summer Season
by Julie Musbach - May 20, 2019
59E59 Theaters announces the lineup of shows for the 2019 Summer Season at 59E59 Theaters (59 East 59th Street, between Park and Madison Avenues). Ticket prices range from $15 - $70 ($12 - $49 for 59E59 Members).

Photo Coverage: Chatillion Stage Company Celebrates Opening Night of FIRE
by Linda Lenzi - Oct 19, 2017
Chatillion Stage Company (Debra Whitfield, Artistic Director), presents the world premiere of the new play FIRE written by Debra Whitfield (Duck Sauce Can Be Dangerous). Directed by Benjamin Viertel (The Bitter Tears of Petra Von Kant), the 8-member cast features Lauriel Friedman (A Midsummer Night's Dream), Jake Horowitz (Our Town), Kevin Lowry (Sweet & Lucky), Paulette Oliva (Barbicide), Laura King Otazo (Insignificant), Jay Russell (End of the Rainbow), Malka Wallick (Outer Banks) and Stuart Zagnit (Newsies).
Debra Whitfield Frequently Asked Questions
How many shows has Debra Whitfield written?
Debra Whitfield has written 1 shows including Fire (Playwright).