TACT's The Legacy Gala to Feature Callaway Sisters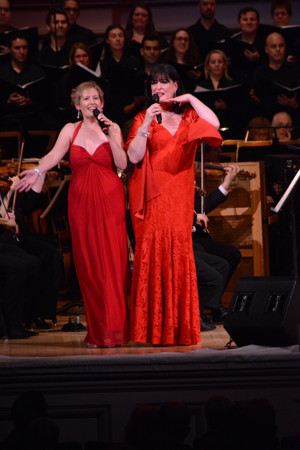 TACT (Scott Alan Evans, Executive Artistic Director; Nora Chester & Jeffrey C. Hawkins, Associate Artistic Directors) is pleased to announce its 2018 Legacy Gala celebrating TACT's 25 years Off-Broadway and honoring Founding Artistic Executive Director Scott Alan Evans and longtime Board Chair Stephen Lindenmuth.
The Gala, which will take place on Monday, June 4, at The University Club of New York (1 West 54th Street), begins at 6:30 p.m. with a cocktail reception. It will be followed by dinner, a live auction, and entertainment by Tony Award-nominated stars and sisters
Ann Hampton Callaway
and
Liz Callaway
. TACT is an award-winning Off-Broadway company of theatre artists that reveals, reclaims, and re-imagines great plays of literary merit, creating an intimate theatre experience for its audience by focusing on the text and the actor's ability to bring it to life. Founded in 1992, TACT made its reputation with its Concert Performance productions: fully rehearsed presentations stripped down to their essence. In 2006, it began a residency at NYC's famed Theatre Row where it presented fully staged Mainstage productions. Earlier this year the company announced plans to cease operations this summer following the conclusion of its 25th anniversary season. With its Legacy Gala, the company will salute its founders and supporters, while also raising the funds necessary to close its doors, archive its work, and preserve its legacy for future theater artists and theatergoers. "Our hearts are full of pride over the 25 years of memories we have created - not just for us, but for the thousands of loyal theatergoers who have joined us along the way, turning out time and time again to take on every adventure we had to offer," said
Mr. Evans
. ""We've had an amazing, fantastic run, and we are proud to have fulfilled what we set out to do: create an artistic home for a company of artists that brought attention back to hundreds of wonderful lost or underappreciated plays." Added Lindenmuth, "Personally, I've very much enjoyed helping to support this wonderful and talented group of actors in their pursuit of presenting rarely seen plays with style, wit and consummate artistry. TACT will be leaving behind a wonderful legacy." "We have been extremely fortunate to have had Scott and Stephen lending their talent and expertise at every step along the way of TACT's long and successful run. We salute, honor and love them! HURRAH to them from all of us," said co-founder and former co-artistic director
Cynthia Harris
.
Scott Alan
Evans is the Executive Artistic Director and a Founding Member of TACT/The Actors Company Theatre. For 25 seasons Evans has produced and/or directed more than 200 lost, forgotten or under-appreciated plays, bringing many vibrant titles in the literary canon for contemporary audiences. For TACT, he adapted and directed the US premiere of Noël Coward's Long Island Sound, and adapted and directed concert versions of Noël Coward's Semi-Monde (US Premiere), Broadway by
Philip Dunning
and
George Abbott
and, most recently, the World Premiere of Noël Coward's Salute to the Brave starring
Jennifer Ehle
and
Kristine Nielsen
. Evans has produced all 23 and directed 12 of TACT's Mainstage productions, including Home, The Sea, The Runner Stumbles, Incident at Vichy, The Cocktail Party, Three Men on a Horse, Children, Happy Birthday, Beyond Therapy, Hard Love, and She Stoops to Conquer (which he also adapted). He conceived, co-wrote, and directed the world premieres of Three Wise Guys (with
Jeffrey Couchman
, based on the stories of
Damon Runyon
) and The Triangle Factory Project (with Chris Piehler). Triangle is published by Dramatists Play Services and continues to be produced across the country. Evans also created the TACT Salon play-reading style and has helmed well over 50 of them during his tenure with the company. His work with TACT also included the creation of newTACTics, the company's new play development program. In its seven years, newTACTics developed 29 new works from a roster of emerging and established playwrights. Nine of these plays have gone on to full productions in this country and internationally.
Stephen Lindenmuth
is an architect by profession, and has had a lifelong interest in the performing arts. A Board member of TACT since 1994, he has served as its Chair since 1998. Mr. Lindenmuth has also been on the boards of the Weis Center for the Performing Arts and the Campus Theatre, both operated by Bucknell University in Lewisburg, PA.

To purchase tickets for the Legacy Gala, you can order here, call 212/645-8228 or email info@tactnyc.org
For more information about all of TACT's programming, visit TACT on the web at
tactnyc.org
.
Photo Credit: Genevieve Rafter-Keddy
More Hot Stories For You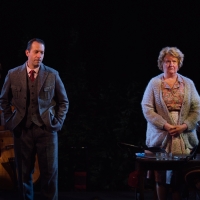 Photos: First Look At Marceline Hugot And Jeffrey Binder In Truman Capote's A CHRISTMAS MEMORY

December 2, 2022

See brand new production photos as The Whale Theater and Tectonic Theater Project present Truman Capote's A Christmas Memory at Hudson New York's Park Theater.
---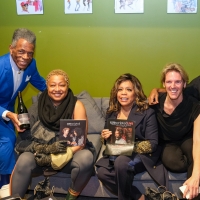 Photos: See André De Shields & More at UNSCRIPTED LIVE at City Winery

December 2, 2022

See photos of Tony, Emmy, and GRAMMY Award-winning performing artist André De Shields and more at The Loft at City Winery for 'Unscripted Live,' an interview series that spotlights the stories of legendary artists, their resilience, and their creative regeneration.
---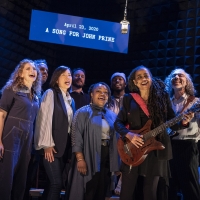 Suzan-Lori Parks' PLAYS FOR THE PLAGUE YEAR to Return to The Public in April 2023

December 2, 2022

After a truncated run as a result of several COVID-19 cases in the company, Suzan-Lori Parks' theatrical concert PLAYS FOR THE PLAGUE YEAR will be returning for an engagement in The Public Theater's Joe's Pub in April 2023.
---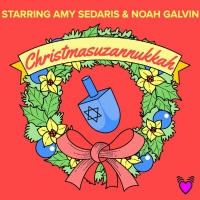 Noah Galvin Will Lead New Meet Cute Audio Series, CHRISTMASUZANNUKKAH

December 2, 2022

Noah Galvin has been cast in Meet Cute's new audio series, Christmasuzannukkah. The cast also includes Amy Sedaris, Danny Tamberelli, Torian Brackett, Eliza Hurwitz, and Olivia Miller.
---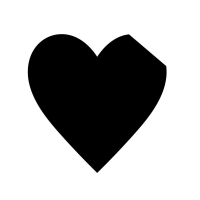 Performance Space New York Announces Spring 2023 Season of its HEALING SERIES

December 1, 2022

Performance Space New York has announced the Spring 2023 season of its Healing Series, the second part of its year-long reflection on the political potency of healing and the role performance plays in it, in the midst of what feels like a momentous shift in art-making to foreground modes and practices of care.
---