Latest News on Cynthia Harris
Stage Credits
  [Off-Broadway]
Mint Theater Company Revival, 2017
Performer
  [Off-Broadway]
Primary Stages Production, 2014
Adriana
  [Off-Broadway]
TACT Production, 2012
Performer
  [Off-Broadway]
1984
Charlotte Cushman
  [Off-Broadway]
1980
Bertha
  [Off-Broadway]
1977
  [Off-Broadway]
1974
Mrs. Gloria Krumgold/ Mrs. Younghusband/ Grace Fingerhead/ Bimbo/ Roxana DeVilbiss/ Mrs. Lafcadio Mifflin
  [Off-Broadway]
1974
Mistress Ford
  [Off-Broadway]
1974
April Pitt (Ravenswood)/ Ruth Benson R.N. (Dunelawn)
  [Off-Broadway]
1973
Performer
  [Broadway]
Original Broadway Production, 1970
  [Off-Broadway]
1970
Mrs. Hale
  [Off-Broadway]
1966
1st Interviewer (Interview)
Television Person (TV)
  [Off-Broadway]
1966
Beulah (Happy Journey)
  [Broadway]
1966
Performer
  [Broadway]
1964
Stage
Performances
  [Off-Broadway]
Mint Theater Company Revival, 2017
Performer
  [Off-Broadway]
Primary Stages Production, 2014
Adriana
  [Off-Broadway]
TACT Production, 2012
Performer
  [Off-Broadway]
1984
Charlotte Cushman
  [Off-Broadway]
1980
Bertha
  [Off-Broadway]
1977
  [Off-Broadway]
1974
Mrs. Gloria Krumgold/ Mrs. Younghusband/ Grace Fingerhead/ Bimbo/ Roxana DeVilbiss/ Mrs. Lafcadio Mifflin
  [Off-Broadway]
1974
Mistress Ford
  [Off-Broadway]
1974
April Pitt (Ravenswood)/ Ruth Benson R.N. (Dunelawn)
  [Off-Broadway]
1973
Performer
  [Broadway]
Original Broadway Production, 1970
  [Off-Broadway]
1970
Mrs. Hale
  [Off-Broadway]
1966
1st Interviewer (Interview)
Television Person (TV)
  [Off-Broadway]
1966
Beulah (Happy Journey)
  [Broadway]
1966
Performer
  [Broadway]
1964
Cynthia Harris News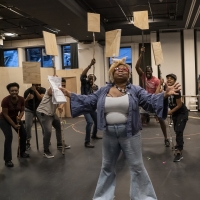 Photos: Rehearsals for Shakespeare in the Park's MERRY WIVES; Increased Audience Capacity
by Chloe Rabinowitz - Jun 24, 2021
The Public Theater will begin performances of the 2021 Free Shakespeare in the Park production of MERRY WIVES on Tuesday, July 6 at The Delacorte Theater. The all-Black staging of the delightful comedy will officially open on Tuesday, July 27 and was recently extended by three weeks to now end on Saturday, September 18.
Abena, Shola Adewusi, Gbenga Akinnagbe, Pascale Armand, Susan Kelechi Watson & More to Star in Free Shakespeare in the Park's MERRY WIVES
by Chloe Rabinowitz - Jun 3, 2021
The Public Theater announced today that Free Shakespeare in the Park will return this summer with the delightful comedy MERRY WIVES, adapted by award-winning Jocelyn Bioh and directed by Associate Artistic Director and Resident Director Saheem Ali.
FRIDAY 5 (+1): Actors Bridge Ensemble's CITIZEN: AN AMERICAN LYRIC
by Jeffrey Ellis - Mar 22, 2019
Four members of Jon Royal's ensemble of actors - Breanna Booker, Alicia Haymer, DeYonte Jenkins and Shawn Whitsell - made time this week, amid the hustle and bustle and general bedlam of technical rehearsals to give us some insight into the factors and events that led them to the theater and to share with readers the reasons why they think you should see Citizen: An American Lyric.
Jon Royal Directs CITIZEN: AN AMERICAN LYRIC For Actors Bridge March 22-31
by Jeffrey Ellis - Mar 5, 2019
Actors Bridge Ensemble presents the Nashville premiere of Citizen: An American Lyric by Claudia Rankine, adapted for the stage by Stephen Sachs and directed by Jon Royal, March 22-31, at the Actors Bridge Studio at Darkhorse Chapel.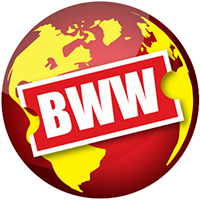 T. Fellowship Announces New Geraldine Stutz T. Fellow Rachel Sussman
by A.A. Cristi - Feb 8, 2019
T. Fellowship, in association with Columbia University School of the Arts, announces the next T. Fellow is Rachel Sussman, the seventh fellow in the one year program designed to educate and empower new creative producers. The fellow will receive a stipend of $10,000 with a $20,000 budget for the development of a new theatrical production, and will have access to courses in Columbia's MFA Theatre Management & Producing Program.

TACT's The Legacy Gala to Feature Callaway Sisters
by Julie Musbach - May 10, 2018
TACT (Scott Alan Evans, Executive Artistic Director; Nora Chester & Jeffrey C. Hawkins, Associate Artistic Directors) is pleased to announce its 2018 Legacy Gala celebrating TACT's 25 years Off-Broadway and honoring Founding Artistic Executive Director Scott Alan Evans and longtime Board Chair Stephen Lindenmuth. 
Jennifer Ehle, Kristine Nielsen, Peter Bartlett, Reed Birney and More to Star in SALUTE TO THE BRAVE at TACT
by BWW News Desk - Jan 13, 2018
TACT, The Actors Company Theatre has announced that Jennifer Ehle (Oslo -Tony nomination, The Coast of Utopia - Tony Award, Design for Living, The Real Thing - Tony, Theatre World awards), Kristine Nielsen (Present Laughter; You Can't Take It With You; Vanya and Sonia and Masha and Spike -Tony Outer Critics Circle Award), Peter Bartlett (She Loves Me; Something's Rotten!; Rodgers + Hammerstein's Cinderella), Reed Birney (1984; The Humans - Tony Award, Drama Desk Award, Outer Critics Circle Award nomination; Gemini; Picnic; Casa Valentina - Drama Desk, Tony nomination), Cynthia Harris ('Mad About You;' The Tribute Artist; Bad Habits; Company; Any Wednesday), Lorenzo Pisoni (Equus, Humor Abuse, Midsummer Night's Dream, Much Ado About Nothing, Last Dance), and Simon Jones (The Hitchhikers Guide To The Galaxy; Party Monster; The Thomas Crown Affair; 12 Monkeys, Waiting in the Wings; Private Lives; The Real Inspector Hound/Hamlet; Benefactors; The Real Thing) will star along with Hanna Cheek, Nora Chester, Todd Gearhart, James Prendergast, Tony Roach, Rocco Sisto, and Lynn Wright, in a concert-style reading of Noel Coward's Salute to the Brave, the World Premiere of the play lost since 1941.
Cynthia Harris Videos
STAGE TUBE: Highlights from TACT's THE KILLING OF SISTER GEORGE
by Stage Tube - Sep 29, 2014
TACT/The Actors Company Theatre, the critically-acclaimed and Drama Desk nominated Off-Broadway company 'dedicated to presenting neglected or rarely produced plays of literary merit,' presents the first New York revival in 30 years of The Killing of Sister George, the controversial 1964 play byFrank Marcus. The first production of the company's 22nd Season will be directed by TACT Company Member Drew Barr, who directed the company's Fall 2012 production ofBrian Friel's Lovers. Performances began at Theatre Row's Beckett Theatre (410 West 42nd Street - between 9th & 10th Avenues) on September 23, 2014. Opening night is set for Tuesday, October 7 at 7:30pm. Performances will continue through November 1, 2014. Click below to watch highlights and go behind the scenes with the cast and creative team!
Cynthia Harris Frequently Asked Questions
How many Broadway shows has Cynthia Harris been in?
Cynthia Harris has appeared on Broadway in 3 shows.
How many West End shows has Cynthia Harris been in?
Cynthia Harris has not appeared in the West End