Photo Flash: First Look At THML Theatre Company's ELEVATOR HEART
THML Theatre Company continues its spring season, 'Opening Doors, Closing the Gap,' with Elevator Heart by Amy Burgess, Sara Cooper, and Julia Meinwald. The production will run from March 27th-April 7th as part of the Access Association Series at Access Theater.
In Elevator Heart, an all women+ ensemble musical will punch you in the face while kissing you on the lips. Elevator Heart is a modular musical theatre piece built of vignettes that explore the diverse experiences of womxn in the 21st century. There's room for everyone's voice as the ensemble creates a word of songs, scenes, and monologues that explore the way we tell stories and lay bare the intersections of being a womxn. Elevator Heart was previously workshopped at NYU and The Tank in NYC.
Elevator Heart is directed by Dev Bondarin and music directed by Anessa Marie. The show features performanc! es by Ally Bonino*, Ellen Condon Macy*, Mackenzie Dade, Ilana Gabrielle, Gia-Rayne Harris, Mika Kauffman, MinJi Kim*, and Zia. The creative team also includes Jordan Liau as stage manager, Jennifer Cooper as technical director, Jessica McHugh as costume designer, and Cotton Wright as assistant director.
THML is a majority female-run theatre company in New York City dedicated to engaging audiences with stories of women who survive and thrive. Our programming aims to provide opportunities for women in the "in-between" stages of artistic career development. We are proud to do our part to help achieve gender parity in all areas of the theatre. One hundred percent of our work in our current season is written by women, and more than eighty-five percent of our current creative teams for these projects are female-identifying or non-binary.
*appears courtesy of Actors' Equity Association. This is an Equity approved Showcase.
Tickets are ! available at thmltheatreco.ticketspice.com/elevator-heart
For more information, visit www.thml.org
Photo Credit: Kayla Friend


Zia, Mika Kaufmann, and Ally Bonino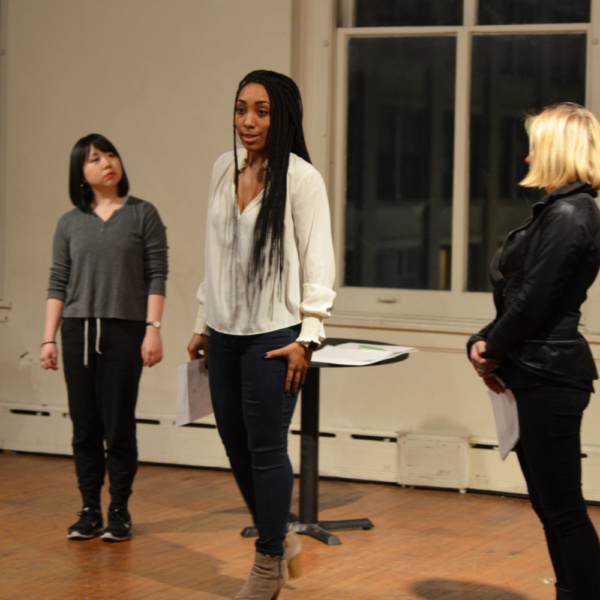 MinJi Kim, Gia-Rayne Harris, and Ilana Gabrielle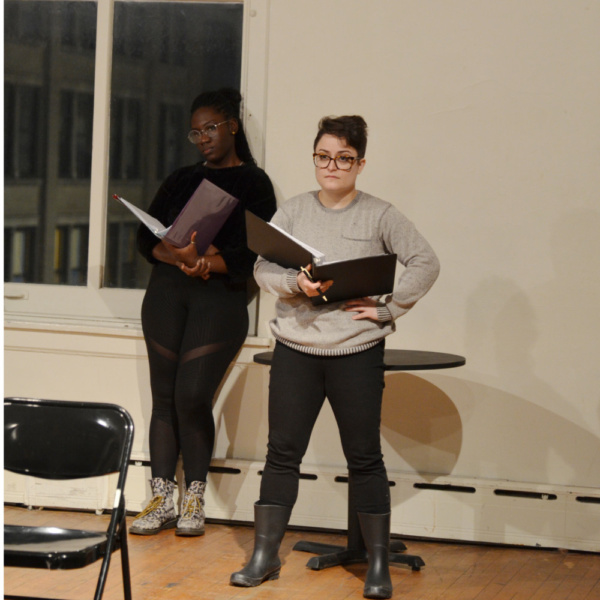 Zia and Mika Kauffman

Ally Bonino and Ilana Gabrielle

Mackenzie Dade and Gia-Rayne Harris

MinJi Kim