Photo Flash: Daniel K. Isaac And Shannon Tyo Celebrate Opening Night Of THE CHINESE LADY
Daniel K. Isaac and Shannon Tyo celebrate Opening Night of Ma-Yi Theater Company and Barrington Stage Company's limited run of Lloyd Suh's THE CHINESE LADY
This past Saturday night, Ma-Yi Theater Company, in association with Barrington Stage Company, opened Lloyd Suh's critically acclaimed play The Chinese Lady, which will perform on Theater Row until November 18th. Scroll down to see photos of the Opening Night party.
Click here for tickets and info.
Shannon Tyo (Bright Half Life) and Daniel K. Isaac (The Gentleman Caller, Billions) star in this two-hander, directed by Ma-Yi Theater Company's Producing Artistic Director Ralph B. Peña.
Joining the cast, crew, creative team, family and friends at the party were Isaac's Billions (SHOWTIME) castmates, Dan Soder and Asia Kate Dillon. Also in attendance were Former Executive Director of Ma-Yi Theater Company, Jorge Ortoll, NAATCO co-founder and Artistic Producing Director Mia Katigbak, TV and theater legend Virginia Wing and OBIE Award winning actress Ching Valdes-Aran
Lloyd Suh's play spins a tale of dark poetic whimsy as it follows the life os Afong Moy who, in 1834, is brought to the United States from Beijing and put on display for the American public as the "Chinese Lady." For many years, she performs in a side show that both defines and challenges her own view of herself. Inspired by the true story of America's first female Chinese immigrant.
Photos by Garth Kravits

Daniel K. Isaac, Shannon Tyo, Ralph B. Peña and Jorge Ortoll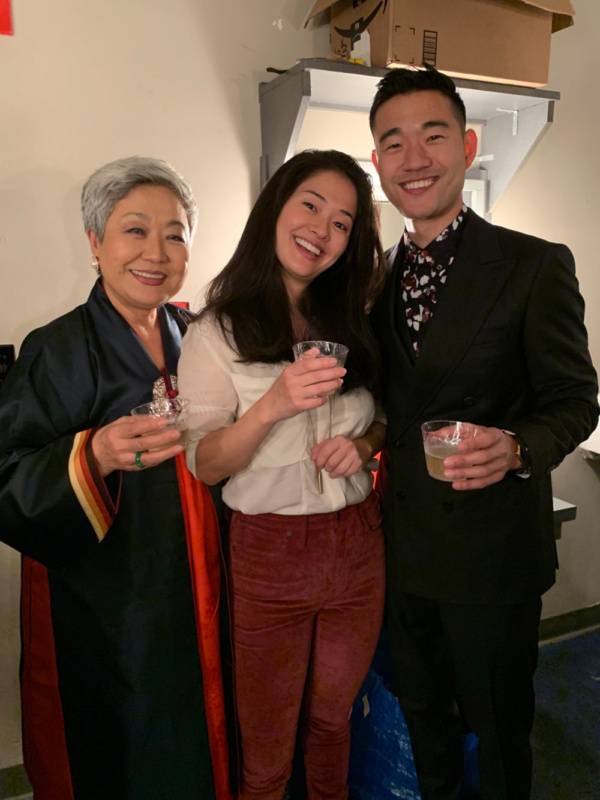 Daniel K. Isaac , his mother Esther Lee and Shannon Tyo and share a toast backstage after opening night.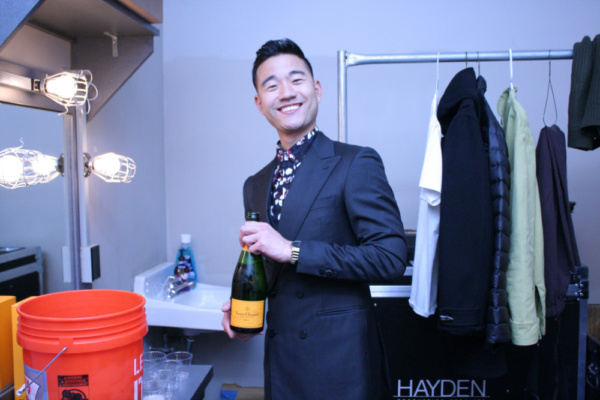 Daniel K. Isaac preparing to celebrate the cast, crew and creative team.
Daniel K. Isaac, Shannon Tyo, Ralph B. Peña, Lloyd Suh and parents.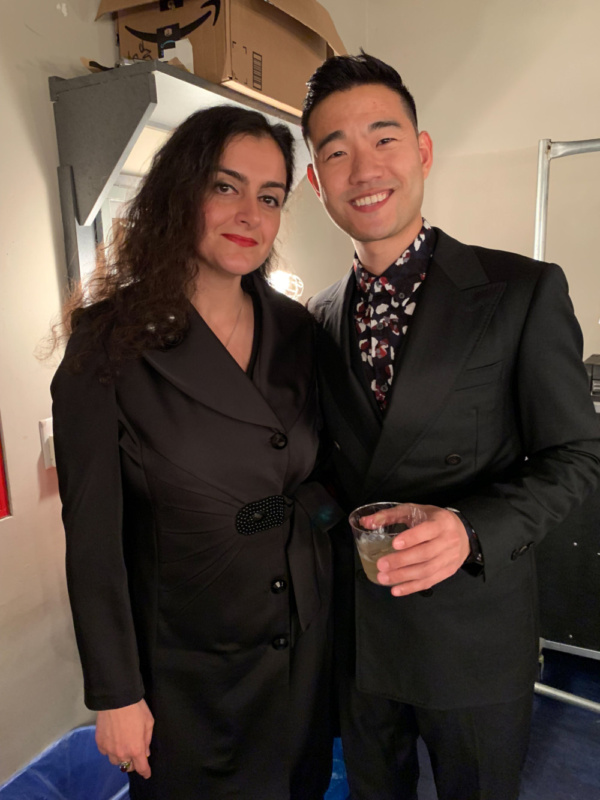 Ida Chavoshan and Daniel K. Isaac

Esther Lee and Daniel K. Isaac with his 'Billions' castmate Dan Soder,

Asia Kate Dillon and Esther Lee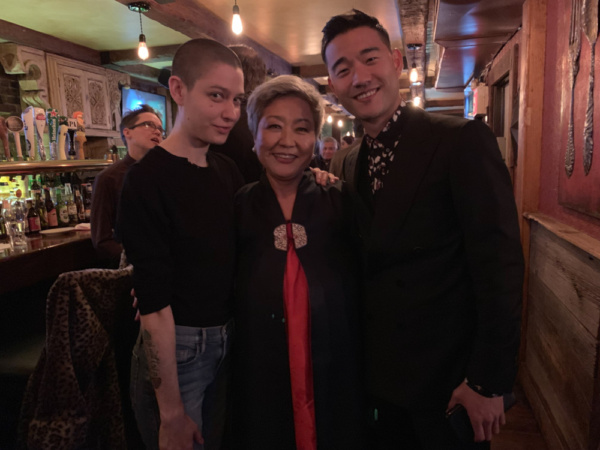 Esther Lee and Daniel K. Isaac with his 'Billions' castmate Asia Kate Dillon

Shannon Tyo

Lloyd Suh and Esther Lee

Mia Katigbak, Virginia Wing, Daniel K. Isaac, Ching Valdes-Aran and Sound Designer/Composer Fabian Obispo

Daniel K. Isaac and Gary Walker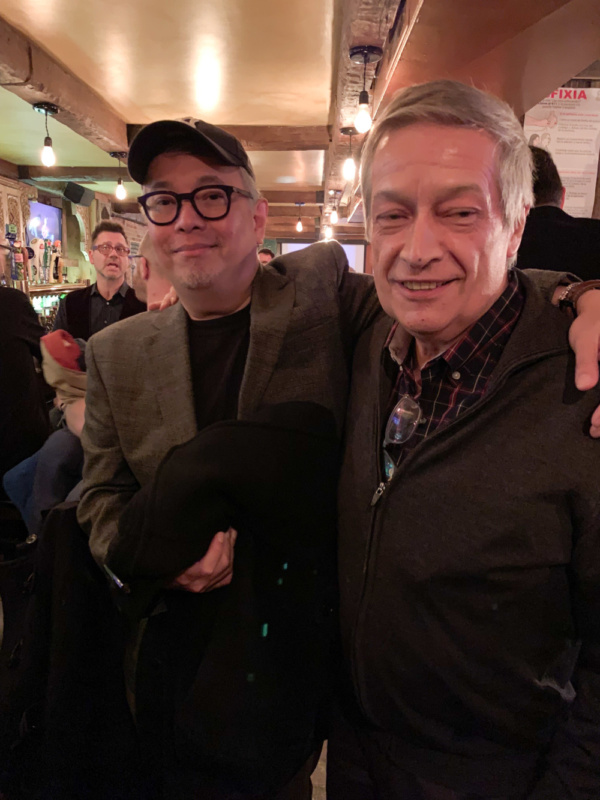 Ralph B. Peña and Jorge Ortoll
More Hot Stories For You