Melissa Yandell Smith Passes Away At 64
Smith was formerly the Director of the American Conservatory Theater.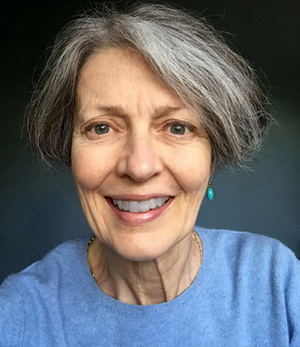 Melissa Yandell Smith, who recently starred as Frances McDormand's character's sister in the Oscar-winning film Nomadland, has passed away at 64. According to her obituary in The New York Times, Smith passed away from colon cancer on September 7 at her home in San Francisco surrounded by family and friends.
In November 2020 Smith left her role as Director of American Conservatory Theater, after 25 years with the company. Smith served as Conservatory Director and Head of Acting in the MFA Program at A.C.T. since 1995. During that time, she oversaw the expansion of the MFA Program from a two- to a three-year course of study and the further integration of the MFA Program faculty and student body with A.C.T.'s artistic wing while teaching and directing in the MFA, Summer Training Congress and Studio ACT. She also successfully launched A.C.T.'s San Francisco Semester, a semester-long intensive crafted to deepen the students' well of acting experience, broaden their knowledge of dramatic literature and sharpen their technical skills - all the while further immersing them in the multifaceted cultural landscape of the Bay Area.
Prior to assuming leadership of the A.C.T. Conservatory, Smith was the Director of the Program in Theater and Dance at Princeton University, where she also taught introductory, intermediate, and advanced acting. She taught acting classes to students of all ages in various colleges, high schools, and studios around the continental United States, at the Mid Pacific Institute in Hawaii, NYU's La Pietra campus in Florence, and the Teatro di Pisa in San Miniato, Italy. She is featured in Acting Teachers of America: A Vital Tradition. Also a professional actor, she performed regionally at the Hangar Theatre, A.C.T., the California Shakespeare Festival, and Berkeley Repertory Theatre; in New York at Primary Stages and Soho Rep; and in England at the Barbican Theater in London and Birmingham Rep in Birmingham.
Smith holds a B.A. from Yale College and an M.F.A. in Acting from the Yale School of Drama.