MTC Announces Lineup for Ted Snowdon Reading Series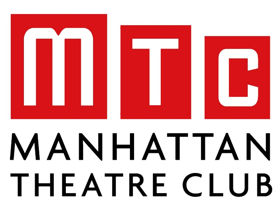 Manhattan Theatre Club (Lynne Meadow, Artistic Director; Barry Grove, Executive Producer) is pleased to announce the lineup for this spring'sTed Snowdon Reading Series.
The readings kick off Monday, February 12 and will be held on Mondays through March 12, except February 19. The readings will take place at New York City Center - Stage I (131 West 55th Street). All readings are free and open to the public, but space is limited and RSVPs are required.
To RSVP, please visit https://mtc.formstack.com/forms/2018_ted_snowdon_reading_series or call (212) 399-3000 x 4163.
Now in its 20th year, this rehearsed reading series is dedicated to the support and development of innovative new work, offering each playwright a week-long rehearsal period with directors and actors. This year, the series will feature four new plays by an exceptional group of writers as well as a sneak peek of one of MTC's upcoming productions that will be featured in the 2018-2019 season.
MTC is grateful to Ted Snowdon for his generous support of the reading series.
Several plays developed in this reading series in the past have gone on to full productions at MTC, including David Auburn's Tony Award and Pulitzer Prize-winning Proof, Joe Hortua's Between Us, Roberto Aguirre-Sacasa's Based on a Totally True Story, Molly Smith Metzler's Close Up Space (Susan Smith Blackburn finalist), and Nick Jones' Important Hats of the Twentieth Century.
Plays featured in this reading series that have been produced elsewhere in New York and around the world include Eleanor Burgess' The Niceties,Jen Silverman's The Dangerous House of Pretty Mbane, Nick Gandiello's The Blameless, Nicky Silver's This Day Forward, Michael West's The Chinese Room, Halley Feiffer's I'm Gonna Pray for You So Hard, Joshua Harmon's Significant Other, Ethan Lipton's Tumacho, Rachel Bonds'Five Mile Lake, Ayad Akhtar's The Who and the What, Penelope Skinner's The Village Bike, Rona Munro's Donny's Brain, Jonathan Caren'sThe Recommendation, The Civilians' The Great Immensity, Heidi Schreck's There Are No More Big Secrets, Eric Simonson's Fake, DavidAdjmi's Stunning, Naomi Iizuka's Strike-Slip, Stephen Adly Guirgis' The Little Flower of East Orange, Julia Cho's Durango, Adam Rapp's Red Light Winter, and Theresa Rebeck's The Scene.
Below is the 2018 Ted Snowdon Reading Series schedule.
February 12 at 11am: Nan and the Lower Body (The Pap Smear Play)
by Jessica Dickey, directed by Gaye Taylor Upchurch
In the 1950s, Nan, a young scientist, becomes the lab assistant to Dr. Papanicolaou, the creator of the Pap Smear and a leading force in women's reproductive health. But as Nan embarks on pioneering research into women's bodies, she begins to realize that something is very wrong with her own. Inspired by a true story, a powerful new play about scientific discovery and finding one's purpose, commissioned by MTC with support from the Alfred P. Sloan Foundation as part of the MTC/Sloan Initiative.
Jessica Dickey (Playwright) is an award-winning actor and writer most known for her play The Amish Project, which premiered at Rattlestick Playwrights Theater and has since been produced all over the country and the world (most recently at the Guthrie). Jessie's plays Charles Ives Take Me Home and Row After Row both premiered Off-Broadway (Rattlestick and Women's Project, respectively), and her most recent play The Rembrandt(winner of the Stavis Award) just concluded a thrice extended production at Steppenwolf, starring John Mahoney. She is a member of the prestigious New Dramatists and has been developed and/or commissioned by Manhattan Theatre Club, Ensemble Studio Theatre, Ford's Theater, Rising Phoenix Rep, and Playwrights Horizons, among others. As an actor, Jessica was most recently seen at Playwrights Horizons, at the Humana festival and recurring on "Homeland."
February 26 at 4pm: Redwood
by Brittany K. Allen, directed by Moritz von Stuelpnagel
A hip-hop dance class Greek Chorus and opinionated long-dead ancestors help guide the relationship between Meg and Drew, an interracial couple whose lives are rocked when Meg's Uncle Stevie becomes obsessed with unearthing their ancestry. A fearless time and space-bending dramedy of manners gone very far South.
BRITTANY K. ALLEN (Playwright) is a New York-based writer, performer, and library goblin. Her plays include Redwood (Kilroys List 2017, Studio Retreat at The Lark, NewWorks Reading Series at Kansas City Repertory), More Than You Can Chew, and Ball-Change, among others. Recent acting credits include True Right (ANTFEST @ Ars Nova, New Ohio), Minor Character (Invisible Dog; New York Innovative Theatre Award for Best Ensemble), and The Place We Built (The Flea). Brittany is a member of Youngblood, the Obie award-winning young playwrights collective at Ensemble Studio Theatre, and will join The Public Theater's Emerging Writers Group in 2018. She was a 2017 Van Lier Playwriting Fellow at the Lark, and has received artistic support from SPACE on Ryder Farm and the Sewanee Writers Conference. Her prose appears in Catapult, Green Mountains Reviewand The Tishman Review (Pushcart Prize nominee). BFA, NYU-Tisch.
March 5 at 4pm: There's Always the Hudson
by Paola Lázaro
T and Lola met in support group and the support group ain't doing sh*t for them. So, tonight they have decided to take it upon themselves to right the wrongs that have been done to them. Spend the night with two f*cked up people who are going to f*ck up the people who f*cked them over.
PAOLA LÁZARO (Playwright) is a playwright and actress born and raised in San Juan, Puerto Rico. She holds a BFA in Dramatic Writing from SUNY Purchase College and an MFA in Playwriting from Columbia University. In 2015, she was nominated for a Drama Desk Award for Outstanding Featured Actress in a Play for her role in To the Bone at the Cherry Lane Theatre. In 2017 her play Tell Hector I Miss Him (Atlantic Theatre Company)was nominated for a Drama League Award for Best Production of a Broadway or Off-Broadway Play, and was also nominated for an Outer Critics Circle Award for the John Gassner Playwriting Award. She was just selected for a two-year Playwright Residency at The Public Theater, and was selected as one of The Sundance Institute Time Warner Foundation Storytelling Fellows in 2017. In 2017 she was selected as part of the Sundance Theatre Lab artists with her most recent play There's Always the Hudson. Paola is Atlantic Theater Company's 2016/2017 Tow Playwright-in-Residence, supported by The Tow Foundation and was also selected as Playwright-in-Residence for the 2016 Sundance Theatre Lab in Morocco. She was a member of The Public Theater's 2015 Emerging Writers Group and is a proud LAByrinth Theater Company member. Her plays include Tell Hector I Miss Him, Contigo and There's Always the Hudson (2017 Relentless Award finalist).
March 12 at 4pm: Adia and Clora Snatch Joy
by Mfoniso Udofia, directed by Awoye Timpo
In the wake of her mother's death, Adiaha Ufot travels south in search of the man who knew her last. Instead, Adia finds Clora - and a house that looks strangely familiar. In the newest play from Mfoniso Udofia's Ufot Family Cycle, the past does not keep quiet, and love rises out of loss.
Mfoniso Udofia (Playwright), a first-generation Nigerian-American storyteller and educator, attended Wellesley College and obtained her MFA in Acting from the American Conservatory Theater. During her stay in the Bay, she co-pioneered a youth initiative, The Nia Project, providing artistic outlets for youth residing in Bayview / Huntspoint. In January 2016, Playwrights Realm produced the world premiere of Sojourners, the origin story of the Ufot Family Cycle. In Spring 2016, The Magic Theatre in San Francisco produced the west coast premiere of Sojourners and the world premiere of the third installation in the Ufot Family Cycle,runboyun, in repertory. New York Theatre Workshop produced the New York City return of Sojourners in Spring 2017, which ran in repertory with the world premiere of Her Portmanteau, which was previously developed in 2015 at the National Black Theatre. She's the recipient of the 2017 Helen Merrill Playwright Award and the 2017-2018 McKnight National Residency and Commission at The Playwrights' Center in Minneapolis. Her Ufot Cycle play, Her Portmanteau, will be produced Spring 2018 by Pasadena's Boston Court Performing Arts Center. Mfoniso is also currently at work on a commission from the Oregon Shakespeare Festival, translating Shakespeare's Othello, through their Play On!program. Mfoniso's plays have been developed at and/or presented/produced by New York Theatre Workshop, The Playwrights Realm, The Magic Theatre, Dr. Barbara Ann Teer's National Black Theatre, Hedgebrook, Sundance Theatre Lab, NNPN, Space on Ryder Farm, NNPN New Play Showcase, Makehouse, Soul Productions,terraNOVA, I73, The New Black Fest, Rising Circle's INKTank, At Hand Theatre Company, The Standard Collective, American Slavery Project, Liberation Theatre Company, and more. Mfoniso was a finalist for the 2015 PoNY Prize, the Eugene O'Neill NPC, Bay Area Playwrights Festival, Many Voices Fellowship, Page73 Development Programs, Jerome Fellowship, New York Theatre Workshop's 20/50 Fellowship, and Lark Playwrights' Week. Follow her at @mfudofia or visit www.mfonisoudofia.com.
Sneak Peek Developmental Workshop Reading:
February 12 at 4pm: India Pale Ale
by Jaclyn Backhaus, directed by Will Davis
In a small Wisconsin town, a tight-knit Punjabi community gathers to celebrate the wedding of a traditional family's only son, just as their strong-willed daughter announces her plans to move away and open a bar. As they come together for feasts filled with singing and dancing, one generation's cherished customs clash with another's modern-day aspirations, and ghosts and pirates from the family's past linger in everyone's thoughts - until one sudden event changes everything. This poignant and smartly funny new play about legacy, life and longing comes from the fresh voice of Jaclyn Backhaus, who again teams up with her Men on Boats director, Will Davis.
Jaclyn Backhaus (Playwright) is a playwright and co-founder of Fresh Ground Pepper. Her play Men On Boats was a New York TimesCritics' Pick in Clubbed Thumb's Summerworks and Off-Broadway at Playwrights Horizons. It is published by Dramatists Play Service. Other works: Folk Wandering (Pipeline 2018), People Doing Math Live! (Under The Radar Festival's INCOMING! Series at The Public Theater), The Incredible Fox Sisters (Live Source), and You On The Moors Now (Theater Reconstruction Ensemble, The Hypocrites in Chicago). She has received commissions from Playwrights Horizons, MTC, EST and Ars Nova and was the 2016 Tow Foundation Playwright-in-Residence at Clubbed Thumb. She is currently in residence at Lincoln Center. BFA: NYU. She hails from Phoenix, Arizona.
Manhattan Theatre Club, under the leadership of Artistic Director Lynne Meadow and Executive Producer Barry Grove, has become one of the country's most prominent and prestigious theatre companies. Over the past four and a half decades, MTC productions have earned numerous awards including six Pulitzer Prizes and 23 Tony Awards. MTC has a Broadway home at the Samuel J. Friedman Theatre (261 West 47th Street) and two Off-Broadway theatres at New York City Center (131 West 55th Street). Renowned MTC productions include Lillian Hellman's The Little Foxes; August Wilson's Jitney; Heisenberg by Simon Stephens; The Father by Florian Zeller with translation by Christopher Hampton; Fool For Loveby Sam Shepard; Airline Highway by Lisa D'Amour; Casa Valentina by Harvey Fierstein; Outside Mullingar and Doubt by John Patrick Shanley; The Commons of Pensacola by Amanda Peet; Murder Ballad by Julia Jordan and Juliana Nash; Choir Boy by Tarell Alvin McCraney; The Assembled Parties by Richard Greenberg; Wit by Margaret Edson; Venus in Fur by David Ives; Good People and Rabbit Hole by David Lindsay-Abaire; The Whipping Man by Matthew Lopez; Time Stands Still by Donald Margulies; Ruined by Lynn Nottage; Proof by David Auburn; The Tale of the Allergist's Wife by Charles Busch; Love! Valour! Compassion! by Terrence McNally; The Piano Lesson by August Wilson; Crimes of the Heart by Beth Henley; and Ain't Misbehavin', the Fats Waller musical. For more information on MTC, please visit www.ManhattanTheatreClub.com.
Ted Snowdon has supported new plays and playwrights his entire career, working in both the commercial and non-profit sides of theater. His producing credits reach back to 1979's Tony Award-winning The Elephant Man and include more recent plays and musicals like Buyer & Cellar, The Visit, A Gentleman's Guide to Love and Murder, The Mountaintop, ReasonsTo Be Pretty, The Little Dog Laughed, Spring Awakening, and Souvenir. With MTC he co-produced Master Class, Time Stands Still, and LoveMusik. He has long championed the arts and LGBT causes. He is on the boards of Glimmerglass Opera and Primary Stages, where he recently co-presented Michael McKeever's new play Daniel's Husband at the Cherry Lane Theatre last spring.