LEWISTON/CLARKSTON Extends Run at Rattlestick Playwrights Theater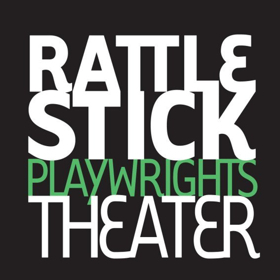 RATTLESTICK PLAYWRIGHTS THEATER announces the extension of the New York premieres of LEWISTON/CLARKSTON, two plays written by MacArthur Genius Grant Winner Samuel D. Hunter (The Whale, Bright New Boise, The Few) and directed by his long-term collaborator Davis McCallum. These two plays, written to be in conversation with one another, are performed together for the first time in a communal evening of gathering, watching, and breaking bread. Originally scheduled to play its final performance on December 2, 2018, LEWISTON/CLARKSTON will now play an additional two weeks through December 16, 2018. LEWISTON/CLARKSTON began previews on October 10, 2018 and opened on October 25, 2018 at Rattlestick Playwrights Theater (224 Waverly Place). Tickets are on sale now and can be purchased at www.rattlestick.org
A gutted theater. Two plays. One epic evening. An achingly human exploration of the end of the American experiment.
Rattlestick has renovated their theater to accommodate the unique needs of this intimate diptych of plays. The LEWISTON/CLARKSTON experience at Rattlestick unfolds in three acts for a small and intimate audience of fifty-one people each night. First, the audience gathers to watch LEWISTON. Second, the audience shares a communal meal-break during which guests may bring their own food or pre-purchase a catered meal in the spirit of Idaho cuisine that will be served in the space. The evening concludes with the production of CLARKSTON.
Together the plays focus on two modern-day descendants of Meriwether Lewis and William Clark. Set at a failing fireworks stand in Lewiston, Idaho, and across the river at a big box store in Clarkston, Washington, the plays LEWISTON/CLARKSTON share the essential question: what is the true legacy of the great American push West?
LEWISTON is a play fundamentally about the past. An aging descendant of Meriwether Lewis has been selling off her family's land piece by piece for years, becoming increasingly convinced that her family's past is less of a legacy and more of a curse. But when an unexpected visitor blasts into her life, she is forced to consider if there is anything good left in the world at all.
CLARKSTON is a play fundamentally about the future. A young descendant of William Clark has made the journey out west from his home in Connecticut, desperate to find meaning in his own history. But when he finds a landscape dotted with small, struggling towns and big box stores, his faith in his future-and indeed the future of the entire country-starts to feel misplaced.
The cast of LEWISTON includes Arnie Burton (Peter and the Starcatcher), Kristin Griffith (Animal), and Leah Karpel (Porto).
The cast of CLARKSTON includes Heidi Armbruster (Time Stands Still), Edmund Donovan (The Snow Geese), and Noah Robbins (Grease: Live, "Unbreakable Kimmy Schmidt").
LEWISTON/CLARKSTON features set design by Dane Laffrey (Once on This Island, Spring Awakening), costume design by Jessica Wegener Shay (A Kid Like Jake, LCT3), lighting design by Stacey Derosier (Measure for Measure), and sound design by Fitz Patton (Three Tall Women). The Dramaturg is John Baker, the Stage Manager is Katie Young, the Production Manager is Jenny Beth Snyder, the Technical Director is Aaron Gonzalez, and the Associate Directors are Shadi Ghaheri and Lillian Meredith.
This production is supported by The Venturous Theater Fund of the Tides Foundation and the W Trust.
LEWISTON/CLARKSTON were developed in part with assistance from SPACE on Ryder Farm, and will be presented at Boise Contemporary Theater later this Spring.
Through December 2 the performance schedule for LEWISTON/CLARKSTON is as follows: Wednesdays through Mondays at 7pm, and Sundays at 3pm. Beginning December 6 the performance schedule is Thursdays through Mondays at 7pm, and Sundays at 1pm. The evening will run about 3 and a half hours in total.
Tickets for LEWISTON/CLARKSTON are $90, with artist/senior tickets for $50 and student tickets for $30. Meal options along with pricing will be available at checkout. Tickets for shows and meal options can be purchased at www.rattlestick.org and by phone at 212-627-2556. Standard ticketing fees apply to all orders.