Emerging Directors Helm Two Vital Strindberg Adaptations In Repertory At Classic Stage Company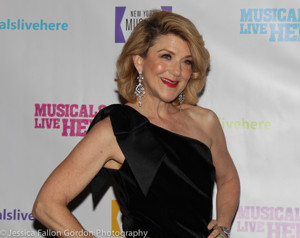 Classic Stage Company devotes the beginning of 2019 to the timeless emotional and social resonance of August Strindberg, with new productions of two acclaimed adaptations-Yaël Farber's Mies Julie and Conor McPherson's new version of The Dance of Death-presented in repertory.
In this exhilarating showcase of Strindberg's power, and of theater's singular malleability to new interpretations and social contexts, CSC has enlisted the fresh perspectives of two artists who have never directed Strindberg-interdisciplinary artist, creative leader, and emerging director Shariffa Ali, and Tony-winning actress and director Victoria Clark, respectively-to stage the plays.
Farber's Mies Julie sets Strindberg's barbed exploration of a violent clash of desire and disparate social positioning (originally in turn-of-the-20th century Sweden) in post-Apartheid South Africa. McPherson offers his own mordant take on Strindberg's depiction of a venomous marriage and the social institutions governing it. Today, CSC also announces the casts and creative teams for both plays, which will be performed at the Lynn F. Angelson Theater at CSC (136 East 13th Street, New York, NY 10003), January 15 - March 10, 2019.
John Doyle says, "I am thrilled that these two remarkably talented theater makers are inaugurating what I intend to be an annual repertoire focusing on one great writer and giving opportunities to emerging artists."
Mies Julie
By Yaël Farber
Adapted from the play Miss Julie by August Strindberg
Directed by Shariffa Ali
January 15 - March 10, 2019
Yaël Farber's fierce adaptation of Strindberg's Miss Julie resets the classic play to a farmhouse in the Karoo of South Africa on the evening of the annual Freedom Day celebration. When the white Afrikaans landowner's daughter, Julie, falls for her father's charismatic Xhosa farm laborer, John, their erotic evening together erupts into a brutal battle fueled by gender, race, power, and ancestral domain.
Central to Strindberg's original text, and to Farber's work, is the troubled gap between two people simultaneously seeing each other as individuals while existing as representatives of groups society has set in hard-lined roles with politicized bodies and unshakeable histories. The New York Times' Ben Brantley writes that in Farber's adaptation, set years after Nelson Mandela was freed and became President of South Africa, "the word freedom stings like a taunt...Its characters are all prisoners of their nation's history."
Land ownership and redistribution to the black majority from whom it was taken in South Africa (where a century of dispossession in the 1800s was further sealed by colonial policies like the Natives Land Act of 1913, allocating only 7% of fertile land to Africans) to this day remains an incendiary subject. Farber's work gives a rare, unflinching depiction of what happens after a cathartic mass social movement-how deeply rooted imbalances continue to fester both on intimate and political planes.
Director Shariffa Ali-who was born in Kenya and lived in South Africa before relocating to the U.S. in 2013-asks, "10, 15 years after Nelson Mandela was freed, was South Africa truly a liberated space? What happened in the U.S. between the leaps that were taken in the 1960s and where we are now, where modern day lynching is a very real thing? I hope that U.S. audiences can pull from this work that may feel distant from our own challenges of nationhood and belonging and land and restitution, and maybe see some similarities and resonances with our current state in the U.S."
Ali brings to this performance the nuanced reading of social structures she has gained as a community organizer, and in her work in radical hospitality as a community coordinator at The Public Theater. In Farber's visceral, haunted rendering of Strindberg's play, Ali has found an opportunity to explore a social climate with which she's familiar, now with the clarity provided by distance-and a keen awareness of the story's global significance.
Mies Julie features Elise Kibler (Broadway: The Heidi Chronicles, This Is Our Youth; Roundabout Theatre Company's Napoli, Brooklyn, Indian Summer at Playwrights Horizons) as Julie, James Udom (The Revolving Cycles Truly and Steadily Roll'd with Playwrights Realm; Tamburlaine at TFANA; Macbeth with The Public Theater) as John, and Patrice Johnson Chevannes (Broadway:Racing Demon, The Crucible; Good Grief at Vineyard Theatre, The Homecoming Queen with Atlantic Theater Company, Tamburlaine and Pericles at TFANA) as Christine. The creative team includes David L. Arsenault (Scenic Design), Ntokozo Fuzunina Kunene and Andrew Moerdyk (Costume Design), Stacey Derosier (Lighting Design), Quentin Chiappetta (Sound Design), and Andrew Orkin (Composer).
The Dance of Death
By August Strindberg
In a New Version by Conor McPherson
Directed by Victoria Clark
January 17 - March 10, 2019
In The Dance of Death, a retired military man, Edgar, and his wife, Alice, a former actress, have given up on any semblance of civility toward each other at the threshold of their 25th wedding anniversary. Once urbanites immersed in Copenhagen's cultural life, they now live in relative isolation-from their children, from the rest of society-on a remote island, where they have become as codependent as they are hateful. Seething with cruelty, and punctuated by absurdity and humor, Strindberg's electrifying play, written in 1900, was ages ahead of its time in its bleak examination of marriage. Conor McPherson's new version is "a testament to the lasting influence of Strindberg's representation of existential anguish" (HowlRound).
Director Victoria Clark explains that when she was approached by John Doyle to direct for Classic Stage Company, she originally presumed he'd be asking her to direct a musical. (She earned the Tony for Leading Actress in a Musical for The Light in the Piazza on Broadway at Lincoln Center, and nominations for her roles in Gigi, Rodgers and Hammerstein's Cinderella, and Sister Act). She was somewhat surprised when Doyle, rather, namedropped Strindberg.
"I nearly fell out of my chair-in fact, I think I did," says Clark. "After I read this refreshingly funny, surprisingly modern, and compact version by Conor McPherson, I was hooked and fully on board. And I realized, as someone who has directed and performed in more musicals than plays, I'm tuned-in to listen to the rhythm of language and the music of human speech in a way that a non-musician might not be. I hope that audiences will reflect on the power of language-as Strindberg uses words as swords and salves as he looks honestly and in-depth at a very human marriage-while watching The Dance of Death. We live in a time when our leaders speak without thinking, and once words emerge, they create their own path of destruction and fear. And so it is here with words spoken in confidence and the privacy of an intimate relationship."
The Dance of Death features Cassie Beck (Broadway: The Humans, Picnic, The Norman Conquests; This Flat Earth, The Whale, The Drunken City at Playwrights Horizons)as Alice, Richard Topol (Broadway: Indecent, The Normal Heart, The Merchant of Venice with Al Pacino; When the Rain Stops Falling at Lincoln Center, King Lear at The Public) as Edgar, and Christopher Innvar (Broadway: The Snow Geese, The Gershwin's Porgy and Bess, 110 in the Shade, The Three Penny Opera; Floyd Collins at Playwrights Horizons, King Lear with The Public Theater) as Kurt. The creative team includes David L. Arsenault (Scenic Design), Tricia Barsamian (Costumes), Stacey Derosier (Lighting Design), Quentin Chiappetta (Sound Design), and Jeff Blumenkrantz (Composer).
Performances of Mies Julie will take place at Classic Stage Company (136 E 13th St, New York), with previews beginning Tuesday, January 15 at 7pm. The production opens Sunday, February 10. It closes Sunday, March 10 at 7pm.
Performances of The Dance of Death will also take place at Classic Stage Company, with previews beginning Thursday, January 17 at 7pm. The production opens Sunday, February 10. It closes Sunday, March 10 at 2pm.
Mies Julie will be performed January 15, 16, 20, 27, and 31, February 6, 7, 13, 14, 24, 27, and 28, and March 10 at 7pm. It will be performed January 18 and 25, February 2, 9, 16, and 22, and March 2 and 8 at 8pm. Matinee performances will take place January 19 and 26, February 3, 17, and 23, and March 3 and 9 at 2pm.
The Dance of Death will be performed January 17, 23, 24, and 30, February 3, 5, 8, 17, 20, and 21, and March 3, 6, and 7 at 7pm. It will be performed January 19 and 26, February 1, 15, and 23, and March 1 and 9 at 8pm. Matinee performances will take place January 20 and 27, February 2, 9, 16, and 24, and March 2 and 10 at 2pm.
Tickets are currently on sale to members. Members receive the best prices, flexibility, exclusive benefits, and invitations to special events throughout the season. Memberships begin at $50 ($25 for Students). For more information visit classicstage.org or call 212.677.4210.
Special Packages to see both shows start at $99. Single tickets ($75 previews, $80 post opening, $125 prime) are currently on sale, and can be purchased at classicstage.org or 212-352-3101(or toll free 866-811-411).
Shariffa Chelimo Ali is a creative leader committed to working with an open-heart at the intersection of the performing arts and humanitarianism. Shariffa has worked at The Public Theater in New York since 2013 where she has served in numerous capacities piloting new roles that serve her interest in curating radical spaces of hospitality, equity, inclusion, diversity as well as promoting anti-racism practices throughout the institution and in the field.
As a theater director, Shariffa moves her audiences to engage with timely issues touching upon Black, Afropolitan, and African-American identities. Shariffa has directed and lectured at colleges where her productions have brought many "firsts" to campuses including first all-female cast and creative team for her production of Danai Gurira's Eclipsed at Princeton University in 2017; first all-black ensemble with a director of color for her production of Dominique Morisseau's Detroit67 at Brooklyn College in 2018.
Shariffa has served as an Assistant Director to mentor Cynthia Nixon for Rasheeda Speaking, Steve (The New Group, NY) and MotherStruck! (Culture Project, NY). Shariffa is a member of Black History Museum, a collective of interdisciplinary artists brought together by Here Arts and Smoke & Mirrors Collective. Shariffa is on advisory committee of Africa's Out! founded by fellow Kenyan visual artist Wangechi Mutu. Africa's Out! is an organization geared towards advancing radical change through the power of art and activism, particularly supporting artists, initiatives and institutions from Africa and its Diaspora that celebrate freedom of creative expression.
Shariffa is a graduate of the University of Cape Town's select Theater and Performance division and holds a Bachelor of Arts (Honors) degree. Perhaps the thing that she is most proud of, is that she was featured in the New York Times Gentleman's Style section for her great taste in fashion.
Victoria Clark is inspired to tell stories as an actor and director, and thrilled to be directing for Classic Stage Company under the artistic direction of colleague John Doyle.
Director: Newton's Cradle (NYMF- Best Director and Best Musical), The Trouble with Doug (Fredericia Theater/Denmark), Hansel and Gretl and Heidi and Günther (Village Theater Festival of New Musicals), Mary Jo Shen's Jo Shen's Piano Paper (Joe's Pub), Goodspeed Opera House, Philadelphia Opera, Texas Opera Theater, NAMT, and the short film, For Me & My Gal (NikoFrank Productions.) Fall 2018: Scaffolding, a one-act musical by Jeff Blumenkrantz starring Rebecca Luker for "Inner Voices" at the Barrow Group Theater. Artist-In-Residence: Duke University and Pace University. Visiting faculty: Yale University. Actor: 12 Broadway shows, many off-Broadway plays and musicals. Films include Cradle Will Rock, The Happening, Harvest, Wanderland, and Main Street, directed by John Doyle. Upcoming: The Truth about the Harry Quebert Affair mini-series for EPIX. 4 Tony nominations, 1 Tony: The Light in the Piazza.