BWW Exclusive: A Sneak Peek at LIBERTY: A MONUMENTAL NEW MUSICAL in the Recording Studio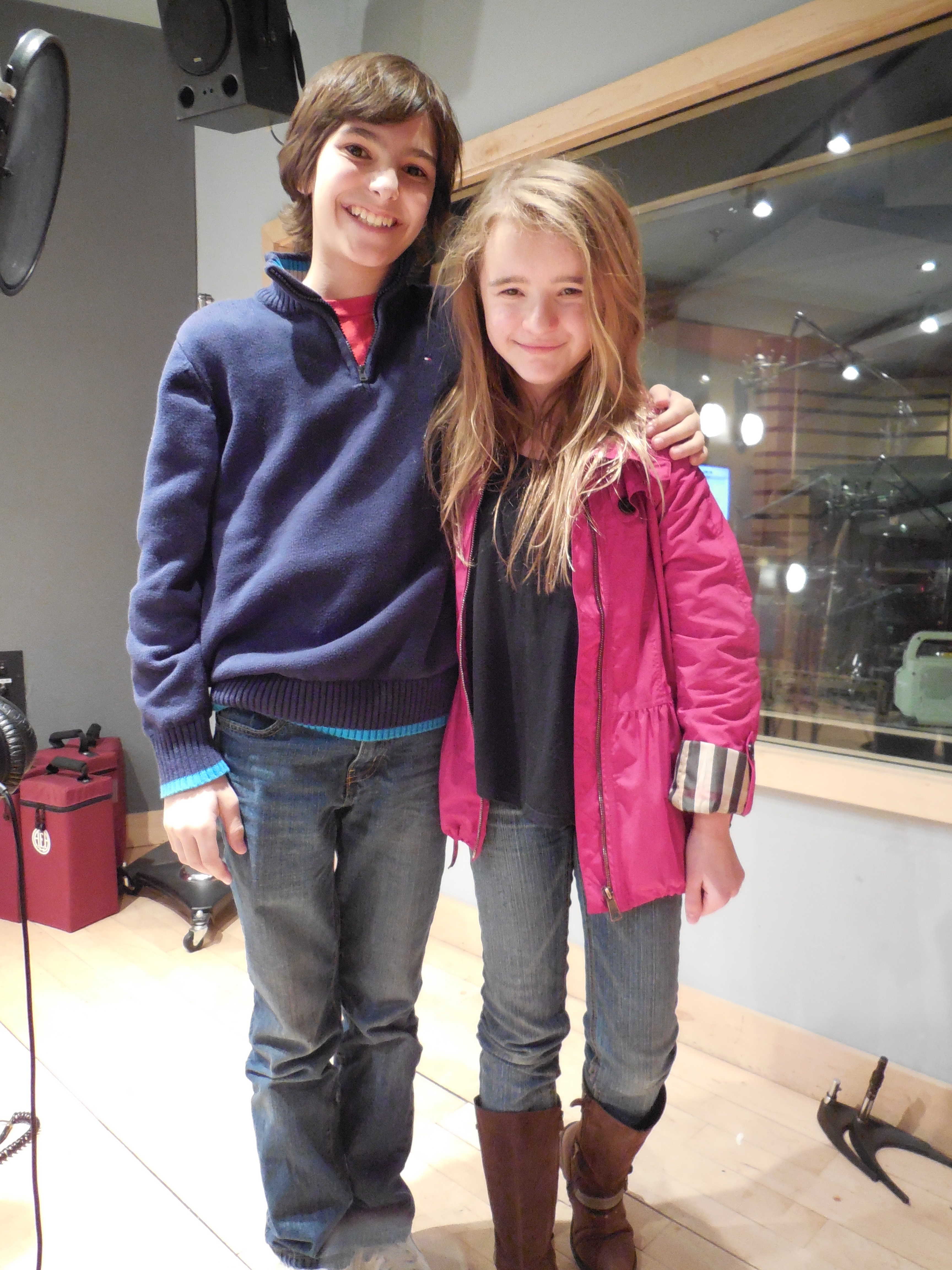 Following its successful Off-Broadway run at New York City's Theatre 80 in the Fall of 2014, LIBERTY: A MONUMENTAL NEW MUSICAL kicked off a crowdfunding campaign via Indiegogo for their cast recording. Even though they only raised $12,797 of their $25,000 goal, early in 2015 the cast of LIBERTY and its writers, Dana Leslie Goldstein and Jon Goldstein, went into the studio at John Kilgore Sound & Recording to make a cast album. BroadwayWorld was invited in for a sneak peek and to hear some of the recording as it happened.
For those unfamiliar with the project, LIBERTY tells the story of a French immigrant who arrives in New York Harbor in 1884. Coming to the United States in the middle of a national immigration debate and a terrible recession, political forces are aligning to send her back to France. With a strong resolve and a mighty spirit, she battles to gain acceptance and eventually becomes a lasting symbol of the young country.
The Theatre 80 production was produced by Theresa Wozunk and Timothy J. Harper, directed by Evan Pappas, and starred Abigail Shapiro in the titular role. Rounding out the cast were Emma Rosenthal (BRIGADOON) as Emma Lazurus, Ben McHugh (MAMMA MIA!) as Walker, Cheryl Stern (LA CAGE AUX FOLLES) as Moscowitz/Schuyler, Tom Souhrada (MARY POPPINS) as McKay/Pulitzer, Ryan Duncan (SHREK) as Goodleaf, C. Mingo Long (SOUTH PACIFIC) as Samuel, and Andrew DiTusa as Giovanni.
Backing the album is the team at Broadway Records. Produced by Michael J. Mortiz, Jr., LIBERTY was recorded with support from Van Dean, Andrew Hendrick, the Broadway Records Team, and the generous support of their 100+ funders on Indigogo, Network for Good, and Theater Garden Ltd.
The album is expected to be available for purchase some time in April 2015. For more information about LIBERTY, please visit http://www.libertythemusical.com and follow the musical on Facebook, Twitter, and YouTube.


Related Articles View More Off-Broadway

Stories

Shows