BWW Interview: Espen Grjotheim: NORWAY'S PHANTOM UNMASKED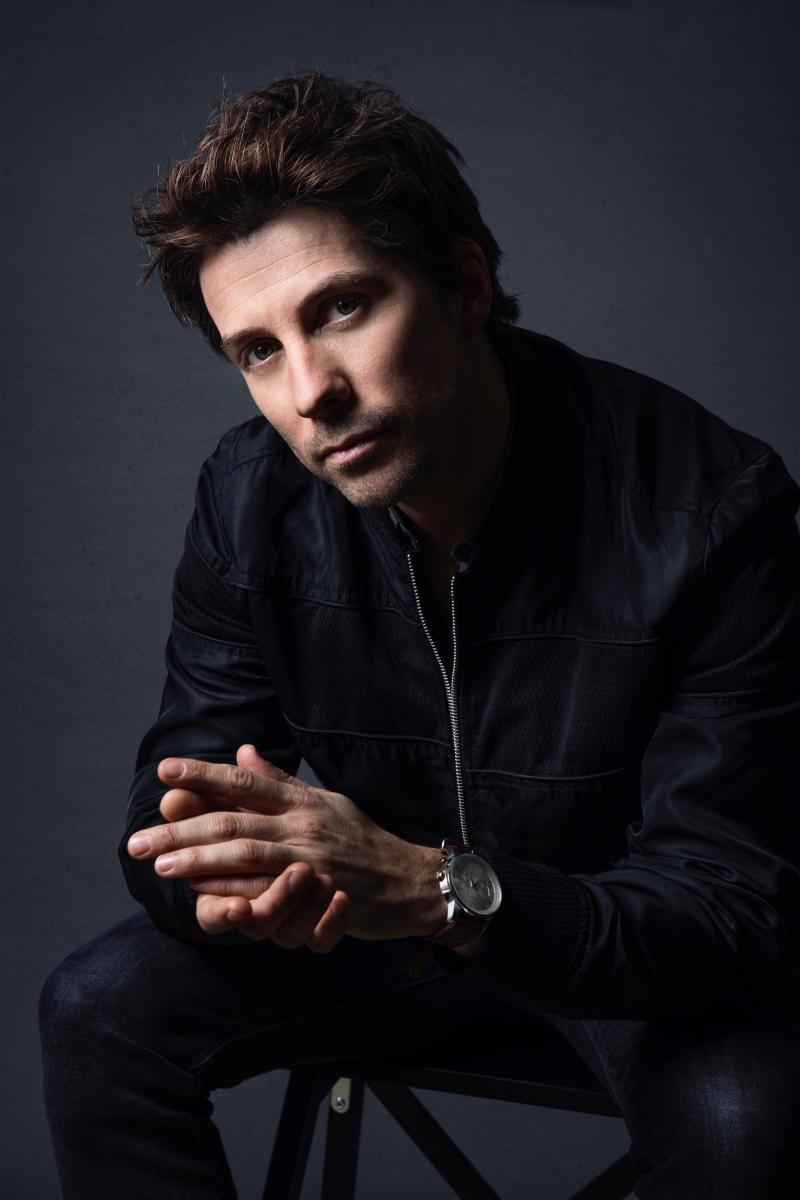 As a performer Espen Grjotheim has had a wide-ranging career, doing musical theatre productions, as soloist in popular music, and as a band member. On the Norwegian musical scene he has originated roles such as Sky in MAMMA MIA and Galileo in WE WILL ROCK YOU, as well as playing Jean Valjean in LES MISÉRABLES, Karl Oskar in KRISTINA and Freddy in CHESS.
Abroad he has played Mitch in SAUCY JACK AND THE SPACE VIXENS, along with the original cast in both in Edinburgh and London. He was a contestant in the premiere season of Norwegian Idol, and since 2007 he has been the lead vocalist in the popular Norwegian/Irish pop group Secret Garden (who first introduced the song "You Raise Me Up" to the world).
Currently he is playing the title role in THE PHANTOM OF THE OPERA for which he recently won "Best Actor in a Musical" at the Regional BroadwayWorld Awards. The show also received an award for best muscial. I recently had the pleasure of sitting down and talk to Grjotheim in his home, just outside central Oslo, where he lives with his wife and four children.
Congratulations to you and to the show. How has the experience been so far?
It has been a joy and a lot of hard work to get where we are, but the experience has been wonderful, and I am very grateful for the response from the audience, the positive reviews and comments on social media. I have not yet taken it all in. Up until now I have been so focused on giving the best performance I can give. I am very perfectionistic, but now that it is more under my skin I can relax a little and embrace the experience more. Ever since I was a child I have wanted to do this role.
The interview continues under photo

What is a typical performance day like for you?
Well my wife let's me sleep until 10 (Laughs). I start doing some light vocal exercises, to check my voice. This really defines how the day will turn out, and how much warming up needs to be done. When I am in a show I am very scared of getting sick, so having four young daughters in the house can easily become a bacterial minefield. I need to tread lightly to ensure I keep myself from catching anything.
I am always at the theatre two hours before a performance to put on the make up, which takes about 70 minutes. We have a group gathering on stage and always do "Masquerade" as a sound check. Then I get into my costume and have a cup of tea. I enjoy having routines, one of them being putting on the mask during "Think of Me".
Any mishaps during a performance yet?
(Laughs) I will not reveal mistakes other cast members have made, but I can reveal one of my own. In our production I read all letters live. It's not pre recorded, so one evening when I was going to say "Should these commands be ignored a disaster beyond your imagination will occur"
I was totally blank and managed to say, "If...you do not do what ...I say...uh something bad will...happen". Poor Hans Marius who had to continue reading the letter. They almost lost it on stage."
The interview continues under photo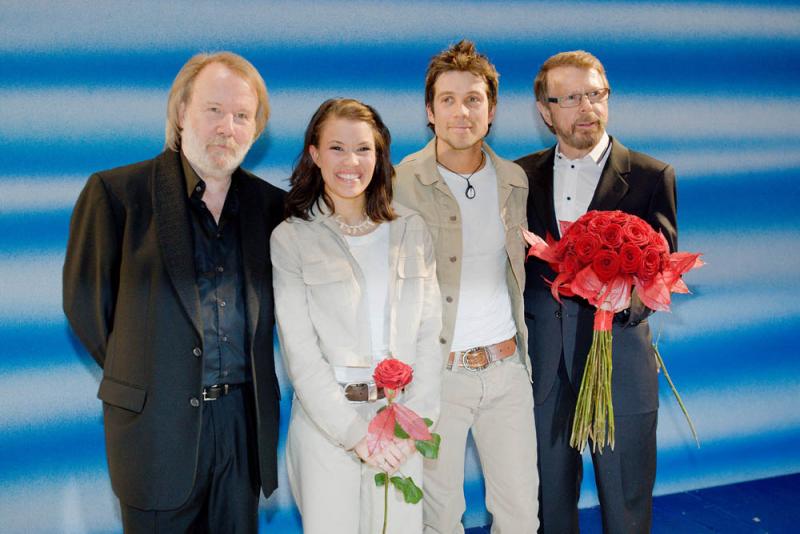 Did your parents encourage you when decided to pursue a life on the stage?
Yes, my parents are both creative types. My mother is a music teacher and my father is also a teacher. He used to stage big local productions in Grimstad (which is where I was born). When I was very young he asked me to do a number during a school gathering. They could tell I really liked it, so I started performing in local productions after that. When I was 11 years old I was cast in a production of "Folk & røvere i Kardemomme By" produced by Riksteatret, and directed by Torbjørn Egner. I think it was the last production he ever did. It was a very fun experience. My parents were very supportive and I got to tour with it for a while. I continued to perform regularly during my teen years and started singing in bands, the biggest of them being Stray. We were signed by Virgin in 2000, and had a couple of hits back in the day.
The next year you went to Germany to tour as a singer in the dance show FIRE & DANCE. Did you plan on working abroad, or was it luck?
It was luck, actually. They hadn't found what they were looking for during the auditions in London, so they were doing a search internationally (including Norway). An agent recommended me to the producers. I sent them some of my work to listen to, and the producer asked to meet me. It all went really quickly! Suddenly I had signed a contract to do seven shows a week, touring all over Europe playing in huge theatres and arenas. Total madness! It was really the musical equivalent of a military boot camp (Laughs). Really hard work! But I learned a lot and made some life long friends. Truly a great bunch of talented people. My involvement with FIRE & DANCE is also, in a weird way, how I got cast in Space Vixens.
You auditioned for a local Norwegian production of SAUCY JACK AND THE SPACE VIXENS and didn't get it, but later that same year you auditioned for the creators of the show and that turned out rather differently.
(Laughs) Yes, true. It's funny how the business works sometimes. I was in the early stages in getting an agent in London, so I asked a friend from the tour if I could crash on her couch. That friend was married to Mike Fidler, who was one of the creators of Space Vixens. So while I was there they told me they were doing a new production with most of the original cast, but they need someone to do the role of Mitch. She recommended me so I ended up auditioning in their living room (of all places). I played it in both in Edinburgh and then in London. It was a real fun show to be part of.
You have done a huge variety of roles with everything from Jean Valjean in LES MISÉRABLES to Amy Winehouse in 27 THE CLUB. How did you end up as Amy?
Swedish director Moqi Trolin approached me about being involved. It is a show about a group consisting mostly of popular musicians, artists, or actors who died at age 27. I just assumed I was up for someone like Jim Morrison, and was a little speechless when I learned it would be for Amy Winehouse. But as we started working on it from a theatrical standpoint I understood what he had in mind and it felt like a right choice. I loved playing the part, and I have actually brought some of Amy's personality into Phantom.
You are also part of Secret Garden, touring worldwide with their music. Tell us how you became involved with that group?
A few years after I finished Idol Rolf Løvland, who the founding member Secret Garden, called me to see if I would be interested in recording some demo tracks for a recording he was working on called "Inside I'm Singing". It was to include big names such Barbra Streisand, Elaine Paige, Tommy Körberg and Peter Jöback, so naturally I said yes (laugs). I did the job and the recorded the tracks, one of them being "My Land". Rolf decided to keep my vocal track on the recording.
The interview continues under video
After the album was released he contacted me again asking if I would be interested in taking over as lead vocalist. He felt my voice was very compatible with the sound of the group. They were about to embark on a worldwide tour. I am still a part of that group, and I love it. I get to sing "You Raise Me Up" with the creators of that song, which is really special.
I have noticed voice sounds very different on the latest live recording of that song. It sounds more potent than in earlier versions.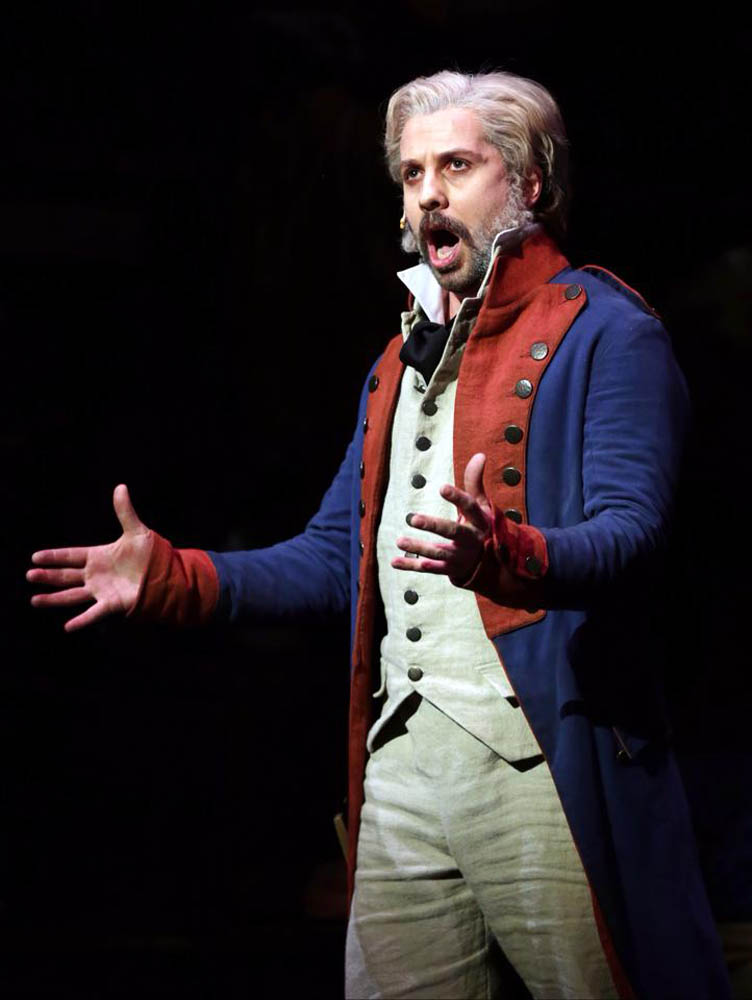 Oh, thank you. That's kind of you to say. When I was asked to play Jean Vajean I was a little hesitant. I was not sure it was the right fit for my voice, so I had to train to see if I could do the role justice vocally. I worked really hard and in time I added a more volume to my voice, which I still use also in other genres.
You have stated that Jean Valjean and Phantom have been dream roles. When they announced they were (finally) doing Phantom in Norway what went through your mind?
It was a bit surreal because the week before it was announced that Phantom would be coming to Norway I had booked a trip for me and my family to see the Stockholm revival Swedish revival of the show starring Peter Jöback, who had returned to Sweden to do the role after playing it in both in London and New York.
I auditioned several times and afterwards I had a feeling it went well, but in this business you never really can tell. It was not until the day before we were off to see the show in Sweden that the producer called me to bring me the wonderful news. I was "over the moon" but I had to keep it a secret for almost six months.
Some were relieved that role went to someone with a solid musical theatre background instead of a celebrity pop star while others skeptical that you had too much of the handsome "nice-guy persona". It seems to have stuck with you even though when you look at the roles you've played for the last ten years, you really haven't played many characters like that.
I think the "nice-guy persona" has stuck with me from my early-days, but as you say, I have played a variety of characters. I enjoy doing both sympathetic and villainous ones. But I didn't hear too much skepticism this time around. I met a lot more when I did WE WILL ROCK YOU, and rightly so
In what way did you understand that skepticism?
Before that I had only gotten to show a softer part of my voice. I had never gotten to do full out rock n' roll. The fact that the producers were foreign I think it worked to my advantage. They didn't know anything about beforehand. "We Will Rock You" was, in a sense, a milestone for me performing wise.
The interview continues under video

Was the fact that you were doing a new version of the musical liberating when you started working on the character?
Yes, definitely! The original is brilliant but since I have done productions in the past that was replica versions (like MAMMA MIA and WE WILL ROCK YOU) I had experienced that, although you get a little freedom to do it your own way, the blocking is preset. Here we started fresh. Director Stephen Barlow, who told us stories of how he adored going to see the original London production when he was young, wanted to explore other ways of telling the story which is maybe less abstract and more based in reality. This was evident in both the visual look of the show but also in how it is performed.
In your own words, what is your take on the role?
If I were going to sum the character up in one word it would be "unpredictable". Which makes the role such a joy to perform. He can be seductive and soft in one moment then menacingly loud in the next. He is very self-conscious and ambiguous which is where I began to form my take on the role. I wanted to show the man more than the mystical magician. I also let the music guide me to who he is. It is all there in the music and how Lloyd Webber wrote it.
Read BroadwayWorld's review of The Phantom of the Opera here

Related Articles View More Norway

Stories

Shows