THE IMMIGRANT Opens At George Street Playhouse March 12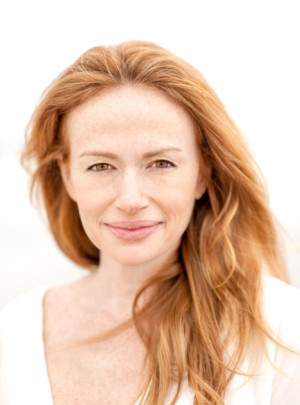 The Immigrant-a heartwarming story inspired by the real experiences of a Russian-Jewish emigrant to the United States-will open at George Street Playhouse in New Brunswick, NJ on March 12. Performances continue through April 7, making this pastoral tale perfect for spring theatregoers.
Written by Mark Harelik, The Immigrant, based on the life of his Russian-Jewish grandfather, tells the story Haskell Harelik, who arrives at the port of Galveston, Texas in 1909 seeking refuge from his homeland. With only his banana cart in tow, Haskell finds compassion and friendship from an unlikely couple, falls in love, and creates a life for his family in pursuit of the American dream.
Taking the stage under the direction of George Street Playhouse's Director of Education Jim Jack (Trying; My Name is Asher Lev at George Street Playhouse), the show will star Benjamin Pelteson (The Mines of Sulphur at City Opera/Lincoln Center) as Haskell. He appears opposite Gretchen Hall (Broadway's Stickfly), Lauriel Friedman (Vanity Fair, The Dingdong, and The Winter's Tale at The Pearl Theatre Company), and R. Ward Duffy, who has appeared at the Manhattan Theater Club and Lincoln Center.
"This is truly a beautiful play," George Street Playhouse's Artistic Director David Saint said. "This timeless story, in which so many of our audiences may find reflections of their own family histories, remains relevant even today."
"I'm excited and honored to work on this play," Director Jim Jack said. "My wife's family are Russian Jews who left their country at the turn of the 20th century, and my own family is from East Texas. I immediately responded to Mark Harelik's passionate, moving story of his grandfather."
Set against the backdrop of rural Texas, The Immigrant sheds light on a lesser known point-of-entry to the United States, utilized by a myriad of new arrivals throughout the early 1900s.
"About 500,000 Jews came into the country at that time" Jack explained. "And as we moved closer to World War II, immigration became significantly more restricted."
But despite this historical setting, Jack remains confident this piece will resonate with modern audiences.
"This play is exceptionally timely. The questions it raises are ones we continue to wrestle with today," he said. "What are the values of this country, and who do they belong to? What role do immigrants have in creating and shaping the fabric of this country?"
"This play is the true story of Haskell Harelik, a Jewish immigrant fleeing persecution in Russia, and how he builds a new life for his family in America," he continued. "It looks at the difficult work of assimilation and is a funny, moving portrait of relationships between people radically different from each other and how compassion transforms them."
For the 12th straight year, George Street Playhouse is offering patrons the opportunity to add live theatre to their book club experiences with The Immigrant.
Book Club packages include: a ticket to the performance, a copy of the script, a study guide, and an optional discussion with a member of the George Street Playhouse staff, either on-site before or after the show or at a regularly scheduled book club meeting. Book Club packages start at $63.
Regular tickets begin as low as $25. Audiences are encouraged to buy now to secure their seats.
The creative team will feature Jason Simms (Set Designer), Ásta Bennie Hostetter, (Costume Designer), Christopher J. Bailey (Lighting Designer), Scott Killian and Christopher Pfeifer (Sound Design), Original Music by Scott Killian, Caite Hevner (Projection Designer), and Samantha Flint (Stage Management). Casting by McCorkle Casting, Ltd.
To find tickets or for more information, visit the George Street Playhouse website at www.GeorgeStreetPlayhouse.org, or call the box office at 732-246-7717.