Photo Flash: Mile Square's Darkly Humorous BETRAYAL Explores Complications of Marriage
Mile Square Theatre, Hudson County's leading professional theatre, presents Harold Pinter's Betrayal.
Darkly humorous and charged with emotion, Betrayal explores marriage and infidelity among the entangled trio of Robert, Emma, and Jerry. Robert and Jerry are best friends and partners in a publishing firm. But an affair between Emma (Robert's wife) and Jerry creates a tense world of deception and mistrust. Famous for its structured timeline reversal, Betrayal cinematically unravels the plot, ingeniously using dramatic irony to build tension.
MST Artistic Director Chris O'Connor says of the show, "It has been a long-standing dream of mine to direct this piece. This is one of the Nobel Prize-winning Harold Pinter's masterworks. I'm excited to work again with Dena Tyler (CBS's Bull), who played Kari in our production of The Pavilion. She will be teamed up with MST favorite Matthew Lawler (ABC's The Family) and Aidan Redmond (The Cripple if Inishmaan on B'way). These three actors have what it takes to mine the deep emotional undercurrents of Pinter's writing."
Betrayal, presented by Mile Square Theatre
1400 Clinton Street, Hoboken
March 30th - April 23rd
Thursdays @ 7pm
Fridays @ 8
Saturdays @ 3pm and 8pm
Sundays @ 3pm
Tickets available at www.milesquaretheatre.org, or by calling 201-683-7014.
Tickets are $30 • $18 students and seniors.
Discount Parking available at The Harlow @ 14th and Willow, and at Little Man Parking at 1300 Jefferson Street.
For more information on Mile Square Theatre, please visit www.milesquaretheatre.org.
MST Season Sponsorships: Academy Bus, CSBK, Bijou Properties, Ironstate, Jet.com, The Kocis Family, The Rockefeller Group
Mile Square Theatre is supported by the Geraldine R. Dodge Foundation.
This program is made possible in part by funds from the New Jersey Council on the Arts/Department of state, a partner agency of the National endowment for the arts and by funds from the national endowment for the arts, administered by the Hudson county office of cultural & heritage affairs, Thomas A. Degise, County Executive, and the Board of Chosen Freeholders.
Member of The New Jersey Theatre Alliance.
Dena Tyler (EMMA)
Dena is delighted to be on the new MST stage. She was last seen at MST in The Pavilion (Kari). She's performed in a succession of plays at 59E59th, EST, The Women's Project, plus The Cherry Orchard (Charlotta) opposite Ellen Burstyn at The Actors Studio. On Television she plays the dynamic, somewhat geeky attorney, Liberty on CBS's new hit show, "BULL." Other credits include: "Homeland", "Orange is the New Black", "The Deuce", "LOUIE", "Blue Bloods", "Unforgettable", "30 ROCK", "Law & Order", "Law & Order: Criminal Intent". She has degrees in Neuroscience and Dramatic Arts from the University of Rochester and is a Lifetime Member of The Actors Studio. More at DenaTyler.com.
Matthew Lawler (ROBERT)
Matthew played Agent Gabe Clements this spring on ABC`s critically-acclaimed "The Family", starring Joan Allen. Other TV includes: "House of Cards", "Orange is The New Black", "Boardwalk Empire", "Law & Order", "Law & Order SVU". Matthew plays Dun Gifford in the upcoming film, "Chappaquiddick" which stars Ed Helms, Jason Clarke, and Bruce Dern. Other film: "God`s Pocket", "Knight and Day", "Anything But Love", "Filmic Achievement". Onstage, he has performed on Broadway, Off-Broadway, and regionally. This winter Matthew plays Officer Dan in the world premiere of Ken Urban`s "Nibbler" Off-Broadway at Rattlestick Theater. He is a co-founder of the award-winning NYC theater company, rUDE mECHANICALS and served as a leader in the company throughout its 12-year span. The company`s work included New York premieres by Caryl Churchill, Charles Mee Jr., Don DeLillo, and Will Eno. Matthew is an artist and producer for Mile Square Theatre where he has directed and acted in several shows, most recently in Annie Baker`s Circle Mirror Transformation.
Aidan Redmond (JERRY)
Aidan is delighted to be working with Mile Square Theatre. Favorite roles include playing Henry in Harold Pinter's, The Real Thing, directed by Cailín Heffernan (Boomerang). More recently Aidan has collaborated with Sabra Jones and The Greensboro Arts Alliance, playing Mr Gilmer in their production of To Kill A Mockingbird. Off Broadway, Aidan performed along side Stephan Rea in Sam Shepard's Oedipus Variations-A Particle of Dread, directed by Nancy Meckler (Signature). Also as Mike Glavin in Sive, directed by Ciarán O' Reilly (Irish Rep). Other noteworthy performances include Tom Carey in Teresa Deevy's Wife To James Whelan and Michael Donavan in Temporal Powers (Mint), both directed by Jonathan Bank. Aidan made his Broadway debut playing the role of Dr. McSharry in Michael Grandage's Tony-nominated revival of Martin McDonagh's The Cripple of Inishmaan. Film/TV: "79 Parts", "Daylight", "I Sell The Dead / Dare Devil". Originally from Ireland, Aidan is a graduate of The Samuel Beckett Centre, Trinity College, Dublin.
Chris O'Connor (MST Artistic Director/Director)
Chris is Founding Artistic Director of Mile Square Theatre in Hoboken, NJ where he conceived and produces the annual 10-minute play festival 7th Inning Stretch. He has directed at theatres and universities all over America and his recent work at Mile Square Theatre includes Circle Mirror Transformation and the world premiere of Long Gone Daddyby Joseph Gallo. His plays for young people have been produced at Seattle Children's Theatre and his short play The Mascots is published in Smith & Kraus's 2011 Best 10-Minute Plays and his play Miss Ring Has Lost Her Phone was a finalist in the 2016 City Theatre National Short Play Competition. As an actor, Chris has performed in such theatres as Seattle's A Contemporary Theatre, The Culture Project, Soho Rep, The Ahmanson, Gloucester Stage, Provisional Theatre of Los Angeles, The Bathhouse Theatre, Seattle Children's Theatre, City Theatre in Pittsburgh, where he originated the role of Peter in Craig Wright's The Pavilion, and most recently at Maltz Jupiter Theatre in Billy Elliot. Recent TV credits include Magic City and Burn Notice. He is Assistant Professor at Molloy College in New York. BFA, Carnegie-Mellon University and MFA, Rutgers University.
Photo Credit: Joe Epstein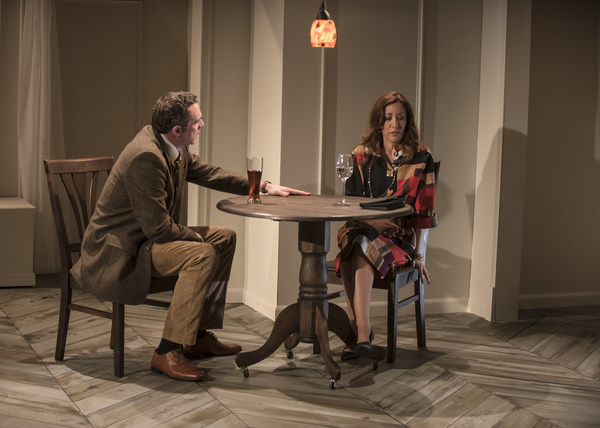 Aidan Redmond
and Dena Tyler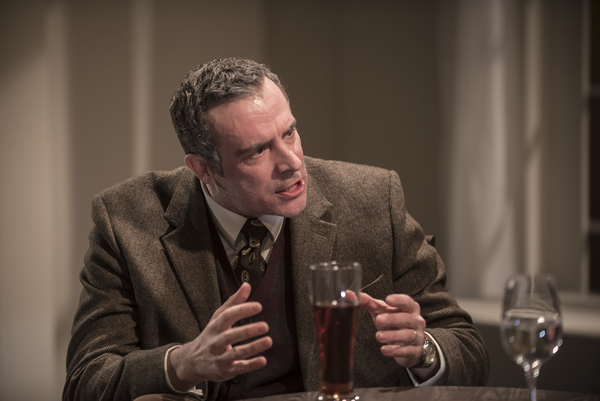 Aidan Redmond
and Dena Tyler
Matthew Lawler
and
Aidan Redmond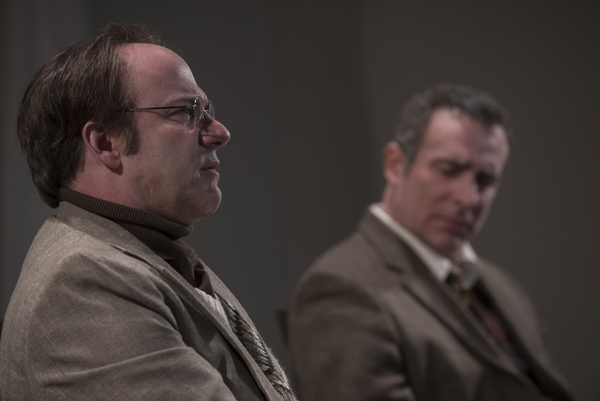 Matthew Lawler
and
Aidan Redmond
Dena Tyler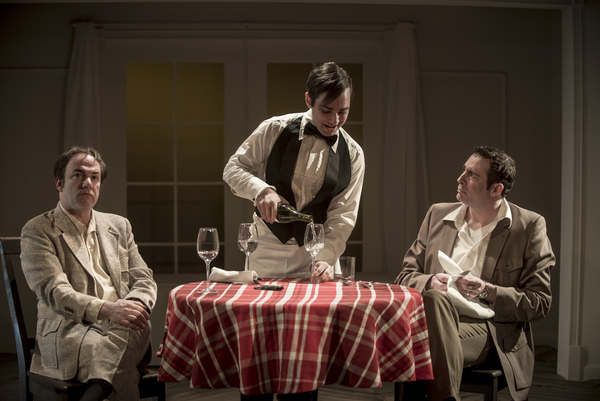 Matthew Lawler
, Josh Jacobson, and
Aidan Redmond
Dena Tyler and
Aidan Redmond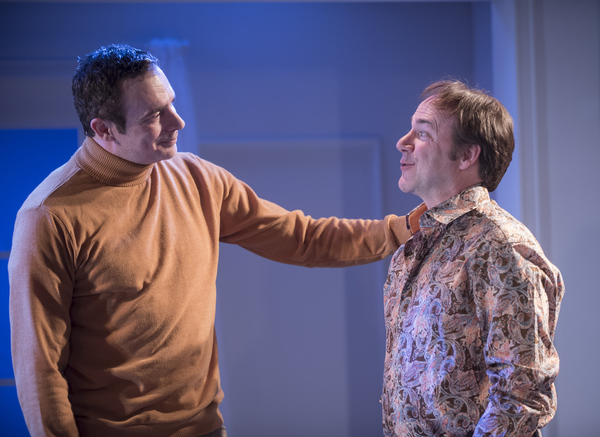 Aidan Redmond
and
Matthew Lawler
Aidan Redmond
and Dena Tyler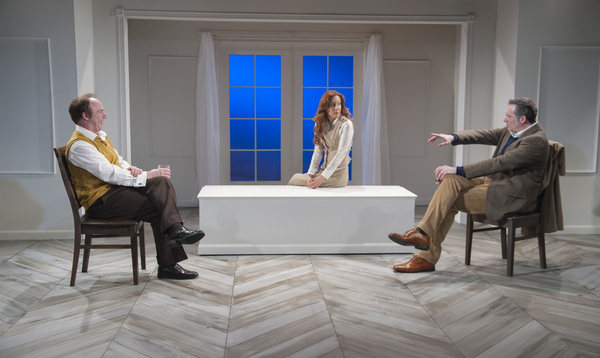 Matthew Lawler
, Dena Tyler, and
Aidan Redmond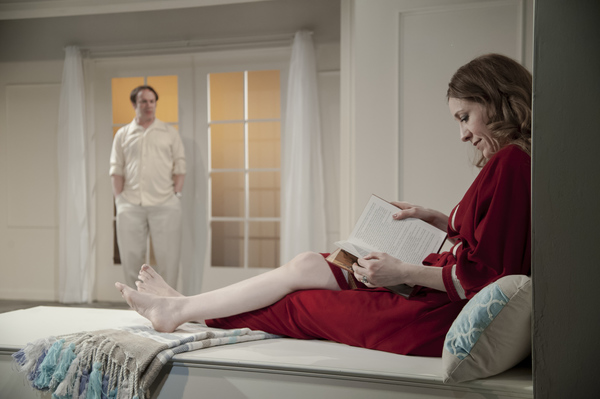 Matthew Lawler
and Dena Tyler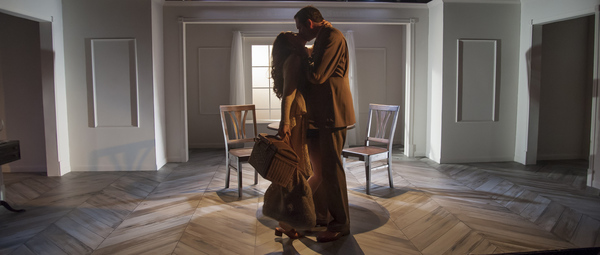 Dena Tyler and
Aidan Redmond
Aidan Redmond
and Dena Tyler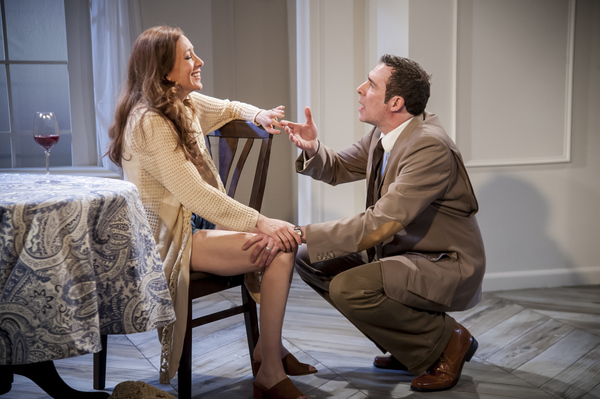 Dena Tyler and
Aidan Redmond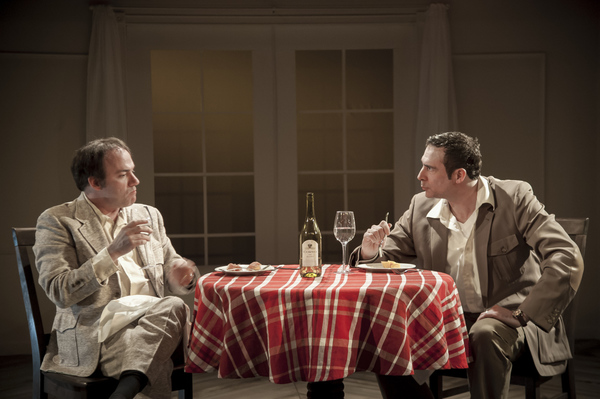 Matthew Lawler
and
Aidan Redmond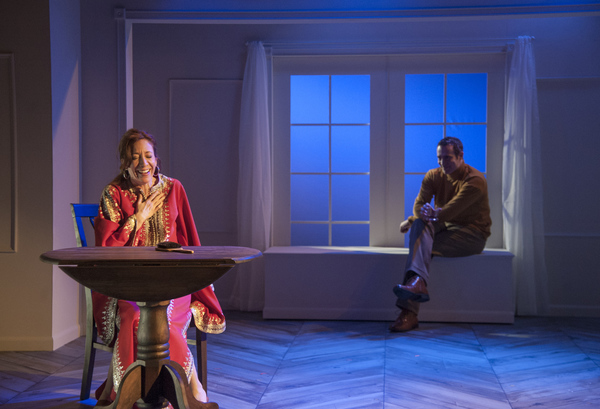 Dena Tyler and
Aidan Redmond
Aidan Redmond
and Dena Tyler