Photo Coverage: 'Happy Days' Opening Night Party
Paper Mill Playhouse (Millburn, NJ) opened Happy Days: A New Musical, on Sunday September 30 at 7:30PM.  Based on the hit Paramount Pictures television series, Happy Days is created by Garry Marshall who also wrote the book, with music and lyrics by Oscar, Grammy and Golden Globe-winning Hall of Fame songwriter Paul Williams.  Directed by Paper Mill favorite Gordon Greenberg, this musical comedy will run at the Millburn Theatre through October 28.
"Goodbye gray skies, hello blue! Happy days are here again with Richie, Potsie, Ralph Malph and the unforgettable king of cool Arthur 'The Fonz' Fonzarelli. Based on the hit Paramount Pictures' television series, Happy Days: A New Musical reintroduces one of America's best loved families, the Cunninghams, and the days of 1959 Milwaukee complete with varsity sweaters, hula hoops, and jukebox sock-hoppin'. The famed drive-in malt shop and number one hang-out, Arnold's, is in danger of demolition, so the gang teams up to save it with a dance contest and TV-worthy wrestling match against former Phister prison members Count Jacques and Jimbo, aka the infamous Malachi Brothers. Even the daredevil diva Pinky Tuscadero returns to help and reunite with her 'legend in leather,'" state press notes.
Joey Sorge stars as The Fonz.  Richie Cunningham will be portrayed by Rory O'Malley.  Felicia Finley plays the spirited Pinky Tuscadero.  Patrick Garner plays Howard Cunningham. The cast also stars Cynthia Ferrer (Marion), Natalie Bradshaw (Joanie), Todd Buonopane (Ralph Malph), Christopher Ruth (Potsie), Eric Schneider (Chachi), Michael J. Farina (Arnold). The members of the ensemble include: Scott Barnhardt (Scooter),  Julia Burrows (Lori Beth), Andrea Dora (Paula), Lisa Gajda (Pinkette Sally), Stephanie Gibson (Pinkette Lola), Lauren Parsons (Louise), Tom Plotkin (Jumpy Malachi), and Andrew Varela (Count Malachi).
Happy Days: A New Musical will play the following performance schedule: Wednesdays at 7:30PM, Thursdays at 2PM & 7:30PM, Fridays at 8PM, Saturdays at 2PM & 8PM and Sundays at 2PM & 7:30PM.
Single tickets are now on sale and range in price from $25 to $92.  Student rush tickets are $16.25 and are available the day of performance in person with current student ID. Tickets may be purchased by calling 973-376-4343, or at the Paper Mill Box Office on Brookside Drive in Millburn, or online at www.papermill.org.
Photos by Linda Lenzi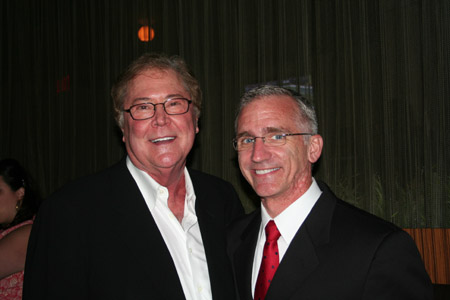 Bob Boyett (Broadway Producer / Robert Boyett Theatricals LLC) and Mark S. Hoebee (Paper Mill Acting Artistic Director)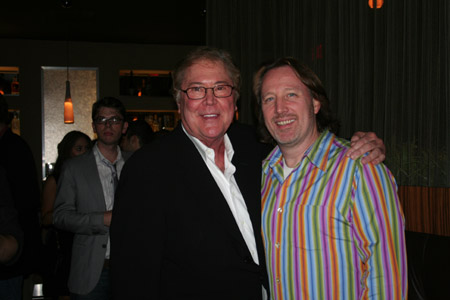 Bob Boyett and John McDaniel (Music Supervisor, Arrangements, Orchestrator)

Randy Bobish (Swing) and Danielle Bobish (Swing)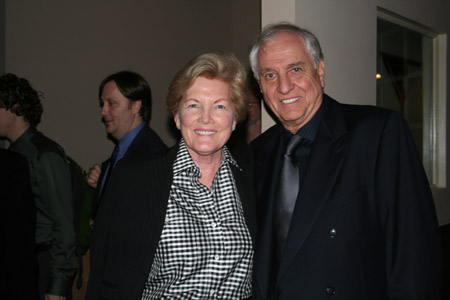 Barbara Marshall and Garry Marshall (Book)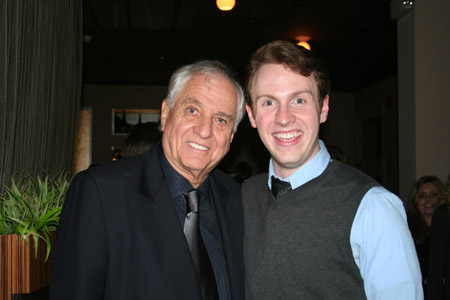 Garry Marshall and Christopher Ruth (Potsie)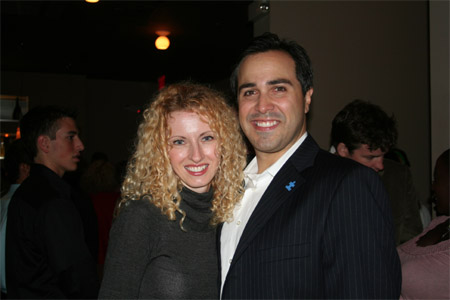 Susan Spencer (Les Mis) and Andrew Varela (Bully, Leopard Manny, Jumpy Malachi)

Susan Spencer, Andrew Varela and Tim Martin Gleason (POTO)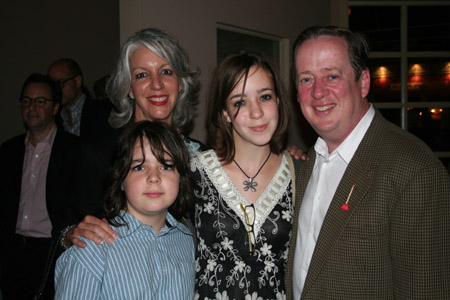 Patrick Garner (Howard Cunningham) and family

Eric Woodall, Gordon Greenberg (Director) and Jonathan Fensom

Nell Benjamin and Gordon Greenberg

Heidi Farina, Michael J. Farina (Arnold) and George Puello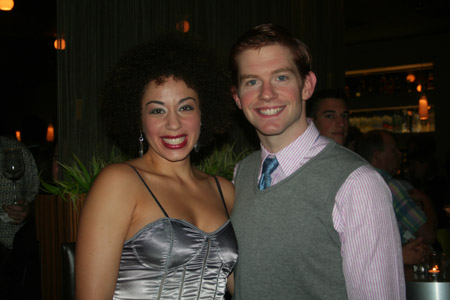 Andrea Dora (Paula) and Rory O'Malley (Richie)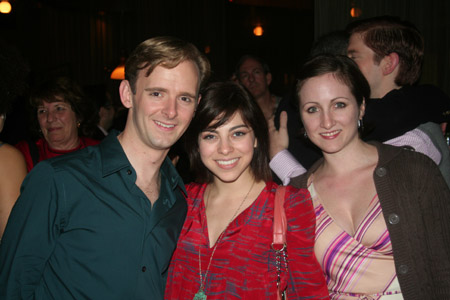 Scott Barnhardt (Scooter), Krysta Rodriguez (A Chorus Line) and Margot De La Barre

Scott Barnhardt, Rory O'Malley, Andrea Dora, Julia Burrows (Lori Beth) and Eric Schneider (Chachi)

Rory O'Malley, Andrea Dora, Julia Burrows, Ronny Hallin (Falcon Theatre, Burbank, CA), Joey Sorge (The Fonz) and Eric Schneider (Chachi)

Eric Schneider, Natalie Bradshaw (Joanie) and Cynthia Ferrer (Marion Cunningham)

Eric Schneider (upcoming Jersey Boys - Broadway) and Natalie Bradshaw (upcoming Jersey Boys - Las Vegas)

John McDaniel and Paul Williams (Music and Lyrics)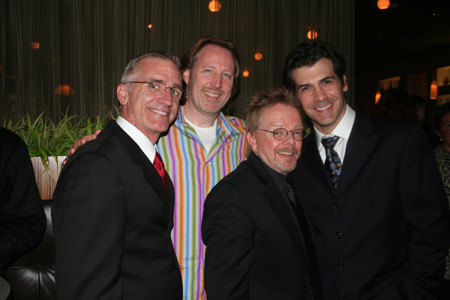 Mark S. Hoebee, John McDaniel, Paul Williams and Joey Sorge

John McDaniel, Garry Marshall, Paul Williams and Bob Boyett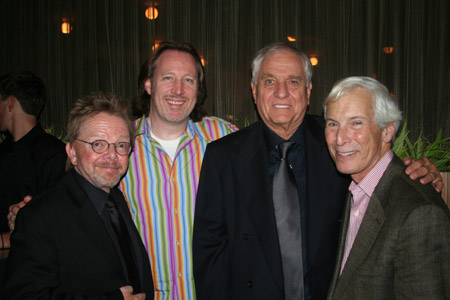 Paul Williams, John McDaniel, Garry Marshall and Michael Price (Executive Director Goodspeed Musicals)

Stephanie Gibson (Pinkette Lola) and Will Chase

Garry Marshall and Todd Buonopane (Ralph)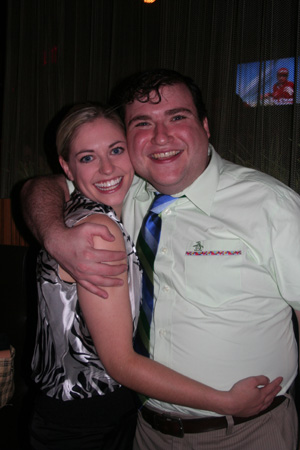 Natalie Bradshaw and Todd Buonopane

Jay Binder, Felicia Finley (Pinky Tuscadero) with her Mom Brenda Finley

Michael J. Farina and Felicia Finley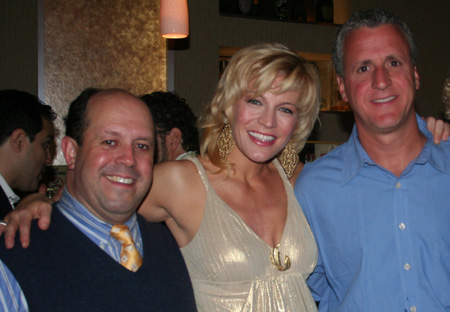 Michael J. Farina, Felicia Finley with her agent Robert Atterman (Abrams Artist Agency)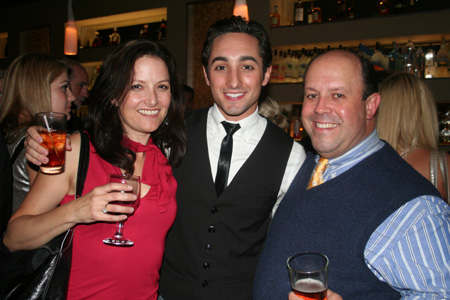 Michele Lynch (Choreorgrapher), Eric Schneider and Michael J. Farina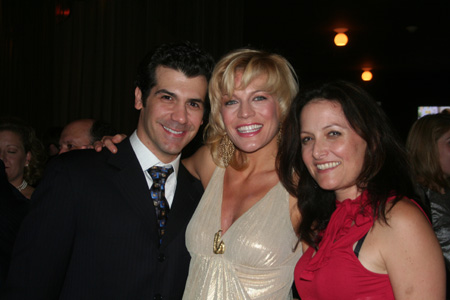 Joey Sorge, Felicia Finley and Michele Lynch

Patrick Parker (Paper Mill Artistic Associate), Christiane Noll (upcoming off-broadway's Frankenstein) and Bill Evans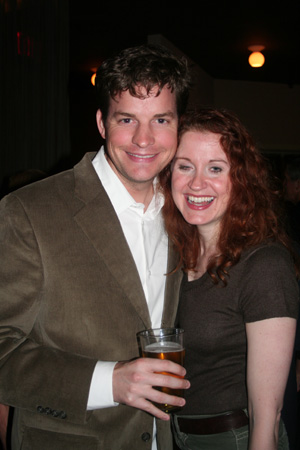 Tim Martin Gleason and Christiane Noll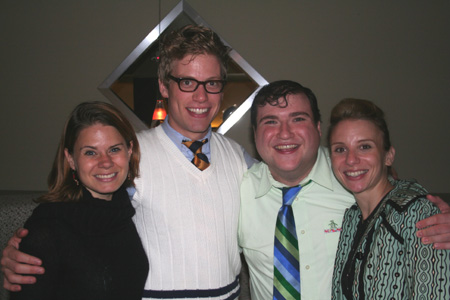 Celia Keenan-Bolger, Barrett Foa, Todd Buonopane and Sarah Saltzberg

Laren Parsons (Louise), Susan Spencer, Andrew Varela and Andrea Dora

Shawn Gough (Musical Director) and Natalie Bradshaw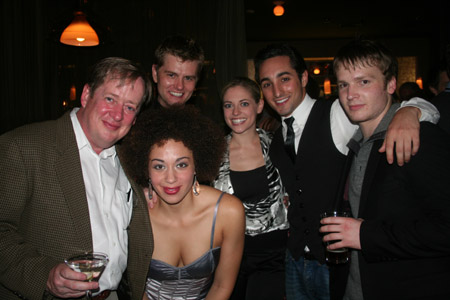 Patrick Garner, Shawn Gough, Andrea Dora, Natalie Bradshaw, Eric Schneider and Corey Boardman (Altar Boyz)