Jason Tramm To Conduct ANY DREAM WILL DO Led By Christine Ebersole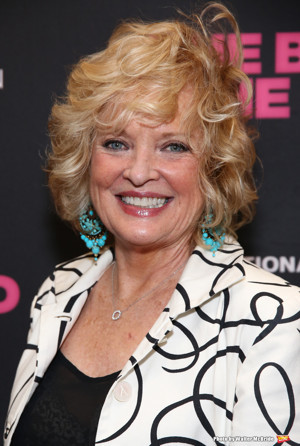 Noted conductor Jason Tramm will lead the Axelrod Performing Arts Center's upcoming benefit concert "Any Dream Will Do" headlining the Tony award winning actress Christine Ebersole with featured soloists Gary Mauer, one of Broadway's Phantoms, Jim Schubin, who starred in Newsies at the Axelrod, and soprano Claire Leyden. The concert, which takes place at the Axelrod Performing Arts Center on Saturday Evening, October 13 in Deal, New Jersey will support the Axelrod PAC's Education Programming.
Tramm who has conducted some of the finest voices in opera, including Samuel Ramey, Mark Delavan, Vladimir Galouzine, Angela Brown, Gregg Baker and Paul Plishka, praised Ms. Ebersole. "It's always a pleasure to work with an artist who brings talent, energy and star power to a project and who also serves as an inspiration and role model to young artists and performers everywhere."
Ms. Ebersole, who stared last season with Patti LuPone in War Paint on Broadway, is a four-time Tony nominee, and won the Tony Award for Leading Actress in a Musical for the revival of 42nd Street and Grey Gardens. She has also appeared in numerous television shows and on film.
The highly anticipated annual gala concert supports the newly launched Axelrod Contemporary Ballet Theatre and the Rising Stars Youth Program, whose members will also perform in the October 13th "Any Dream Will Do" program.
American conductor Jason Tramm, who recently led the Axelrod's premiere productions of Bizet's Carmen and Gabriel Chajnik's ballet "Midsummer's Night Dream, has received acclaim nationally and internationally for his work in the symphonic, operatic, and choral repertoire. In addition to his frequent guest conducting engagements Tramm is Director of Music, in Residence, of the Ocean Grove Camp Meeting Association He also serves as Music Director of two acclaimed community choral societies, the Morris Choral Society (Morristown, NJ) and the Taghkanic Chorale (Yorktown Heights, NY). Maestro Tramm was recently appointed as the Music Director/Conductor of the Axelrod Contemporary Ballet Ensemble, where he collaborates with acclaimed director/choreographer, Gabriel Chajnik. Tramm serves as a member of the faculty at Seton Hall University (Assistant Professor and Director of Choral Activities, College of Communication and the Arts) and leads the University Choir, Chamber Choir and Orchestra.
TICKETS & INFORMATION:https://www.axelrodartscenter.com/shows
Photo Credit: Walter McBride / WM Photos