BWW Interview: Playwright E.M. Lewis and APPLE SEASON at NJ Rep 1/10 to 2/10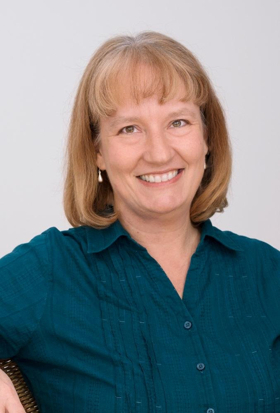 New Jersey Repertory Company will present the world premiere of E.M. Lewis' Apple Season from January 10 through February 10. Under the direction of Zoya Kachadurian, the play stars Kersti Bryan, Richard Kent Green and Christopher M. Smith,
Twenty years ago, Lissie and Roger fled from their family farm and made themselves disappear. But the family secrets haunt them still. A funeral and a question from an old friend send the two siblings tumbling down a rabbit hole of memory and grief, as they try to let go of a tangled past that refuses to release them.
Broadwayworld.com had the pleasure of interviewing E.M. Lewis about her career and Apple Season at NJ Rep.
Lewis is an award-winning playwright, teacher, and opera librettist. Her work has been produced around the world, and is published by Samuel French. Plays include: Magellanica, The Gun Show, Song of Extinction, True Story, and You Can See All the Stars. Awards include: Steinberg Award and Primus Prize from the American Theater Critics Association, Ted Schmitt Award from the Los Angeles Drama Critics Circle, Hodder Fellowship from Princeton University, playwriting fellowship from NJ State Arts Commission, 2016 Oregon Literary Fellowship in Drama, Edgerton Award. Member: Dramatists Guild. Lewis lives on her family's farm in Oregon.
When did you first realize your talent for writing?
I've always loved stories. My parents read to me when I was little, and I placed great value on my library card from the moment I received it! I began writing short stories and poetry when I was in elementary school, and continued through high school and college - taking every writing class I could. But coming from rural Oregon, the idea of becoming a writer - a real writer - myself never occurred to me. I thought I'd become a teacher or a nurse or a housewife. That was the whole list of what seemed possible. But gradually, with encouragement from teachers I had along the way, and peers, I began to gain confidence... or at least a strong desire to pursue the craft I loved so much. I went to graduate school, studying writing, at University of Southern California. After taking a playwriting class with Paul Zindel (who wrote "The Effect of Gamma Rays on Man-in-the-Moon Marigolds," amongst other wonderful plays), I knew that playwriting specifically was the way I wanted to tell stories. I love the theater! I love telling stories for the stage.
What playwrights have you come to admire?
I love Edward Albee's work, especially "Who's Afraid of Virginia Woolf?" He was so fierce and smart, and was never afraid to go FARTHER. Sam Shepard was certainly an influence - "Curse of the Starving Class" resonates, especially the desperation of its characters. Lanford Wilson's "The Fifth of July" is a particular favorite of mine. For more recent works, Lucas Hnath's "The Christians" is a play I'm still thinking about, as is Jackie Subblies Drury's "We Are Proud to Present..." I admire plays that ask difficult human questions or ethical questions or societal questions, and aren't afraid of the complexity and complication of the answers.
How does your teaching career and work as a librettist complement your writing?
I love teaching. I feel so lucky to have found a place in the theater world, for myself and my voice - I want to help others find their own voices, if I can. Teaching inspires me. And talking about craft with my students as we look at their plays-in-progress helps me understand what I'm trying to do with my own plays.
For the last five years, I've been learning the art of working with composers to create operas. It is an amazing new world to explore! An entirely different way of writing for the stage. Less lonely, more complicated than the work of the playwright. Working as a librettist has made me think about structure in ways I never had before, and the power of things other than the spoken word. It's a very fun and interesting side job for a playwright!
What was the inspiration for Apple Season?
"Apple Season" is very much an Oregon play. It's fictional, but set in the very real place where I grew up. A lot of hard-working, independent people own and work on the small farms in the Willamette Valley. Part of the inspiration for writing this play was wanting to capture the place and the people I grew up with. I've certainly known people like Lissie and her brother Roger, and Billy - people haunted by the ghosts of their pasts, who are trying to figure out how to own the present.
How do you like working with NJ Rep?
I'm so grateful to Suzanne and Gabor for selecting my play for their beautiful stage! They've spent years committing to new work for the theater, taking chances on new stories. I have a wonderful team! Great designers and actors. I'm glad to be here. I actually lived in New Jersey for three years - down in Princeton, when I had the Hodder Fellowship there - and I had the privilege of working with several theaters in the state - Passage Theater, and Premiere Stages... It's nice to be back here in New Jersey, making plays!
What would you like metro audiences to know about the show?
There are many families in the world, and communities, where there is a strong code of silence about certain things. "Apple Season" is about people trying to find words for the unspeakable. It's about the consequences of not taking action, and what happens when we refuse to be silent. This is a story about a woman who doesn't know how to deal with the violent past she's spent a lifetime trying to bury. It's about the devastating effects of family violence and the power of truth-telling.
Can you share any of your future plans?
I have a busy year ahead, happily! I'll be in Tulsa and Pittsburgh in the next few months with my play "The Gun Show," which will be published soon by Samuel French. I'm looking forward to a piano vocal workshop of my children's opera "Sherlock Holmes and the Case of the Fallen Giant," composed by Evan Meier, at American Lyric Theater in New York City, and a production of my opera "Town Hall," about the people in a small town dealing with big questions about health care in America, at Willamette University in Salem, Oregon. I'm also working on a big new political play that I'm very excited about.
Anything else, absolutely anything you want BWW NJ readers to know!
Please join us for "Apple Season." I hope you'll enjoy the show!
For more information on E.M. Lewis, please visit her web site at: www.emlewisplaywright.com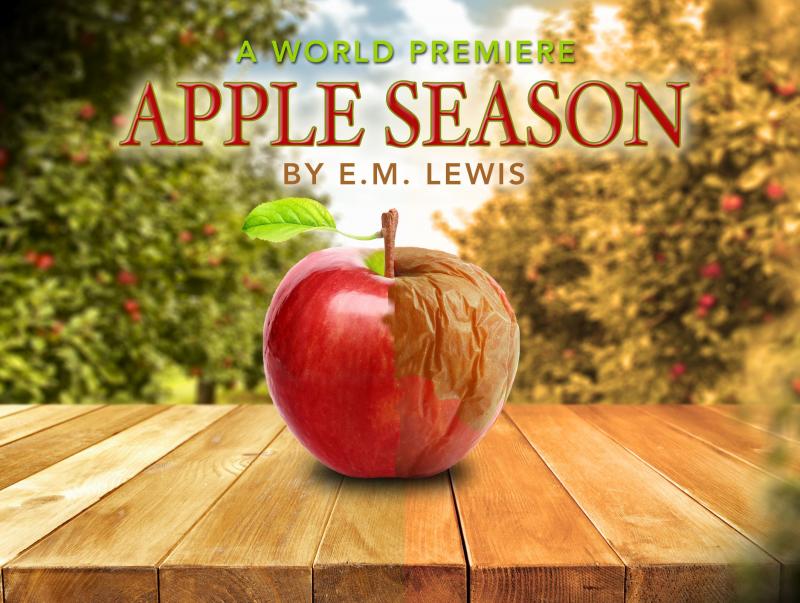 Apple Season will have previews on Thursday and Friday, January 10 and 11 at 8:00 PM, and Saturday, January 12 at 3:00 PM. located at 179 Broadway in Long Branch, is proud to A special talk-back with the playwright and director will be held after the first preview, Thursday, January 10. Opening night with reception is Saturday, January 12 at 8:00 PM. Regular performances are Thursdays and Fridays at 8:00 PM; Saturdays at 3:00 PM and 8:00 PM; Sundays at 2:00 PM.

Tickets are $50 (opening night with reception, $60; premium seating + $5). All tickets may be subject to a service charge. Annual subscriptions are $225 per person. The theatre is located at 179 Broadway, Long Branch, NJ. For tickets or additional information call 732-229-3166 or visit www.njrep.org.
Photo Credit: Courtesy of E.M. Lewis and NJ Rep
Related Articles View More New Jersey

Stories

Shows