Peterborough Players Announce 2nd Annual Winter Season of Plays
Following a successful inaugural winter season, the Peterborough Players are offering a line-up of plays that will illuminate the festive spirit of the winter season. First is a classic holiday tale told from a new perspective, followed in February by a touching look at all the things worth holding onto in life, and closing out the season with the New Hampshire Premiere of Pulitzer Prize-winning playwright David Lindsay-Abaire's new comedy.
The season opens with Jacob Marley's Christmas Carol, a comedy/drama by Tom Mula, playing December 7-17. "Marley was dead, to begin with..."-and what happens to Ebenezer Scrooge's mean, sour, pruney old business partner after that? Chained and shackled, Marley is condemned to a hellish eternity. He's even given his own private tormentor: a malicious little hell-sprite who thoroughly enjoys his work. Desperate, Marley accepts his one chance to free himself: to escape his own chains, he must first redeem Scrooge. So begins a journey of laughter and terror, redemption and renewal, during which Scrooge's heart, indeed, is opened; but not before Marley-in this irreverent, funny, and deeply moving story-discovers his own. "...Nothing less than an anthem to human nature, to imagination, and to the wonder of a compelling story told by a wondrous storyteller...an inspired and moving story that makes all that old stuff about ghosts and graves seem both immediate and revelatory...a splendid and invigorating evening" says the Chicago Tribune. Jacob Marley's Christmas Carol features Bridget Beirne, Tom Frey, Kraig Swartz and Jared Starkey. Directed by Charles Morey. Rated PG
Following a break for the New Year, the stage lights up again in February with Every Brilliant Thing, a comedy/drama by Duncan Macmillan, with Jonny Donahoe, playing February 1-11. When a boy's mother loses faith in the world, he starts a list of everything that's brilliant in the world to convince her to stay: things with stripes, ice cream, Christopher Walken's hair. Joel Ripka leads this engaging journey of a son's gift to his mother, to himself, and to the audience. A theatre experience-a life experience-to never forget. The New Hampshire premiere of the show that "...highlights the irrepressible resilience of the human spirit and the capacity to find delight in the everyday." - Time Out (London) Every Brilliant Thing stars Joel Ripka (The Last Train to Nibroc). Directed by Daniel Elihu Kramer. Rated PG-13
The season closes with the New Hampshire Premiere of Ripcord, a comedy by David Lindsay-Abaire, February 15-25. A sunny room on an upper floor is prime real estate in the Bristol Place Senior Living Facility, so when the cantankerous Abby is forced to share her quarters with new-arrival Marilyn, she has no choice but to get rid of the infuriatingly chipper woman by any means necessary. A seemingly harmless bet between the women quickly escalates into a dangerous game of one-upmanship that reveals not just the tenacity of these worthy opponents, but also deeper truths that each would rather remain hidden. As heartfelt as it is deliciously inappropriate, the Players is thrilled to present the New Hampshire premiere of this hilarious play. "A show to treasure. David Lindsay-Abaire's ripping RIPCORD is a deeply satisfying and vastly entertaining story of two women thrown together by a comic cosmic force possessed of a wicked sense of humor..." Deadline. Ripcord is Directed by Artistic Director Gus Kaikkonen. Rated PG
To celebrate the return of their winter season, the Players are offering a 3-Play subscription package that secures your seat for the entire winter season, offers great flexibility, and gives the largest discount available. Subscriptions, 6-Ticket Barn Door Passes and Single Tickets are on sale now. For tickets and info on their Winter Season and the ongoing ARTS ON SCREEN Season, visit www.peterboroughplayers.org or call 603-924-7585. The Peterborough Players is located at 55 Hadley Rd in Peterborough, NH.
---
Join Team BroadwayWorld
Are you an avid theatergoer in New Hampshire? We're looking for people like you to share your thoughts and insights with our readers. Team BroadwayWorld members get access to shows to review, conduct interviews with artists, and the opportunity to meet and network with fellow theatre lovers and arts workers.
Interested? Learn more here.
---
More Hot Stories For You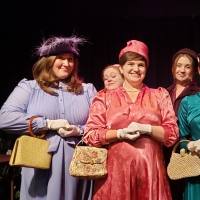 Photos: First Look At THE BEST CHRISTMAS PAGEANT EVER At The Majestic Theatre

December 2, 2022

The Majestic Theatre has released first look photos of The Best Christmas Pageant Ever!" featuring book and lyrics by Jahnna Beecham, music and lyrics by Malcolm Hillgartner.
---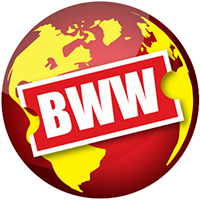 The Tenth Annual Glenn Wixson Family Holiday Extravaganza Set For Next Week

December 2, 2022

The Tenth Annual Glenn Wixson Family Holiday Extravaganza will be held at the Press Room, 77 Daniel Street in Portsmouth NH.
---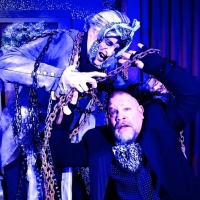 The Players' Ring To Present Michael Tobin's A CHRISTMAS CAROL

December 1, 2022

The Players' Ring will honor the history and legacy of that very first show with their production of Michael Tobin's A Christmas Carol, running from December 2nd-22nd.
---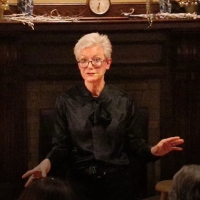 New Hampshire Theatre Project Presents Jennifer Munro In A CHRISTMAS CAROL

November 30, 2022

New Hampshire Theatre Project continues the 2022-23 MainStage season with Jennifer Munro in A Christmas Carol by Charles Dickens. A native of Great Britain, Jennifer Munro, an award-winning storyteller, actor, and author, brings Scrooge, the Cratchits, and the Fezziwigs vibrantly to life in her dramatic, and thoroughly English, interpretation of Dickens' literary classic.
---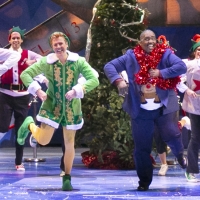 Ogunquit Playhouse & The Music Hall Announce the Cast of ELF THE MUSICAL

November 28, 2022

The Music Hall and Ogunquit Playhouse has announced the cast of Elf The Musical, on stage from November 30 – December 18 at The Music Hall in Portsmouth, New Hampshire. Based on the beloved film, Elf The Musical is the hilarious tale of Buddy, a young orphan child who mistakenly crawls into Santa's bag of gifts and is transported back to the North Pole and raised as one of Santa's elves.
---