Photos: First Night Nashville Theatre Honors - Preview Party
Eight of the leading lights of Nashville theater were announced Monday night as the Class of 2010 Honorees for the First Night Nashville Theatre Honors, to be presented Sunday, September 19. The Hard Rock Cafe Nashville's Reverb Room was the setting for the preview party and announcement of honorees.
The 2010 honorees include:
Scot Copeland, producing artistic director of Nashville Children's Theater

Paul Gatrell, chairman of the Department of Theater and Dance at Belmont University

Kathleen O'Brien, president and CEO, Tennessee Performing Arts Center

A. Sean O'Connell, actress/director/producer, co-founder of ACT 1 and GroundWorks Theater

Robert A. O'Connell, actor/director/producer, co-founder of ACT 1 and GroundWorks Theater

Mac Pirkle, founder of Southern Stage Productions and Tennessee Repertory Theatre

Barry Scott, actor/director/producer and theater manager/director at Tennessee State University

Shannon Wood, former stage manager for Tennessee Repertory Theatre and a co-founder and owner of Darkhorse Theatre
The eight will be honored in September with a gala production at the Troutt Theatre, featuring a cast of more than 100 of Nashville's best-known actors paying tribute to the honorees for their years of commitment to quality theater in Music City USA and their continued leadership and collective artistic vision. A crowd of about 80 gathered to hear Ellis make the announcement and to listen to some First Night memories from Melissa Bedinger Hade, Carolyn German and Matthew Carlton, all of whom were First Night Award winners during the recognition program's first incarnation.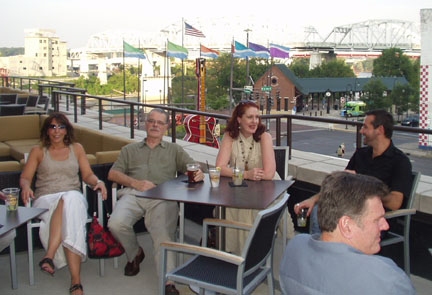 Tim and Kathleen O'Brien and other party guests on the rooftop outside the Reverb Room.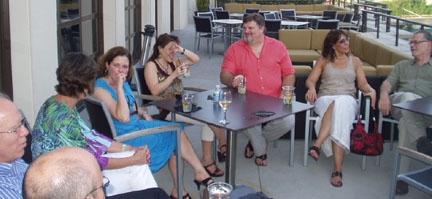 More party guests, including Alice Raver and Tim Fudge, enjoy the view.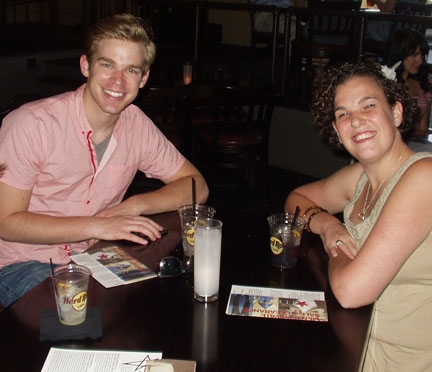 John Edgar Moser and Jackie Ostick

Carolyn German and Jeffrey Ellis

Ryan Bowie, Gregory Pember and Heather Stricker-Dispensa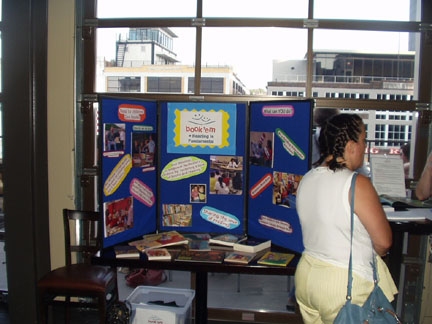 The RIF display at the preview party.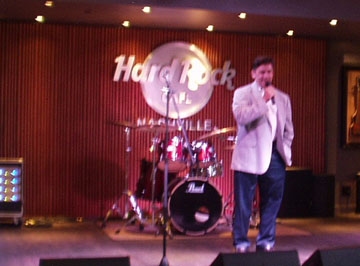 Matthew Carlton shares a First Night memory.

Jessika Malone, Andrea Ridge, Paul Gatrell and Brooke Bryant

Jeffrey Ellis, Sean O'Connell, Paul Gatrell, Kathleen O'Brien, Mac Pirkle and Shannon Wood

Jeffrey Ellis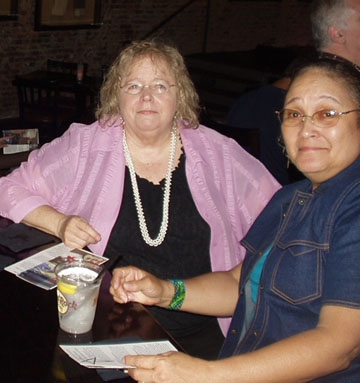 First Night music director Jane Kelley Watt and L.B. Gaiters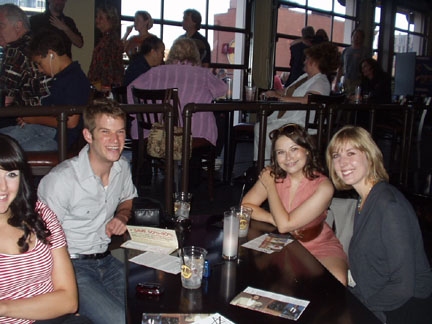 Rachael Fogle, Josh Bernaski, Sarah Levine and Kera Halbersleben

The crowd anticipates the announcement of the honorees.

Dietz Osborne, Debbie Kraski and Daron Bruce