Patriq James Stars in Lipscomb University Theatre's homecoming musical GODSPELL Nov. 2-11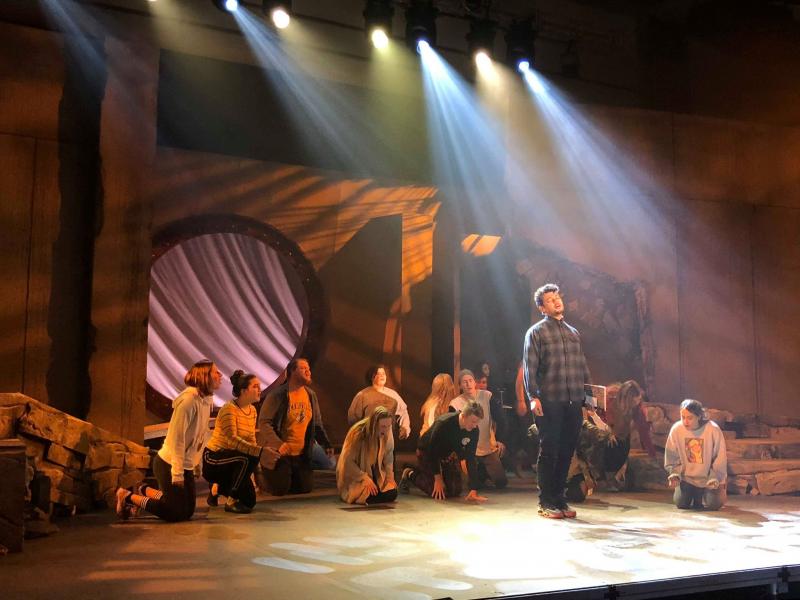 Lipscomb University Theatre unveils its latest production - a play that started out as a college senior project - which depicts the life and teachings of Jesus Christ in a fun-filled, creative new staging of John-Michael Tebelak and Stephen Schwartz's Godspell.
Coinciding with homecoming festivities on the Nashville campus, Godspell stars Nashville professional actor Patriq James as Jesus in performances November 2-11, along with an ensemble of Lipscomb University student actors.
With the rigors of tech week leading up to Friday's opening night, James spoke with BroadwayWorld Nashville about how his Godspell experience has affected him and what audiences have in store for them over the next two weekends in Collins Alumni Auditorium on Lipscomb's Green Hills campus.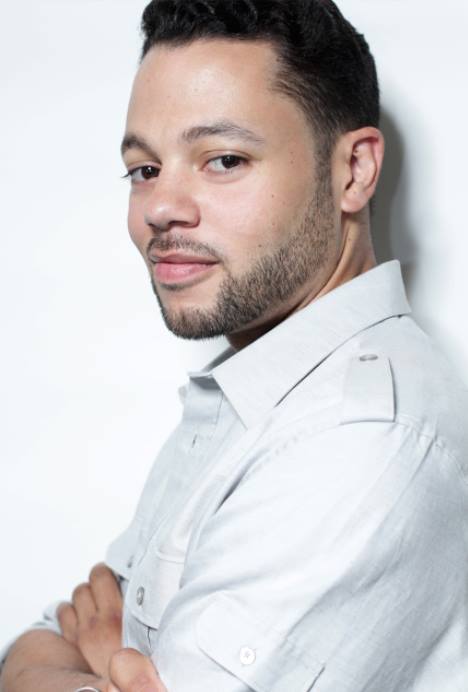 What's your experience been thus far with Godspell? My experience with Godspell and this team is possibly the highest production value standards I've experienced in Nashville. Every step of our process has been intentional from a technical standpoint, but from a personal standpoint they have loved the crap out of me. Can I say that? Said.
I know you take your creative process very seriously and that you like giving something back to every member of your audience and the people you work with - how does Godspell figure into your artistic journey? Godspell goes right after tradition from the script, undoing modern social Christian stiffness to almost tell the story of Christ as it is: humble...lively... human... and experiential. Elements of Godspell's structure, at times - to me - is the most honest interpretation of the way certain lessons were actually meant to be learned. This is certainly a divine part of my artistic journey because I've endured and sacrificed a lot from being in this field.
Artists move from contract to contract and people don't come to know you or respect why your work matters to you. I love the arts and artists, I don't think any of us are just actors or just singers, per se. We choose the practice of embodying messages that we value and are often lost by just saying it. We get to communicate in a way that has deep historical value in the world and civilization.
Godspell is a reminder that I get the chance to love my life and people by showing it and always hope in the face of impossibility.
What has the process of working with students been like for you? It goes without saying. To get to play and work together with the cast and crew has brought me into a community - for me a family - of people that I think most of us long to find. During our first run-through of the show, I had a moment I couldn't even continue because I was overwhelmed by the love. And then we're singing! That old Coca-Cola commercial has nothing on us!
Do you find yourself morphing into the role of a teacher more often than not? I guess I don't want to see them as students. Maybe it is because I don't get to see so much of that side of them, studying and pushing through the days to get schoolwork done. Universities are the best places to be an artist. I'm honored and excited I get to share my uniqueness with them...although it can be intimidating in an institution where they are teaching the "right" way to do everything.
Am I morphing into the role of a teacher? I am a natural teacher I suppose, the same as a natural learner. I'm a savant, for sure. I mostly like talking about process with everyone and telling them what I honestly see in them. Across the board, most of us have way more ability than we think. However, if asked, I'd love to teach in any arts program at any university.
What would you say to people to entice them to come see Godspell? This ain't your grandma's Godspell...this is one rock concert of a theatrical event! It will rock your world and your boat - but not your baby to sleep.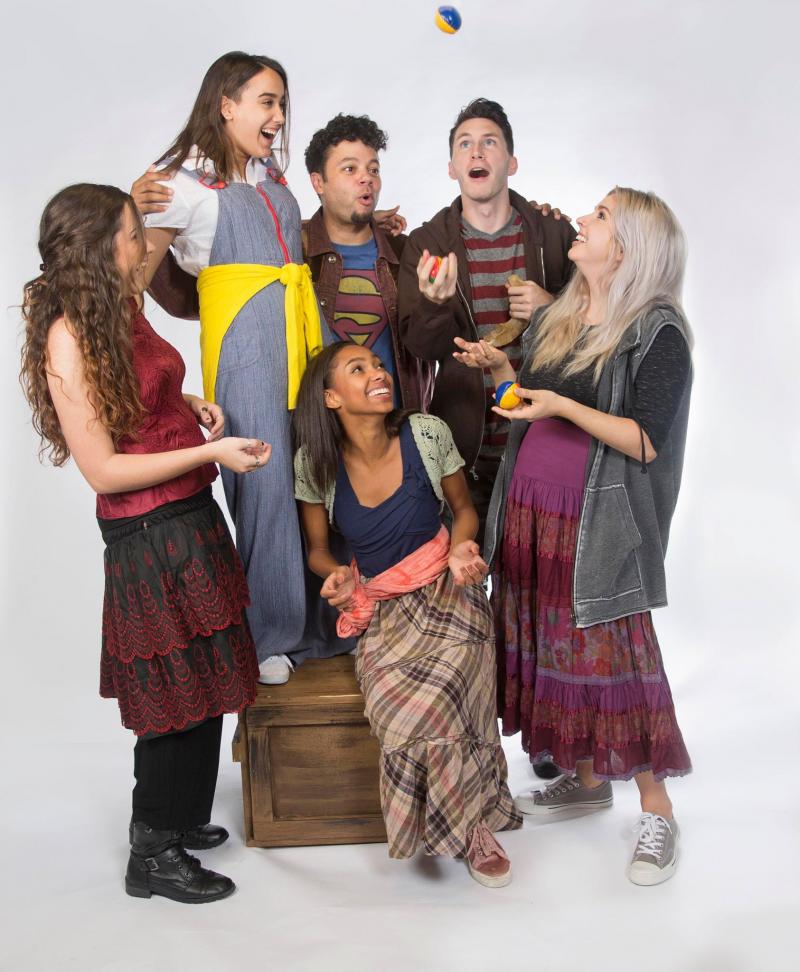 About Lipscomb University's Godspell
John-Michael Tebelak wrote Godspell for a senior project by finding bits and pieces from the gospels and songs from the book of common worship. Baker said the original production included an improvisational music performance, but when it was time to take the play to New York, another lyricist Stephen Schwartz - who also wrote Pippin and Wicked - gave it a "professional finish" with new lyrics and music. Lipscomb's production of Godspell uses the revised 2012 script by Schwartz.
"All of the parables are taught in the style of improvisational clowning games and theatre games," explains Scott Baker, director of marketing and recruiting for the George Shinn College of Entertainment and the Arts, who directs the 2018 production.
"It uses all of these different traditional commedia dell'arte and vaudeville style gags and theatre tricks: impressions, juggling, pratfalls, sight gags, magic tricks, sleight of hands and such to entertain the audience and to give the group something to coalesce around."
Baker says what he finds most exciting about Godspell is how it combines two of his passions: "I have been a theatre practitioner for the past 20 years. I've been an actor, a singer, a director, a designer, but my master's degree is in theology. The intersection of faith and art is my area of expertise and its one of my primary passions."
Because of the rather free-thinking concept, theater artists are able to offer their own spin on the play such as portraying modern celebrities or adding in a juggling act. When Tebelak created Godspell, he focused on the joy in telling the story of Christ and the formation of Christian community. Tebelak did not write a strict script that future performers would follow, but instead created a loose idea for the musical, leaving room for performers to bring their own interpretation.
"When the Gospel first came it was embraced by women and slaves, those at the bottom of society in the Roman world, as good news, very good news," Baker says. "It was not received that way by the wealthy and powerful. The play is set in a way that allows the audience to understand that it is good news being brought to people at the bottom and that the Gospel is not limited to notions of prosperity or security, but that it's good news the reaches us wherever we are - and out of that can come joy and community formation."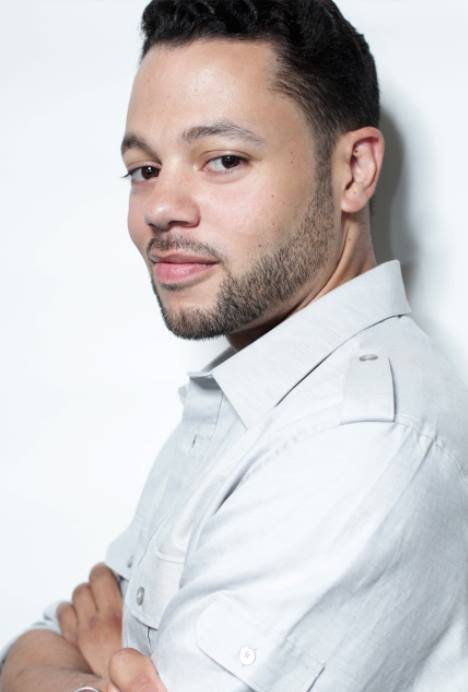 About Patriq James
Patriq James is a Nashvillian. He danced six years with Forces of Nature Dance Theatre Company (Harlem, New York); Presidential Vocal Scholar at Elmhurst College; sang background vocals for Carrie Underwood, Wynonna and Marcus Hummon. He also attended Fisk and Vanderbilt Universities. This year, Patriq's film team won a NAFCA award (African Oscar) for In the Spotlight. He recently debuted his one-man show La Bella Noir Noir, an avant garde poetic journey through the importance of darkness. You can see him in the feature film titled Day 7; Godspell at Lipscomb University Theatre and Wellesley Girls at Belmont Little Theatre.
Jeffrey Ellis is a Nashville-based writer, editor and critic, who's been covering the performing arts in Tennessee for more than 35 years. In 1989, Ellis (read more...)