Nashville Children's Theatre Reveals Cast & Crew for 2017-18 Season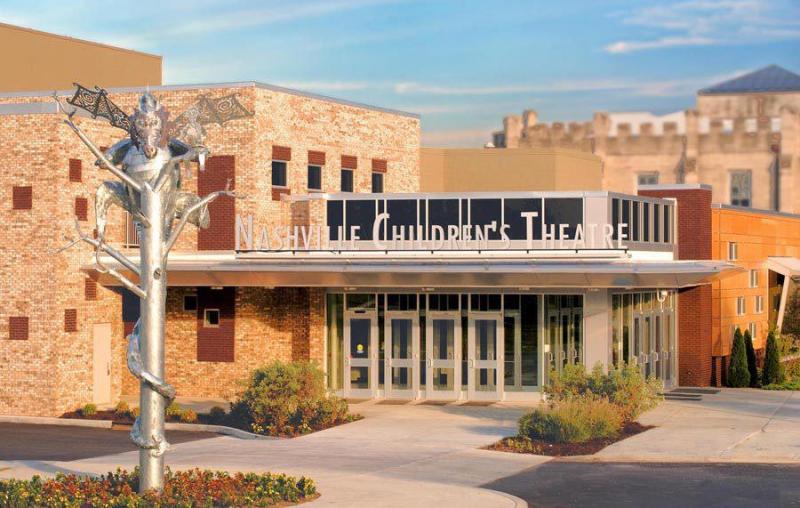 Nashville Children's Theatre, the nation's oldest professional theatre for young audiences today announces full casting and creative teams for the 2017-2018 season, opening the theater's 87th season - its first with programming designed by new executive artistic director Ernie Nolan.
"It is an honor to provide a diverse array of local faces in our six-play season, where we locally design and create all of our productions," said Nolan. "We are extremely excited to engage Brian Hull, Nashville master puppet designer for Mr. Popper's Penguins, along with several other pivotal aspects that will honor our past, celebrate our future and build on a strong foundation."
NCT's 2017-18 season includes the following productions:
William Kent Williams' The Hundred Dresses (September 14-October 3, 2017) based on the book by Eleanor Estes will feature Tamiko Robinson Steele as Adult Maddie/Kid Maddie, William Barry Scott as Mr. Mason/Mr. Svenson, Catherine Birdsong as Peggy, Taylor Kelly as Tommy and Kristin McCalley as Wanda/Shy Kid. Scenery is by Mitch Massaro, Lighting by Bill Rios and costumes by Patricia Taber. Josh Stark designs the sound. Ernie Nolan will make his Nashville directorial debut with this brand-new production.
Based on the novel by Richard & Florence Atwater, the musical adaptation of Mr. Popper's Penguins (October 26- December 3, 2017), with book by Robert Kauzlaric, music and lyrics by George Howe will feature Geoff Davin as Mr. Popper, Erin Parker as Mrs. Popper, Rona Carter as Mrs. Callahan/Gentleman/Curator/Passenger/Mr. Greenbaum/Cab Driver/Steffan and Baby Penguins, Corinne Bupp as Greta/Reporter/Neighbor, Galen Fott as Mr. Johnson/Admiral Drake/Delivery Guy/Barber/Policeman/Bus Driver/Theatre Manager/Sven Svenson/Baby Penguins and Shawn Knight as Captain Cook/Neighbor/Copper. NCT's resident designer Scott Leathers provides the scenery, with lighting by Bill Rios, costumes by Patricia Taber and puppet design by Brian Hull. Sound design is by Kyle Odum, with musical direction by David Weinstein. Ernie Nolan will direct and choreograph.
Back by popular demand for the third season is Scot Copeland's Cinderella (December 14-21, 2017). Company Stage Manager Daniel C. Brewer stages this holiday treat with scenery by Scott Boyd, costumes by Patricia Taber, lighting by Scott Leathers and Timothy Cobb, and projections by Colin Peterson. Fights are staged by Eric D. Pasto-Crosby, and choreography is provided by Pam Atha. Rosemary Fossee appears as Cinderella, Matthew Rosenbaum is Prince Leopold, Eric D. Pasto-Crosby is Rupert, Jennifer Richmond is Clarenda, Jamie Farmer is Tisbe, Rona Carter is Godmother, Shawn Knight is Ludwig and Bobby Wyckoff is King Otto.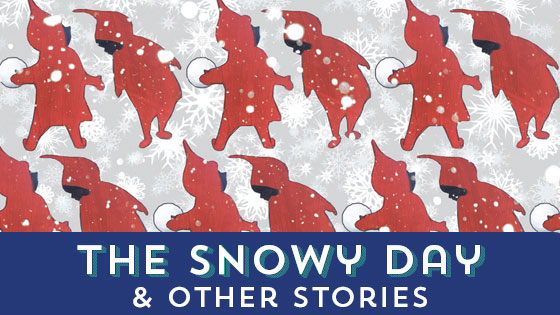 Jerome Hairston's stage adaptation of The Snowy Day & Other Stories by Ezra Jack Keats (January 18-February 11, 2018) kicks off the new year. Featuring Tamiko Robinson Steele as Mom/Archie/Amy/Various kids, Elvie Williams as Little Peter/Older Peter/Various kids and DéYonté Jenkins as Dad/Older Boy/Pepe/Various Bullies and Kids. This production also features a shadow puppet design by multi-media artist Karly Bergmann, projections by Colin Peterson, scenery and lighting by Scott Leathers and costumes by Patricia Taber. Shawn Knight provides musical direction, and Alicia Lark Fuss directs.
Based on the 2010 National Book Award Winner of the same name by Kathryn Erskine, Mockingbird (March 1-18, 2018) appears in an adaptation for the stage by Julie Jensen. Rebecca Keeshin appears as Caitlin, Eric D. Pasto-Crosby plays Dad, Patricia Taber plays Mrs. Brook, EJ Taylor appears as Mrs. Johnson and Mikey Russo appears as Michael/William H/Jose. Everett Tarleton appears as Josh, Sejal Mehta plays Emma, Latrisha Talley appears as Brianna and Stephen Bredfeldt appears as Shane/Mr. Schneider. Scenery is provided by NYC based award-winning designer and watercolorist Court Watson making his NCT debut, along with UT-Knoxville graduate Miranda DeBusk making her company debut with her projection design. Scott Leathers provides lighting, with costumes by Patricia Taber. Broadway Sound Designer Joanna Lynne Staub makes her debut with this production.
The season closes with Ernie Nolan's adaptation of The New York Times bestseller Dragons Love Tacos by Adam Rubin (April 12 - May 13, 2018). James Rudolph plays Man in Suit/Moxy Clean Guy/Telenovela Character, and David Torres-Fuentes plays Boy. Dancers from Nashville Ballet's Second Company will perform as the titular dragons, choreographed by Nashville Ballet Artistic Director Paul Vasterling. Scenery is by Scott Leathers and Rachael Silverman, with lighting by Scott Leathers. Patricia Taber imagines the costumes, with a projection design by Colin Peterson. Jacob Weiss from Playing by Air will choreograph circus movement, and Ernie Nolan directs his script.
Memberships for the 2017-2018 season are on sale now. Sapphire Memberships at $150.00 include ten tickets redeemable for the five mainstage shows (excluding Cinderella). Diamond Memberships at $200.00 include ten tickets which can be redeemed for the five mainstage shows, plus a family four-pack to Cinderella and discounts on branded merchandise in the boutique. Single tickets are currently on sale.
For more information or to purchase tickets call (615) 252-4675 or go to www.NashvilleCT.org. All performances take place at The Martin Center for Nashville Children's Theatre, 25 Middleton Street, Nashville in the SoBro neighborhood. Free parking is available on site.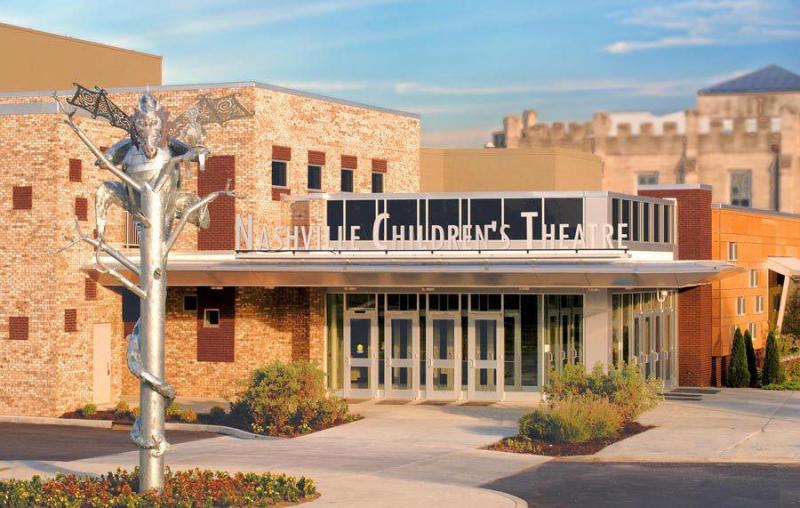 ABOUT NASHVILLE CHILDREN'S THEATRE Founded in 1931 by the Junior League of Nashville, Nashville Children's Theatre is the oldest professional children's theatre in the United States. A national leader in theatre arts and education programs for young people, NCT was ranked by TIME Magazine as one of the top five children's theatre's in the country. Lead funding for NCT's programs is provided by Metro Nashville Arts Commission, Tennessee Arts Commission, The Shubert Foundation, The Memorial Foundation, The National Endowment for the Arts and The Community Foundation of Middle Tennessee. For more information visit www.NashvilleCT.org.