Photo Flash: Guthrie's THE WINTER'S TALE
The Guthrie Theater today announced complete casting for its upcoming production of William Shakespeare's The Winter's Tale. As previously announced, Jonathan Munby, whose directing credits include the Royal Shakespeare Company, the Donmar Warehouse and Birmingham Repertory Theatre in Britain and the Shakespeare Theatre Company and Arena Stage in Washington, D.C., will make his Guthrie debut to direct this late Shakespeare play, with a cast led by Guthrie favorite Helen Carey (Film: most recently Julie and Julia, Broadway: London Assurance, Guthrie: more than 25 productions including Death of a Salesman, All My Sons, The Cherry Orchard) as Paulina.
"Helen is such an incredible actress on many levels," said Munby, "not just because of the power that she has, but her facility with language and her wit are everything that I needed for Paulina."
Joining Carey in the cast will be Tony Award nominated actor Michael Hayden (Broadway: Judgment at Nuremberg, Guthrie: The Playboy of the Western World) as the Sicilian King Leontes, and actor Michael Thomas Holmes (Broadway: Oklahoma!, Guthrie: 1776) as Autolycus.
The cast will also feature Ansa Akyea (Archidamus), Christina Baldwin (Emilia) Raye Birk (Old Shepherd), John Catron (Young Shepherd), Bob Davis (Camillo), Sean Michael Dooley (Cleomenes), Tyson Forbes (Dion/Bear), Emily Gunyou Halaas (Mopsa), Juan Rivera Lebron (Florizel), Bill McCallum (Polixenes), Michelle O'Neill (Hermione), Suzanne Warmanen (Dorcas/Oracle), Christine Weber (Perdita) and Stephen Yoakam (Antigonus/Time). Noah Coon and Devon Solwold will share the role of Mamillius.
Comedy collides with tragedy in this fairy tale that balances two worlds filled with music and dance: Sicilia resembling the Kennedy-era White House and Bohemia capturing the freedom of rural Minnesota. King Leontes (Hayden) of Sicilia, suspecting his wife Hermione (O'Neill) has committed adultery with his childhood friend Polixenes (McCallum) and consumed with unfounded jealousy, abandons her and their newborn child, turning their royal dream into a nightmare. Sixteen years later the child Perdita (Weber) has grown into a free-spirited young woman in Bohemia and unknowingly falls in love with Florizel (Lebron), the son of her father's friend. But a twist of fate leads to long-kept secrets revealed in a homecoming like never imagined.
In a recent interview about the production, Munby talked about his vision for the play: "I want a contemporary quality and immediacy for this production: that these characters reach out to this audience in the here and now and say these are feelings that we all have, allowing Shakespeare's humanity and understanding of humanity to shine vividly. This play is about a dream that dies, one that turns into a nightmare. There's something about Kennedy-era America that felt very resonant in terms of this play and its similar trajectory, especially in the first half. By contrast, the Bohemia of the second half of the play takes its cue from rural Minnesota, so this community is very immediate to the audience."
The production team includes Alexander Dodge (Set Designer), Linda Cho (Costume Designer), Scott W. Edwards (Sound Designer), Daniel Pelzig (Choreographer), Adam Wernick (Composer), Carla Steen (Dramaturg), Andrew Wade (Voice and Language Consultant),Chris A. Code (Stage Manager), Andy Ottoson (Assistant Director),Michele Harms(Assistant Stage Manager) and Justin Hossle (Assistant Stage Manager).
The Winter's Tale begins preview performances on January 29, opens February 4 and continues through March 27, 2011, on the Wurtele Thrust Stage.Single tickets start at $24 and are now on sale through the Guthrie Box Office at 612.377.2224, toll-free 877.44.STAGE, 612.225.6244 (Group Sales) and online at www.guthrietheater.org.
Photo credit: T. Charles Erickson


The cast of the Guthrie Theater production of William Shakespeare's The WINTER'S TALE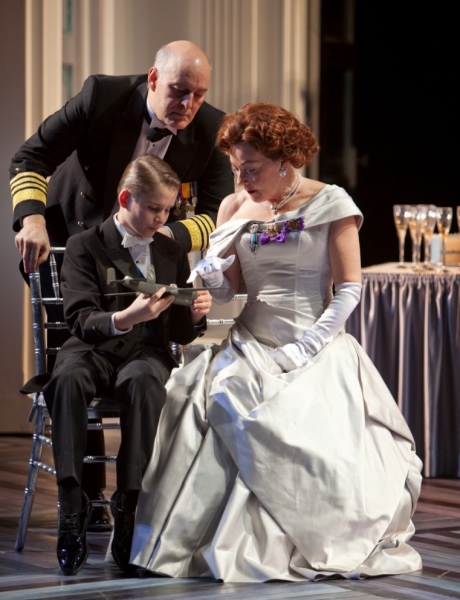 Stephen Yoakam, Helen Carey and Devon Solwold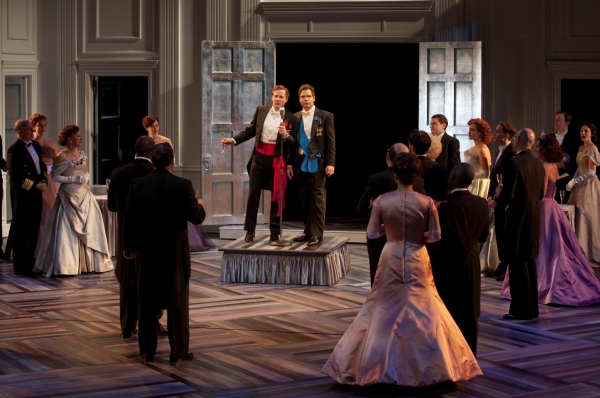 Bill McCallum and Michael Hayden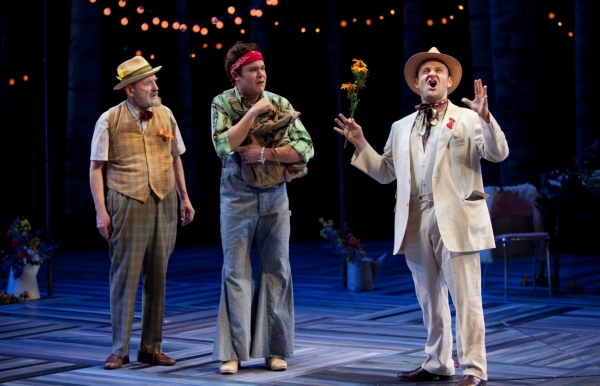 Raye Birk, John Catron and Michael Thomas Holmes

Michael Hayden, Michelle O'Neill, Emily Gunyou Halaas, Christina Baldwin, Suzanne Warmanen and Ansa Akyea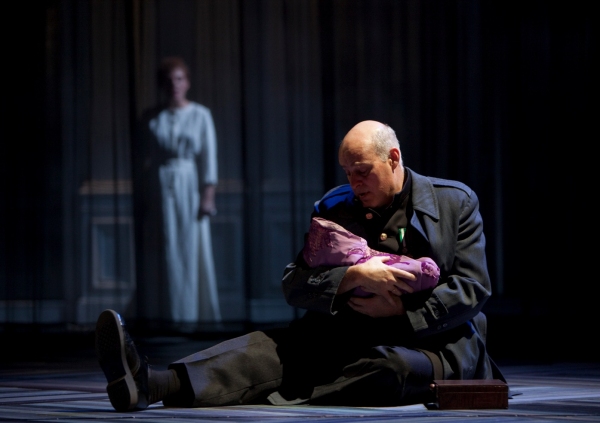 Stephen Yoakam and Michelle O'Neill

The cast of the Guthrie Theater production of William Shakespeare's The WINTER'S TALE

Christine Weber and Juan Rivera Lebron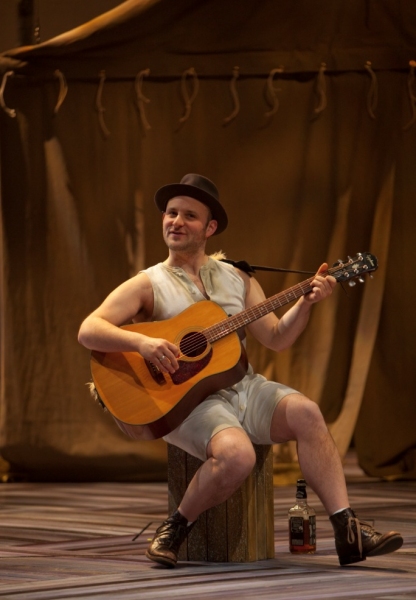 Michael Thomas Holmes