Latest News on Stephen Yoakam
Stephen Yoakam News
Guthrie Theater Announces Casting for THE TEMPEST, Directed By Joe Dowling
by Chloe Rabinowitz - Feb 8, 2022
The Guthrie Theater today announced casting for William Shakespeare's The Tempest, directed by former Artistic Director Joe Dowling, who returns to direct at the Guthrie for the first time since his tenure with the organization ended in 2015.
Mixed Blood Theatre Presents the World Premiere of ANIMATE
by A.A. Cristi - Sep 1, 2021
Mixed Blood Theatre presents the World Premiere of ANIMATE by Ken LaZebnik, performed at Como Park Zoo and Conservatory, September 17-26, 2021.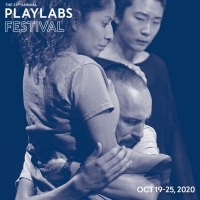 Playwrights' Center Announces 37th Annual PlayLabs Festival
by Chloe Rabinowitz - Oct 13, 2020
For the 37th annual presentation of PlayLabs Festival, the premier new play incubation program, the Playwrights' Center is meeting the changing needs of the moment. Public readings will be presented online and the festival roster has expanded to include four playwrights developing their work.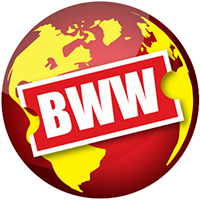 Mixed Blood To Host Theatrical Reading Of The Mueller Report
by A.A. Cristi - Nov 15, 2019
Pulitzer Prize-winning playwright Robert Schenkkan has adapted the drama, 'The Investigation: A Search for the Truth in Ten Acts' from former special counsel Robert S. Mueller III's report.  This edited 80-minute version focuses primarily on Mueller's findings around whether President Trump obstructed justice. Artistic Directors and theatrical talent from throughout the Twin Cities are donating their time and imagination to bring this report alive.  The event is free and open to all.  Come participate in the shaping of our country's future.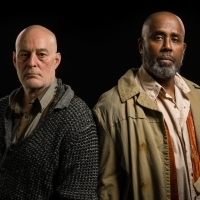 BWW Review: BLOOD KNOT at The Pillsbury House Theatre: A Play Just as Relevant Now as 1961
by Braden Joseph - Jun 4, 2019
Blood Knot by Athol Fugard, currently playing at The Pillsbury House Theatre is a show that was first performed in 1961 and is still just as poignant today. A 'blood knot' is explained in the show as a bond by blood that will never be undone. In this case, the knot ties two brothers together in South Africa in 1960, then heavily racially segregated. One brother, Zachariah, is black and the other, Morris, is white.  
BWW Review: Sobering and Resonant Regional Premiere of THE CHILDREN at Jungle Theater
by Karen Bovard - Jan 20, 2019
Under Sarah Rasmussen as Artistic Director, the 150 seat Jungle Theater in Minneapolis punches above its weight frequently, mounting finely tuned productions of important new works. They've done it again with the current show: a play for grownups called THE CHILDREN, the first production in the US after the Broadway run. Three accomplished veteran actors with Twin Cities roots, working under Casey Stangl's direction, drop us into a contemporary apocalyptic twist on a 'kitchen sink' play. Only here, environmental disaster has established a new normal where water and food are rationed, electricity is spotty, and questions of morality and mortality are immediate and intertwined.

Playwrights' Center Announces 2018-19 McKnight Theater Artist Fellows
by Julie Musbach - Jun 6, 2018
The McKnight Theater Artist Fellowships at the Playwrights' Center recognize Minnesota theater artists other than playwrights whose work demonstrates exceptional artistic merit. The fellowship provides a $25,000 award as well as access to $7,000 in development funds. Selection is based on a commitment to theater arts, evidence of professional achievement and a sustained level of excellence in the applicant's work.
JoAnne Akalaitis Returns To The Guthrie With World Premiere Of BAD NEWS! I WAS THERE…
by Julie Musbach - May 23, 2018
The Guthrie Theater (Joseph Haj, artistic director) announced it will present BAD NEWS! i was there… created and directed by JoAnne Akalaitis with Kate Atwell, Greg Taubman and Ashley Tata with original music and sound by Bruce Odland. Playing June 2-3, 2018, for four performances only, this unique theater experience will take place in the Guthrie lobbies in promenade style, which requires patrons to stand and walk during the performance. A limited number of chairs will be available for accessible seating.
Joel McKinnon Miller, Chase Masterson, and More Cast in THE 24 HOUR PLAYS
by Julie Musbach - Feb 21, 2018
Hennepin Theatre Trust and University of Minnesota Duluth (UMD) School of Fine Arts have announced casting for the second annual performance of THE 24 HOUR PLAYS® on Monday, March 26 at 8 p.m. at the historic Pantages Theatre (710 Hennepin Ave., Minneapolis).

Playwrights' Center Sets Lineup for 2017 PlayLabs Festival
by BWW News Desk - Oct 10, 2017
The Playwrights' Center's annual PlayLabs new play festival runs Monday, October 23, through Sunday, October 29, 2017. The featured playwrights are Jason Gray Platt ('Take Care'), Jen Silverman ('In the Time of the Volcano') and Alice Tuan ('A Humbling in St. Paul'), all Core Writers at the Center.