Photo Flash: First Look at Children's Theatre Company's DIARY OF A WIMPY KID World Premiere
Children's Theatre Company (CTC) ends its 50th Anniversary Season with the much anticipated world premiere of the musical based on the blockbuster, best-selling DIARY OF A WIMPY KID. BroadwayWorld has a first look at the cast onstage below!
The famous book series by Jeff Kinney has been sold worldwide, has been brought to the silver screen through three films, and for the first time ever, is being developed into a new musical by CTC in conjunction with Fox Stage Productions and Kevin McCollum (producer of Rent, In the Heights, Avenue Q, and Something Rotten!). This is CTC's fifth and final world premiere in a single season.
Greg Heffley is in survival mode. All. The. Time. From bullies to his big brother to his height-challenged stature, he's the wimpy kid we can all relate to. The beloved series hits the stage in a brand-new musical with Rowley, Manny, and of course, Rodrick joining in the mayhem. A ridiculous amount of fun for anyone who has survived, is surviving, or hopes to survive middle school, inspired by the award-winning and bestselling book series. Chicago- based director Rachel Rockwell directs with the composer/lyricist team of Minnetonka-native Michael Mahler and Alan Schmuckler, also music directing. Kevin Del Aguila, famous for his TV series, Peg+Cat serves as the playwright.
Leading as Greg Heffley is Chicago-based actor, Ricky Falbo. Falbo's recent credits include Little Tommy in The Who's Tommy and Gavroche in Les Miserables at the Paramount Theatre. Rowley will be played by Connecticut- based actor, David Rosenthal who recently played Bruce in Matilda, The Musical on Broadway and Pugsley Addams in The Addams Family Musical at the Connecticut Cabaret. Both are making their CTC debut. Full cast listing below.
The inventive scenic design is by Chicago-based Scott Davis, whose designs have won awards internationally. Mara Blumenfeld's costume designs have been seen from Chicago to the Metropolitan Opera's stage. Philip Rosenberg creates the lighting design, whose work has been seen at The Kennedy Center, La Jolla Playhouse, The Old Globe, The Guthrie Theater and on over 35 Broadway plays and musicals. Sound design is provided by Sten Severson whose Broadway credits include In the Heights, A Bronx Tale, and Monty Python's Spamalot, and Mike Tutaj whose work is frequently seen on Chicago Shakespeare Theatre's stages and Off-Broadway serves as Projection Designer.
DIARY OF A WIMPY KID THE MUSICAL runs now through June 5 on the UnitedHealth Group Stage. Best enjoyed by everyone. For more information, visit wimpykidmusical.com or call the Ticket Office at 612.874.0400.
Photo Credit: Dan Norman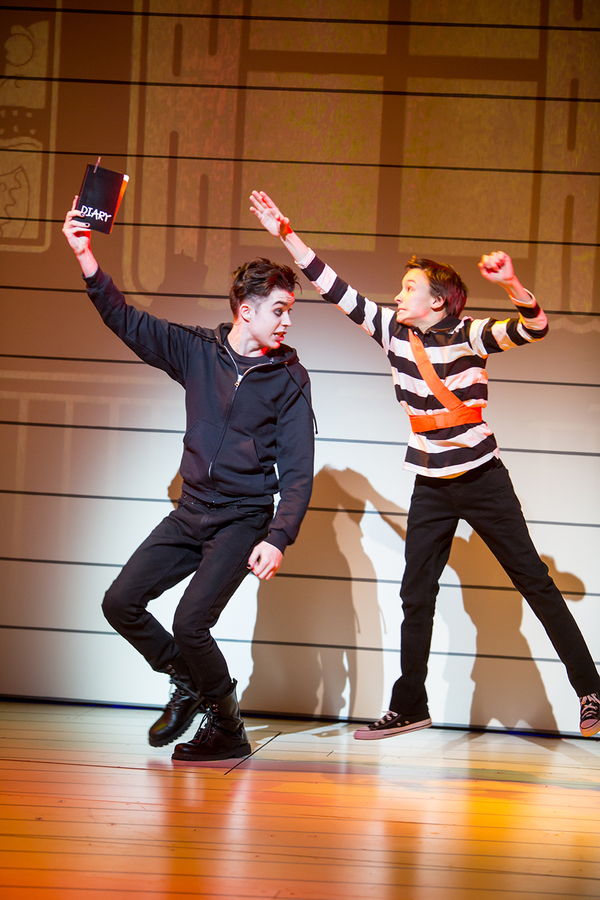 Brandon Brooks and Ricky Falbo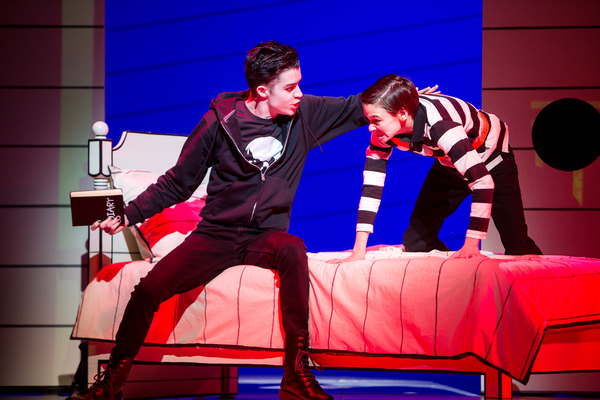 Brandon Brooks as Ricky Falbo as Greg

David Rosenthal as Rowley and Ricky Falbo as Greg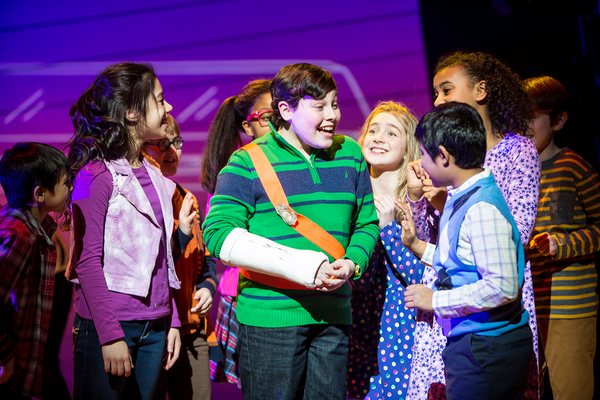 David Rosenthal and company

David Rosenthal as Rowley

The ensemble of DIARY OF A WIMPY KID

The ensemble of DIARY OF A WIMPY KID

The ensemble of DIARY OF A WIMPY KID

The ensemble of DIARY OF A WIMPY KID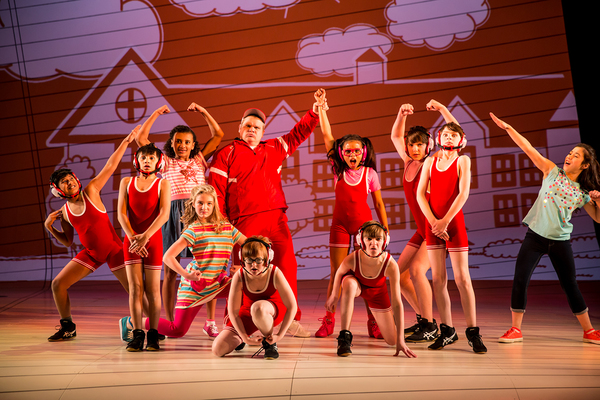 The ensemble of DIARY OF A WIMPY KID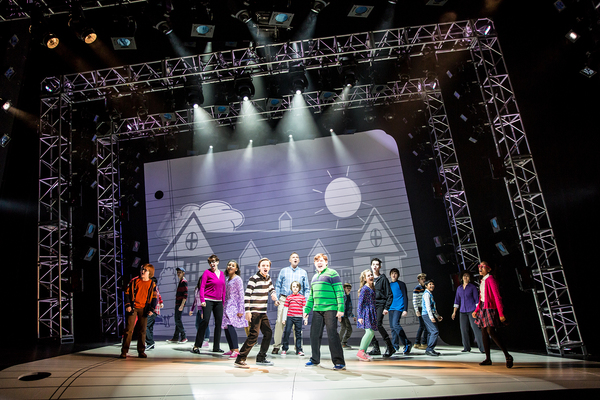 The ensemble of DIARY OF A WIMPY KID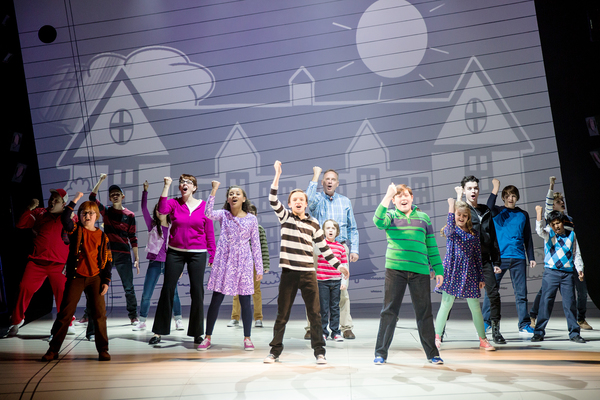 The ensemble of DIARY OF A WIMPY KID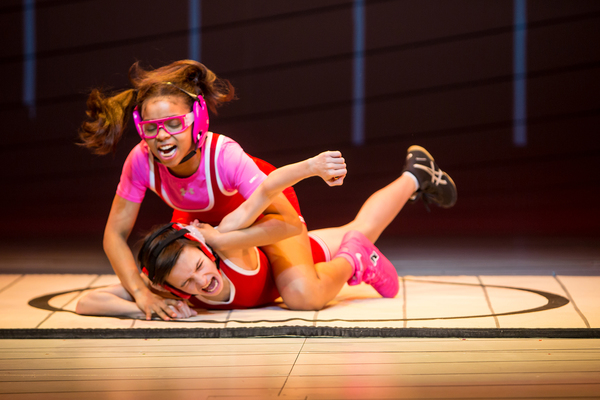 Johannah Easley as Patty, Ricky Falbo as Greg

Loded Diper

Reed Sigmund and company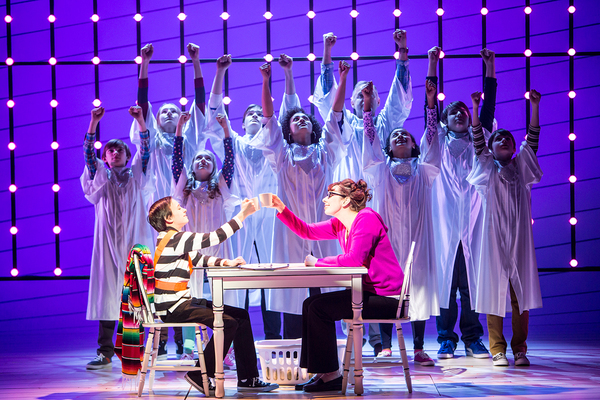 Ricky Falbo, Autumn Ness and company

Ricky Falbo as Greg, David Rosenthal as Rowley, and the kindergartners

Ricky Falbo as Greg and David Rosenthal as Greg and Rowley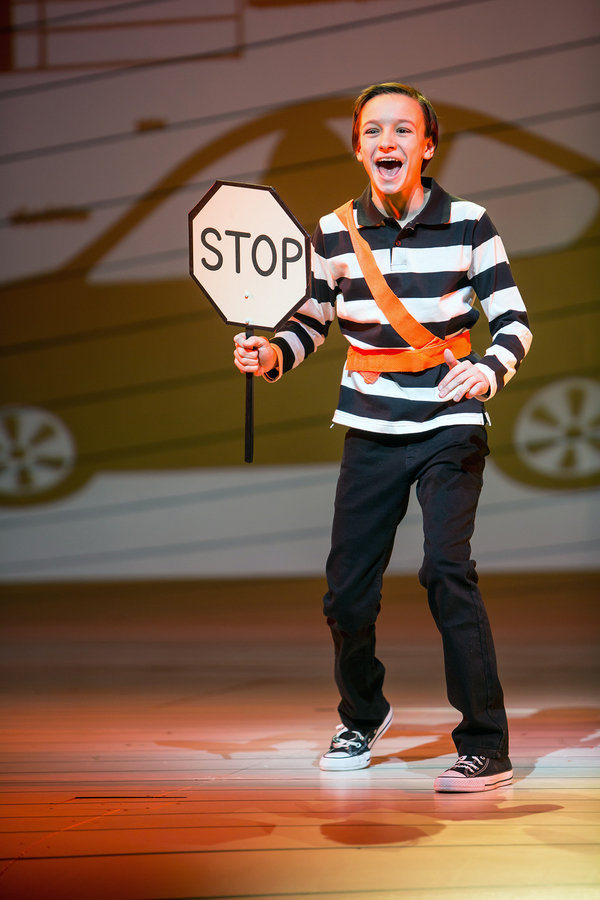 Ricky Falbo as Greg

Ricky Falbo as Greg

Ricky Falbo as Greg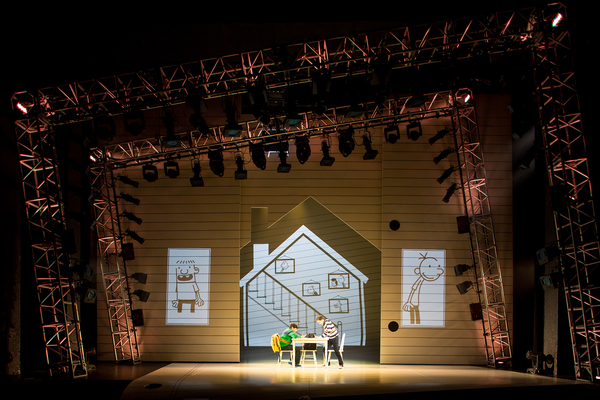 David Rosenthal as Rowley and Ricky Falbo as Greg

David Rosenthal as Rowley and Ricky Falbo as Greg