Original Cast Recording Of GLENSHEEN is Now Available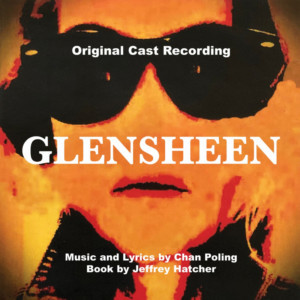 "GLENSHEEN ORIGINAL CAST RECORDING" CD and Digital Download now available at www.glensheenthemusical.com - and all your favorite streaming outlets (iTunes, Apple Music, Spotify, etc.).
The musical "Glensheen" was written by Jeff Hatcher (BOOK) and Chan Poling (WORDS & MUSIC) and was originally produced by Saint Paul MN's History Theatre, directed by Ron Peluso. It portrays the 1977 Congden murders and trials. It has played to over 43,000 people at the History Theatre in Saint Paul since opening in 2015 and winning the Ivey for "Best Overall" production.
"GLENSHEEN" ORIGINAL CAST RECORDING available for the first time January 18, 2019 on all digital stations and at www.glensheenthemusical.com.
The original Cast (represented on the album):
Jennifer Maren - Marjorie
Dane Stauffer - Roger
Wendy Lehr - Velma, Defense Lawyer
Gary Briggle - Prosecuting Attorney, Head Trustee
Adam Qualls - Detective, Cub Reporter
Ruthie Baker - Docent, Jury
Sandra Struthers - Jennifer
The Musicians (represented on the album)
David Lohman - piano
Greg Angel - bass
Will Kemperman - drums
Dianne Tremaine - cello
Erica Burton - viola
Ryan Golden - woodwinds
Aaron Hedstrom - sax, clarinets
Musical Arrangements by Robert Elhai
Recorded, mixed and mastered at The Terrarium, Minneapolis
More Hot Stories For You