Photo Flash: First Look at Slow Burn Theatre's THE WEDDING SINGER, Running 6/21-30
After the critical successes of the first three shows, Avenue Q, Side Show, and Sweeney Todd, the award-winning Slow Burn Theatre Company ends its fourth season with the feel-good show The Wedding Singer. Check out a first look below!
The Wedding Singer takes us back to a time when hair was big, greed was good, collars were up, and a wedding singer might just be the coolest guy in the room. It's 1985 and rock-star wannabe Robbie Hart is New Jersey's favorite wedding singer. He's the life of the party, until his own fiancée leaves him at the altar. Shot through the heart, Robbie makes every wedding as disastrous as his own. Enter Julia, a winsome waitress who wins his affection. As luck would have it, Julia is about to be married to a Wall Street shark, and unless Robbie can pull off the performance of a decade, the girl of his dreams will be gone forever.
The cast of Slow Burn Theatre's The Wedding Singer includes: Clay Cartland (Robbie), Courtney Poston (Julia), Conor Walton (George), Domenic Servidio (Sammy), Erica Mendez (Holly), Rick Hvizdak (Glen), Nicole Piro (Linda), Penny Mandel (Rosie) and Jerel Brown, Rick Peña, Ben Solmor, Jonathan Yepez, Lauren Bell, Sabrina Gore, Kaitlyn O'Neill and Alisha Todd (Ensemble).
The Wedding Singer will run for six performances - Fridays, June 21 & 28, 2012 at 8 PM, Saturdays, June 22 & 29 at 8PM and Sundays, June 23 & 30 at 2 PM at the West Boca Performing Arts Theater on the campus of West Boca Raton High School on Glades Road.
Tickets are available at slowburntheatre.org, or by calling 866-811-4111.
Photos by Gemma Bramham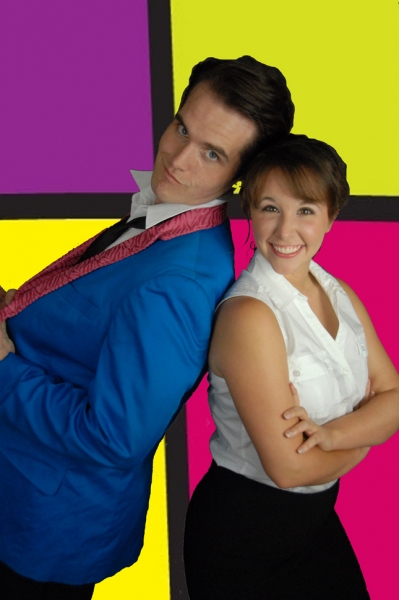 Clay Cartland, Courtney Poston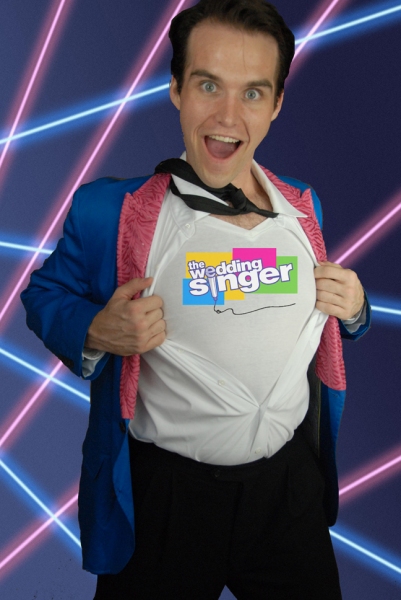 Clay Cartland

Domenic Servidio, Clay Cartland, Conor Walton