Birth Place: New Jersey
Latest News on Domenic Servidio
Domenic Servidio News
BWW Review: FRIENDS! THE MUSICAL PARODY at Orpheum Theater
by Sonja Niles - Oct 8, 2021
The touring production of Friends! The Musical Parody at the Orpheum Theater in Sioux Falls, SD had an energy of excitement and anticipation on Thursday evening as the audience found their seats; many of them as a 'group of friends'. As recorded music ramped up the theme to the iconic television program, it was a familiar space of sense memory that took you back to a time when we were all less absorbed by our electronic devices and social media and more curious about the situations a cast of quirky and hilarious characters would navigate. Friends! was a series that spanned 10 years and 236 episodes. Is it possible that I saw every episode of this series? Now that the television show is in syndication, I would have to concede the answer is a resounding and celebratory, 'yes!' Twenty five years after it first appeared on the airwaves, it continues to be a favorite among fans, many of them not even born when it began.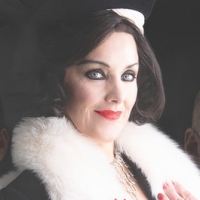 Photo Flash: Alice Ripley Stars In SUNSET BOULEVARD At North Shore Music Theatre - Meet The Cast!
by A.A. Cristi - Oct 3, 2019
Meet the cast of SUNSET BOULEVARD at North Shore Music Theatre, which stars Alice Ripley as the fading Hollywood star, Norma Desmond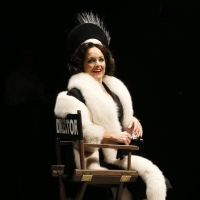 BWW Review: SUNSET BOULEVARD: Alice Ripley Puts Her Stamp on Norma Desmond
by Nancy Grossman - Sep 30, 2019
In the annals of musical theater, Norma Desmond is one of those larger than life characters, like Mame Dennis, Dolly Levi, and Eva Peron, who cries out for an actor with a specific and rare combination of skills to play the role. Tony Award-winner Alice Ripley ascends to playing the faded silent-screen star in the North Shore Music Theatre production of SUNSET BOULEVARD, after originating the role of Betty Schaefer in the 1994 original Broadway cast which starred Glenn Close. In so doing, Ripley joins the pantheon of singular talents who have put their personal stamp on the musical iteration of Norma, stepping out of the shadow of the indelible mark Gloria Swanson made on celluloid in Billy Wilder's 1950 film.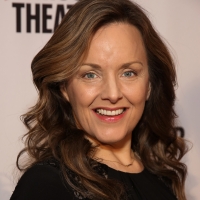 Full Casting Announced For SUNSET BOULEVARD At North Shore Music Theatre, Starring Alice Ripley
by A.A. Cristi - Aug 20, 2019
North Shore Music Theatre has announced complete casting for the upcoming production of Andrew Lloyd Webber's masterwork, SUNSET BOULEVARD, which will star the previously announced Alice Ripley as the fading Hollywood star, Norma Desmond.
Review: FRIENDS! The Musical Parody Offers an Uncensored, Fast-Paced, Music-Filled Romp of the Popular TV Series
by Shari Barrett - Jul 18, 2019
Even if, like me, you have never seen an episode of the TV series, no doubt the fame of the real-life actors on the show, each of whom celebrate their fame in song during "The One Where We Make a Million Dollars an Episode," makes this show an exceedingly fun time thanks to the skill of the talented, triple-threat cast.

BWW Review: FRIENDS! THE MUSICAL PARODY at Starlight Indoor Theatre
by Paul Bolton - Apr 11, 2019
Friends! The Musical Parody runs through April 14, 2019 Location: Cohen Community Stage House at Starlight Theatre (the indoor theatre) Suitable for audiences born before the TV show's finale in 2004 (ages 14+). Parking Patrons park for free in the paved Zebra lot on Starlight's east side. Weather permitting, a courtesy shuttle will operate from the lot. ADA parking and patron drop-off is outside gate 8. Gate Time: open one hour prior to show time with a nice compliment of concessions and other libations. (It's quite tasty!) Duration: 2 hours including intermission Single tickets to Starlight events and Broadway season tickets may be purchased:     •    Online 24/7 at kcstarlight.com     •    By phone: 816.363.7827     •    In person: 4600 Starlight Road, Kansas City, MO 64132          (the address of the theatre)

BWW Review: FRIENDS!: THE MUSICAL PARODY Is The One You Want to See with Your Millennial BFFs
by Aaron Wallace - Apr 8, 2019
Effective parody isn't that common, it doesn't happen to every iconic TV show, and it IS a big deal!
BWW Review: FRIENDS! THE MUSICAL PARODY at The Bomhard Theater
by Taylor Clemons - Mar 9, 2019
Could I BE anymore in love with this show?
BWW Review: FRIENDS! THE MUSICAL PARODY at City Theatre Will Leave You Laughing Out Loud!
by Brian Stanczak-Tuscany - Feb 9, 2019
FRIENDS! The Musical Parody at the City Theatre, running now through February 10th, is a fast-paced parody comedy that will leave you laughing throughout the entire performance. Based on the popular 90's sitcom, the parody show is as much nostalgic as it is wacky.

MNM Theatre Company Announces Cast Of GREASE At The Kravis Center's Rinker Playhouse
by Stephi Wild - Aug 14, 2018
Marcie Gorman, Executive Producer & Artistic Director for MNM Theatre Company, today announced the cast of its fourth and final production in 2018, the rock n' roll musical GREASE, the most popular movie musical in history. Co-presented by MNM and the Kravis Center for the Performing Arts, the show with a 15-person cast and backed by a live six-piece band, will run November 16 through December 2 in the Kravis Center's Rinker Playhouse.