BWW Review: BREAKING UP IS HARD TO DO at Stage Door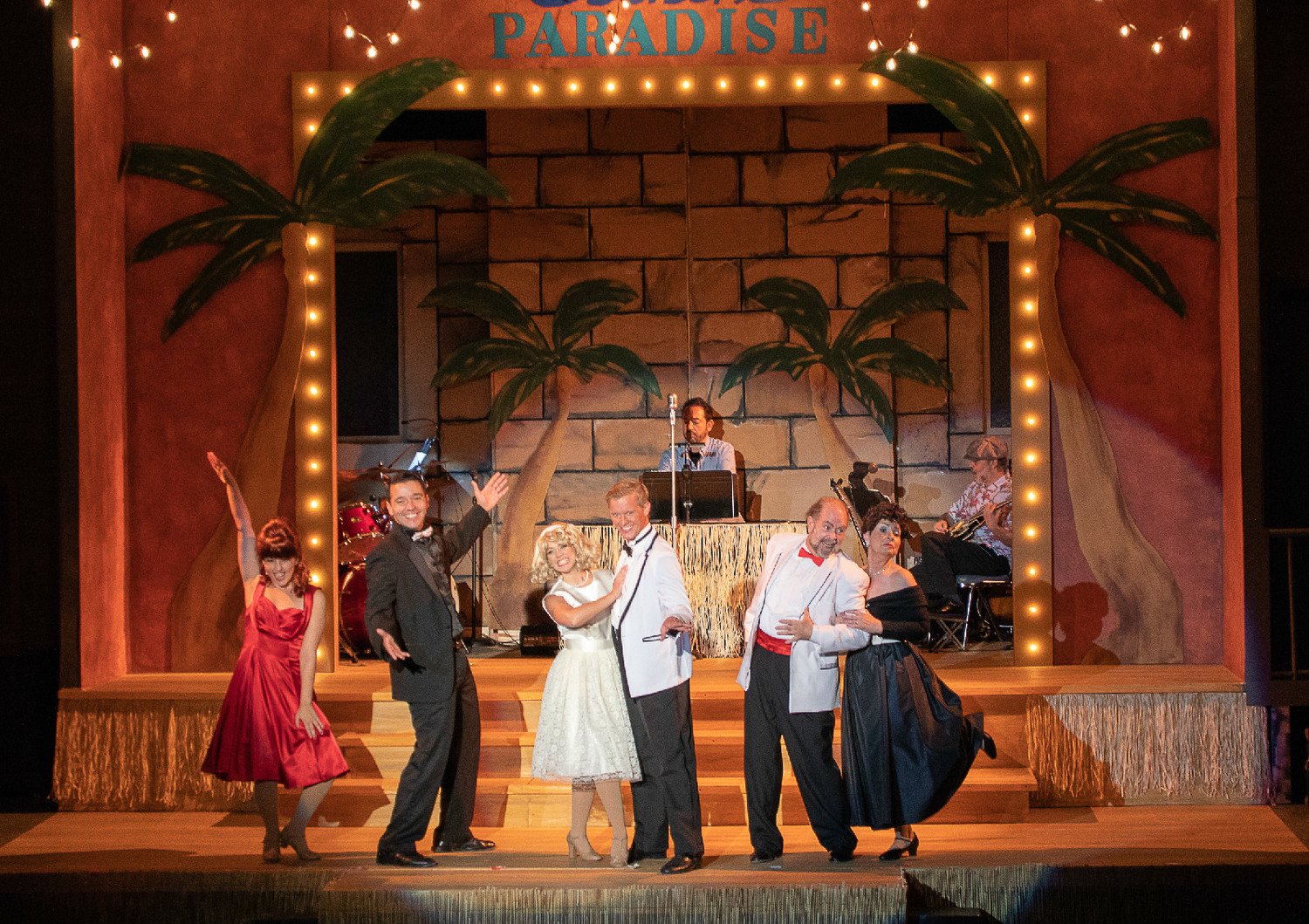 Ah, Those Catskill Nights
After 25 jubilant years Broward's Stage Door Theater is moving up the road apiece from Margate to the Lauderhill Performing Arts Center. The yum yum latest red hot we got everything auditorium.
And as a farewell to the old farm, they're running that paean to the Catskills, "Breaking Up Is Hard To Do". And of course it's all about love, this revue of Neil Sedaka's 18 finest, set at Esther's Paradise Resort.
All the schtick and sour cream in the world.
And the memories of long past youth in the hills swirl throughout the house.
A strong cast, actors, singers, dancers all, deliver the schmalz and every piece is gold.
Trenton Bainbridge is Gabe Green, handyman with secrets.
Gail Byer is Esther Simowitz, whose Paradise is running out of money.
Bruno Faria is Del Delmonico, I'm so wonderful lead singer in the Paradise shows and boy, is he gonna get his.
Leigh Green is Lois Warner, I'm star bound so get out of my way.
Molly Anne Ross is Marge Gelman, left bereft at the altar and three guesses what happens to her.
And Michael H. Small is Harvey Feldman, resident comedian at the Paradise, master body flinger and gee, what do you think he and Esther get up to.
The Songs? You have to ask?
Breaking Up Is Hard To Do, Lonely Nights, Where The Boys Are, Happy Birthday Sweet Sixteen, The Diary, Stupid Cupid, Betty Grable, King of Clowns, Oh, Carol, Calendar Girl, Next Door To An Angel, Solitaire, Laughter In The Rain, My Friend, Stairway To Heaven, Little Devil, Love Will Keep Us Together.
And stand back, there's a live band. Paul Reekie piano and conductor, Sandy Poltarack guitar/bass, Roy Fantel drums/percussion. But here's carp #1: why is the on stage band wearing street clothes during the Paradise production numbers?
Directed and choreographed by Jonathan Van Dyke with costumes by Jerry Sturdefant, sound by Rushnay Henry and lighting by Ardean Landhuis. Caryl Fantel is the musical director.
The set design is by Ardean Landhuis and that brings up carp #2. It's a three part set. Stage right is a dressing room, center stage is the Paradise showroom, and stage left is an exterior exit area. All well built and realistic. Fine, but around 75% of the show is played stage right in the dressing room and to house left with some numbers moving eventually to center stage. The result? 75% of the audience are looking left for most of the show. I guess nobody sat house right during rehearsal.
"Breaking Up Is Hard To Do" runs through August 12 at Stage Door Theatre, 8036 W. Sample Road, Margate. 954-344-7765 https://www.stagedoorfl.org
Cast photo by George Wentzler