Roger Martin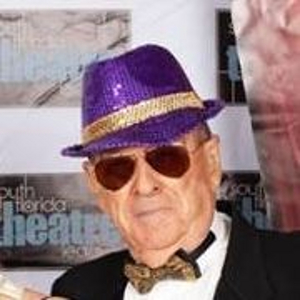 Born and educated in New Zealand. Journalist and radio announcer. Fighter pilot Royal Canadian Air Force. Eastern Air Lines Captain. Actor: AEA, SAG (council member), AFTRA. Playwright: DGA. Carbonell Judges' Committee six years. Carbonell Awards Show Co-producer and MC. Fifty plus years Miami-Dade resident.
MOST POPULAR ARTICLES
LAST 365 DAYS
BWW Review: MURDER FOR TWO at Actor's Playhouse

July 24, 2019

An evil doer has knocked off sales king author Arthur Whitney. His invisible body is lying down stage center. In a pool of blood. Caused by a bullet. Fired by? A reader? A family member? Maybe a critic?
---
BWW Review: SUMMER SHORTS at City Theatre

June 5, 2019

Bobby Dazzler? That's a Brit, Kiwi, or Aussie way of saying she's a beaut. And there's nine out of ten them on show in City Theatre's SUMMER SHORTS at the Arsht Center.
---
BWW Review: VIVA LA PARRANDA! at Miami New Drama

May 2, 2019

Michel Hausmann, Artistic Director of Miami New Drama, believes in diversity and my word, does he prove it. Last month it was 'Cocaine Cowboys' blasting the Colony Theatre stage; this month it's 'Viva La Parranda', one of the most endearing shows I've seen.
---
BWW Review: CONFESSIONS OF A COCAINE COWBOY at Miami New Drama

March 21, 2019

Wow! Just effing Wow! Miami New Drama's artistic director, Michel Hausmann has mounted a can't believe I'm seeing this bang bang show in Miami Beach's Colony Theatre.
---
BWW Review: BLONDE POISON at Primal Forces

February 26, 2019

So well written by Gail Louw, so well directed by Keith Garsson and so movingly performed by Lourelene Snedeker. A triumph.
---
BWW Review: ONE NIGHT IN MIAMI at Miami New Drama

November 20, 2018

It's enthralling stuff, it's us versus them, them versus us in racially loaded 1964 Miami. 2018? Pretty much the same.
---
BWW Review: CROOKED at Thinking Cap Theatre

September 24, 2018

CROOKED covers the tragedies with laughter. But the sadness is always there. Why not? There's madness in the house.
---
BWW Review: THE BIG BANG at Actors' Playhouse

August 3, 2018

The two have written THE BIG BANG, a twelve hour presentation of the history of the world and need $83 billion to produce the show. So they hold an investors' audition in a Manhattan proctologist's luxurious apartment, playing all the roles themselves.
---
BWW Review: BREAKING UP IS HARD TO DO at Stage Door

July 25, 2018

And as a farewell to the old farm, they're running that paean to the Catskills, 'Breaking Up Is Hard To Do'. And of course it's all about love, this revue of Neil Sedaka's 18 finest, set at Esther's Paradise Resort.
---
BWW Review: I'M GONNA PRAY FOR YOU SO HARD at GableStage

June 24, 2018

Halley Feiffer wrote 'I'm Gonna Pray For You So Hard'. She's the daughter of Jules Feiffer, cartoonist, playwright, author, screenwriter. Make of that what you will.
---
BWW Review: QUEEN OF BASEL at Miami New Drama

April 20, 2018

An adaptation of Strindberg's classic MISS JULIE, this new play written by Hilary Bettis at the behest of New Drama's artistic director, Michael Hausman, has Miss Julie as an arrogant Miami socialite, interested only in pleasure and adulation.
---
BWW Review: FUN HOME at Zoetic Stage

April 20, 2018

Zoetic Stage is presenting the 2015 five time Tony Award musical FUN HOME at the Arsht Center and it's a show without secrets
---
BWW Review: GLORIA at GableStage

April 12, 2018

Ooo,Baby, you better be nice to just everyone you meet...or you're gonna be sorry
---
BWW Review: DANCING LESSONS at Zoetic Stage

March 23, 2018

Zoetic Stage's 'Dancing Lessons' is a 100 minute one act that plays like 30. It's filled with laughter. And joy and tenderness step right in.
---
BWW Review: ONCE at Actors' Playhouse

March 20, 2018

The Irish/Czech musical ONCE won eight Tonys. That's reason enough to produce it, but when you add twelve terrific actor/musicians, superb choreography and musical staging on a working Dublin bar, and direction by a master of musicals, you've got the positive delight of ONCE at Actors' Playhouse.
---
BWW Review: IF I FORGET at GableStage

February 20, 2018

Think you can sit through two hours and fifteen minutes of greed, regret, scorn, defeat, sex, and the Holocaust without sighing and squirming in your seat? Shake your head no if you must, but you're wrong. And Joseph Adler, producing artistic director at GableStage, is right here to prove you're wrong with his mighty production of IF I FORGET...or Family Woes 'R' Us.
---
BWW Review: NOISES OFF at Actors' Playhouse

January 31, 2018

The celebrated English farce, 'Noises Off', now playing at Actors' Playhouse in Coral Gables, has 753 door slams in its three acts. I know. I counted them. And counted also the laughs that came with each slam. 753. Exactly. Hey, it's a farce. And a brilliant one, written back in 1982 by Englishman Michael Frayn.
---
BWW Review: MOST WANTED at Theatre Lab

December 10, 2017

Poignancy arrives, tenderness not far behind. 'Most Wanted' becomes a play about memories.
---
BWW Review: THE BOOK OF MORMON at The Arsht Center

December 4, 2017

the all time irreverentist, funniest, outragiest, precision dancingest, wonderfully singingest, touring America show.
---
BWW Review: BECOMING DR. RUTH at GableStage

December 1, 2017

Playwright Mark St. Germain's 'Becoming Dr Ruth' is a tender ode to an unusual woman with an unusual life.
---