Click Here to Visit the College Center

Blogs are the opinions of the authors and do not necessarily reflect the opinions of BroadwayWorld. BroadwayWorld believes in providing a platform for open and constructive conversation.

Student Blog: Midterms, Time Management, and Myself!
An introduction to myself and how I handle time management and midterm stress.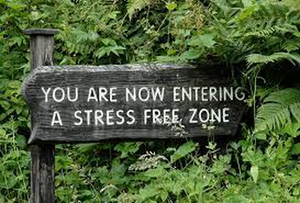 Hello Broadway World! I am so excited to be joining this team of student bloggers from all over. My name is Kelsey but everyone calls me Kels. I am 24 and from Orange County, California. I am currently a cast member at the Disneyland Resort and have been working there for over four years. I love everything Disney, and history is my favorite subject. My goal in life is to be an archivist so I can preserve history. I have three adorable cats all named after anime characters, Luna, Loki, and Lucy. In my spare time, I love to read books and Webtoons, and watch anime and musicals!
The first musical I ever watched was Wicked (which is also on of my favorite books!) Wicked will always be my all time favorite musical followed closely by An American in Paris. The first show I ever saw on Broadway was Hadestown and I can't wait to experience it again. I hope to be back in New York in February to see my friend Ciera (I love you Ciera and congrats on your new job!!!!).
I started my college journey in 2016 at Fullerton College. In 2020 I graduated with my Associate's in History. I currently attended Southern New Hampshire University online and am one class away from my Bachelors in English and Creative Writing. I plan to continue school at either UCLA or USC to get my Masters and PHD in Library Science. During the start of my college career, I was mostly working full time. Every now and then I would only have a 30 hour work week but that was rare. I have experienced the difficulties of managing school, work, and a semi-social life. These tips and tricks have worked well for me and hopefully they can work for you.
When it comes to time management, I find having a daily planner is the easiest way to keep track. Every week I write in my work schedule and any events I may have planned. When a new class or semester starts I like to use the calendar on the syllabus as an outline. I write down the due dates for major assignments and projects for the whole class period. I also write down a reminder a week before the due dates. This is an easy way to see where I can fit in homework time and social time. I like having all my work done by Thursdays that way I have the weekend to relax or prepare for the next week. This also allows me to have 3 extra days in case some work doesn't get done if there is an emergency or last minute event.
Setting an alarm to start homework and take breaks is a great way to keep on schedule everyday. It is also good to have something relaxing to do after every hour of homework or after finishing an assignment. I usually play a quick game on my phone on go on a walk near where I live. I have learned to switch subjects after each break to keep my mind fresh and clear. If you try to finish one classes homework a day it could cause you to feel overwhelmed. If you are like me and you have trouble focusing or get easily distracted you can search for study music on youtube or other music apps. I like to put my favorite tv show on and keep the volume less then five. Seeing the movement in the background of my vision helps my focus. Again this is the easiest way I have been able to manage my time and stress. Everyone studies differently and you must find the way that works for you.
I hope you can all use some of these types and tricks in your school life. Till next time, good luck on all your studies and thanks for reading!