RAGTIME Extends At Pasadena Playhouse Through March 9
Pasadena Playhouse, the State Theater of California is extending its an all new version of Ragtime: The Musical through Saturday March 9. With strong critical acclaim and audience reviews, performances have already been selling out. Six more performances have been added March 5-9.

This production marks the return of Ragtime to Los Angeles more than two decades after its premiere at the Shubert Theatre. With 21 actors and a 16-piece orchestra, this is one of the most ambitious productions in the Playhouse's recent history.

The Los Angeles Times named it Critics' Choice. Charles McNulty said that it is "a stunning revival. A hugely ambitious undertaking for Pasadena Playhouse ... pulled off with polish and panache. One you won't want to miss." Frances Baum Nicholson said in the Pasadena Star News, "Ragtime connects like never before ... come see for yourself!"

Danny Feldman, Pasadena Playhouse Producing Artistic Director said, "We are so excited to be announcing an extension of Ragtime: The Musical. We are thrilled to have found a large enthusiastic audience for the show, and to be able to create the opportunity for even more people to join us."

Based on the novel Ragtime by E. L. Doctorow, Ragtime: The Musical is written by Terrence McNally, and composed by Stephen Flaherty with lyrics by Lynn Ahrens. This production is directed by David Lee with choreography by Mark Esposito and musical direction by Darryl Archibald.

Tickets for Ragtime: The Musical start at $25 and are available at pasadenaplayhouse.org, by phone at 626-356-7529, and at the box office at 39 South El Molino Avenue, Pasadena, CA 91101.

The cast of Ragtime: The Musical is led by Clifton Duncan (Broadway's The Play That Goes Wrong, Off-Broadway's Carmen Jones) as Coalhouse and Shannon Warne (Guinevere in Camelot at Pasadena Playhouse, directed by David Lee; Baz Luhrmann's La Boheme at the Ahmanson Theatre, Ovation recipient) as Mother. The production also stars Bryce Charles (The Book of Mormon national tour, Blues in the Night at Wallis Annenberg Center) as Sarah and Marc Ginsburg (Ovation nominee: Che in Evita at Cabrillo Music Theatre's, and Aaron in First Date at La Mirada/McCoy Rigby Entertainment's) as Tateh.

The production features Zachary Ford (Camelot at Pasadena Playhouse, Spamalot at Wynn Casino) as Father, Katharine McDonough (Mary Poppins and My Fair Lady at Musical Theatre West) as Evelyn Nesbit, Iara Nemirovsky (First National Tour of School of Rock) as Little Girl, Valerie Perri (Broadway National Tours of Evita, Jerome Robbins' Broadway, Off-Broadway's Diamonds) as Emma Goldman, Dylan Saunders (King Charles lll at Pasadena Playhouse, AMC's "Turn: Washington Spies") as Younger Brother, Benjamin Schrader (Broadway's The Book of Mormon, Ragtime, Avenue Q) as Harry Houdini, and Luké Barbato Smith (Debbie Allen's Freeze Frame...Stop the Madness at The Wallis Annenberg and The Kennedy Center) as Little Boy.

The cast is rounded out by Dedrick Bonner as Booker T. Washington, Michael Deni as Male Ensemble, Ryan Dietz as Henry Ford, Cornelius Jones Jr. as Coalhouse's Friend, Gregory North as Grandfather, Tom G. McMahon as J.P. Morgan, Molly Stilliens as Female Ensemble, Michael Thomas-Visgar as Willie Conklin, and Candace J. Washington as Sarah's Friend.

The design team features scenic design by Tom Buderwitz; costume design by Kate Bergh; lighting design by Jared A. Sayeg; sound design by Philip G. Allen; projection design by Hana Sooyeon Kim, and wig and hair design by Carol Doran.

About Ragtime: The Musical
The original Broadway production opened on January 18, 1998, as the Los Angeles Shubert Theatre was hosting the long-running United States premiere company. Critic David Horluchi said, "Tragic, touching, and ultimately triumphant, Ragtime is an American classic."

Nominated for 13 Tony Awards including Best Musical, Ragtime: The Musical tells the story of three families at the turn of the 20th Century in pursuit of the American dream. The award-winning score uses ragtime rhythms to paint a portrait of the people who built this country with the hopes for a brighter tomorrow.

E.L. Doctorow's famous and popular novel became the basis of one of the most revered musicals of the modern age. Ragtime: The Musical begins with an unforgettable sweeping, nine-minute opening number in which all strata of society of the early twentieth century are introduced: immigrant Jews in their ghetto, successful rich Protestants, and African Americans.

The fictional characters - pianist Coalhouse Walker Jr., his child's mother Sarah - who has become part of a respected family headed by the white Father and Mother - and a Latvian immigrant Tateh, are eventually joined by a parade of historic figures -- Evelyn Nesbit, Booker T. Washington, J. P. Morgan, Henry Ford, Stanford White, Admiral Peary, Matthew Henson, Emma Goldman and even Harry Houdini - in this much appreciated and well-remembered musical.

Director David Lee said, "The themes of the show are more relevant than ever. Set in the first years of the 20th Century, it deals with immigration, racism, white privilege, women's' rights, workers' rights, violence in the name of justice, media's outsize influence on our democracy, inter-sectional politics and even the clash between fact and fiction in reporting our history.

It was written in the last years of the 20th century to remind us that those elements of the earlier American experiment were still being wrestled with, and offer some clarity and hope of survival for our country and its promise.

And now, 20 years later, we are dealing with the same themes. I'm passionate about the piece, not only because I believe it is masterful, but because I don't feel I'm alone in needing clarity and a whiff of hope."
| | |
| --- | --- |
| Vote Now for the 2022 BroadwayWorld Los Angeles Awards | |
| voting ends in | |
More Hot Stories For You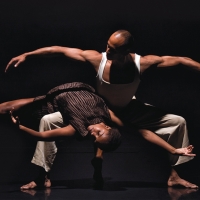 The Progressive Contemporary Dance of Gibney Company To Make Los Angeles Debut at USC

December 8, 2022

Visions and Voices, USC's premiere arts and humanities program, will present the Gibney Company on Friday, January 20, 2023. The world-class, New York-based contemporary dance company's performance at historic Bovard Auditorium is free and open to the public.
---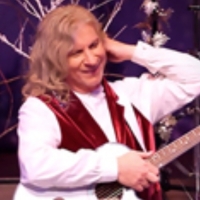 El Portal Theatre Presents Three Special Shows For The Holidays!

December 7, 2022

El Portal Theatre presents three special shows to celebrate the holidays onstage at the historic El Portal Theatre Debbie Reynolds Mainstage, 5269 Lankershim Blvd. in the NOHO Arts District, North Hollywood, CA.
---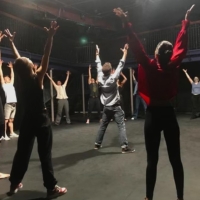 Free CHARACTER TRANSFORMATION WORKSHOPS: With World Renown Acting Teacher Giles Foreman Announced In NYC And LA

December 7, 2022

Free three hour character transformation workshops with world renown acting teacher Giles Foreman will be held in person in New York City and Los Angeles. 
---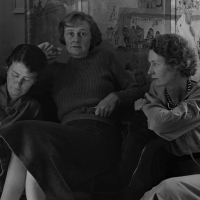 Langson IMCA Presents New Exhibition BRUTON SISTERS: MODERNISM IN THE MAKING

December 7, 2022

UCI Jack and Shanaz Langson Institute and Museum of California Art (Langson IMCA) is presenting The Bruton Sisters: Modernism in the Making, a new exhibition organized by guest curator Wendy Van Wyck Good.
---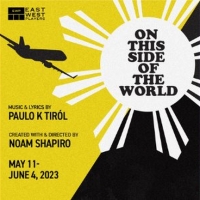 World Premiere of ON THIS SIDE OF THE WORLD & More Announced for East West Players 57th Anniversary Season

December 7, 2022

East West Players, the nation's longest-running Asian American theater and the largest producer of Asian American theatrical works, is launching its 57th anniversary season.
---