Photo Flash: (mostly)musicals: SING OUT in Performance at Vitello's!
The popular themed cabaret series (mostly)musicals returned to Upstairs at Vitello's on Monday, September 25th at 7:30pm for their 25th edition, SING OUT!
The show featured Broadway's Deedee Magno Hall (B'way: MISS SAIGON, IF/THEN, TV: Pearl on "Steven Universe"), Michael-Leon Wooley (LITTLE SHOP OF HORRORS, film: THE PRINCESS AND THE FROG) and Tony nominee Sharon McNight (STARMITES); along with Caitlin Gallogly (HOCUS POCUS at Rockwell), Domonique Paton (FROZEN: Live at the Hyperion), Emily Clark (MR BURNS at SacRed Fools), Jeff Scot Carey (RENT National Tour), Juan Lozano (PSYCHOSICAL), Kelley Dorney (Ado Annie in 3D's OKLAHOMA), Matt Valle (SKULLDUGGERY at SacRed Fools), Neil Taffe (FROZEN: Live at the Hyperion), Randy Guiaya (East West's NEXT TO NORMAL), Sherry Mandujano ("This Is Us", "Ray Donovan"), Stanton Morales (A LITTLE NIGHT MUSIC at the Colony), and Tiana Okoye (HAIRSPRAY and GREASE live broadcasts)! All were accompanied by 3 time Ovation Award winning music director Gregory Nabours, who also performed an original song. And some attendees had a chance to SING OUT as well, at the open mic afterparty hosted by Emily Clark and Mark Jacobson (Rubicon's INCOGNITO)!
Scroll down for photos of the event!
(mostly)musicals will return to Upstairs at Vitello's in November - visit www.mostlymusicalsLA.com, or follow #mmLA on FB, YouTube, and twitter at /mostlymusicals to keep up to date on upcoming events!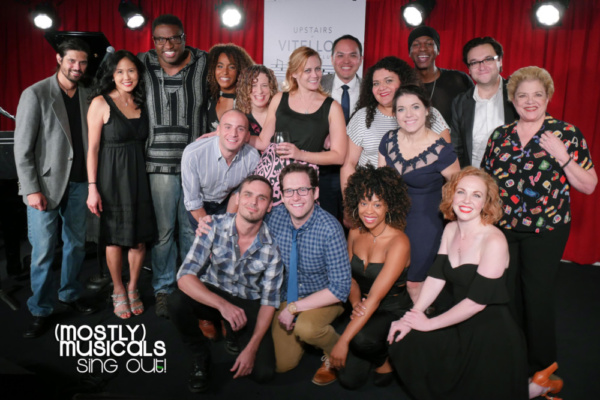 (mostly)musicals #25 company: front: Gregory Nabours, Mark Jacobson, Domonique Paton, Kelley Dorney middle: Matt Valle, Amy Francis Schott, Emily Clark, Sherry Mandujano, Caitlin Gallogly back: Juan Lozano, Deedee Magno Hall, Michael-Leon Wooley,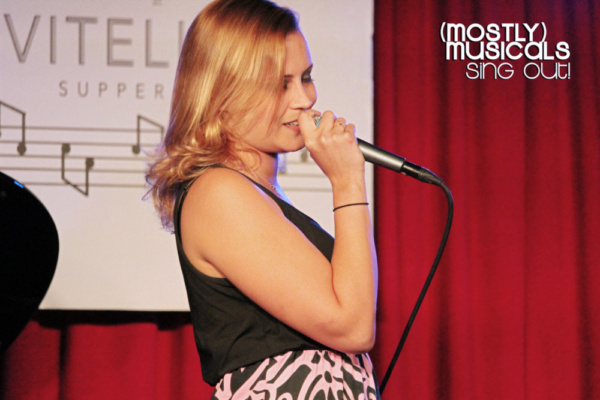 Emily Clark sings "Let Me Entertain You" (photo: Kristina Miller)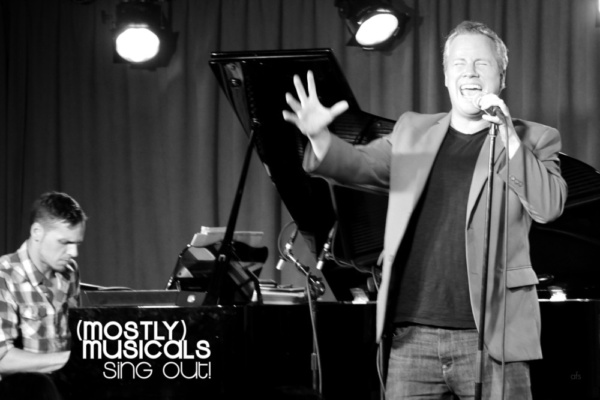 Jeff Scot Carey revisits his role as Roger in the RENT national tour with 'One Song Glory' with Gregory Nabours (photo: Amy Francis Schott)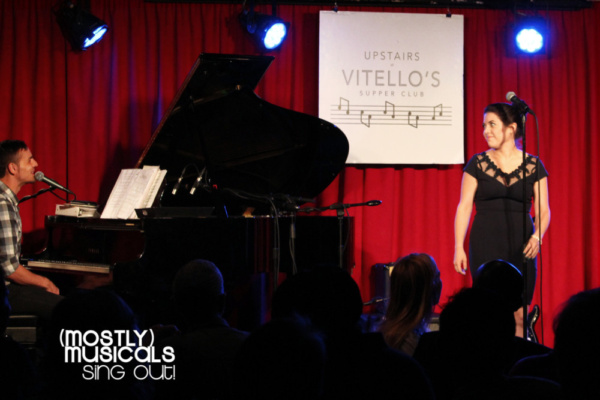 Caitlin Gallogly sings Jason Robert Brown's 'Climbing Uphill' (photo: Kristina Miller)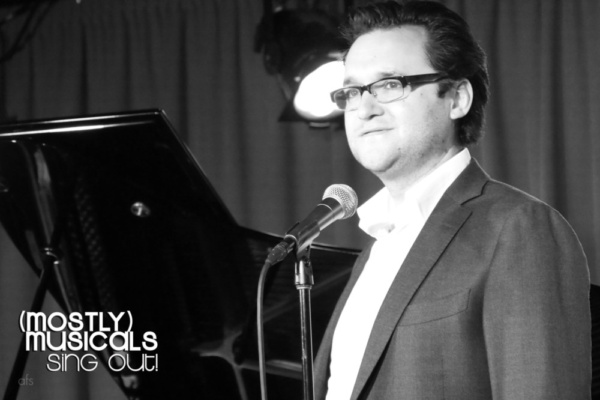 Stanton Kane Morales, accompanied by Gregory Nabours, makes his #mmLA debut with 'I Miss the Music' (photo: Amy Francis Schott)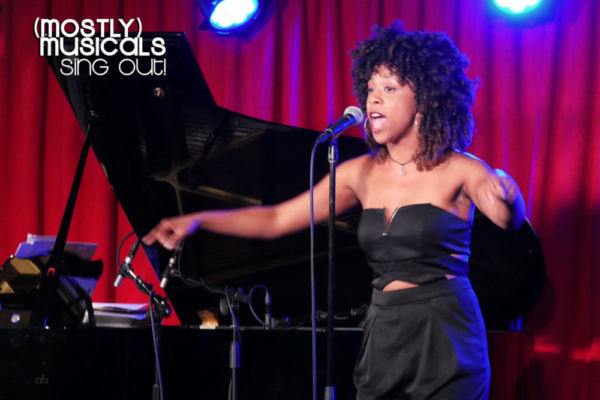 Domonique Paton gets old school with Irving Berlin's 'Let Me Sing' (photo: Amy Francis Schott)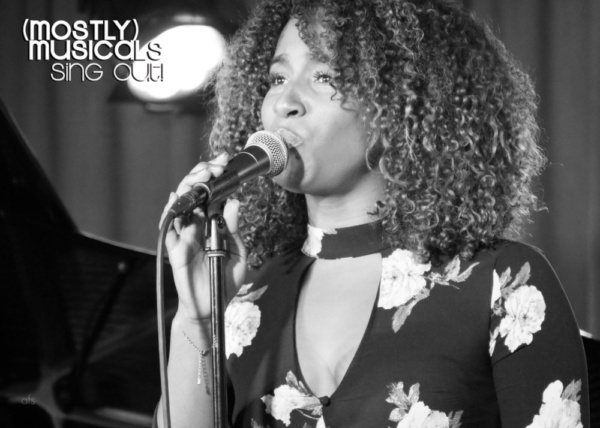 Tiana Okoye sings Cy Coleman's 'You There in the Back Row' (photo: Amy Francis Schott)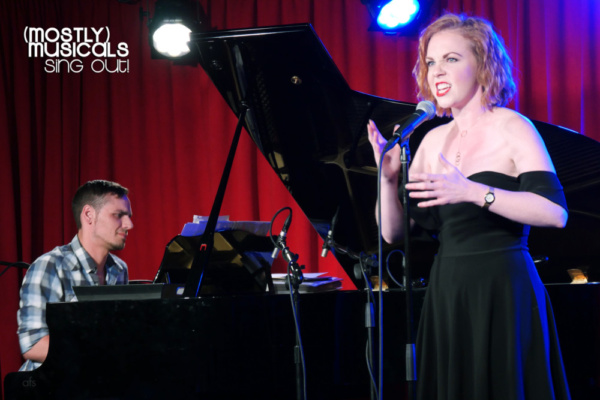 Kelley Dorney is dramatic in Adam Overett's hysterical 'A Singer Prepares' (photo: Amy Francis Schott)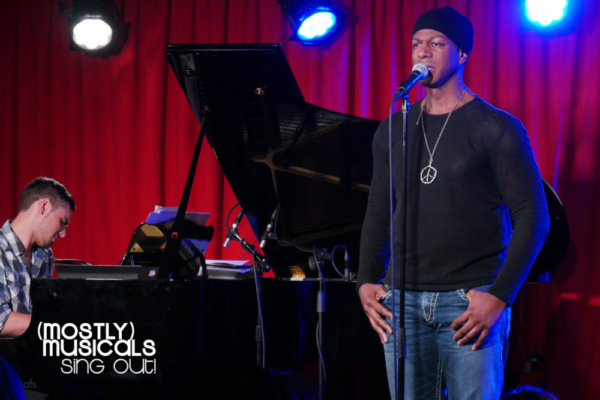 Neil Taffe, with Gregory Nabours on piano, sings Donny Hathaway's 'A Song for You' (photo: Amy Francis Schott)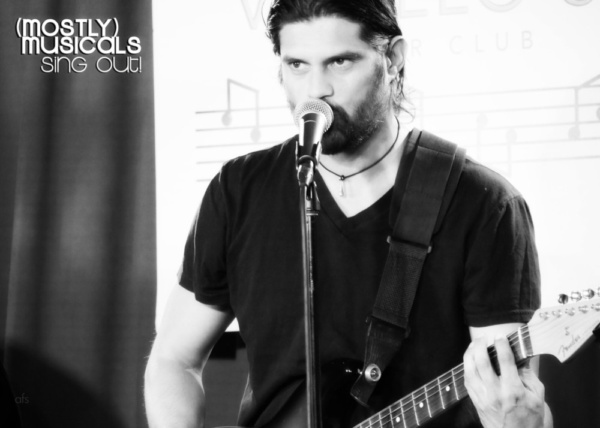 Juan Lozano makes his #mmLA debut with Aerosmith's 'Dream On' (also our 1st electric guitar!) (photo: Amy Francis Schott)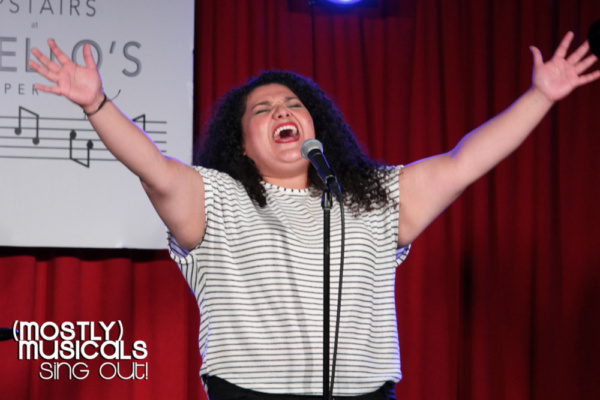 Sherry Mandujano sings 'Sing Happy' from FLORA THE RED MENACE (photo: Kristina Miller)
Randy Guiaya reminisces romantically with 'Song on the Sand' from LA CAGE AUX FOLLES (photo: Amy Francis Schott)
Matt Valle performs Sam Carner and Derek Gregor's 'Sing But Don't Tell' with Gregory Nabours (photo: Amy Francis Schott)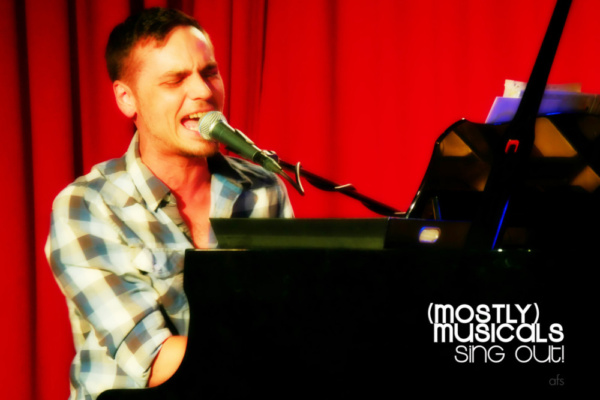 Gregory Nabours performs his own song 'I Ain't Stoppin' Till I Make Him Mine' from MARILYN! (written with Tegan Summer) (photo: Amy Francis Schott)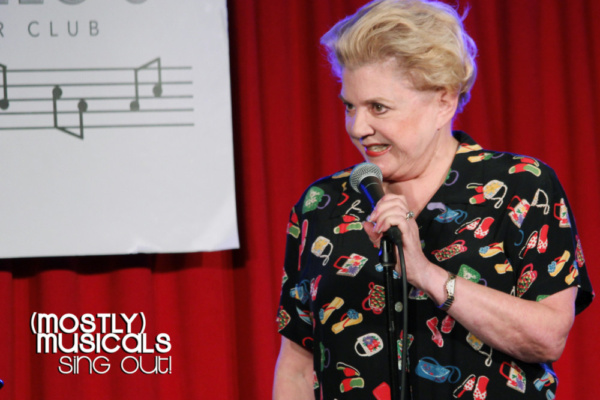 multi-award winner Sharon McNight sings 'Pearl's a Singer' from SMOKEY JOE'S CAFÉ (photo: Kristina Miller)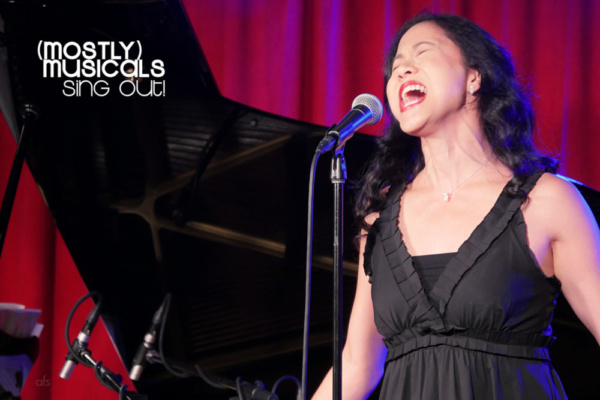 Deedee Magno Hall brings the audience together with her performance of 'One Voice' (photo: Amy Francis Schott)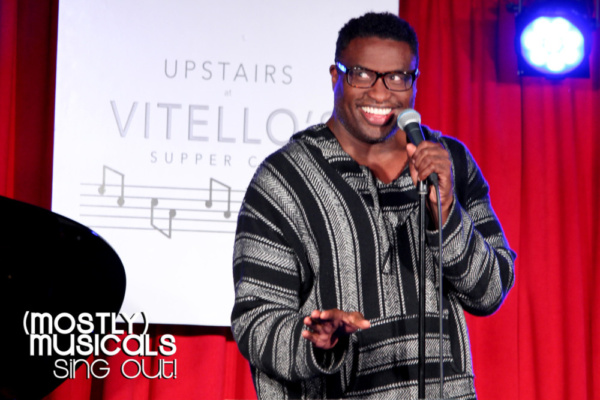 Michael-Leon Wooley closes the show with the Beatles' 'With a Little Help from My Friends' (photo: Kristina Miller)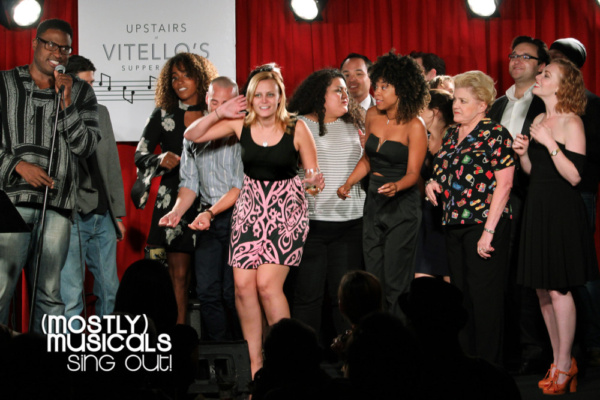 Michael-Leon Wooley (and friends) wrap up (mostly)musicals #25: SING OUT (photo: Kristina Miller)