Photo Flash: Teen Nihilism Erupts in L.A. Premiere of PUNK ROCK by Simon Stephens
What happens when kids have the world at their feet, and its weight on their shoulders? Odyssey Theatre Ensemble presents the Los Angeles premiere of Punk Rock, a ferociously funny, complex and unnerving play by Tony Award-winning playwright Simon Stephens (The Curious Incident of the Dog in the Night-Time) that peels back the layers of teen angst for a deeper look at what might make one of them snap. Lisa Jamesdirects for a March 25 opening at the Odyssey Theatre.
As seven teens at an English prep school tangle with the pressures of love, sex, bullying and college entrance exams, the confusion, disconnect and latent savagery simmering beneath the surface is revealed. They are intelligent, articulate and accomplished - the cream of the crop turning sour. "The play's pulsing, driving rhythm, like the music of the title, is what makes it so exciting" says James. "The characters are incredibly complex. Each one is hateful and cruel, but also loving and kind. Their hormones are raging, so they're out of control. It's a cacophony of emotion." Punk Rock's electrifying cast of young newcomers features Jacob B. Gibson, Zachary Grant, Nick Marini, Raven Scott,Kenney Selvey, Story Slaughter and Miranda Wynne. The creative team includes set designer
John Iacovelli
; lighting designer
Brian Gale
; sound designer Christopher Moscatiello; costume designer Halei Parker; fight choreographer
MATTHEW GLAVE
; and dialect coach Anne Burk. Sally Essex-Lopresti and
Ron Sossi
produce for
Odyssey Theatre Ensemble
. Based on Stephens' experiences as a teacher and inspired by the 1999 Columbine shooting, Punk Rock premiered at London's Royal Exchange in 2009, then transferred to the Lyric Hammersmith. The play opened off-Broadway in 2014 at the
Lucille Lortel
Theatre in an
MCC Theater
production that
Ben Brantley
of The New York Times called "tender, ferocious and frightening."
Simon Stephens
is an associate artist of the Lyric Hammersmith and
The
Royal Court Theatre
. His many other plays include Carmen Disruption; Heisenberg; Birdland; Blindsided; Three Kingdoms; Wastwater; Seawall; Pornography;Country Music; Christmas; Herons; A Thousand Stars Explode in the Sky (co-written with
Robert Holman
and
David Eldridge
); an adaptation of
Jon Fosse
's I Am the Wind; and Motortown. His version of A Doll's House for the Young Vic transferred to the West End and then New York. His new translation of The Threepenny Opera ran last fall at the National Theatre. His other plays for the NT include Port, Harper Regan and On the Shore of the Wide World, which received the Olivier Award for Best New Play. His stage adaptation of
Mark Haddon
's novel The Curious Incident of the Dog in the Night-Time received both the Olivier Award and the Tony Award for Best Play. Director
Lisa James
is a multi-award winner for her work on Heartstopper (LA Weekly Award), Palladium is Moving (Los Angeles Drama Critics Circle Award),
Lynn Siefert
's Little Egypt,
Wendy MacLeod
's The Water Children (LADCC and Garland Awards),
Justin Tanner
's Bitter Women (LADCC Award) and The Visible Horse (LADCC and Garland Awards). World premieres include
Beth Henley
's Tight Pants, Billy Aaronson's The News,
Justin Tanner
's Oklahomo! and Little Egypt-The Musical (music/lyrics by
Gregg
Lee Henry
) at both the Matrix Theater in L.A. and Acorn Theatre in NYC. She most recently directed the West Coast premiere of Smoke by
Kim Davies
at Rogue Machine and End Days at the Odyssey Theatre, and is currently developing the new musical That Was Then. Performances of Punk Rock take place March 25 through May 14 on Fridays and Saturdays at 8 p.m. and Sundays at2 p.m. Additional weeknight performances are scheduled on Wednesday, April 12; Thursday, April 27 and Wednesday,May 3, all at 8 p.m. Tickets are $34 on Saturdays and Sundays; $30 on Fridays; and $25 on Wednesdays and Thursdays, with discounted tickets available for students and members of SAG/AFTRA/AEA. There will be three "Tix for $10" performances on Friday, March 31; Friday, April 28; and Wednesday, May 3. Post-performance discussions are scheduled on Wednesday, April 12 and Friday, April 28. The third Friday of every month is wine night at the Odyssey: enjoy complimentary wine and snacks and mingle with the cast after the show. The Odyssey Theatre is located at 2055 S. Sepulveda Blvd., West Los Angeles, 90025. For reservations and information, call (310) 477-2055 or go to
OdysseyTheatre.com
. Recommended for mature audiences: graphic language and violence.
Photo Credit: Enci Box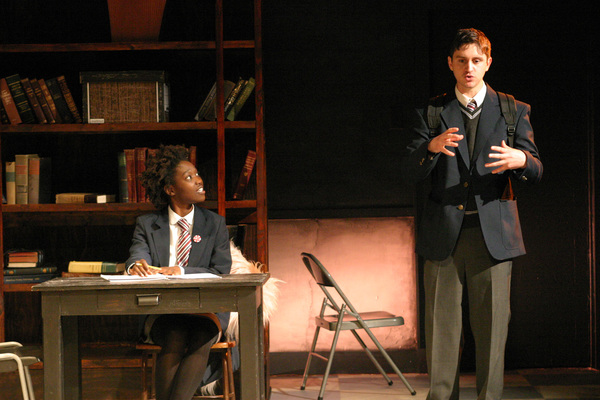 Raven Scott and Zachary Grant
Zachary Grant and Raven Scott
Jacob B.Gibson and Miranda Wynne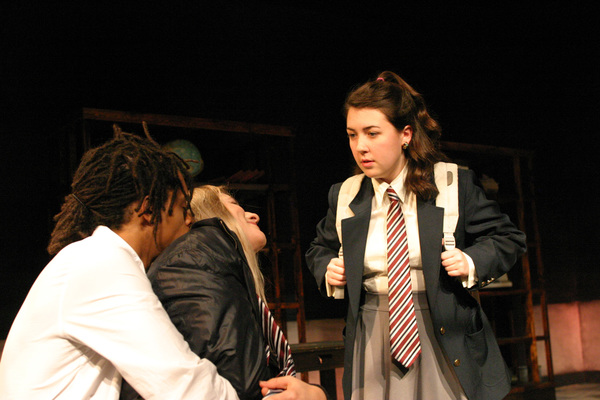 Jacob B.Gibson, Miranda Wynne, Story Slaughter
Zachary Grant, Nick Marini, Raven Scott
Miranda Wynne and Jacob B, Gibson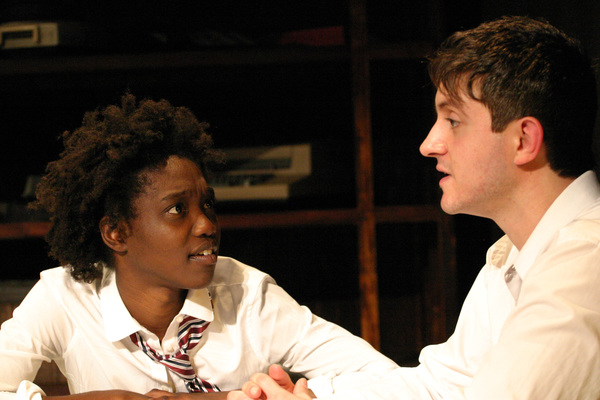 Raven Scott and Zachary Grant
Miranda Wynne, Jacob B. Gibson, Story Slaughter and Kenney Selvey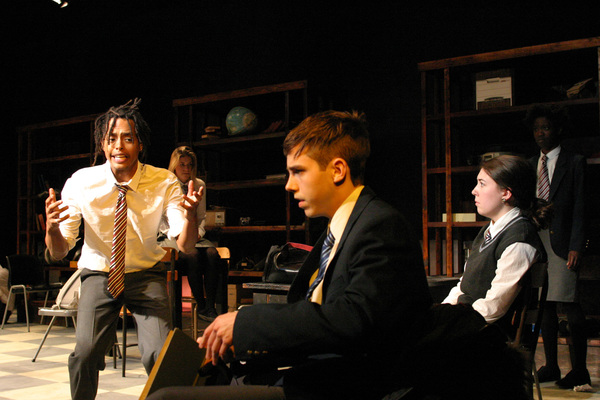 Jacob B. Gibson, Miranda Wynne, Kenney Selvey, Story Slaughter, Raven Scott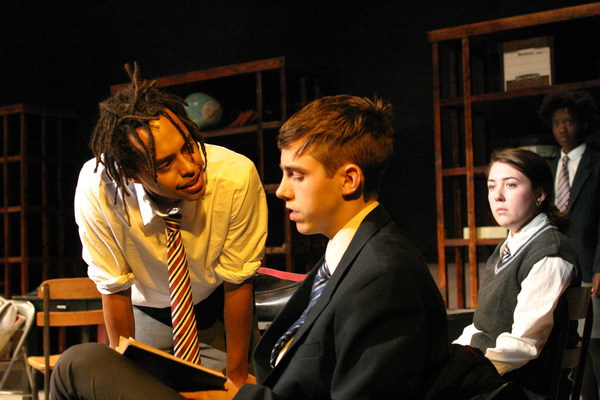 acob B. Gibson, Kenney Selvey, Story Slaughter and Raven Scott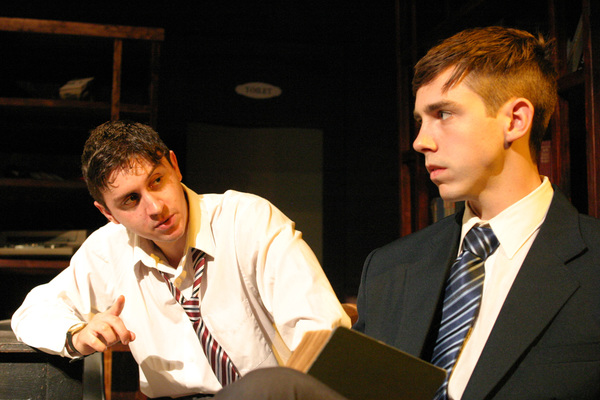 Zachary Grant and Kenney Selvey
Kenney Selvey (back to camera), Miranda Wynne (obscured), Story Slaughter, Nick Marini, Jacob B. Gibson, Raven Scott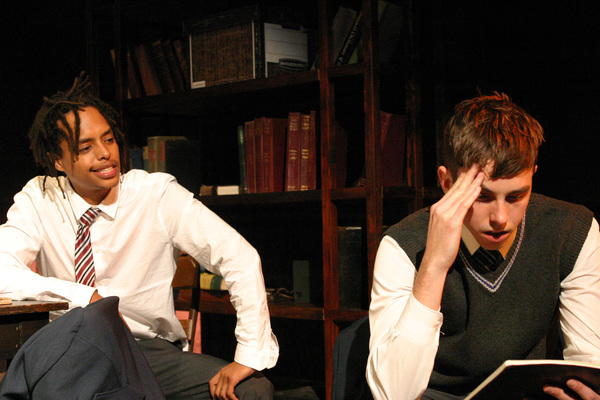 Jacob B. Gibson and Kenney Selvey
Miranda Wynne, Jacob B. Gibson, Kenney Selvey and Nick Marini
Story Slaughter, Jacob B. Gibson Kenney Slevey and Miranda Wynne
Kenney Selvey and Miranda Wynne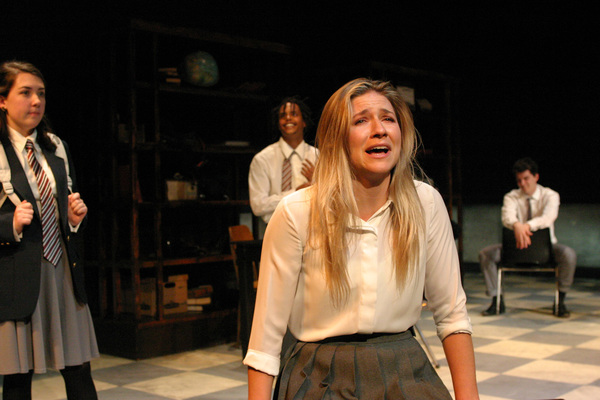 Story Slaughter, Jacob B. Gibson, Miranda Wynne (foreground), Nick Marini