Photo Flash: THE ADDAMS FAMILY's Opening Night at Pantages Theatre!
The Addams Family, a new musical based on the bizarre and beloved family of characters created by legendary cartoonist Charles Addams, is currently celebrating its L.A. Premiere at the Pantages Theatre in Hollywood now through June 17. The show celebrated its opening night June 5. See below for photos from the red carpet and opening night party!
Celebrities in attendance included Jim Belushi, Lindsay Bushman, Darcy Rose Byrnes, Kevin Chamberlin, Ken Davitian, Alison Lane, Ruta Lee, Kate Linder, Peyton List, Masiela Lusha, Benito Martinez, Sofia Milos, Renee Olstead, Jai Rodriguez, Rex Smith, Josh Sussman, Iqbal Theba, Charlene Tilton, Bruce Vilanch, Burt Ward and Amy Yasbeck.
The Addams Family
features an original story and it's every father's nightmare. Wednesday Addams, the ultimate princess of darkness, has grown up and fallen in love with a sweet, smart young man from a respectable family, a man her parents have never met. And if that weren't upsetting enough, she confides in her father and begs him not to tell her mother. Now, Gomez Addams must do something he's never done before - keep a secret from his beloved wife, Morticia. Everything will change for the whole family on the fateful night they host a dinner for Wednesday's "normal" boyfriend and his parents. In a prolific career spanning six decades,
Charles Addams
created several thousand cartoons, sketches and drawings, many of which were published in The New Yorker. But it was his creation of characters that came to be known as
The Addams Family
that brought Addams his greatest acclaim. With a unique style that combined the twisted, macabre and just plain weird with charm, wit and enchantment, Addams' drawings have entertained millions worldwide and served as the inspiration for multiple television series and motion pictures.
Douglas Sills, a Tony Award nominee for The Scarlet Pimpernel, and Sara Gettelfinger, last seen on Broadway in A Free Man of Color and Dirty Rotten Scoundrels, star as Gomez and Morticia Addams. Also featured in The Addams Family are Tony Award nominee Martin Vidnovic as Mal Beineke, Gaelen Gilliland as Alice Beineke, Blake Hammond as Uncle Fester, Pippa Pearthree as Grandma, Tom Corbeil as Lurch, Patrick D. Kennedy as Pugsley, Brian Justin Crum as Lucas Beineke and Cortney Wolfson as Wednesday.
Rounding out the company are
Ted Ely
,
Karla Garcia
,
Steve Geary
,
Victoria Huston-Elem
, Patrick
Oliver Jones
,
Lizzie Klemperer
,
Alexandra Matteo
,
Pilar Millhollen
,
Christy Morton
,
Brad Nacht
,
Jonathan Ritter
,
Roland Rusinek
,
Geo Seery
,
Samantha Shafer
and Ethan Wexler.
The Addams Family
features a book by
Marshall Brickman
and
Rick Elice
, and music and lyrics by
Andrew Lippa
. The production is directed and designed (sets and costumes) by
Phelim McDermott
and
Julian Crouch
with production supervision by
Jerry Zaks
and choreography by
Sergio Trujillo
.The production features lighting design by
Natasha Katz
, sound design by
ACME Sound Partners
and puppetry by
Basil Twist
. The production also features music supervision by
Mary-Mitchell Campbell
, music direction by
Valerie Gebert
, orchestrations by
Larry Hochman
, dance arrangements by
August Eriksmoen
, hair design by
Tom Watson
, make-up design by
Angelina A
vallone and special effects design by
Greg Meeh
.
For tickets and more information visit www.BroadwayLA.org.
Photo credit: Courtesy of Broadway/L.A.


Allison Lane

Amy Yasbeck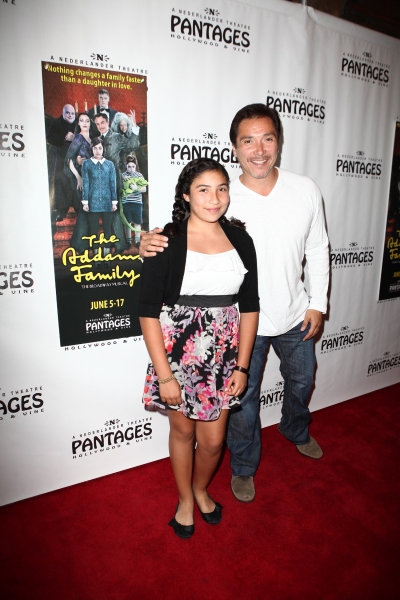 Benito Martinez and daughter

Bruce Vilanch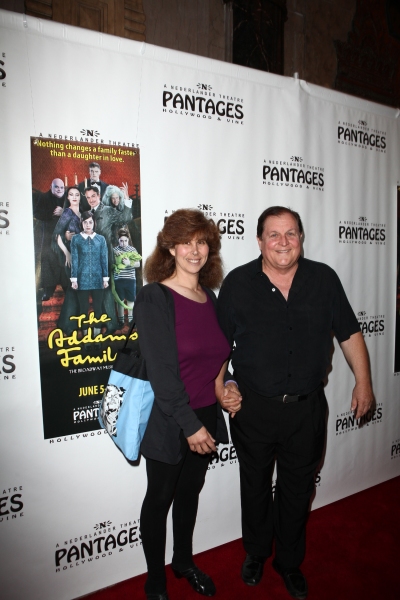 Burt Ward and wife Tracy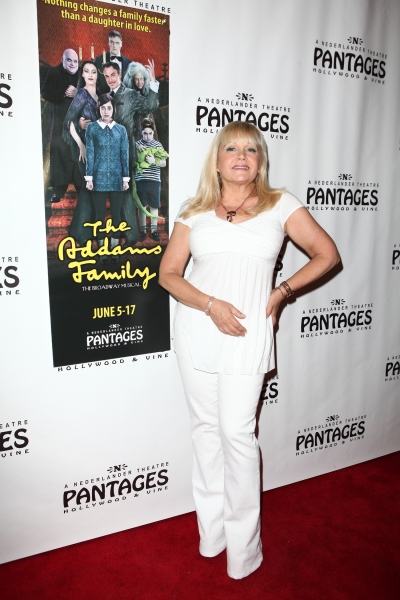 Charlene Tilton

Darcy Rose Byrnes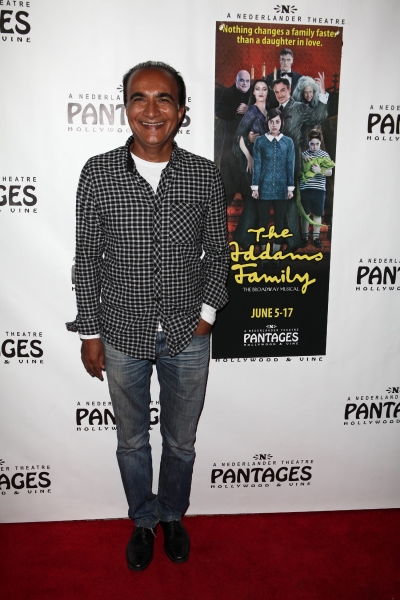 Iqbal Theba

Jai Rodriguez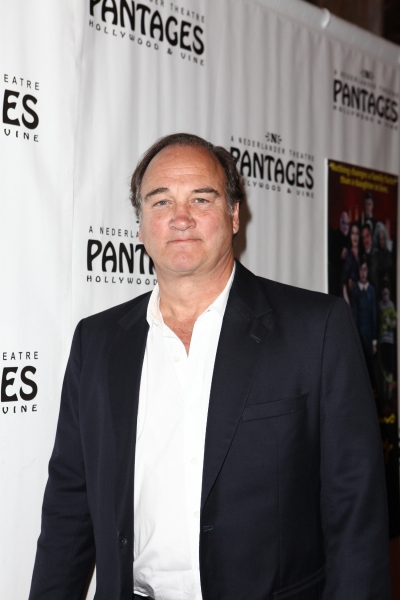 James Belushi

Josh Sussman

Kate Linder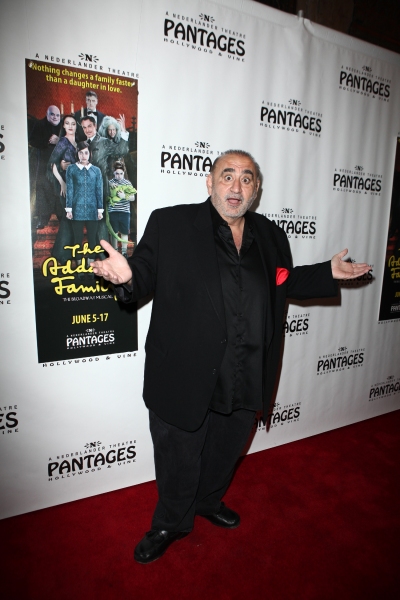 Ken Davitian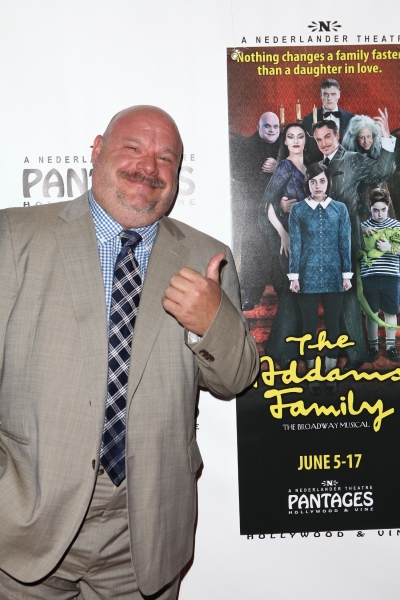 Kevin Chamberlin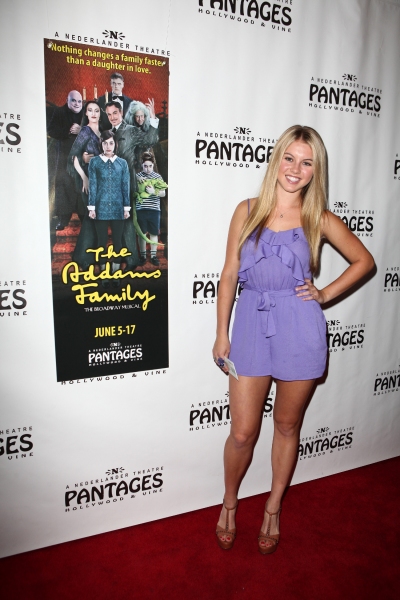 Lindsay Bushman

Masiela Lusha

Peyton List

Renee Olstead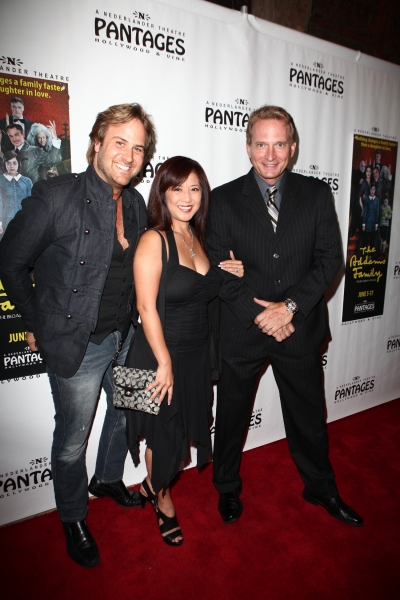 Rex Smith with wife Tracy Lin and Jimmy Mulligan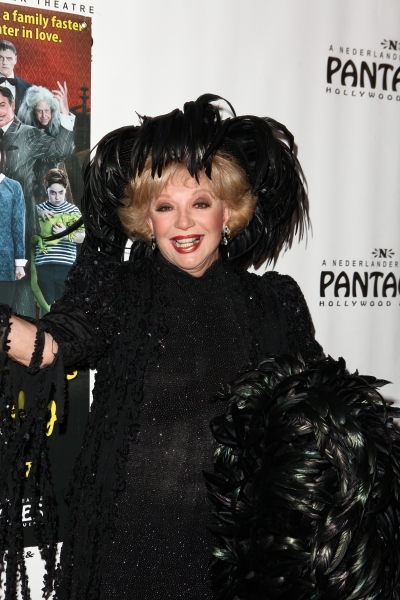 Ruta Lee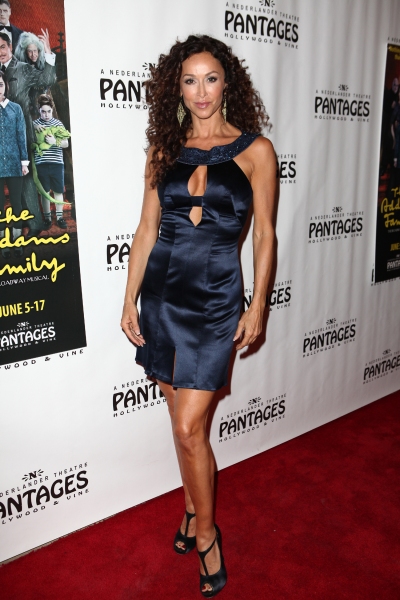 Sofia Milos

Wendy Braun and Josh Cox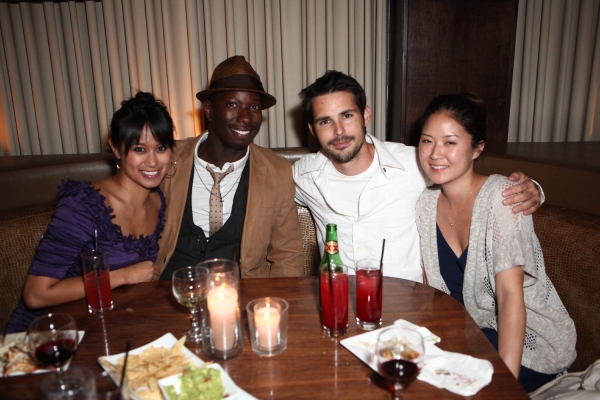 The Addams Family's Karla Puno Garcia, Jonathan McGill and Friends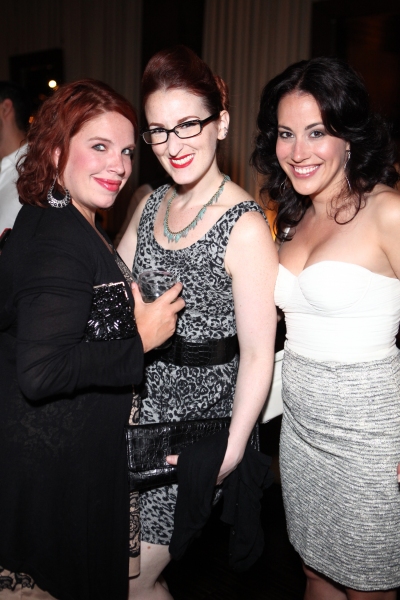 The Addams Family's Kate Pazakis, Victoria Huston-Elem, Samantha Shafer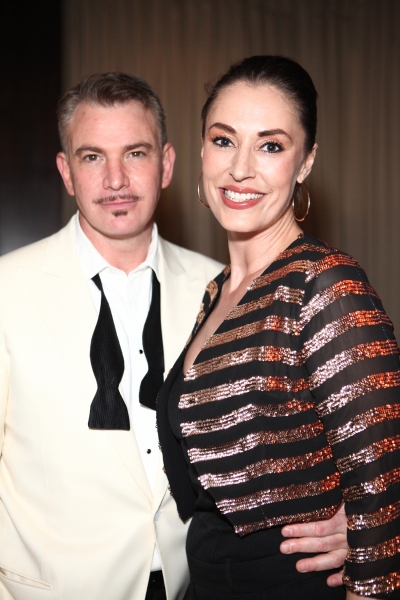 The Addams Family's Douglas Sills and Sara Gettelfinger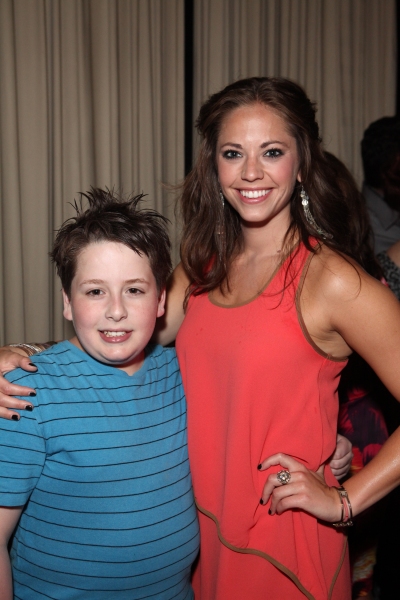 The Addams Family's Patrick D. Kennedy and Cortney Wolfson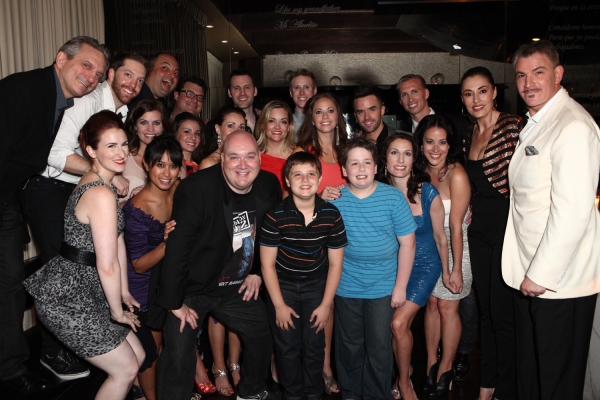 The Company of The Addams Family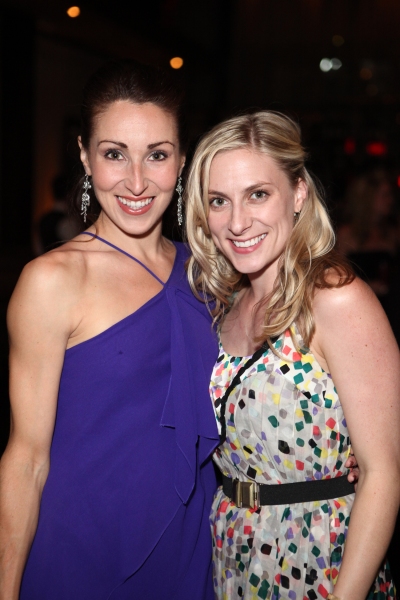 The Addams Family's Pilar Millhollen and Hartleigh Buwick

Original Broadway Cast Member Kevin Chamberlin and The Addams Family's Blake Hammond