Photos: Melissa Manchester at The Pantages
The Actors Fund's Musical Mondays in the lobby of The Pantages Theatre continued on Monday night with a performance by recording legend Melissa Manchester. Manchester offered a varied set including her hits "Come in From the Rain," "Midnight Blue," "Whenever I call you friend" and "Don't Cry Out Loud" with selections from her newest album, "When I Look Down That Road" as well as some Broadway tunes, some oldies like "Be My Baby" and "Son of a Preacher Man" and a rendition of "There's a Boat That's Leaving Soon for New York."
Backups were done by Susan Holder and by Stephan Oberhoff who also provided percussion, guitar and keyboard backup. Manchester left the piano between songs and shared insights into the songs and the writing of songs as well as from her life.
Photos by Bill Dow Photography

Claudia Cagan (Melissa's Sister) and Anna Maria Alberghetti with Melissa Manchester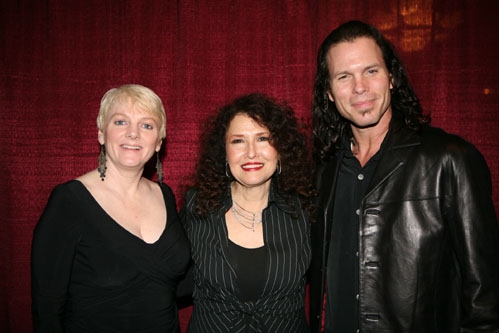 Alison Arngrim, Melissa Manchester and Sean McNabb

Producers John Bowab and Martin Wiviott with Melissa Manchester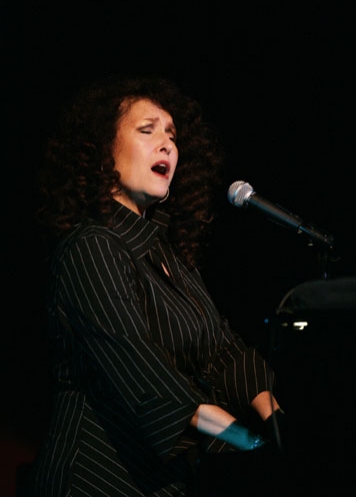 Melissa Manchester sings "Whenever I Call You Friend"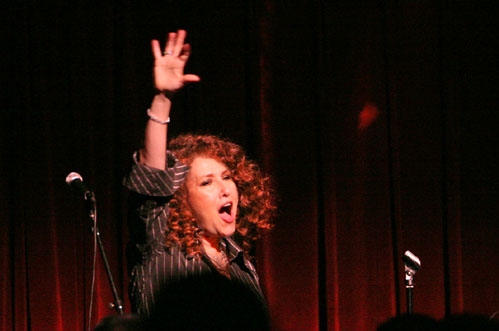 Melissa Manchester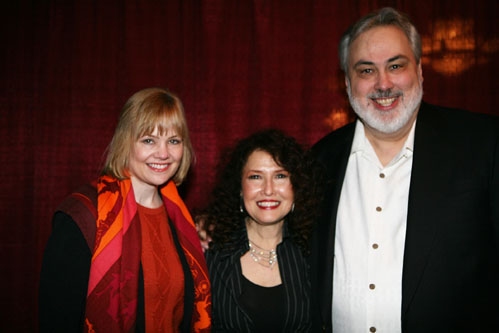 Ann Dickey and Gene Dickey with Melissa Manchester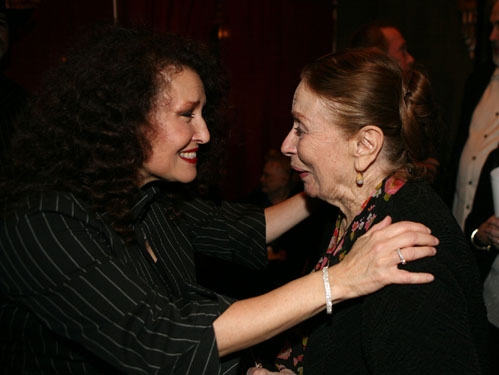 Melissa Manchester and Patricia Morrison

Melissa Manchester with Stephen Oberhoff and Susan Holder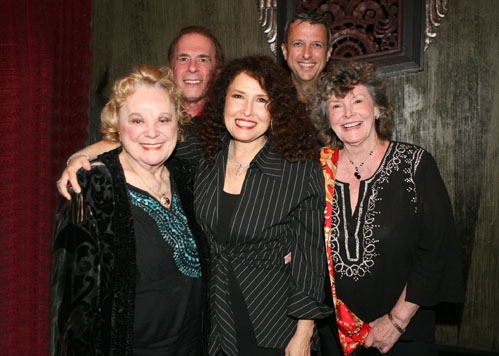 Smithsonian honoree/inductee Rose Marie and Melissa Manchester with the Actors Fund representatives David Michaels (Director of Special Events), Keith McNutt (WR Director) and Jomarie Ward (National Trustee and Chairman of Western Council)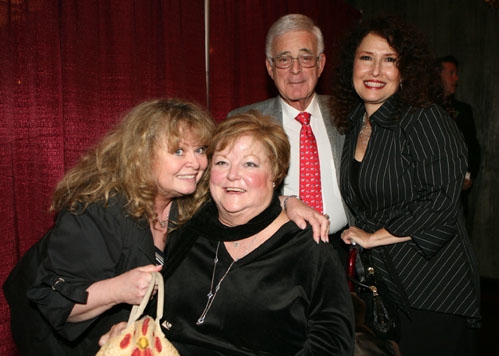 Sally Struthers, Alana Jackson and radio host Michael Jackson with Melissa Manchester

Mary Jo Catlett and Melissa Manchester

"Baby"? Rose Marie and Alison Arngrim