Photo Flash: MARY POPPINS Celebrates Opening Night at La Mirada Theatre
Disney's and Cameron Mackintosh's MARY POPPINS, a musical based on the stories of P.L. Travers and the Walt Disney film, with original music & lyrics by Richard M. Sherman and Robert B. Sherman and book by Julian Fellowes, featuring new songs and additional music & lyrics by George Stiles and Anthony Drewe, just opened at La Mirada Theatre and runs through June 21, 2015. Scroll down for photos from the musical's opening night festivities!
Mary Poppins includes a core filled with timeless classics such as "Feed the Birds", "Jolly Holiday", "Step in Time" and the Academy Award-winning "Chim-Chim Cher-ee". The jack-of-all trades, Bert, introduces us to England in 1910 and the troubled Banks family. Young Jane and Michael have sent many a nanny packing before Mary Poppins arrives on their doorstep. Using a combination of magic and common sense, she must teach the family how to value each other again. Mary Poppins delighted Broadway audiences for over 2,500 performances and received nominations for nine Olivier and seven Tony Awards including Best Musical.
Glenn Casale directs a cast featuring Nick Adorno, Kim Arnett, Kat Borrelli, Brandi Burkhardt, Brandon Burks, Kevin Patrick Doherty, Michael Dotson, Jake DuPree, Helen Geller, Mary Gutzi, Devon Hadsell, Martin Kildare, Natalie MacDonald, Dino Nicandros, Rachel Pfeifer Green, Joël René, Brian Steven Shaw, Noa Solorio, Momoko Sugai, Christine Tucker, Leigh Wakeford, Shannon Warne, Logan J Watts, John B Williford, and Time Winters.
The production team includes: Musical direction by Dennis Castellano, choreography by Dan Mojica, flying sequences by Paul Rubin, scenic design by J. Branson, costume design by Janet Swenson, lighting design by Jared A. Sayeg, sound design by Josh Bessom, projection design by Jonathan Infante, property design by Terry Hanrahan, casting director Julia Flores, production stage manager Jill Gold, and assistant stage manager Jess Manning.
Tickets: $20 - $70. Discounts for Groups, Seniors, Students are available. To purchase you may call the Box Office at 562.944.9801 or order online. Performances: May 29 - June 21, 2015, playing Wed.- Thurs. at 7:30pm; Fridays at 8pm; Saturdays at 2pm & 8pm; Sundays at 2pm.
Photo Credit: Garrett Davis/Capture Imaging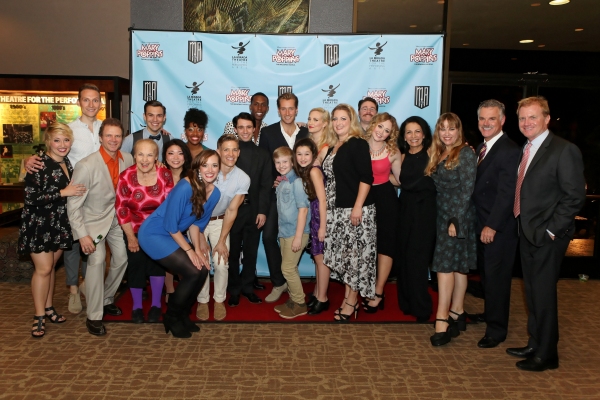 The cast and crew of MARY POPPINS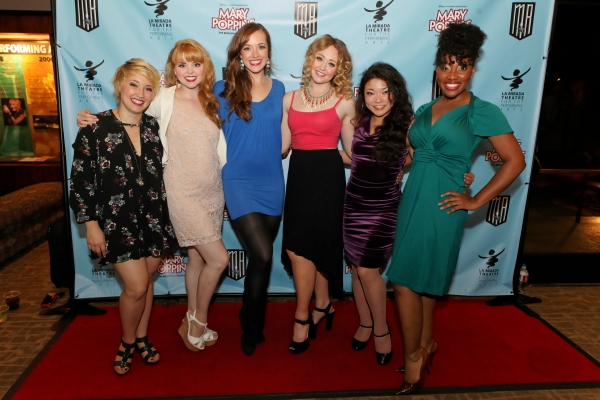 Actresses Kat Borrelli, Natalie MacDonald, Christine Tucker, Devon Hadsell, Momoko Sugai, and Joel Rene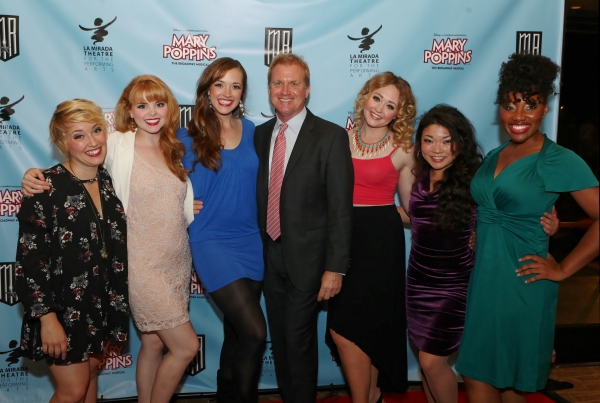 Actresses Kat Borrelli, Natalie MacDonald, Christine Tucker, Executive Producer Tom McCoy and actresses Devon Hadsell, Momoko Sugai, and Joel Rene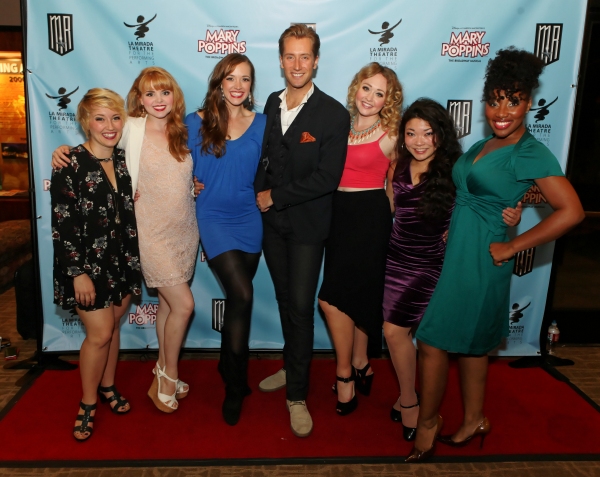 Actors Kat Borrelli, Natalie MacDonald, Christine Tucker, Leigh Wakeford, Devon Hadsell, Momoko Sugai, and Joel Rene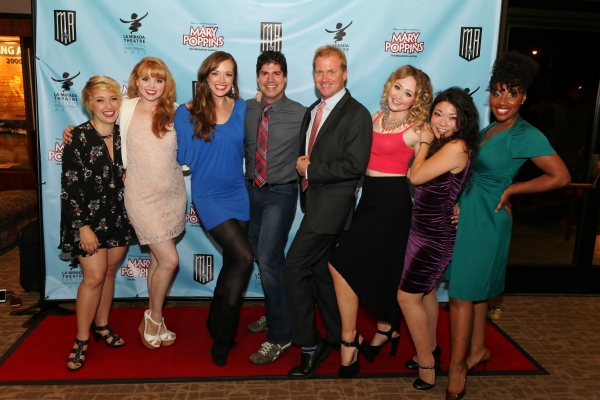 Actresses Kat Borrelli, Natalie MacDonald, Christine Tucker, choreographer Paul Rubin, Executive Producer Tom McCoy and actresses Devon Hadsell, Momoko Sugai, and Joel Rene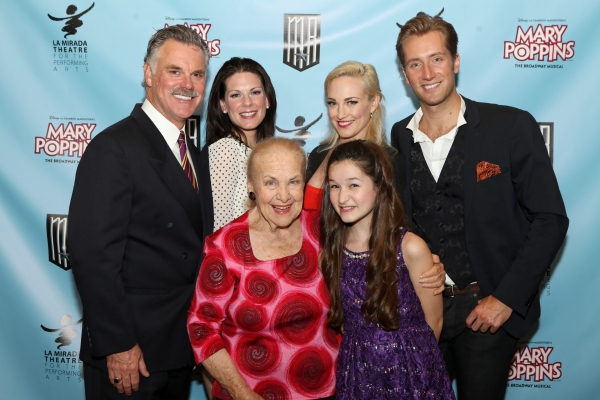 Actor Martin Kildare, Shannon Warne, Helen Geller, Noa Solorio, Brandi Burkhardt and Leigh Wakeford

Actors Martin Kildare, Shannon Warne, Brandi Burkhardt and Leigh Wakeford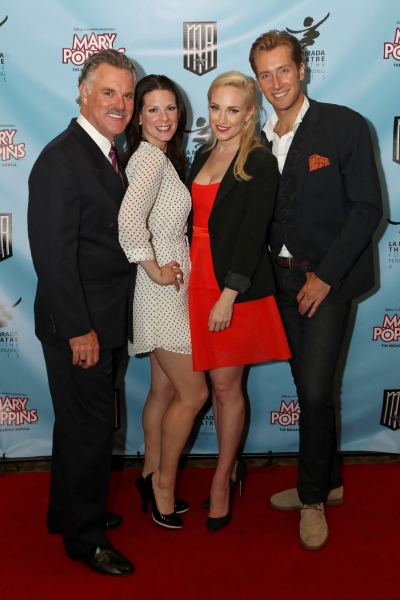 Actors Martin Kildare, Shannon Warne, Brandi Burkhardt and Leigh Wakeford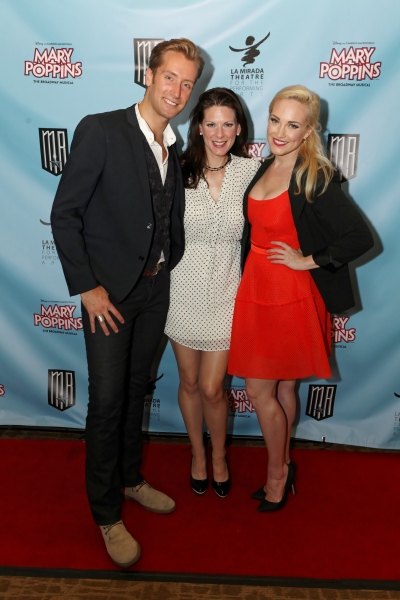 Actors Leigh Wakeford, Shannon Warne, and Brandi Burkhardt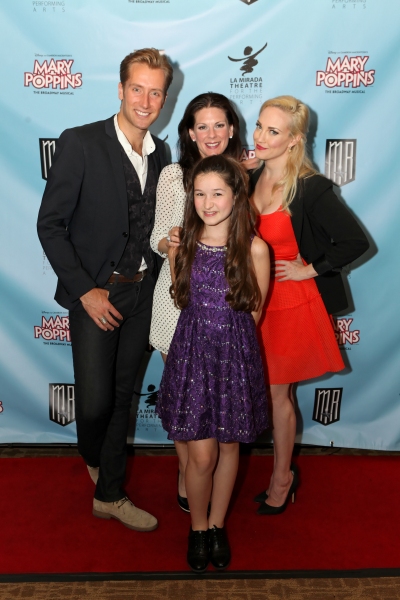 Actors Leigh Wakeford, Shannon Warne, Noa Solorio and Brandi Burkhardt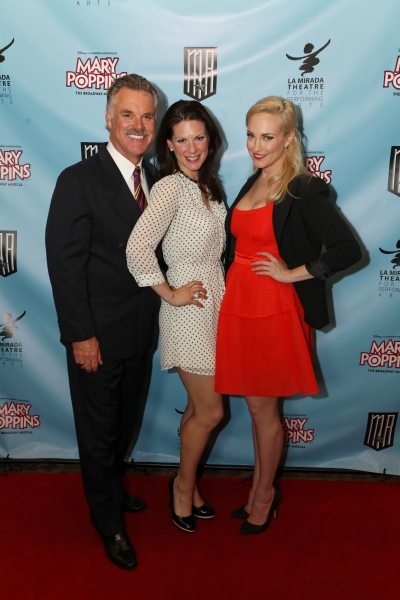 Actors Martin Kildare, Helen Geller, Shannon Warne, and Brandi Burkhardt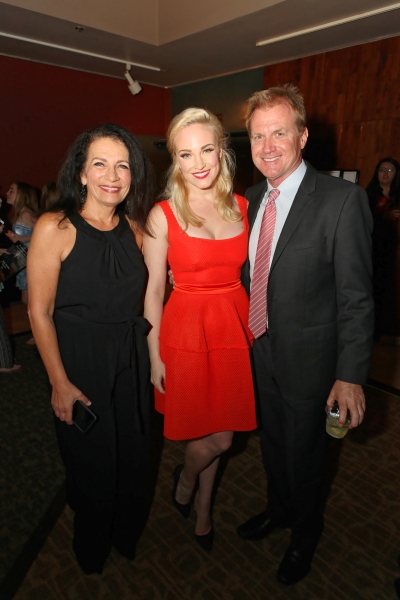 Actress Mary Gutzi, actress Brandi Burkhardt, and Executive Producer Tom McCoy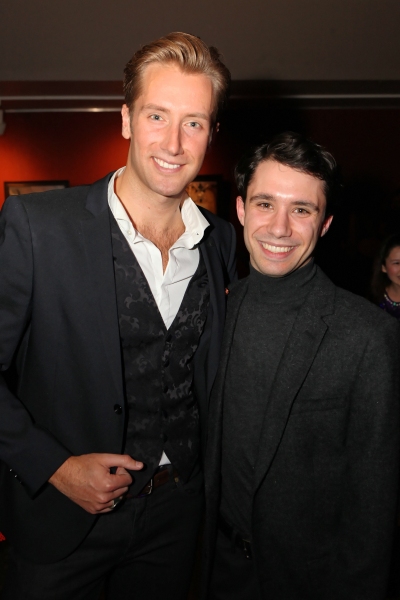 Actors Leigh Wakeford and Dino Nicandros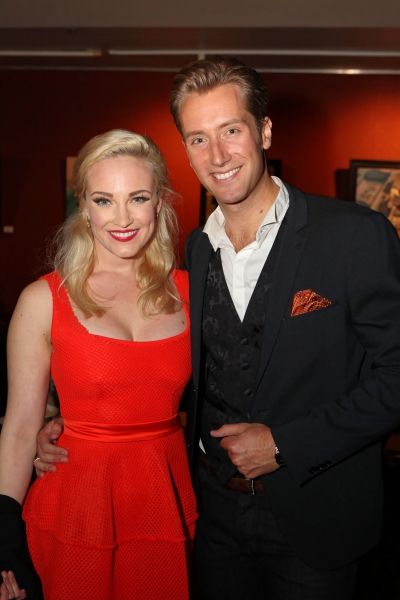 Actors Brandi Burkhardt and Leigh Wakeford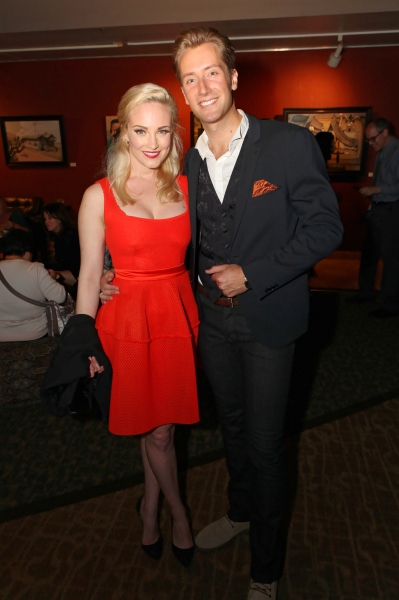 Actors Brandi Burkhardt and Leigh Wakeford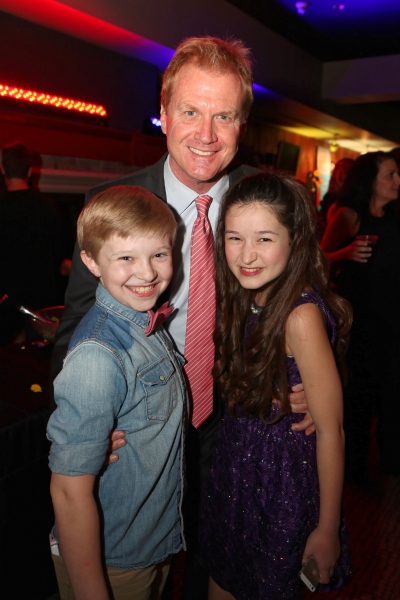 Actor Logan Watts, Executive Producer Tom McCoy, and actress Noa Solorio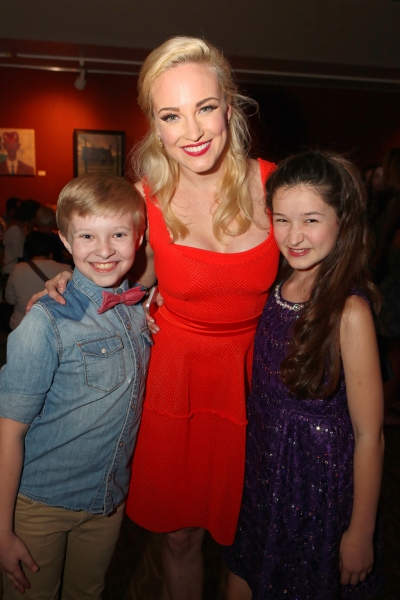 Actors Logan Watts, Brandi Burkhardt, and actress Noa Solorio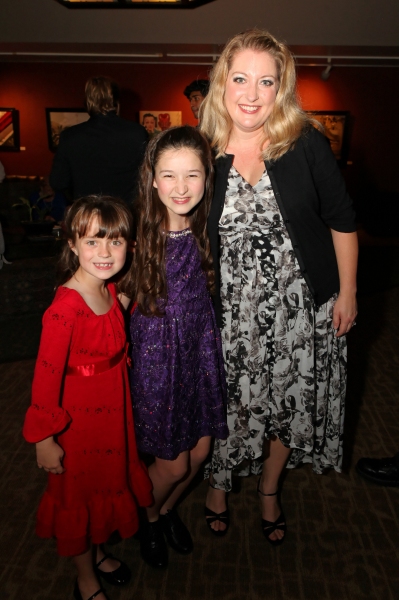 Madeline Green, actress Noa Solorio, and actress Rachel Pfeifer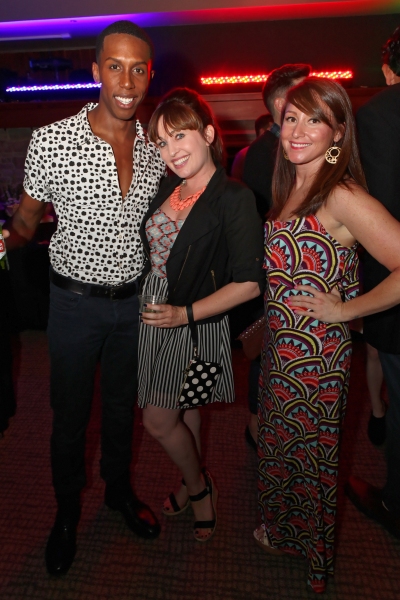 Actor Brandon Burks, Melinda Koen, and Danielle Fewings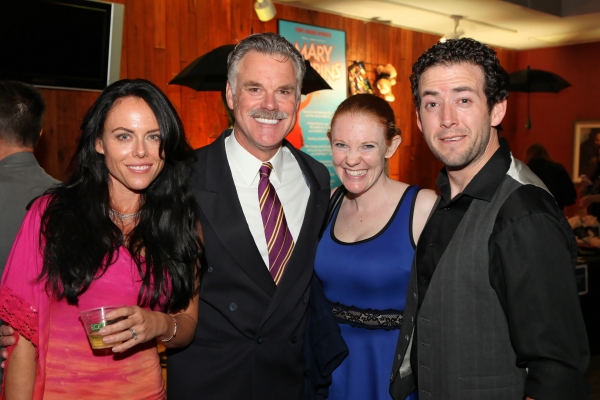 Mary Kildare, actor Martin Kildare, Stephanie Draude, and Louis Pardo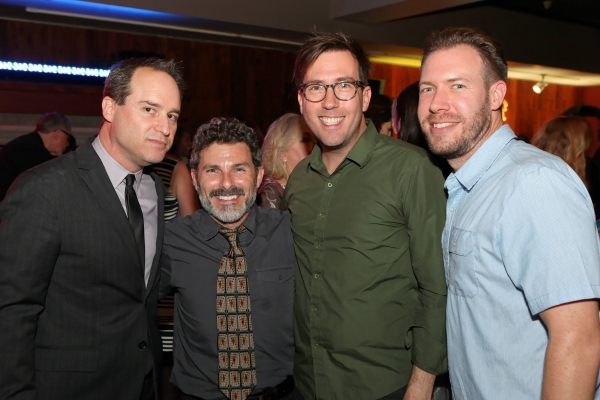 Brian Kite, Producing Artistic Director La Mirada Theatre for the Performing Arts, Nick DeGruccio, Steven Young, and Stephen Gifford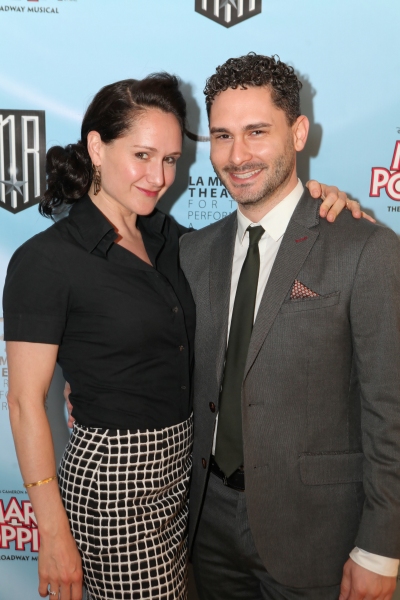 Jean Michelle Sayeg and lighting designer Jared Sayeg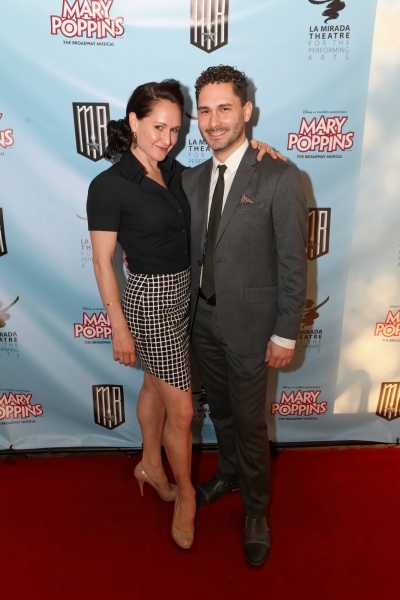 Jean Michelle Sayeg and lighting designer Jared Sayeg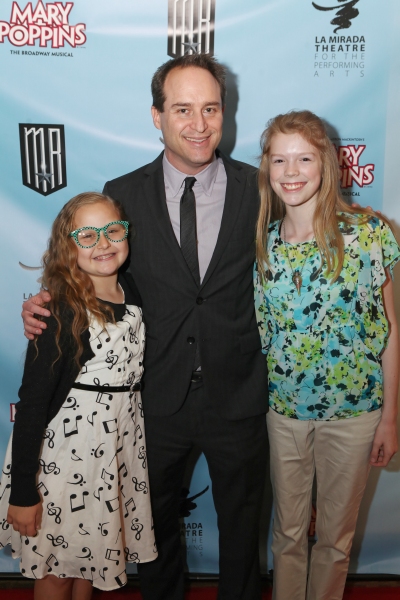 Brooklyn Vizcarra, Brian Kite, Producing Artistic Director La Mirada Theatre for the Performing Arts and Jenna McConnell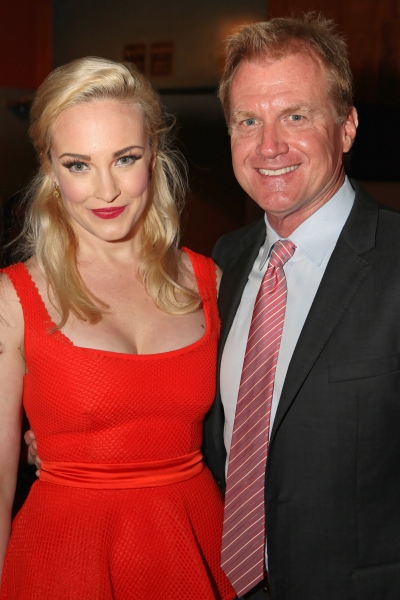 Actress Brandi Burkhardt, and Executive Producer Tom McCoy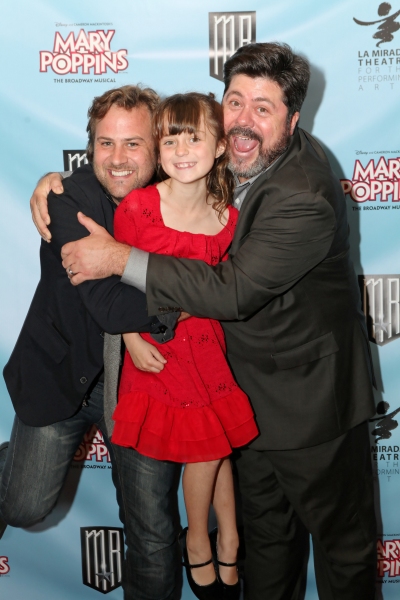 Actors James C. Mulligan, Madeline Green, and Jason Wesley Green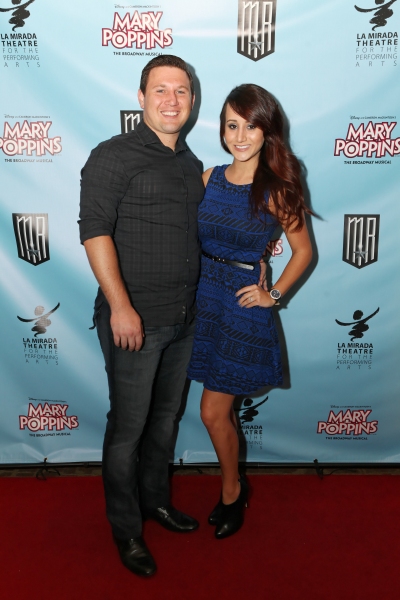 Andrew Sarega and Susan Sarega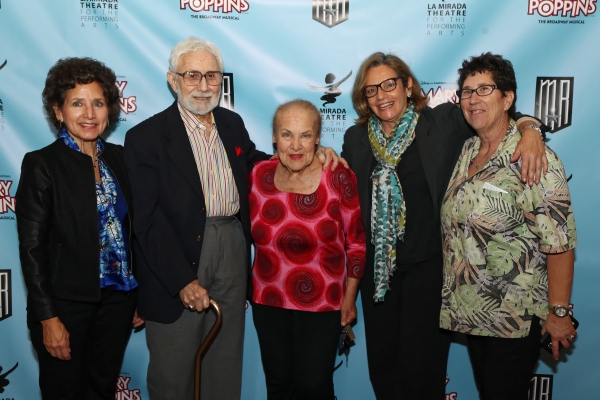 Wendy Herzog, Orrin Howard, actress Helen Geller, Gail Eichenthar, and Myra Howard

Actress Noa Solorio, actress Helen Geller, and actor Logan Watts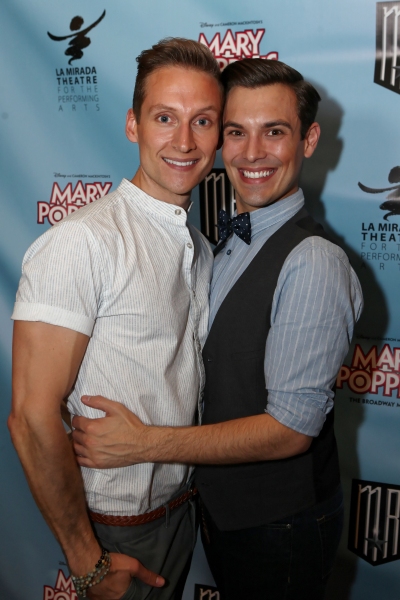 Actors Brian Steven Shaw and Nick Adorno

Actors Joel Rene, Leigh Wakeford, and Brandi Burkhardt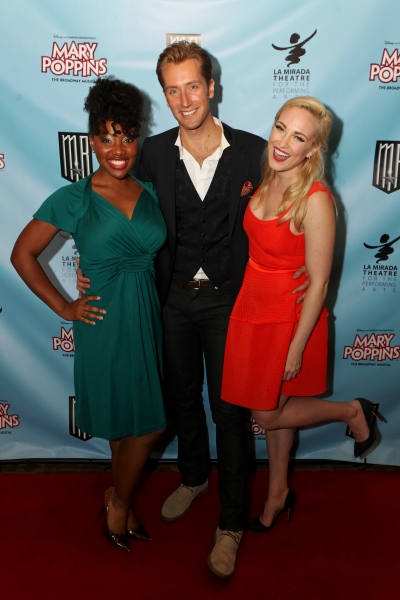 Actors Joel Rene, Leigh Wakeford, and Brandi Burkhardt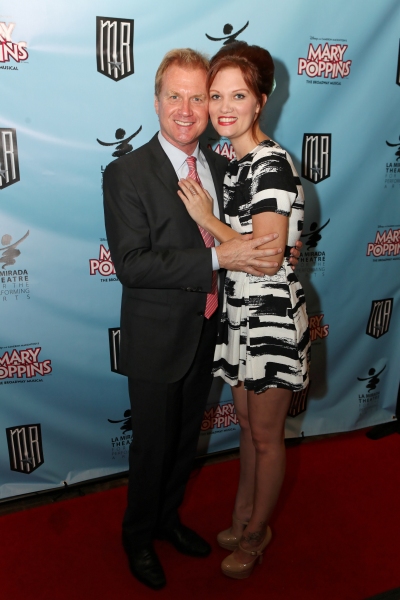 Executive Producer Tom McCoy and Katie McCoy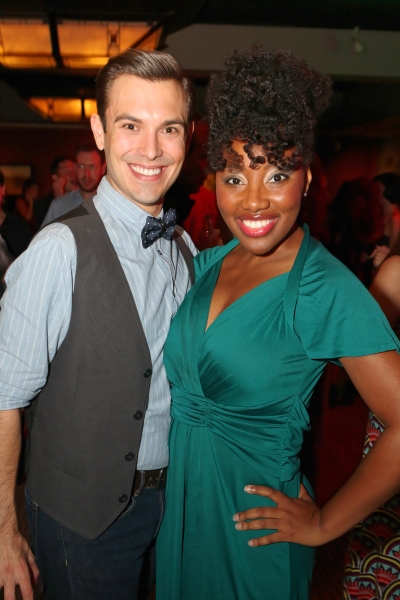 Actors Nick Adorno and Joel Rene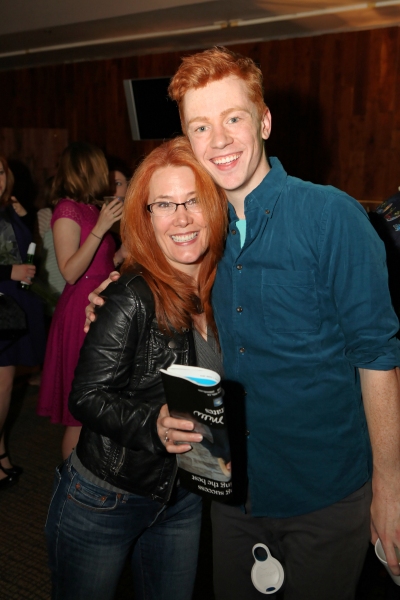 Misty Cotton and actor Kevin Patrick Doherty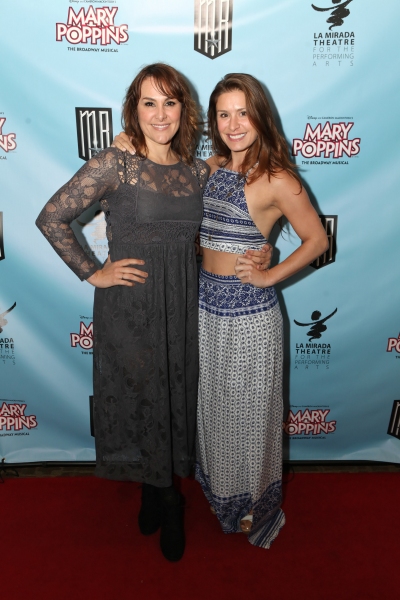 Robin DeLano and actress Cassandra Murphy

Andy Tyler and Cricket Tyler

Pavel Tabutov and Jasmine Ejan