Photo Flash: Inside Opening Night of THE CURIOUS INCIDENT OF THE DOG IN THE NIGHT-TIME
Presented by Center Theatre Group, The National Theatre production of "The Curious Incident of the Dog in the Night-Time" opened at the Ahmanson Theatre on August 3.
The Tony Award-winning new play by Simon Stephens is adapted from Mark Haddon's best-selling novel and directed by Tony winner Marianne Elliott ("War Horse"). Performances will continue through September 10, 2017.
The "Curious Incident..." cast includes Juilliard graduate Adam Langdon as Christopher, Gene Gillette ("War Horse") as Ed, FeliciTy Jones Latta ("Metamorphoses") as Judy, Maria Elena Ramirez ("Fish in the Dark") as Siobhan and Amelia White ("The Heiress") as Mrs. Alexander. The ensemble includes Brian Robert Burns ("War Horse"), Francesca Choy-Kee ("Disgraced"), Josephine Hall ("Les Liaisons Dangereuses"), John Hemphill ("School of Rock"), Robyn Kerr ("Dark Vanilla Jungle"), Kathy McCafferty ("Dada Woof Papa Hot"), Tim McKiernan ("War Horse"), J. Paul Nicholas ("Blood and Gifts"), Geoffrey Wade("Translations") and Tim Wright ("Curious Incident"/Broadway). Benjamin Wheelwright("Curious Incident"/Broadway) will play Christopher at certain performances.
The production is designed by Tony Award winner Bunny Christie and Tony Award-winning video designer Finn Ross, with lighting by Tony Award winner Paule Constable, choreography by Scott Graham and Olivier Award winner Steven Hoggett for Frantic Assembly, music by Adrian Sutton, sound by Ian Dickinson for Autograph, and hair and wig design by David BrIan Brown. Casting is by Daniel Swee, CSA and Cindy Tolan, CSA.
Tickets for "The Curious Incident of the Dog in the Night-Time" are available by calling (213) 972-4400, online at www.CenterTheatreGroup.org or by visiting the Center Theatre Group Box Office located at the Ahmanson Theatre. Tickets range from $25 - $130 (ticket prices are subject to change). The Ahmanson Theatre is located at The Music Center, 135 N. Grand Avenue in Downtown Los Angeles, 90012.
Photo Credit: Ryan Miller/Capture Imaging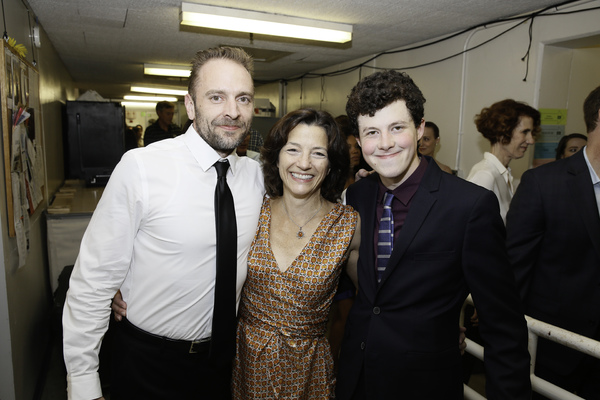 From left, cast members Gene Gillette, FeliciTy Jones Latta and Adam Langdon pose back stage after the opening night performance of "The Curious Incident of the Dog in the Night-Time" at Center Theatre Group/Ahmanson Theatre on Thursday, August 3, 2017, in Los Angeles, California. (Photo by Ryan Miller/Capture Imaging)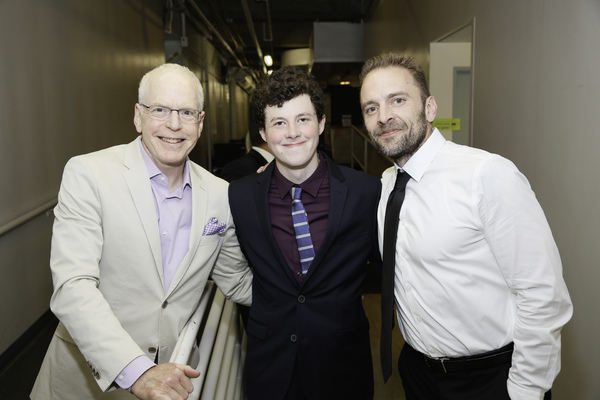 From left, Center Theatre Group Producing Director Douglas C. Baker and cast members Adam Langdon and Gene Gillette pose back stage after the opening night performance of "The Curious Incident of the Dog in the Night-Time" at Center Theatre Group/Ahmanson Theatre on Thursday, August 3, 2017, in Los Angeles, California. (Photo by Ryan Miller/Capture Imaging)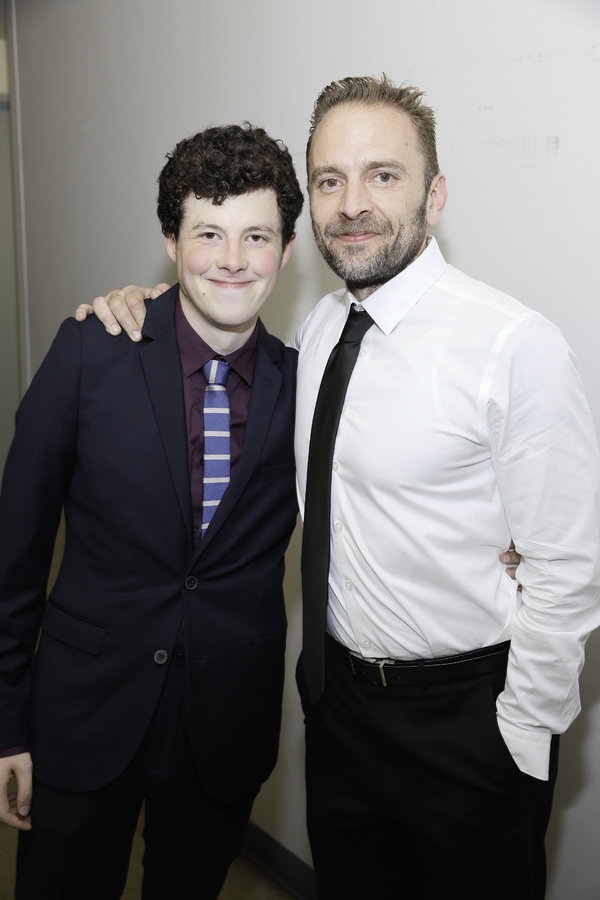 From left, cast members Adam Langdon and Gene Gillette pose back stage after the opening night performance of "The Curious Incident of the Dog in the Night-Time" at Center Theatre Group/Ahmanson Theatre on Thursday, August 3, 2017, in Los Angeles, California. (Photo by Ryan Miller/Capture Imaging)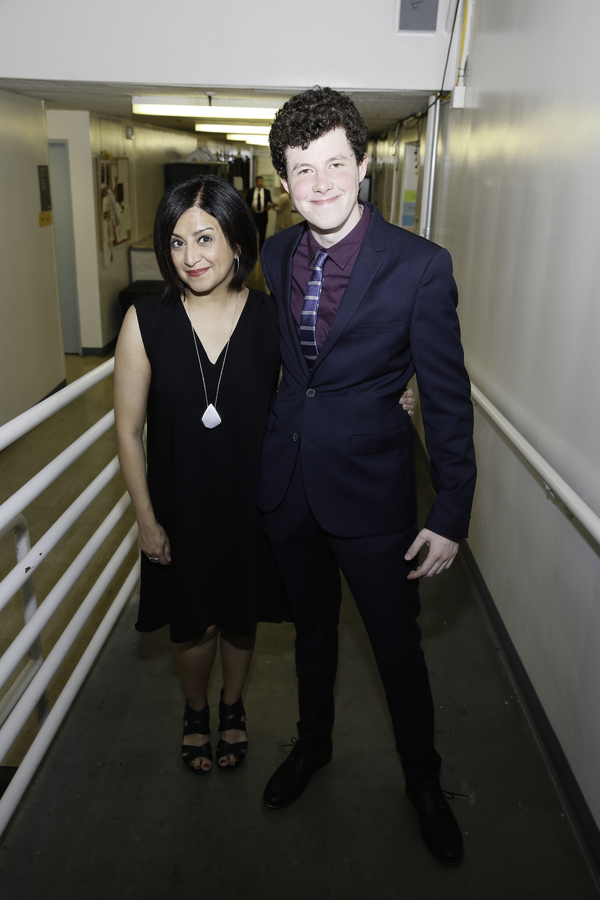 Cast members Maria Elena Ramirez and Adam Langdon pose back stage after the opening night performance of "The Curious Incident of the Dog in the Night-Time" at Center Theatre Group/Ahmanson Theatre on Thursday, August 3, 2017, in Los Angeles, California. (Photo by Ryan Miller/Capture Imaging)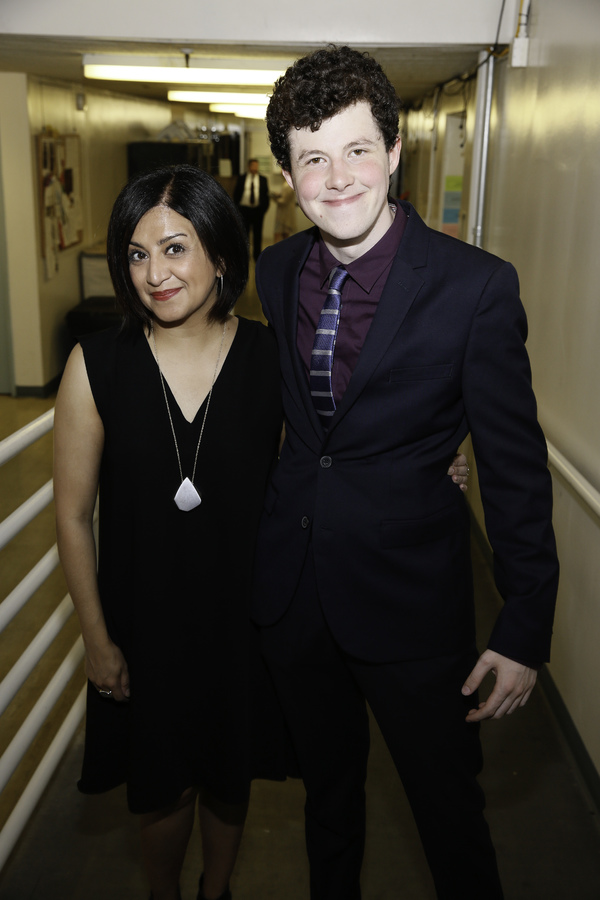 Cast members Maria Elena Ramirez and Adam Langdon pose back stage after the opening night performance of "The Curious Incident of the Dog in the Night-Time" at Center Theatre Group/Ahmanson Theatre on Thursday, August 3, 2017, in Los Angeles, California. (Photo by Ryan Miller/Capture Imaging)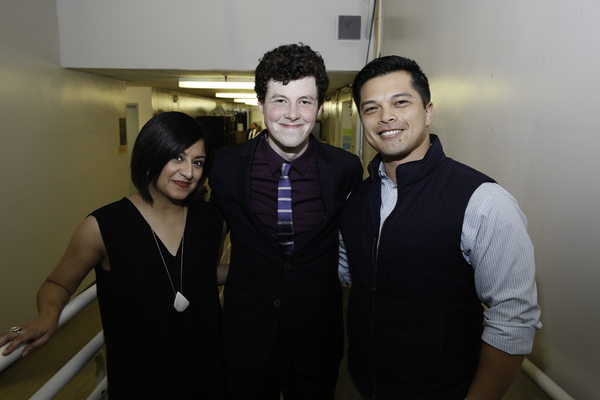 From left, cast members Maria Elena Ramirez, Adam Langdon and actor Vincent Rodriguez III pose back stage after the opening night performance of "The Curious Incident of the Dog in the Night-Time" at Center Theatre Group/Ahmanson Theatre on Thursday, August 3, 2017, in Los Angeles, California. (Photo by Ryan Miller/Capture Imaging)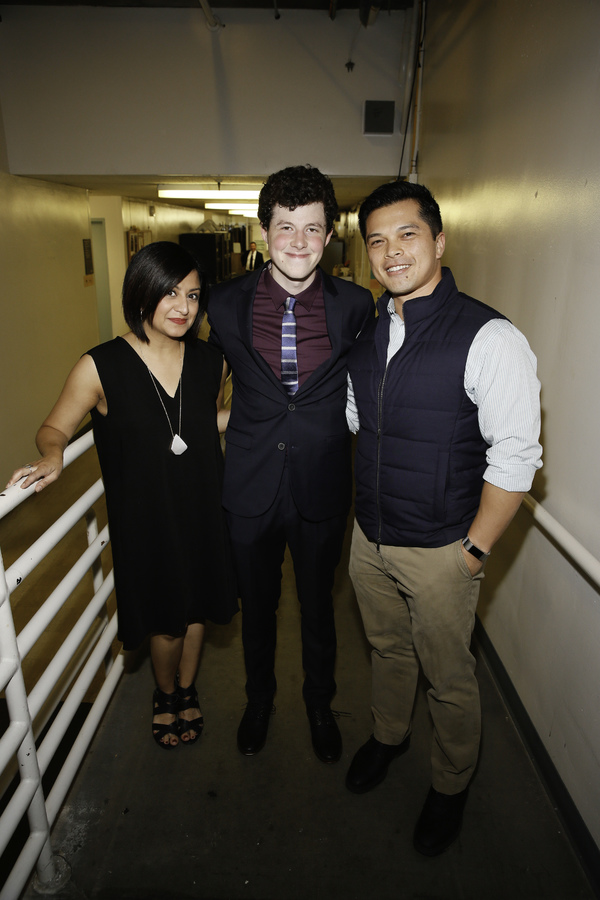 From left, cast members Maria Elena Ramirez, Adam Langdon and actor Vincent Rodriguez III pose back stage after the opening night performance of "The Curious Incident of the Dog in the Night-Time" at Center Theatre Group/Ahmanson Theatre on Thursday, August 3, 2017, in Los Angeles, California. (Photo by Ryan Miller/Capture Imaging)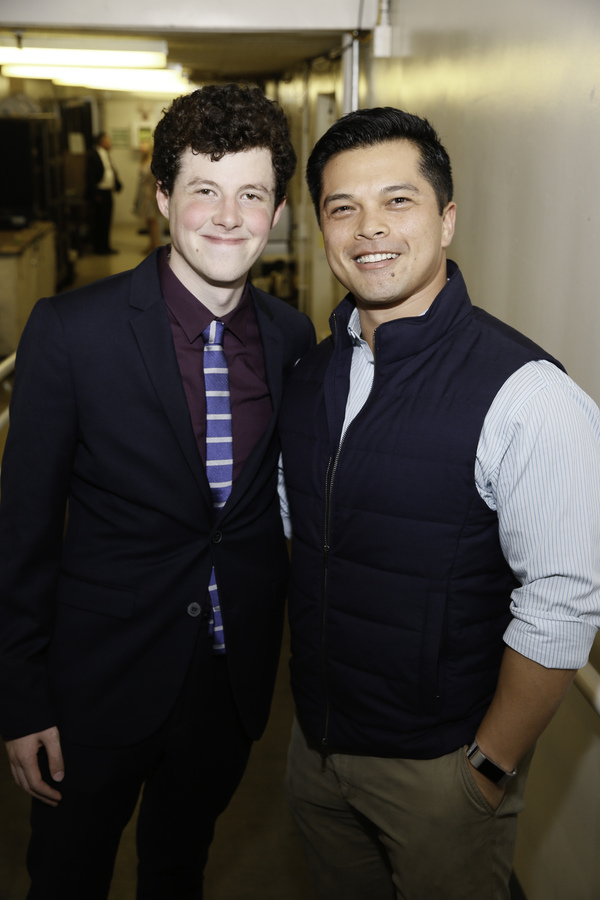 From left, cast member Adam Langdon and actor Vincent Rodriguez III pose back stage after the opening night performance of "The Curious Incident of the Dog in the Night-Time" at Center Theatre Group/Ahmanson Theatre on Thursday, August 3, 2017, in Los Angeles, California. (Photo by Ryan Miller/Capture Imaging)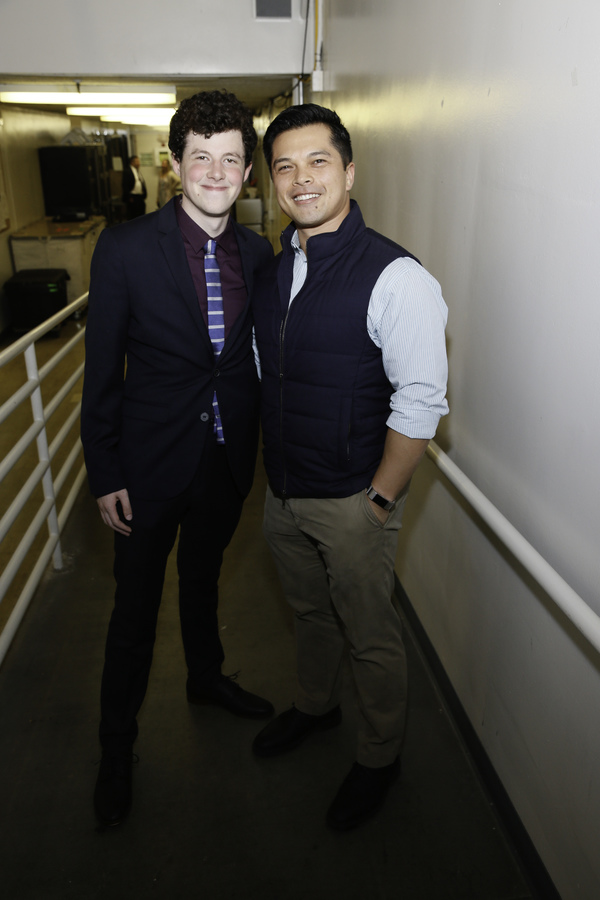 From left, cast member Adam Langdon and actor Vincent Rodriguez III pose back stage after the opening night performance of "The Curious Incident of the Dog in the Night-Time" at Center Theatre Group/Ahmanson Theatre on Thursday, August 3, 2017, in Los Angeles, California. (Photo by Ryan Miller/Capture Imaging)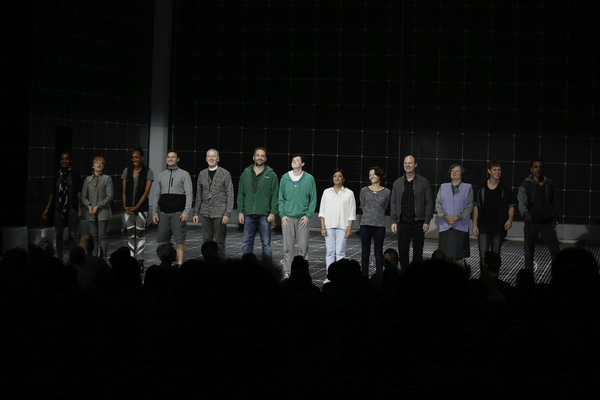 The cast during the curtain call for the opening night performance of "The Curious Incident of the Dog in the Night-Time" at Center Theatre Group/Ahmanson Theatre on Thursday, August 3, 2017, in Los Angeles, California. (Photo by Ryan Miller/Capture Imaging)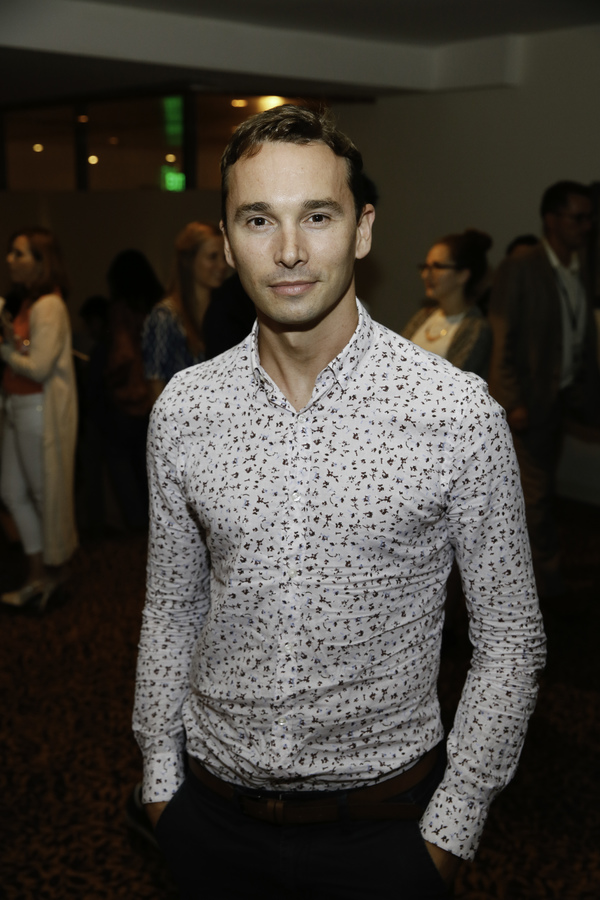 Actor Mark Jackson attends the opening night performance of "The Curious Incident of the Dog in the Night-Time" at Center Theatre Group/Ahmanson Theatre on Thursday, August 3, 2017, in Los Angeles, California. (Photo by Ryan Miller/Capture Imaging)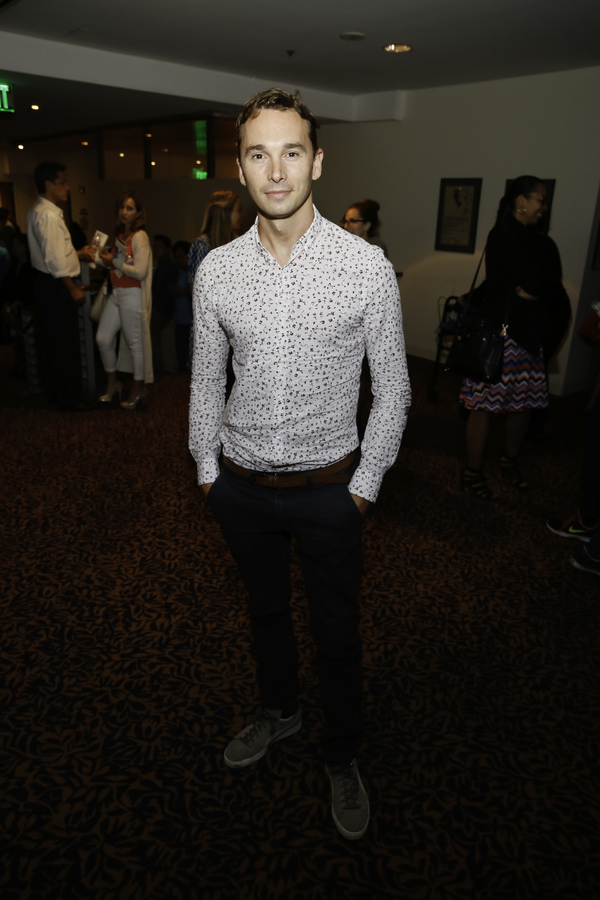 Actor Mark Jackson attends the opening night performance of "The Curious Incident of the Dog in the Night-Time" at Center Theatre Group/Ahmanson Theatre on Thursday, August 3, 2017, in Los Angeles, California. (Photo by Ryan Miller/Capture Imaging)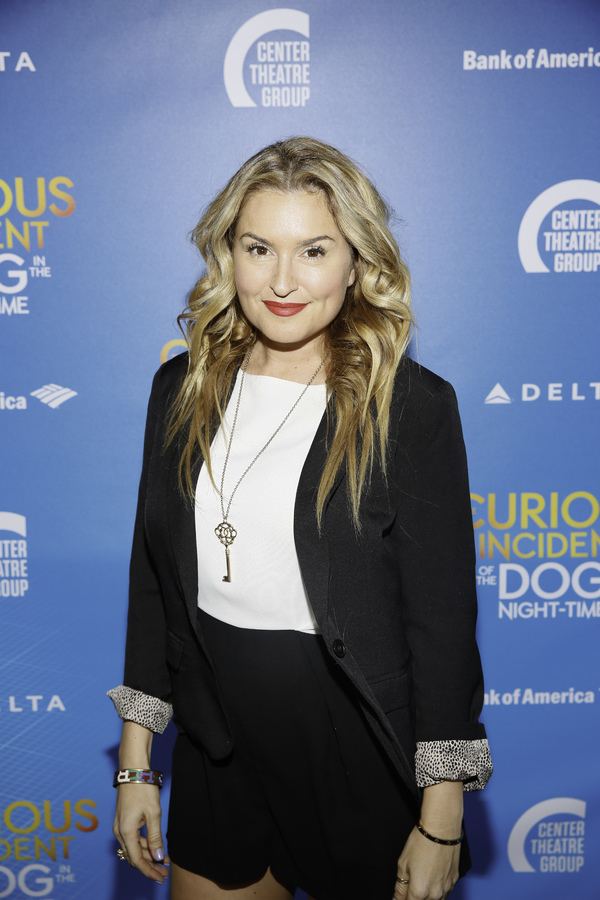 Actor Mara Marini arrives for the opening night performance of "The Curious Incident of the Dog in the Night-Time" at Center Theatre Group/Ahmanson Theatre on Thursday, August 3, 2017, in Los Angeles, California. (Photo by Ryan Miller/Capture Imaging)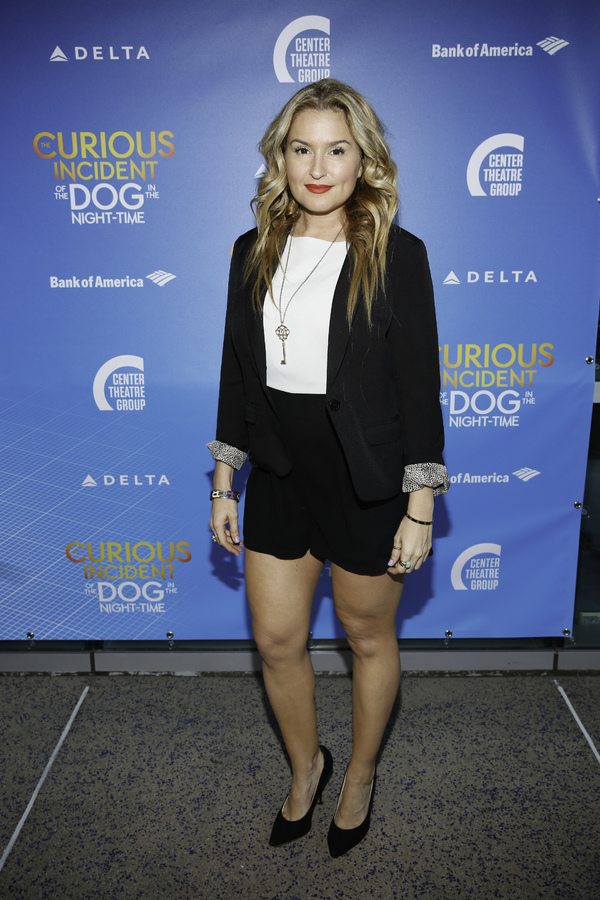 Actor Mara Marini arrives for the opening night performance of "The Curious Incident of the Dog in the Night-Time" at Center Theatre Group/Ahmanson Theatre on Thursday, August 3, 2017, in Los Angeles, California. (Photo by Ryan Miller/Capture Imaging)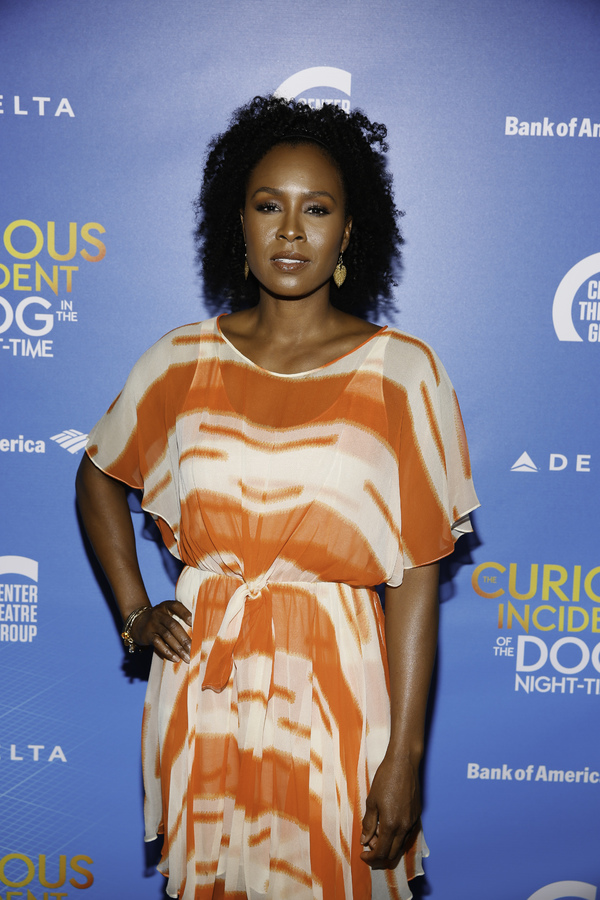 Actor Sydelle Noel arrives for the opening night performance of "The Curious Incident of the Dog in the Night-Time" at Center Theatre Group/Ahmanson Theatre on Thursday, August 3, 2017, in Los Angeles, California. (Photo by Ryan Miller/Capture Imaging)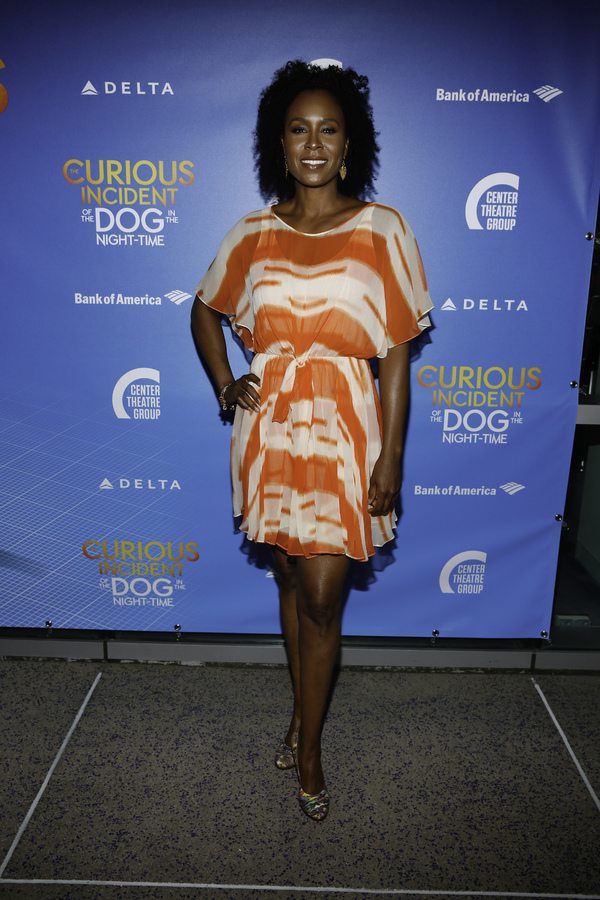 Actor Sydelle Noel arrives for the opening night performance of "The Curious Incident of the Dog in the Night-Time" at Center Theatre Group/Ahmanson Theatre on Thursday, August 3, 2017, in Los Angeles, California. (Photo by Ryan Miller/Capture Imaging)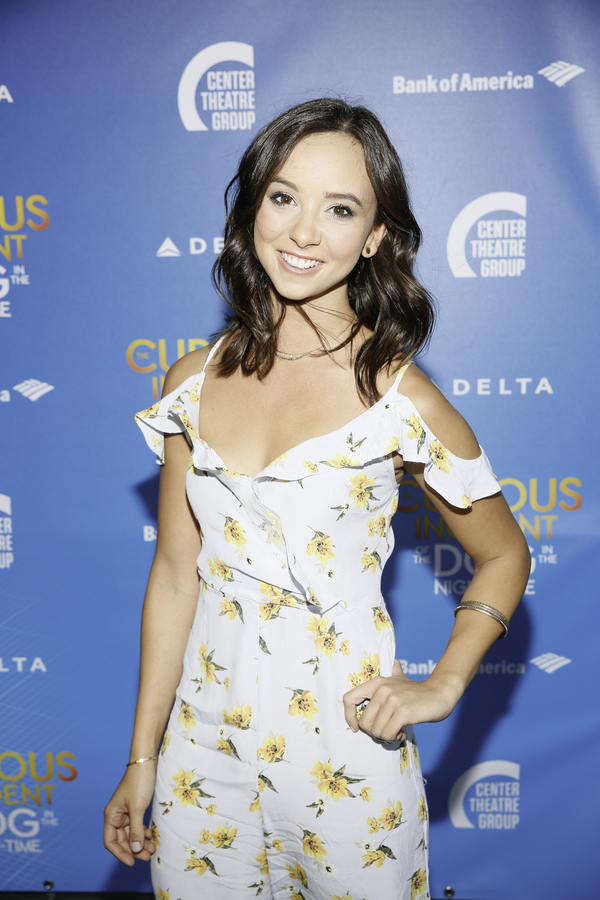 Actor Britt Baron arrives for the opening night performance of "The Curious Incident of the Dog in the Night-Time" at Center Theatre Group/Ahmanson Theatre on Thursday, August 3, 2017, in Los Angeles, California. (Photo by Ryan Miller/Capture Imaging)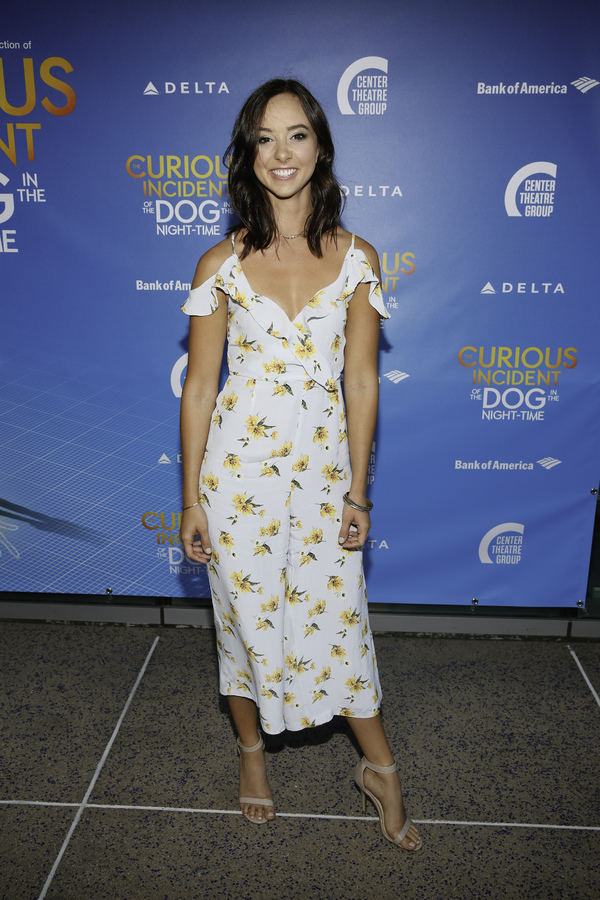 Actor Britt Baron arrives for the opening night performance of "The Curious Incident of the Dog in the Night-Time" at Center Theatre Group/Ahmanson Theatre on Thursday, August 3, 2017, in Los Angeles, California. (Photo by Ryan Miller/Capture Imaging)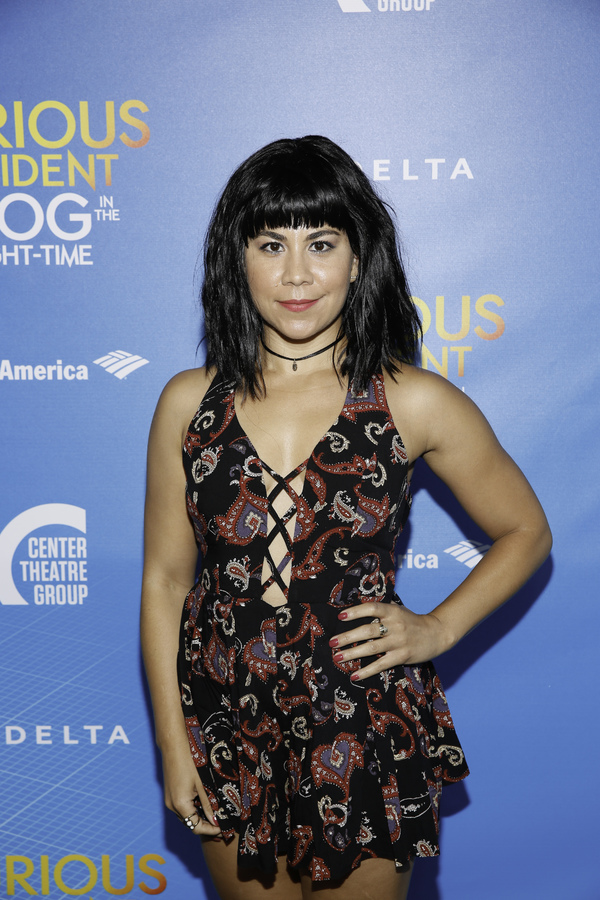 Actor Santana Dempsey arrives for the opening night performance of "The Curious Incident of the Dog in the Night-Time" at Center Theatre Group/Ahmanson Theatre on Thursday, August 3, 2017, in Los Angeles, California. (Photo by Ryan Miller/Capture Imaging)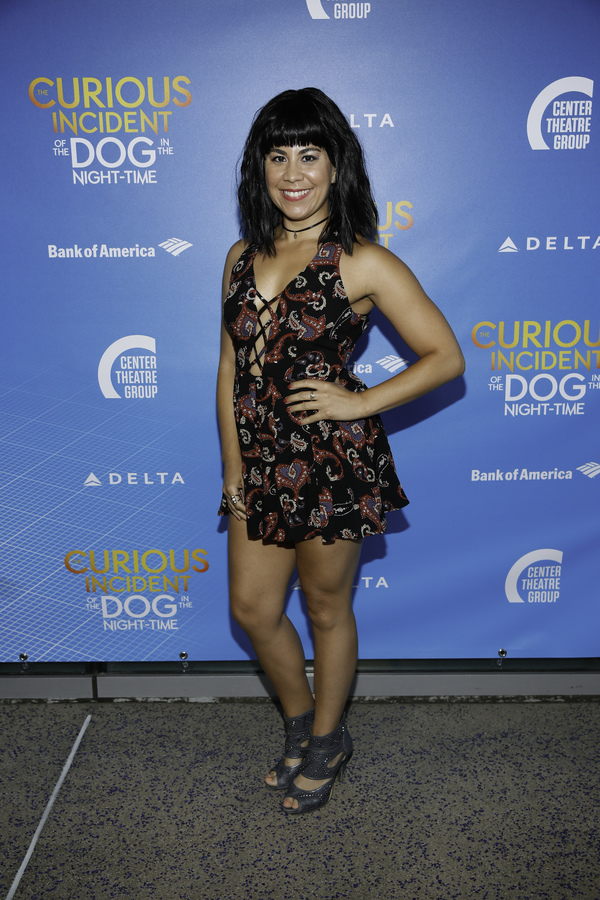 Actor Santana Dempsey arrives for the opening night performance of "The Curious Incident of the Dog in the Night-Time" at Center Theatre Group/Ahmanson Theatre on Thursday, August 3, 2017, in Los Angeles, California. (Photo by Ryan Miller/Capture Imaging)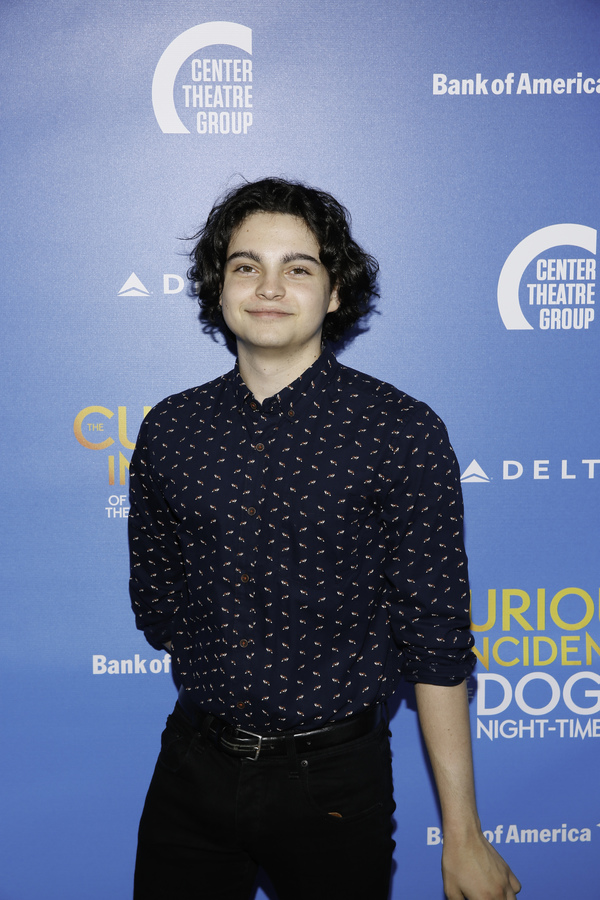 Actor Max Burkholder arrives for the opening night performance of "The Curious Incident of the Dog in the Night-Time" at Center Theatre Group/Ahmanson Theatre on Thursday, August 3, 2017, in Los Angeles, California. (Photo by Ryan Miller/Capture Imaging)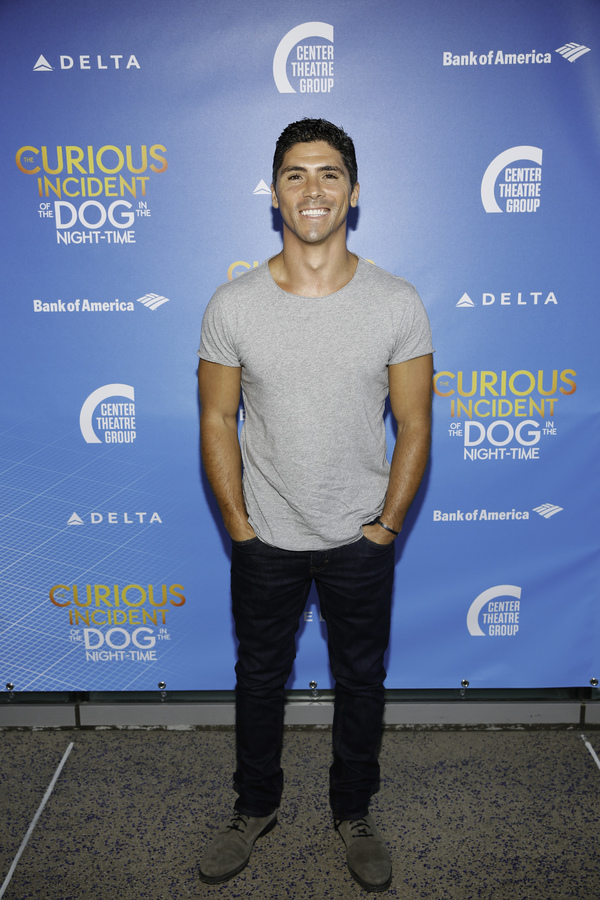 Actor Filipe Valle Costa arrives for the opening night performance of "The Curious Incident of the Dog in the Night-Time" at Center Theatre Group/Ahmanson Theatre on Thursday, August 3, 2017, in Los Angeles, California. (Photo by Ryan Miller/Capture Imaging)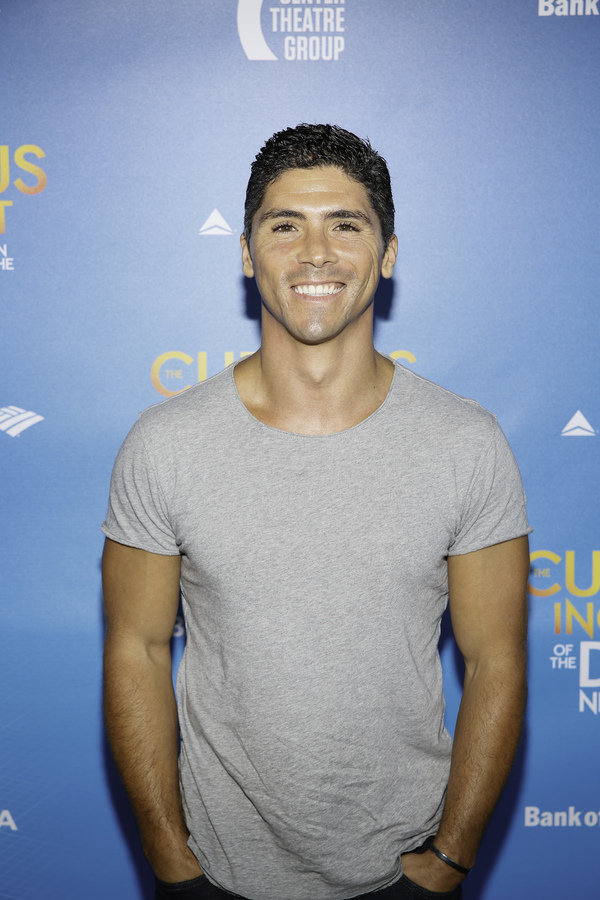 Actor Filipe Valle Costa arrives for the opening night performance of "The Curious Incident of the Dog in the Night-Time" at Center Theatre Group/Ahmanson Theatre on Thursday, August 3, 2017, in Los Angeles, California. (Photo by Ryan Miller/Capture Imaging)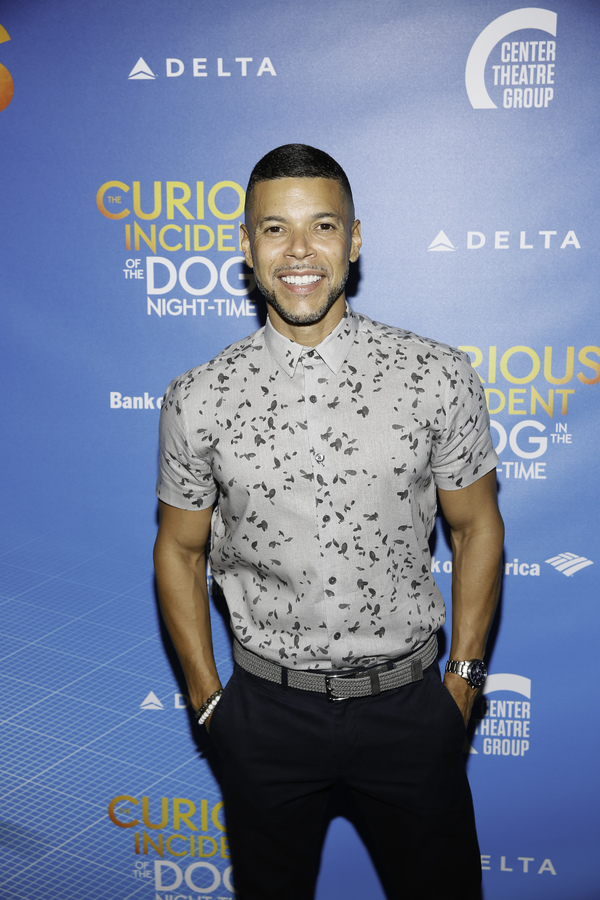 Actor Wilson Cruz arrives for the opening night performance of "The Curious Incident of the Dog in the Night-Time" at Center Theatre Group/Ahmanson Theatre on Thursday, August 3, 2017, in Los Angeles, California. (Photo by Ryan Miller/Capture Imaging)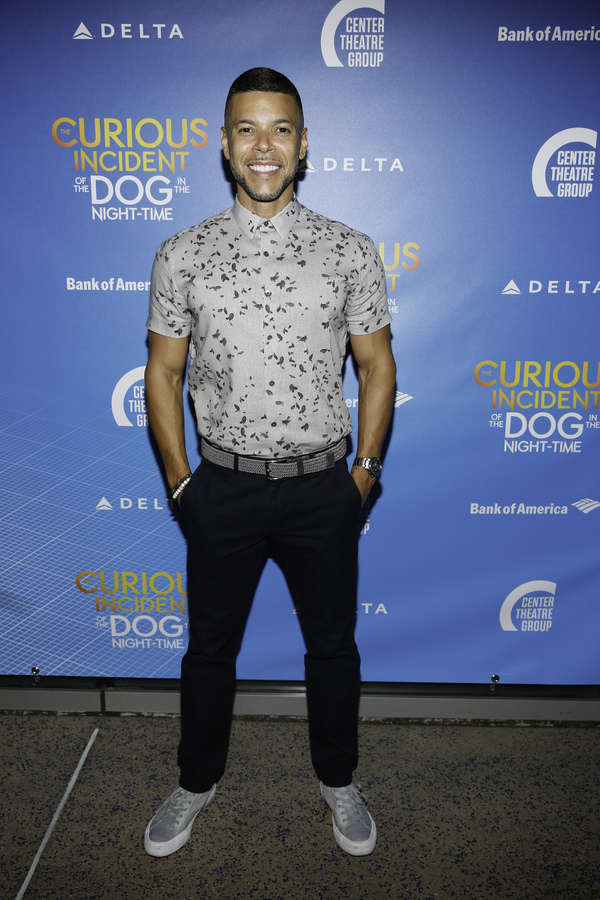 Actor Wilson Cruz arrives for the opening night performance of "The Curious Incident of the Dog in the Night-Time" at Center Theatre Group/Ahmanson Theatre on Thursday, August 3, 2017, in Los Angeles, California. (Photo by Ryan Miller/Capture Imaging)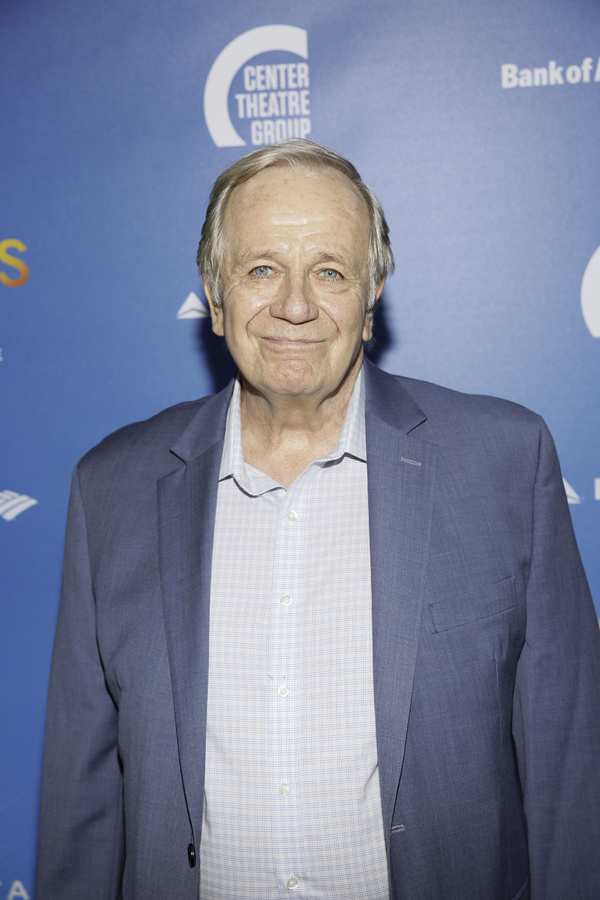 Actor Sam Anderson arrives for the opening night performance of "The Curious Incident of the Dog in the Night-Time" at Center Theatre Group/Ahmanson Theatre on Thursday, August 3, 2017, in Los Angeles, California. (Photo by Ryan Miller/Capture Imaging)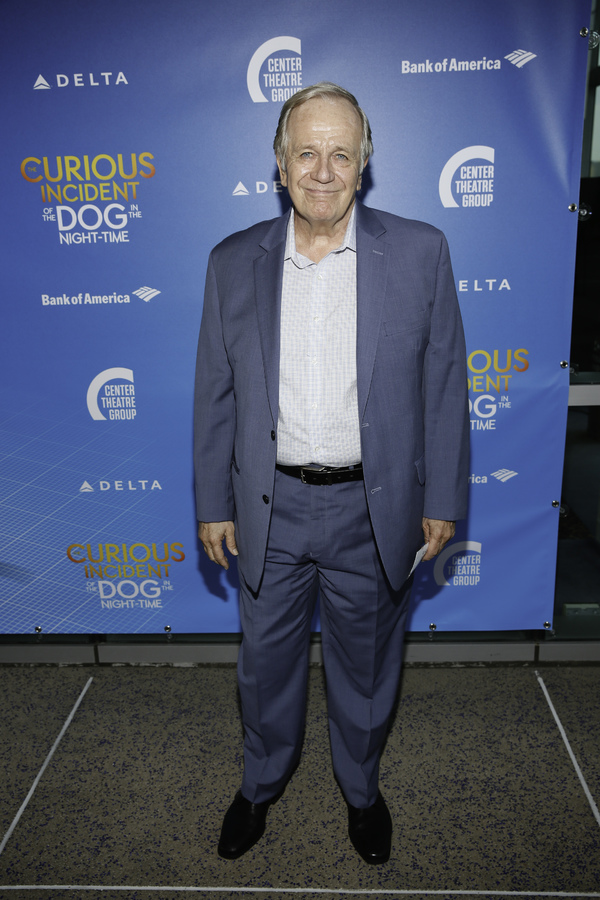 Actor Sam Anderson arrives for the opening night performance of "The Curious Incident of the Dog in the Night-Time" at Center Theatre Group/Ahmanson Theatre on Thursday, August 3, 2017, in Los Angeles, California. (Photo by Ryan Miller/Capture Imaging)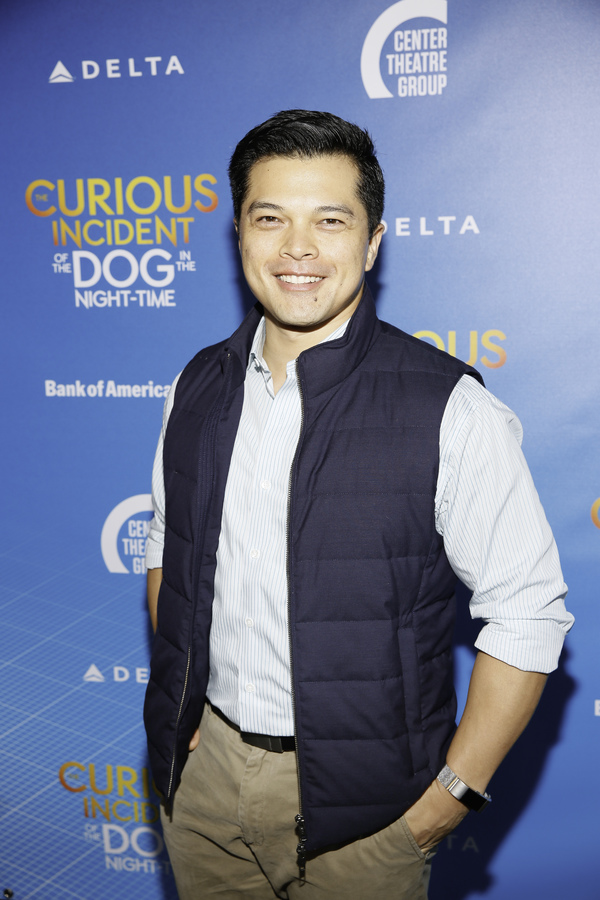 Actor Vincent Rodriguez III arrives for the opening night performance of "The Curious Incident of the Dog in the Night-Time" at Center Theatre Group/Ahmanson Theatre on Thursday, August 3, 2017, in Los Angeles, California. (Photo by Ryan Miller/Capture Imaging)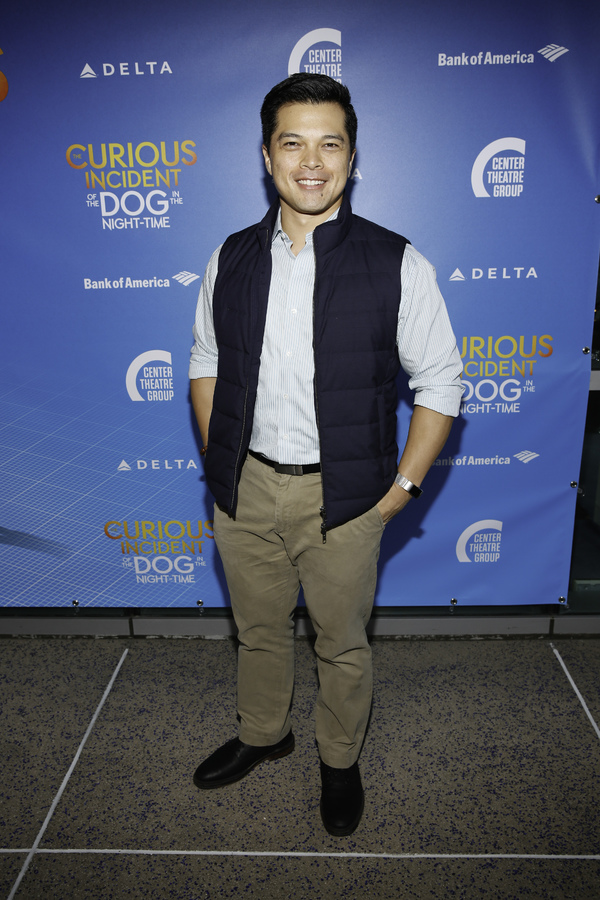 Actor Vincent Rodriguez III arrives for the opening night performance of "The Curious Incident of the Dog in the Night-Time" at Center Theatre Group/Ahmanson Theatre on Thursday, August 3, 2017, in Los Angeles, California. (Photo by Ryan Miller/Capture Imaging)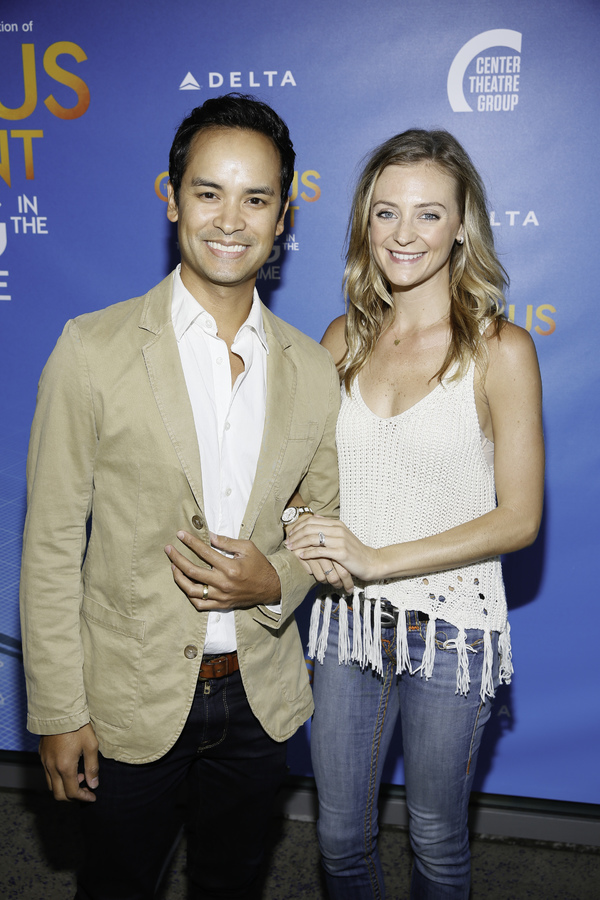 Actors Ramon De Ocampo and Lauren J. Irwin De Ocampo arrive for the opening night performance of "The Curious Incident of the Dog in the Night-Time" at Center Theatre Group/Ahmanson Theatre on Thursday, August 3, 2017, in Los Angeles, California. (Photo by Ryan Miller/Capture Imaging)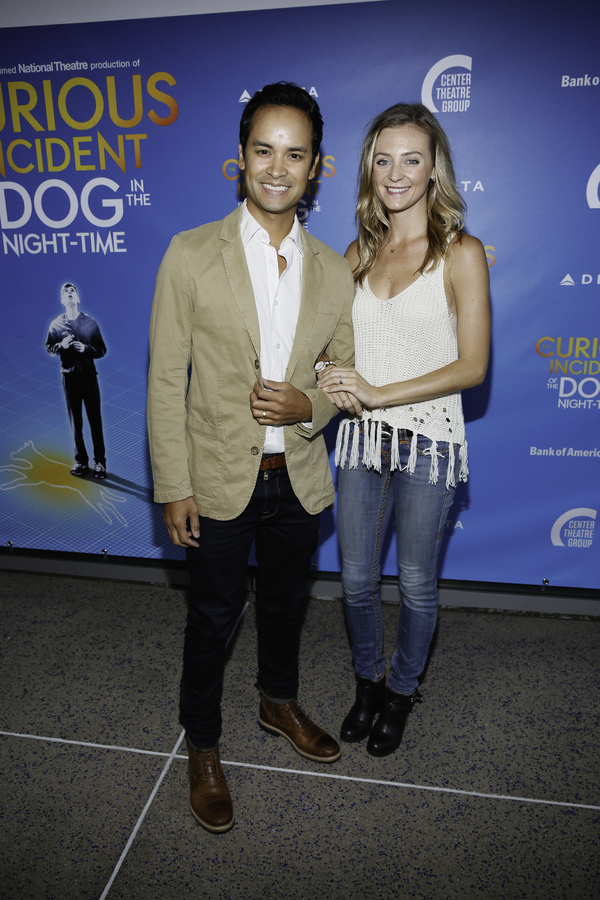 Actors Ramon De Ocampo and Lauren J. Irwin De Ocampo arrive for the opening night performance of "The Curious Incident of the Dog in the Night-Time" at Center Theatre Group/Ahmanson Theatre on Thursday, August 3, 2017, in Los Angeles, California. (Photo by Ryan Miller/Capture Imaging)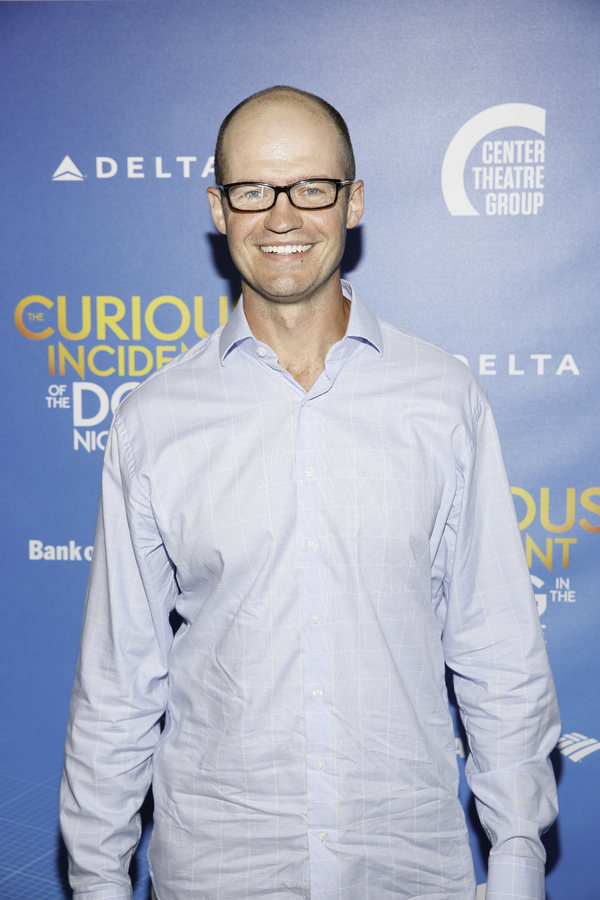 Actor Adam O'Byrne arrives for the opening night performance of "The Curious Incident of the Dog in the Night-Time" at Center Theatre Group/Ahmanson Theatre on Thursday, August 3, 2017, in Los Angeles, California. (Photo by Ryan Miller/Capture Imaging)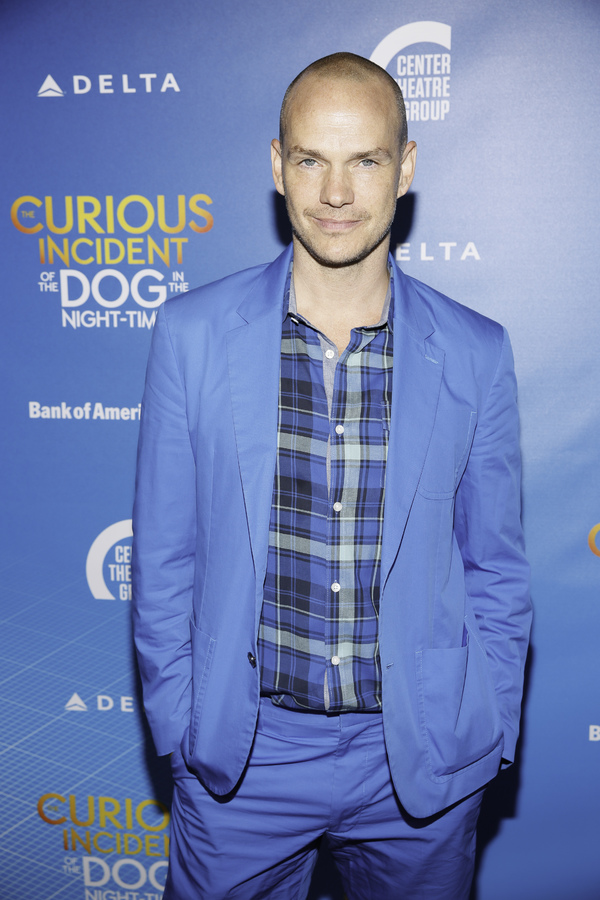 Actor Peter Paige arrives for the opening night performance of "The Curious Incident of the Dog in the Night-Time" at Center Theatre Group/Ahmanson Theatre on Thursday, August 3, 2017, in Los Angeles, California. (Photo by Ryan Miller/Capture Imaging)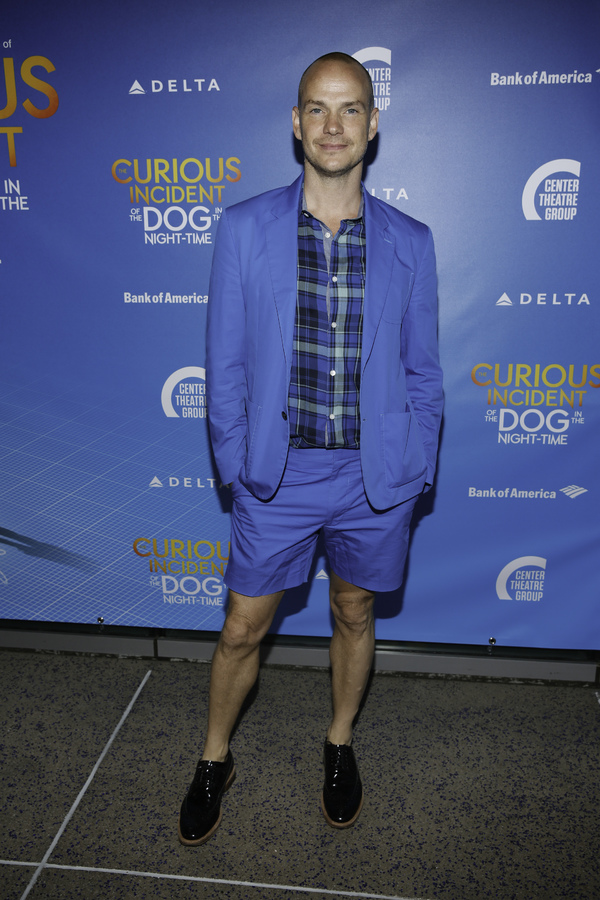 Actor Peter Paige arrives for the opening night performance of "The Curious Incident of the Dog in the Night-Time" at Center Theatre Group/Ahmanson Theatre on Thursday, August 3, 2017, in Los Angeles, California. (Photo by Ryan Miller/Capture Imaging)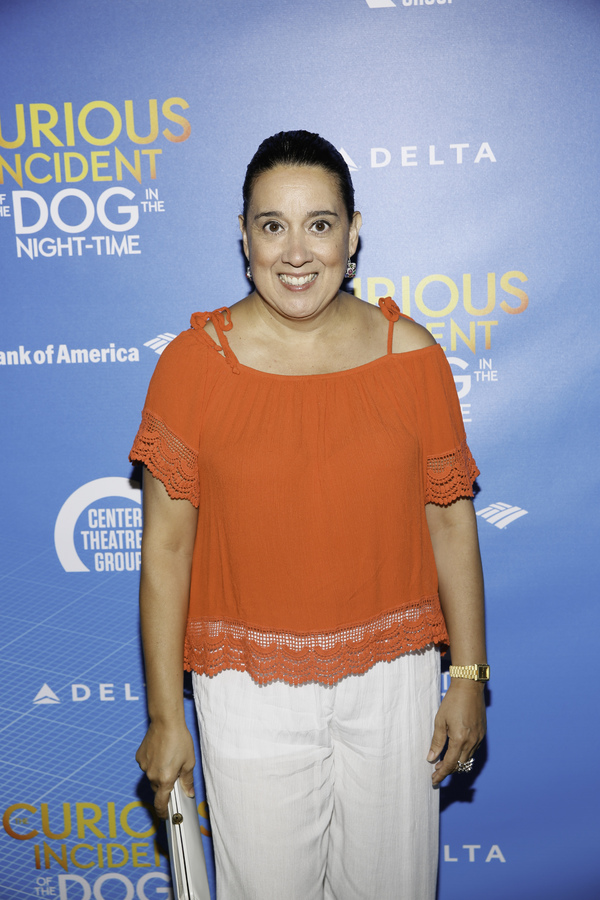 Actor Eileen Galindo arrives for the opening night performance of "The Curious Incident of the Dog in the Night-Time" at Center Theatre Group/Ahmanson Theatre on Thursday, August 3, 2017, in Los Angeles, California. (Photo by Ryan Miller/Capture Imaging)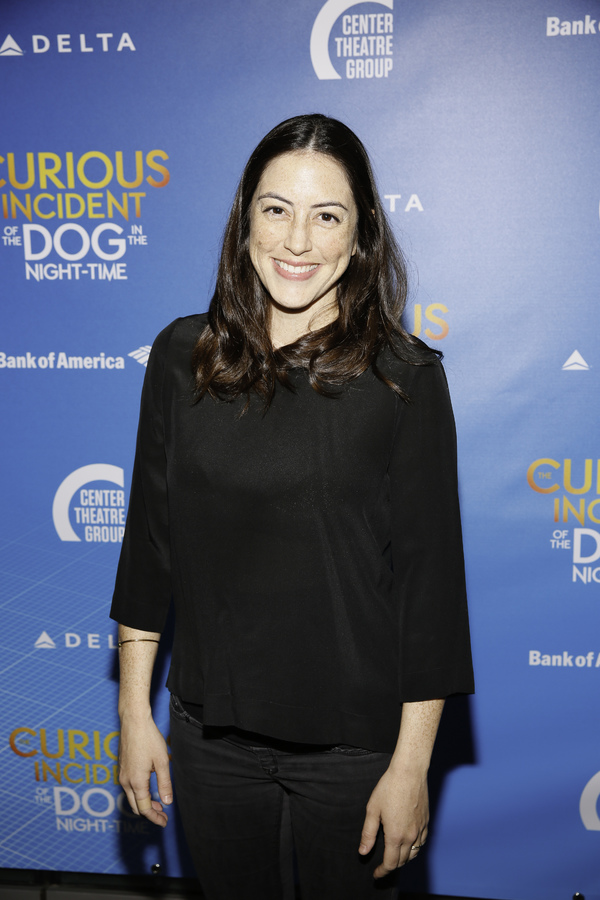 Actor Jeanne Syquia arrives for the opening night performance of "The Curious Incident of the Dog in the Night-Time" at Center Theatre Group/Ahmanson Theatre on Thursday, August 3, 2017, in Los Angeles, California. (Photo by Ryan Miller/Capture Imaging)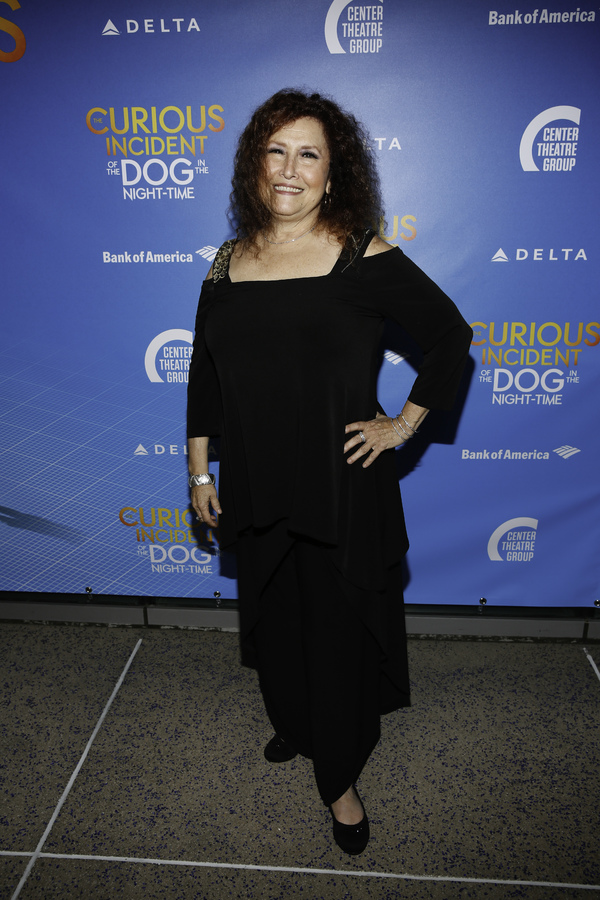 Singer-songwriter Melissa Manchester arrives for the opening night performance of "The Curious Incident of the Dog in the Night-Time" at Center Theatre Group/Ahmanson Theatre on Thursday, August 3, 2017, in Los Angeles, California. (Photo by Ryan Miller/Capture Imaging)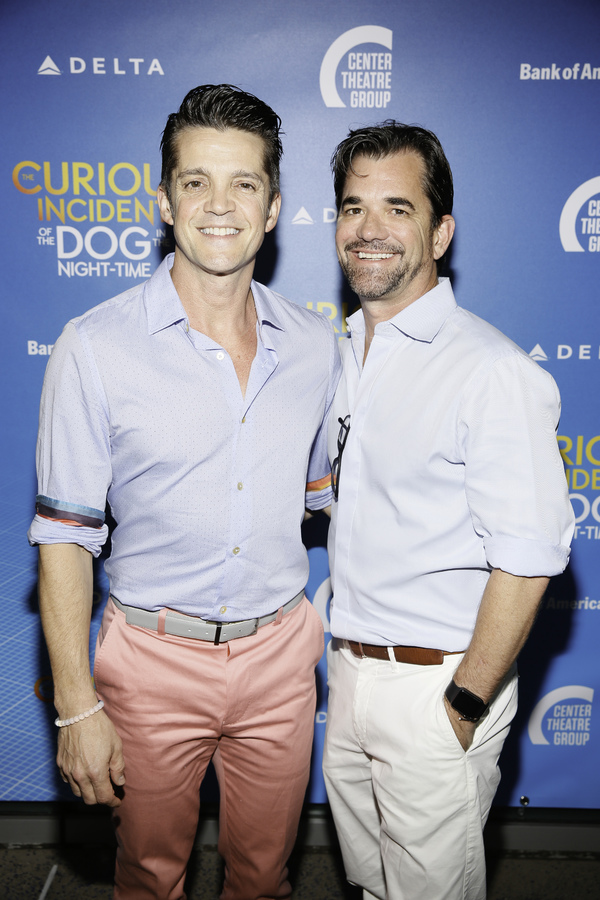 From left, actor Jonathan Del Arco and Kyle Fritz arrive for the opening night performance of "The Curious Incident of the Dog in the Night-Time" at Center Theatre Group/Ahmanson Theatre on Thursday, August 3, 2017, in Los Angeles, California. (Photo by Ryan Miller/Capture Imaging)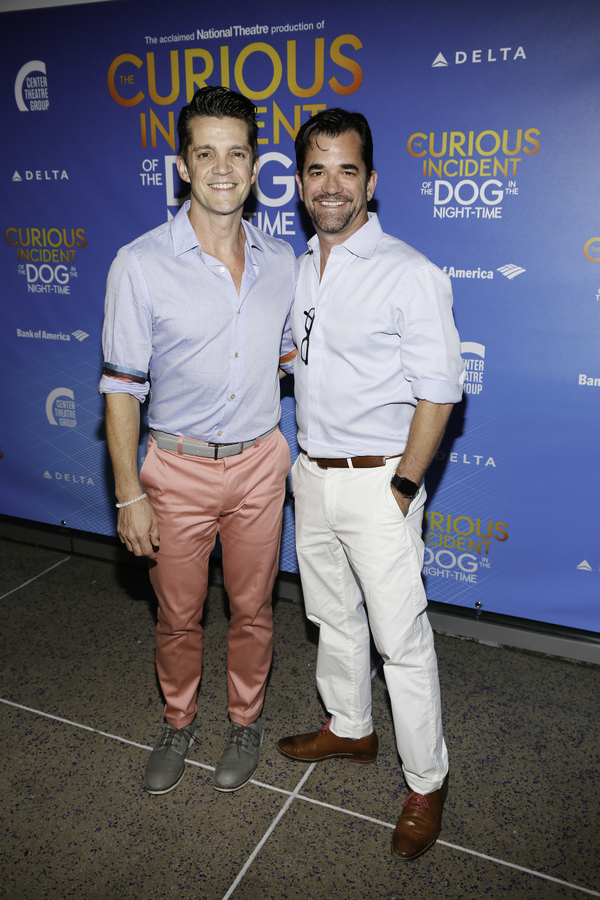 From left, actor Jonathan Del Arco and Kyle Fritz arrive for the opening night performance of "The Curious Incident of the Dog in the Night-Time" at Center Theatre Group/Ahmanson Theatre on Thursday, August 3, 2017, in Los Angeles, California. (Photo by Ryan Miller/Capture Imaging)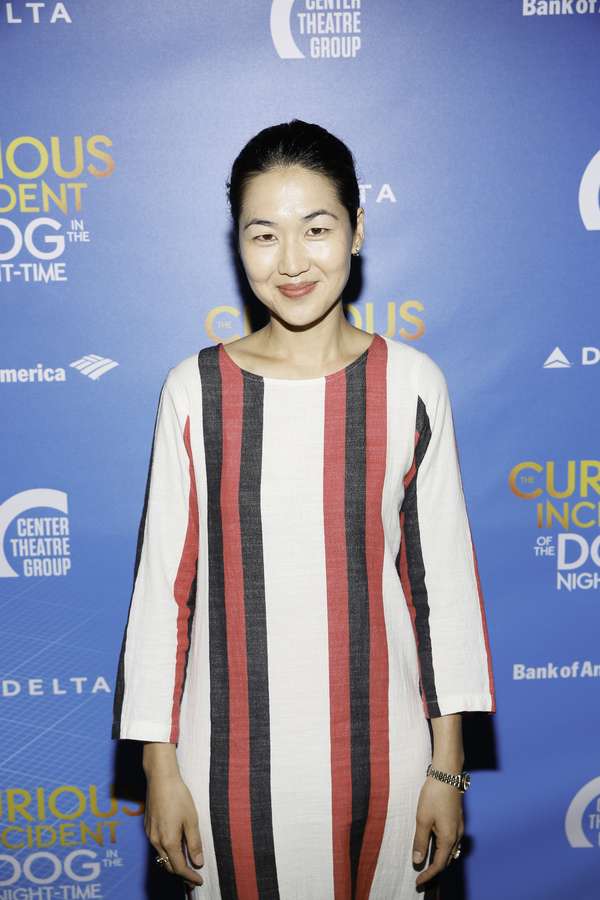 Actor Jackie Chung arrives for the opening night performance of "The Curious Incident of the Dog in the Night-Time" at Center Theatre Group/Ahmanson Theatre on Thursday, August 3, 2017, in Los Angeles, California. (Photo by Ryan Miller/Capture Imaging)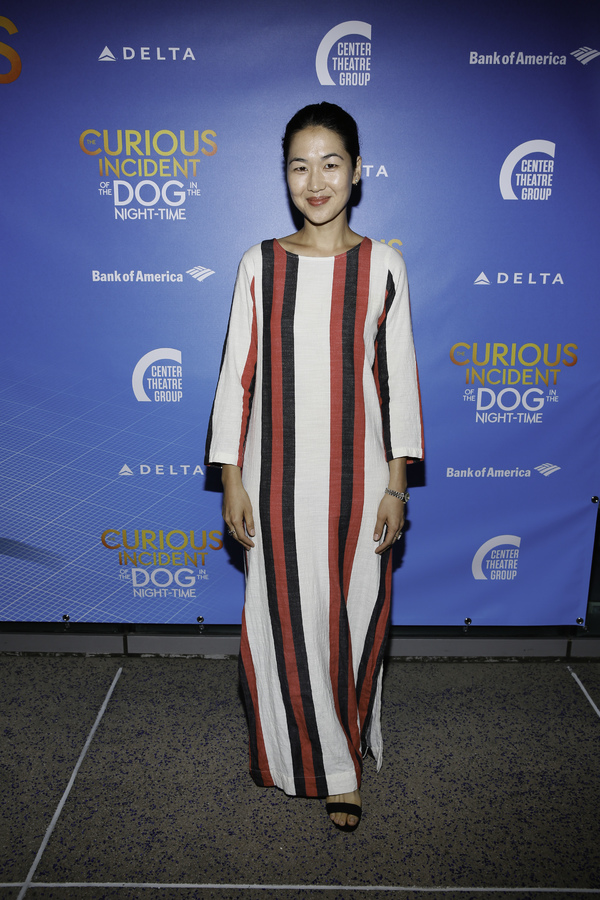 Actor Jackie Chung arrives for the opening night performance of "The Curious Incident of the Dog in the Night-Time" at Center Theatre Group/Ahmanson Theatre on Thursday, August 3, 2017, in Los Angeles, California. (Photo by Ryan Miller/Capture Imaging)
More Hot Stories For You