Photos: First Look at DOMA Theatre Company's JESUS CHRIST SUPERSTAR
The musical that launched the careers of composer Andrew Lloyd Webberand lyricist Tim Rice and ushered in a new era in musical theater will open DOMA Theatre Company's 2015 season. Helmed by director Marco Gomez and musical director Chris Raymond, the duo behind DOMA productions of Dreamgirls (Los Angeles Drama Critics Circle and LA Weekly Awards, L.A. Times "Critic's Choice") and Young Frankenstein (L.A. Times "Critic's Choice," BroadwayWorld "Best of 2014"), Jesus Christ Superstar opens Feb. 13 for a 6-week run at the MET Theatre in Hollywood.
A ground-breaking rock opera that reinvented musical theater for the modern age, Jesus Christ Superstar is the story of the last seven days in the life of Jesus of Nazareth - told through the eyes of his betrayer, Judas Iscariot. As Jesus' radical teachings become increasingly embraced by the populace and his fame approaches superstar status, the zeal with which his followers hail him as the Son of God becomes a source of dismay to Judas.
Jesus Christ Superstar began life as a concept album in 1970, topping the American pop charts - and igniting controversy with its bold rock 'n' roll score and epic story that questioned the divine nature of Christ. When the show was produced on Broadway in 1971 starring Ben Vereen as Judas, it was nominated for five Tony Awards. In 1973, Norman Jewison directed the feature film version. Jesus Christ Superstar was revived in London's West End in 1996, where it received an Olivier Award nomination for Best Revival, and again on Broadway in 2000, earning another Tony nomination. A 2011 Stratford Shakespeare Festival production was directed by Des McAnuff, touring to the La Jolla Playhouse before transferring to Broadway, where it was nominated for yet two more Tonys and two Drama Desk Awards. An arena tour conceived to play huge, 20,000-seat stadiums launched in England in 2012 before traveling to Australia. But the 2014 North American leg of the tour, which was to star Brandon Boyd of rock band Incubus as Judas, Destiny's Child singer Michelle Williams as Mary Magdalene, former 'N Sync singer JC Chasez as Pontius Pilate and former Sex Pistols and Public Image Ltd lead singer John Lydon as King Herod, was canceled.
The DOMA Theatre Company production of Jesus Christ Superstar will feature a 23-member ensemble, including Nate Parker as Jesus Christ; Jeremy Saje as Judas; Renee Cohen as Mary Magdelene; Kelly Brighton as Pontius Pilate; Andrew Diego as Caiaphas; Michelle Holmes as Annas; Blair Grotbeck as Peter; Graham Kurtz as Simon the Zealot; and Venny Carranza as King Herod. Also in the cast are Alex Allen; Jackee Bianchi; Charlie Bostick; Tym Brown; Sandra Diana Cantu; Kevin Corsini; Kaitlyn Fajilan; Kendra M. Hill; Allison Jakubowski; Wesley Moran; Ashlie Paige;Dekontee Tucrkile; Lauren Tyni; and Anthony D. Willis.
Jesus Christ Superstar runs Fridays and Saturdays at 8 p.m. and Sundays at 3 p.m. from Feb. 13 through March 22. Tickets range from $30-$34.99; seniors and students with ID pay only $20. The MET Theatre is located at 1089 N. Oxford Ave., Los Angeles CA 90029. For reservations, call(323) 802-4990 or go to www.domatheatre.com.
Photos by Michael Lamont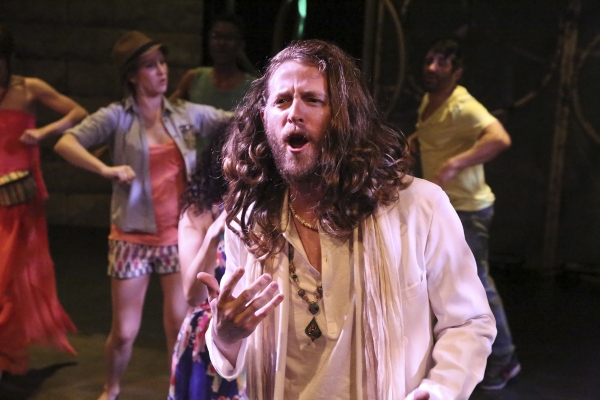 Lauren Tyni, Anthony D. Willis, Nate Parker (center), Venny Carranza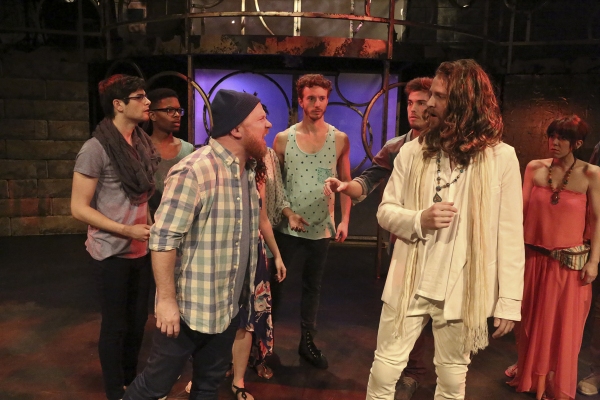 Kevin Corsini, Anthony D. Willis, Jeremy Saje, Graham Kurtz, Blair Grotbeck, Nate Parker, Renee Cohen

Kevin Corsini, Michelle Holmes, Anderw Diego, Wesley Moran, Tym Brown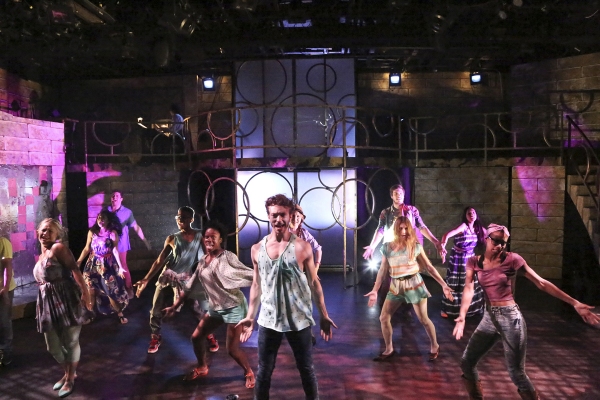 Graham Kurtz and ensemble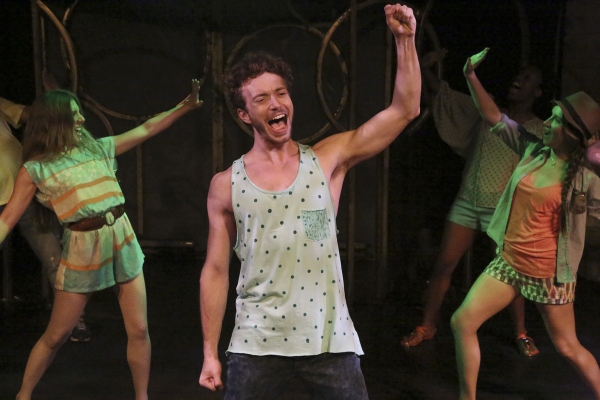 Allison Jakubowski, Graham Kurtz, Dekontee Tucrkile, Lauren Tyni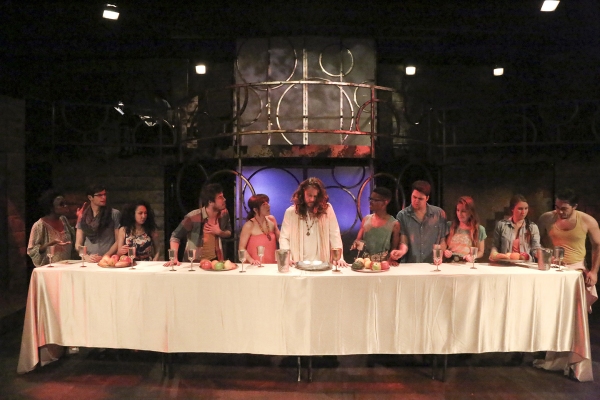 The cast of Jesus Christ Superstar (L to R: Dekontee Tucrkile, Kevin Corsini, Sandra Diana Cantu, Blair Grotbeck, Renee Cohen, Nate Parker, Anthony D. Willis, Alex Allen, Allison Jakubowski, Lauren Tyni, Wesley Moran)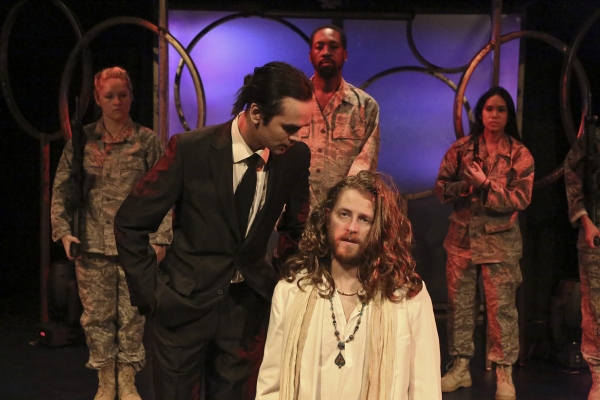 Jackee Bianchi, Andrew Diego, Tym Brown, Nate Parker, Kaitlyn Fajilan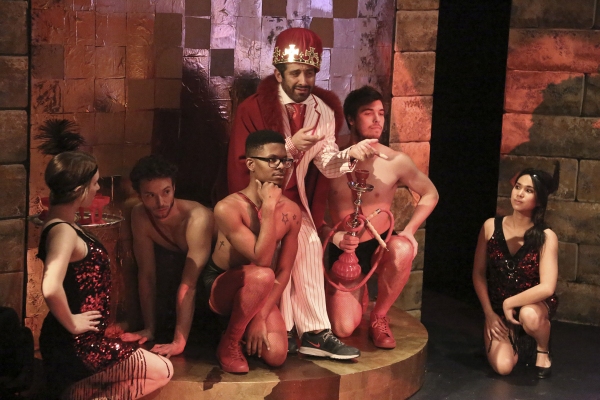 Lauren Tyni, Graham Kurtz, Anthony D. Willis, Venny Carranza, Blair Grotbeck, Kaitlyn Fajilan

Blair Grotbeck, Venny Carranza, Graham Kurtz