Latest News on Michael Lamont
Stage Credits
  [Milburn, NJ (Regional)]
Paper Mill Production, 1977
Soldier/Judas Tormentor
  [Broadway]
Original Broadway Production, 1971
Judas' Tormentor [Replacement]
Apostle [Replacement]
Leper [Replacement]
Merchant [Replacement]
Reporter [Replacement]
Tormentor (Judas' Death) [Replacement]
  [Broadway]
Broadway Production, 1965
Diego de Trujillo
  [Broadway]
Original Broadway Production, 1965
Man on bridge
Singer
Vito (Understudy)
  [Broadway]
Broadway Production, 1963
Londoner
Noah Claypool (Understudy)
Productions
[Broadway, 1975]
Musician
Stage
Performances
  [Milburn, NJ (Regional)]
Paper Mill Production, 1977
Soldier/Judas Tormentor
  [Broadway]
Original Broadway Production, 1971
Judas' Tormentor [Replacement]
Apostle [Replacement]
Leper [Replacement]
Merchant [Replacement]
Reporter [Replacement]
Tormentor (Judas' Death) [Replacement]
  [Broadway]
Broadway Production, 1965
Diego de Trujillo
  [Broadway]
Original Broadway Production, 1965
Man on bridge
Singer
Vito (Understudy)
  [Broadway]
Broadway Production, 1963
Londoner
Noah Claypool (Understudy)
Productions
Musician
Michael Lamont News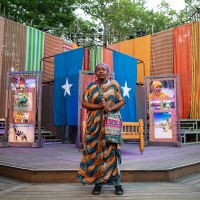 BWW Review: DIXON ROAD at Canadian Stage's High Park Amphitheatre
by Ilana Lucas - Jun 14, 2022
Dixon Road, a new musical by Fatuma Adar produced by The Musical Stage Company and Obsidian Theatre in association with Canadian Stage, would not let the burst of rain drenching the High Park stage drown its opening night exuberance. DIXON ROAD ably balances despair and delight to create a show that's a must-see.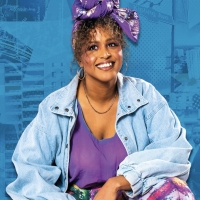 Rehearsals Underway On Fatuma Adar's New Musical DIXON ROAD at the High Park Amphitheatre
by Stephi Wild - Apr 29, 2022
The Musical Stage Company alongside production partners Obsidian Theatre Company are thrilled to announce that rehearsals are underway on Fatuma Adar's original musical DIXON ROAD, on stage June 1 – 19 at the High Park Amphitheatre as part of Canadian Stage's 2022 Dream in High Park.  The company is also excited to release a first look teaser video from the show.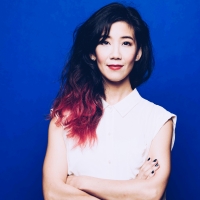 BWW Spotlight Series: Meet Jennifer Chang, a Director, Actor and Educator Who Helped Found Chalk Repertory Theatre
by Shari Barrett - Apr 22, 2020
This Spotlight focuses on Jennifer Chang, a director, actor and educator who helped found Chalk Repertory Theatre, a production company which matches plays to site-specific locations around Los Angeles. I first worked with Jennifer on Chalk Rep's production of Oscar Wilde's Lady Windermere's Fan which featured a multicultural cast, performed outdoors throughout the lawns and courtyards at the William Andrews Clark Memorial Library in the West Adams neighborhood of Los Angeles where the pre-eminent collection of Oscar Wilde materials in the world is housed.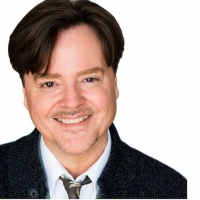 BWW Spotlight Series: Meet Kelly Brighton: An Actor, Singer, Composer/Lyricist, Producer/Arranger and Writer
by Shari Barrett - Apr 10, 2020
This Spotlight focuses on Kelly Brighton, an Actor, Singer, Composer/Lyricist, Producer/Arranger and Writer who has appeared in theatrical productions his entire life. As a member of DOMA Theatre, Kelly has received accolades for his roles in several company productions. He is also preparing to take a new musical he has written to the stage, and as a Recording Artist works with some of the finest producers and recording engineers in Hollywood. So what's this always-busy guy up to while quarantined at home?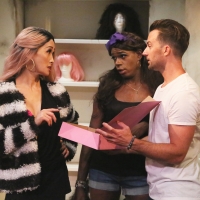 Review: DOPE QUEENS Asks What it Takes to Make a Chosen Family Home Where None Can Possibly Exist
by Shari Barrett - Sep 2, 2019
It's very rare for a play to leave me in tears, the first to stand to applaud a cast during their curtain call. But this was the case when I attended the World Premiere of DOPE QUEENS, brilliantly written and directed by Grafton Doyle at the Hudson Mainstage Theatre, which takes us to real places inhabited by real characters inspired by real people, grappling with hardcore real-life problems tempered by the only practical survival strategies available to them on the gritty streets of the infamous Tenderloin District in San Francisco.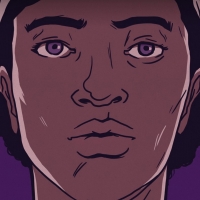 THE COLOR PURPLE to Play at The Citadel Theatre
by Alan Henry - Aug 20, 2019
The Color Purple is beautiful, and it's here in Edmonton at the Citadel Theatre Sept. 21 through Oct. 13. THE COLOR PURPLE is an inspiring family saga that tells the unforgettable story of a woman who, through love, finds the strength to triumph over adversity and discover her unique voice in the world. This musical adaptation of Alice Walker's Pulitzer Prize-winning novel (and the popular 1985 Steven Spielberg film) spotlights Celie, a downtrodden young woman whose personal awakening over the course of 40 years forms the arc of this epic story.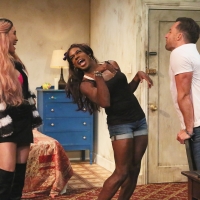 Photo Flash: TomorrowLand Productions & Pop Up Theater Present DOPE QUEENS
by A.A. Cristi - Aug 15, 2019
TomorrowLand Productions & Pop Up Theater are thrilled to present a world premiere play, DOPE QUEENS, written and directed by Grafton Doyle.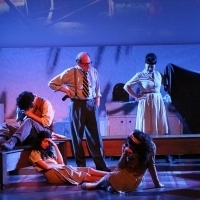 Photo Flash: Simon Wiesenthal Center Present The U.S. Premiere of ANNE, A NEW PLAY
by A.A. Cristi - Jun 7, 2019
In celebration of what would have been Anne Frank's 90th birthday this June, the Simon Wiesenthal Center presents the U.S. premiere of Anne, A New Play, a unique play by Dutch playwrights Jessica Durlacher and Leon de Winter that reframes Anne's story through an unconventional lens.

Review: A STREETCAR NAMED DESIRE Examines Sultry Sexual Tension and Scandalous Behavior in 1947 New Orleans
by Shari Barrett - Jun 2, 2019
there is an excellent staging of Williams' Pulitzer Prize-winning masterpiece, A STREETCAR NAMED DESIRE, directed by Jack Heller as a visiting production at the Odyssey Theatre, presented by Dance On Productions in association with Linda Toliver and Gary Guidinger, that will allow you to forget how much time passes due to the skill of its playwright, understanding by its director, the brilliance of its cast, and most importantly, Joel Daavid's incredible multi-level scenic design which fills every possible inch of the stage with not only the two-room Kowalski apartment but also several outdoor spaces including a winding New Orleans-style wrought iron staircase leading up to their neighbor's front-door balcony. And from the moment I walked in and sat down, it was easy to hear all the audience accolades rightly being thrown Daavid's way.
Michael Lamont Videos

VIDEO: Danny Glover and June Angela Discuss Their Characters In YOHEN
by Alan Henry - Nov 3, 2017
Watch Danny Glover and June Angela discuss their characters in Philip Kan Gotanda's YOHEN!
Michael Lamont Frequently Asked Questions
How many Broadway shows has Michael Lamont been in?
Michael Lamont has appeared on Broadway in 4 shows.
How many West End shows has Michael Lamont been in?
Michael Lamont has not appeared in the West End