Photo Flash: Cast Set for CTG's THE STEWARD OF CHRISTENDOM; Sneak Peek at Brian Dennehy and More in Rehearsal!
Casting for Sebastian Barry's poignant story of a man left behind by history, "The Steward of Christendom," featuring two-time Tony Award-winner Brian Dennehy, has been completed and rehearsals have begun for the Mark Taper Forum presentation, November 26, 2013, through January 5, 2014. Opening is set for December 8. Scroll down for a sneak peek at the cast in rehearsal!
Directed by Steven Robman, the cast joining Dennehy will be Carmela Corbett, Mary-Pat Green, Kalen Harriman, James Lancaster, Grant Palmer, Dylan Saunders, Daniel Weinstein and Abby Wilde.
The production has set design by Kevin Depinet, costume design by Leah Piehl, lighting design by Robert Wierzel, sound design by Cricket S. Myers and projections by Jason H. Thompson. The production features casting by Mark B. Simon, CSA, and the production stage manager is David S. Franklin.
"The Steward of Christendom" is set in the early 1930s at an Irish county mental home, where 75-year-old Thomas Dunne (Dennehy) has been committed by his daughter. Here, his mind wanders in and out of lucidity as he remembers his childhood, his wife and children, and his career as the head of Dublin's Metropolitan Police, where he rose through the ranks to the highest position a Catholic could hope to achieve.
Dunne was essentially the man with responsibility for the security of Dublin Castle, which was at the very heart of English rule in Ireland. But when Irish independence comes in 1921, followed by a civil war, Dunne's life, once devoted to keeping order, falls apart, and he can no longer make sense of the world around him.
John Lahr of The New Yorker said of the 1995 premiere of "The Steward of Christendom" at The Royal Court Theatre in London, "A great play, like a great punch, is sometimes hard to see coming, but you know when you've been hit. You are rocked to your toes; and long after the event your body carries the memory of that unforeseen power."
Tickets for "The Steward of Christendom" are available at www.CenterTheatreGroup.org, the CTG box office located at the Ahmanson Theatre or by calling (213) 628-2772.
Photo Credit: Craig Schwartz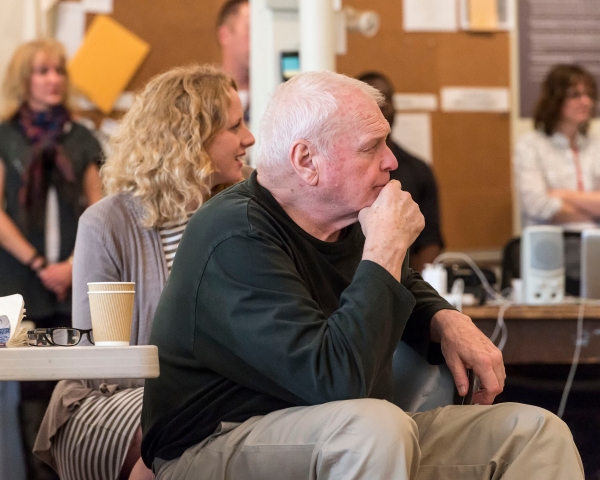 Brian Dennehy (Kalen Harriman in the immediate background) in rehearsal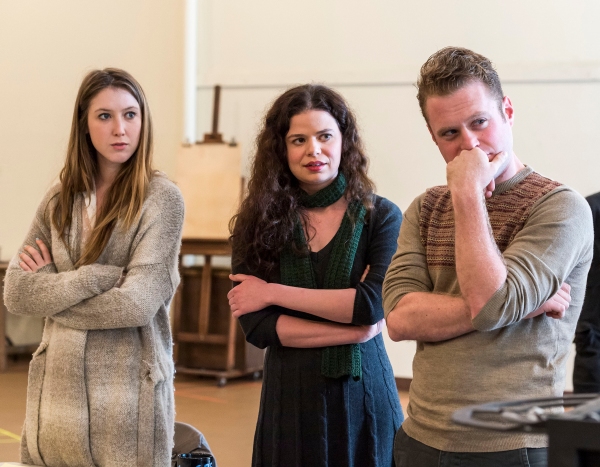 Carmela Corbett, Abby Wilde and Dylan Saunders in rehearsal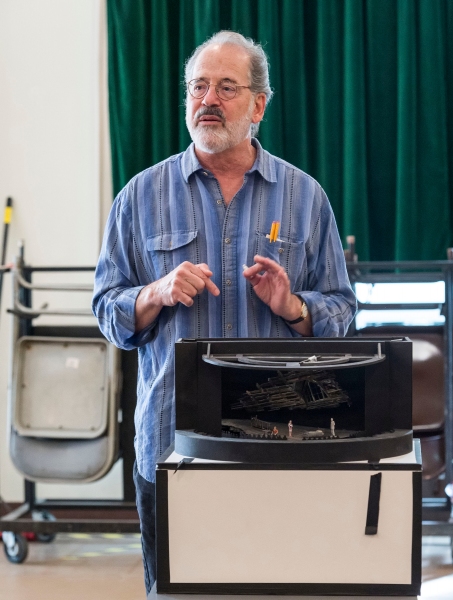 Director Steven Robman talks about the set