Photo Flash: An Evening With Lee Roy Reams At The Castle
The theatrical definition of a triple threat is someone who can act, sing and dance, but Lee Roy Reams takes this definition to even greater heights by not only being a great performer, but director and choreographer as well. Last night's performance of "An Evening with Lee Roy Reams" at Cabaret at the Castle in Los Angeles was extremely well received by an audience that included MaryJo Catlett, Joanne Worley, Nancy Dussault, Sterling Clark, Bonnie Franklin, Rita McKenzie, Karen Morrow, Tony Charmoli, Carol DeLuise, Carole Cook, Carol Lawrence, Telly Leuoug, Jane Kean, Charlotte Rae, and Alison Arngrim, to name only a few. A portion of the proceeds from this engagement will benefit the Sealed With A Wish Foundation, Inc. www.sealedwithawish.org
Broadway has produced some of the greatest talents the world has ever known and in this, slightly over an hour, performance given by Lee Roy Reams, we are reminded that occasionally there are those remarkable individuals who raised the theatrical bar.
With the incomparable talents of Ron Abel on piano, Mr. Reams launched the evening's festivities with his own theatrical anthem, "Lullaby of Broadway," then dedicated Irving Berlin's "Pretty Women" to "... all of the lovely ladies in the room ... and those under suspicion." He shared memories and anecdotes from the stage with an appreciative audience about all the leading ladies he has had the privilege of working with, an impressive list second only to Jerry Herman, including Juliet Prowse, Gwen Verdon, Carol Channing, Pearl Bailey, Carol Burnett, Lauren Bacall, Carole Cook, Ethel Merman, Ruby Keeler and many more. Of particular interest, were the images he shared from a childhood spent in Covington, KY.
Considering Mr. Reams has one the greatest resumes in Broadway history, which includes 10 Broadway hits, he could have easily kept patrons entertained for hours longer. Most recently, Mr. Reams won critical acclaim as Roger DeBris in the First National Tour of Mel Brooks' musical hit, The Producers as well as Lumiere in Disney's Beauty and the Beast. Many fondly remember his role(s) of Albin/ZaZa in La Cage Aux Folles, Cornelius Hackl in Hello Dolly! and Henry Spofford in Lorelei (both starring Carol Channing). As if that weren't enough there was his appearance as Duane Fox in Applause starring Lauren Bacall, Will Parker in Richard Rodgers' revival of Oklahoma! Bob Fosse's Sweet Charity starring Gwen Verdon, An Evening With Jerry Herman and, of course, his TONY nominated role of Billy Lawlor in "42nd Street."
The Magic Castle is the world's most famous club for magicians and magic enthusiasts and home to The Academy of Magical Arts, Inc. Know worldwide as THE showplace for some of the greatest magicians from around the globe, its latest artistic contribution, the Cabaret at the Castle has become THE cabaret stage to appear and whose recent performers have included, Carol Channing, Florence Henderson, Joanne Worley, Jason Graae, Ilene Graff, Rachel York and the recent addition of the popular New York hit Cast Party with Jim Caruso and Billy Stritch once a month.
Scheduled to appear in the next two months are the "Kitten With a Quip" girl herself, Ms. Shelly Goldstein, in ONE FINE DAY: THE GROOVY GIRLS OF THE 60s on Sunday, April 18th; MAGIC WITH Miranda Sings starring Colleen Ballinger and magician Chris Ballinger on Monday, April 19th, Kathryn Crosby's one woman show (Date TBA) and the master mimic himself, Rich Little, on Sunday, May 23rd. Call 323-851-3313 x434 or email broman@magiccastle.com for tickets or more information.
Photo Credits: BRIAN PUTNAM


Lee Roy Reams with Lauren Bacall in "Applause"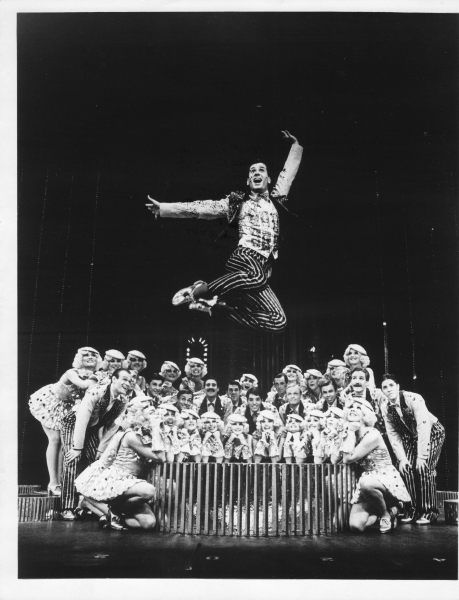 Lee Roy Reams in "42nd Street"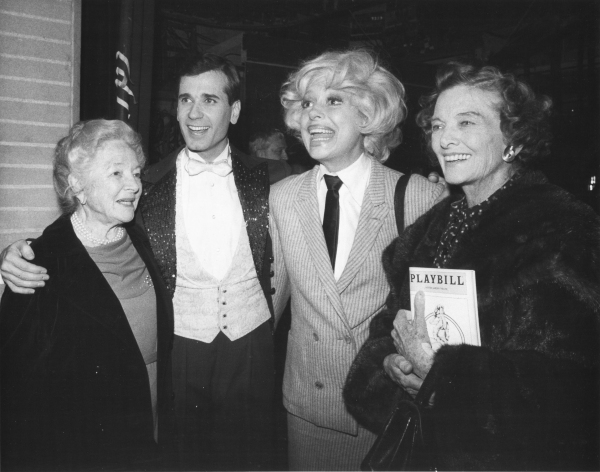 Helen Hayes, Lee Roy Reams, Carol Channing and Myrna Loy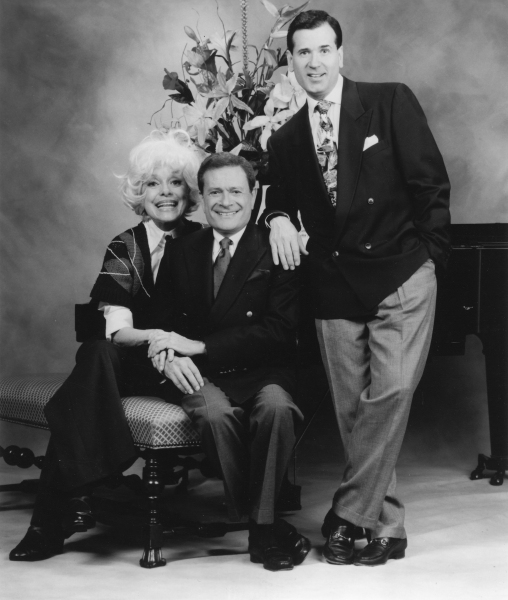 Carol Channing, Jerry Herman and Lee Roy Reams

Ann Miller, Ethel Merman, Lee Roy Reams, Carol Channing and Carole Cook

Lee Roy Reams with image of first dance partner

Alison Arngrim, Shelly Goldstein and Karen Morrow

Joanne Worley, Lee Roy Reams and Carole Cook

Karen Morrow, Lee Roy Reams, Nancy Dussault and Telly Leung

Joanne Worley, Carol Lawrence and Rita McKenzie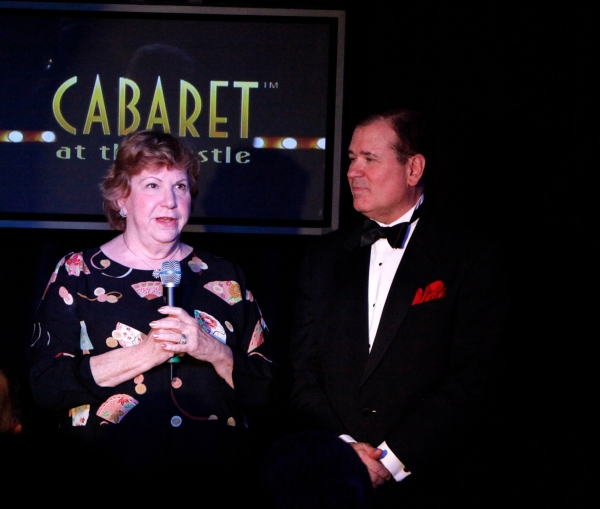 Joan Lawton and Lee Roy Reams

Milt Larsen and Irene Larsen with Lee Roy Reams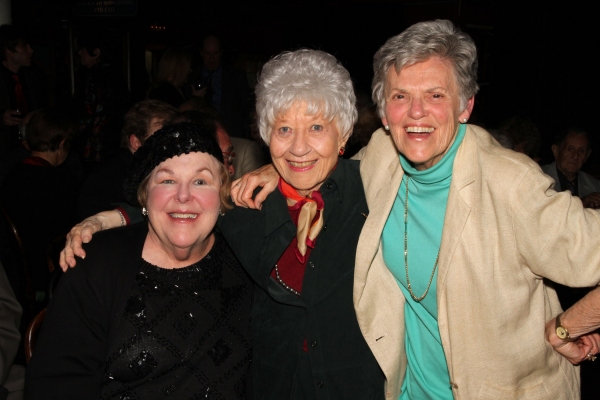 MaryJo Catlett, Charlotte Rae, Carol DeLuise