Jason Graae to Guest Star in Kritzerland's 7th Anniversary Concert, THE SONGS THAT GOT AWAY VII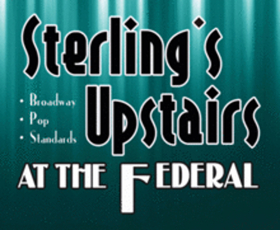 For Kritzerland's 80th show - let's repeat that - for the 80th show and seventh anniversary of Kritzerland shows, the longest-running cabaret show of its kind in LA history, Kritzerland presents The Songs That Got Away VII, its super-duper, crazy mixed-up anniversary show.
The concert is set for Sunday, September 3, 2017 at 7pm and features Roger Befeler, Kerry O'Malley, Jenna Lea Rosen, Hayley Shukiar, Sami Staitman and Robert Yacko, with special guest star Jason Graae and music director Alby Potts.
For these shows, Kritzerland digs deep and does mostly material that is new to them, some old favorites, a brand new What If, a rare Sondheim song that few have heard, the world premiere of a Sherman Brothers song, rare cut songs from Wicked, The Happy Time and others, and a few classics thrown in - in other words, a Kritzerland show. The show features a wonderful cast and musical director, and maybe even a surprise or two the presenters won't know about until the last minute.
Kritzerland's anniversary shows sell out very quickly - to show the group's thanks and appreciation for its wonderful and loyal audiences, the cover charge is half price for this show.
Kritzerland began its adventure back in September of 2010 and as those who've attended its shows know, you never know quite what to expect, other than great songs being sung by great composers and little histories of the songs and shows they're from.
So, join Kritzerland to celebrate its 80th show and seventh anniversary. You'll be glad you did. Kritzerland is produced and hosted by Bruce Kimmel and co-produced by Doug Haverty.
FEATURING:
Roger Befeler
[Nat'l Tour: Beauty and the Beast (Beast); Phantom of the Opera (Raoul); Les Mis (Enjolras), Regional: Joseph...Dreamcoat (Joseph), Floyd Collins (Floyd)]
Jason Graae
[Broadway: Grand Night For Singing, Falsettos, Stardust, Snoopy! Drama Desk Nominee, movies, TV, opera; he does it all.]
KERRY O'MALLEY
[B'way: Into the Woods (Baker's Wife), White Christmas (Betty), Billy Elliot (Mum), Annie Get Your Gun (Dolly), On a Clear Day (Sharone); TV: Shameless, Boardwalk Empire, etc.]
Jenna Lea Rosen
[TV: Elena of Avalor (Ciela), Sofia the First (Hildegard, Clio, Shelly), DuckTales (Siren), The Last Tycoon. Theater: Parade (3DT-Ovation Award), Dani Girl (Dani-ASCAP)]
Hayley Shukiar
[Meet Me In St. Louis (Tootie) Cabrillo; Little Mermaid (Ursula); Lion King (Timon); Beauty/Beast (Lumiere); Film: Dance Baby Dance (Kit); Studio singer for Hal Leonard Publishing.]
Sami Staitman
[Annie (Annie) Pioneer; Les Mis (Young Cosette); Welcome to My World (Molly) TGC-Burbank, Singing in the Rain, Cabrillo; L'il Abner LACC; TV: House of Lies]
Robert Yacko
[Do I Hear a Waltz? (Renato) MTG; Addams Family (Mal) 3-D; Parade (Dorsey) Mark Taper, Company (Paul) w/ Carol Burnett, Sunday in the Park with George (George) LA Premiere]
The only way to reserve is via Brown Paper Tickets: sterlingsupstairs090317.brownpapertickets.com. Doors open at 5:30pm, and the show starts at 7:00pm at Sterling's at the Federal, 5303 Lankershim Blvd., NoHo, CA 91601.