Cast Announced For Wicked Lit: THE CHIMES & THE CORPSE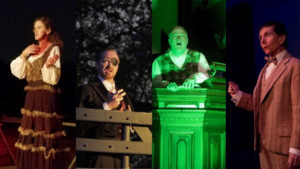 Unbound Productions Executive Director Jonathan Josephson and Artistic Director Paul Millet have announced the details for Wicked Lit: The Chimes and The Corpse, the company's 10th annual immersive theatre event that will for the 9th consecutive year take place at Mountain View Mausoleum in Altadena, California.

The cast for Wicked Lit: The Chimes and The Corpse includes four returning Unbound actors (from left to right):

Meghan Lewis (Widow Saverini in Liliom- WL17, 4th Unbound show)
Aaron McGee (Count Vom Kramm/Ben, the Bobby in Holmes, Sherlock, and The Consulting Detective), 2nd Unbound show)
Richard Large (original Toby Veck The Chimes: A Goblin Story - WL10-11, 12th Unbound show)
Kevin Dulude (Antony Woodbury in Thoth's Labyrinth - Wicked Lit 2017, 6th Unbound show)

The production also welcomes eight new actors into the Unbound fold: Tessie Barresi, Bridgette Campbell, Daniel Dorr, Hope Lauren, Kelly Pierre, Flynn Platt, Christopher Wallinger, and Lamont Webb.

There are several exciting new changes for this year's show, including:

- Two curtain times: 7:30 p.m. and 9:00 p.m.
- 75 minute total runtime
- Lower ticket prices
- Smaller group sizes
- Entire performance and lobby will be indoors
- No pre-show performances, but there will be an interactive "museum" exhibit featuring past Wicked Lit costumes, puppets, and photo opportunities

For the past five years, Wicked Lit has played to 100% capacity drawing over 16,000 patrons to Altadena during that time. Time Out Los Angeles called Wicked Lit "One of the best Los Angeles theater productions for the fall!" Previous Wicked Lit Productions have been Ovation Recommended, won five Ovation Awards including Sound Design, Costume Design, Lighting Design, and a special award for Puppetry Design (all in the "Large Venue" category). WIcked Lit has also twice been named the "Best Halloween Event of the Year" by Hollywood Gothique, a Top 10 production by LA Magazine, Pasadena Weekly, Stage Raw, NBC Locals, Thrillist, Theme Park Adventure, and Culture Spot LA.

Teig O'Kane and the Corpse is the 35th play to receive its world premiere from Unbound Productions. Several of these plays have gone on to be produced by schools and theatre companies across the country and around the world including England, Scotland and Cameroon.

Wicked Lit: The Chimes and The Corpse: audiences will experience two short plays as they are led through mausoleum by Storyguides. This is a walking show - patrons must be able to comfortably walk a minimum of 1,000 steps and climb stairs in order to experience this production. The production may contain mature themes, theatrical violence, and is recommended for audiences ages 13+. The running time will be approximately 75 minutes without an intermission.

The design team for Wicked Lit: The Chimes and The Corpse includes Hilda Kane (Lighting Designer), Darrell Clark (Lighting Designer), Christine Cover Ferro (Costume Designer), Drew Dalzell (Sound Designer), Noelle Hoffman (Sound Designer), Amanda Sauter (Production Designer), Julie Pound (Resident Make-Up Designer), Judi Lewin (Co- Make-up Designer/ Wig & Hair Design), Joe Seely (Puppet Designer), and McKenzie R. Eckels (Props Designer). The stage management team includes Megan Crockett (Stage Manager) and Mara Aguilar (Assistant Stage Manager).

The mission of Unbound Productions is to reimagine timeless stories for new audiences by creating immersive, theatrical adaptations of literature. Visit wickedlit.org for complete pricing and scheduling details.

| | |
| --- | --- |
| Vote Now for the 2022 BroadwayWorld Los Angeles Awards | |
| voting ends in | |
More Hot Stories For You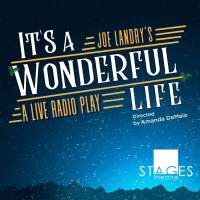 STAGEStheatre Presents IT'S A WONDERFUL LIFE: A RADIO PLAY At The Curtis Theatre

December 6, 2022

Curtis Theatre & STAGEStheatre present Joe Landry's IT'S A WONDERFUL LIFE A Live Radio Play directed by Amanda DeMaio, running December 15 - 18, 2022.
---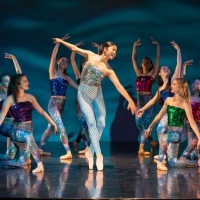 Idyllwild Arts Presents A Westside Ballet Masterclass With Robyn Gardenhire On January 15

December 6, 2022

For students aged 12 to 17 years old who are interested in exploring dance, Idyllwild Arts (www.idyllwildarts.org) will present a ballet masterclass with Robyn Gardenhire, the Founder and Artistic Director of City Ballet of Los Angeles.
---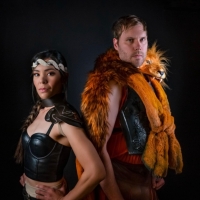 Pacific Opera Project Presents US Premiere Production Of ERCOLE SU'L TERMODONTE

December 6, 2022

Pacific Opera Project (POP) presents the US premiere production of the rare Vivaldi opera, Ercole su'l Termodonte, almost 300 years to the day from its original premiere with eight performances at The Highland Park Ebell Club from Friday, January 6, 2023 to Saturday, January 21, 2023.
---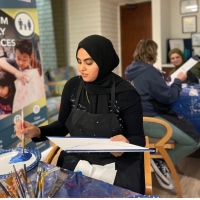 The Laguna Playhouse Receives Funding from Bank of America for the Our Stories Outreach Program

December 6, 2022

Laguna Playhouse has received support from Bank of America for the Our Stories program for the third consecutive year. Bank of America has voiced its support of this mental wellness outreach program that seeks to improve the lives of local underserved youth.
---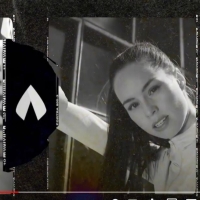 Filmmakers Academy And Musicbed Announce Make It Epic 2.0 Winners

December 6, 2022

Filmmakers Academy and Musicbed announced the winners of the 2022 MAKE IT EPIC 2.0 challenge.
---