BWW TV: JUSTIN LOVE World Premiere Opening Night at Celebration Theatre
The Celebration Theatre in association with DEMAND PRoductions and Peter Schneider has launched its celebratory 30th Anniversary Season with the world premiere musical JUSTIN LOVE. On hand for the September 21st opening was Broadway World TV and Los Angeles correspondent Michael Sterling and BWW TV's Jerry Evans of JLE Media Group, Inc. Watch interviews with the cast and creative team below!
With a book by Patricia Cotter and
David Elzer
, story by
David Elzer
and Bret Calder, music by Lori Scarlett and
David Mann
ing, lyrics by Lori Scarlett, directed by
Michael Matthews
, choreography by
Janet Roston
, orchestrations by
John Ball
inger and musical direction by
Gregory Nabours
, JUSTIN LOVE began previews Friday, September will be presented through Sunday, November 18 at
Celebration Theatre
, 7051B Santa Monica Blvd in Hollywood. 
Justin Rush is Hollywood's biggest movie star who has it all; a beautiful, devoted wife, more money than he knows what to do with, a huge summer action blockbuster set to open - but he's finding it harder to keep his secrets secret in our TMZ, twitter-addicted, celebrity-obsessed culture. Justin's wife Amanda, (rumored to be under some sort of "contract"), is getting frustrated by the growing questioning of her husband's sexuality and the endless scrutiny about their "alleged" arrangement. When Chris Andrews, his publicist's assistant and Mitchell Matthews, her old high school sweetheart (and now tabloid photojournalist), enter their lives, things start to get complicated.
What if the rumors aren't true? But if they are...will any major movie star ever come out, or will they continue to retreat into the closet for career's sake? Someone has to go first…will it be Justin Rush? To open this historic 30th season,
Celebration Theatre
has brought together many of its champions from over the years. Director
Michael Matthews
served as
Celebration Theatre
's Artistic Director from 2005 -2008; Book writer and co-producer
David Elzer
has produced many shows at the theatre including the recent smash-hit production of The Color Purple as well as having served as its publicist for almost a decade; musical director
Gregory Nabours
has worked on half a dozen shows; choreographer
Janet Roston
most recently choreographed The Color Purple and much of the design team have together created innumerable designs for its productions throughout the years. Comments
Celebration Theatre
's Artistic Director John Michael Beck, "Reaching our 30th Season is a momentous occasion for
Celebration Theatre
and its patrons. There are few theatre companies in Los Angeles who can boast such longevity and we want to celebrate this landmark with a unique, energetic and relevant original musical production that will speak not only to our long time patrons but bring new ones through the doors. With the talent assembled both on and off the stage, Justin Love will continue Celebration's tradition of first rate musicals and amazing ensembles."
David Elzer
(Co-Book, Co-Story, Producer) is making his writing debut with this production, a show he conceived and commissioned for the stage. He is also an Ovation, Drama Desk, Los Angeles Drama Critics Circle, LA Weekly, and Garland Award-winning theatrical producer. He most recent productions include the
Celebration Theatre
production of The Color Purple, the multi-Ovation nominated, critically-acclaimed, world premiere musical Having It All and the Ovation-nominated world premiere play Girls Talk, starring
Brooke Shields
. He also produced the record breaking, 19-month run of The Marvelous Wonderettes and Winter Wonderettes at the El Portal Forum Theatre and for the smash-hit production of Life Could Be A Dream, which ran for a year at the Hudson Mainstage in Hollywood. He also produced the Drama League nominated Off-Broadway and
Laguna Playhouse
productions of The Marvelous Wonderettes as well as the
Laguna Playhouse
production of Life Could Be A Dream. Also a producer on Daddy Long Legs, the Drama Desk award-winning The Best Is Yet To Come: The Music of
Cy Coleman
at the Rubicon; Dracula at the NoHo Arts Center, title of show and Women Behind Bars at the Celebration, Sister Act: The Musical (Pasadena, Atlanta, London and Broadway), Jewtopia - Off Broadway, The Laramie Project at the
Laguna Playhouse
He is also developing several other projects for production next year. He also runs one of the cities most respected theatrical marketing and public relations firms, DEMAND PR.
Peter Schneider
(Producer) is the Tony-Award-winning producer of the internationally acclaimed Broadway musical, The Lion King, director of My Life with Men...and Other Animals, starring Florentine performance artist Maria Cassi and produced and directed Sister Act, The Musical, West End London. He produced the award-winning documentary, Waking Sleeping Beauty, about Disney Animation from 1984 – 1994. During a seventeen-year tenure at the
Walt Disney
Company, he was responsible for creating and distributing over fifty animated and live-action movies as well as several Broadway shows. He was the Associate Director of the 1984 LA Olympic Arts Festival, has an honorary doctorate from Purdue University, and is a world champion bridge player. The cast of JUSTIN LOVE features:
Tyler Ledon
as Chris;
Adam Huss
as Justin;
Alet Taylor
as Buck;
Carrie St. Louis
as Amanda;
Ciaran McCarthy
as Mitch;
Terrance Spencer
as Donovan; Grant Jordan as Syd; Travis Leland as Lou; Gina Torrecilla as Mary; Afton Quast as Sue;
Adam Joseph
Reich and Sabrina Miller as everyone else. JUSTIN LOVE is produced by DEMAND PRoductions &
Peter Schneider
in association with
Celebration Theatre
and features an award-winning design team. The Scenic Design is by
Stephen Gifford
(Having it All, The Savannah Disputation). The Projection Design is by
Jason H. Thompson
(Broadway: Baby, It's You, Los Angeles: NoGoodDeed). The Lighting Design is by Tim Swiss (All Your Hard Work, The Color Purple). The Sound Design is by
Cricket S. Myers
(Tony Nominee – Bengal Tiger in the Baghdad Zoo). The Costume Design is by
Naila Aladdin Sanders
(Neighbors, The Color Purple). The Props Design is by Michael O'Hara (Take Me Out). The Casting Director is
Michael Donovan
, CSA. The stage manager is Marcedes Clanton. The production team is being led by
Celebration Theatre
's Artistic Director, John Michael Beck, and Executive Director, Michael C. Kricfalusi. Performances of JUSTIN LOVE are Thursday, Fridays and Saturdays at 8pm and Sundays at 2pm. Tickets are $34.99 for all performances. For tickets, call (323) 957-1884 or visit
www.celebrationtheatre.com
to purchase tickets online or to view a complete schedule or for further details. The
Celebration Theatre
is located at 7051B Santa Monica Blvd (1/2 block east of La Brea) in Hollywood.
And watch the video below!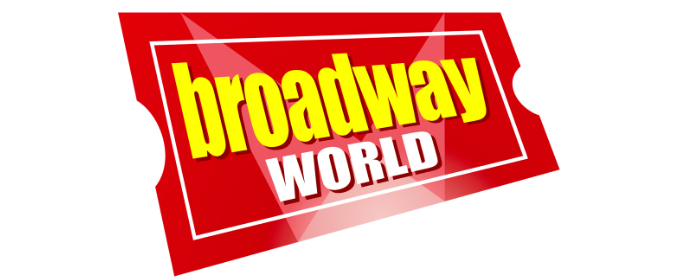 Click Here to Play the Video!