Review: A Great Evening of DARK & DIRTY Ditties by Bucket List Cabaret at Three Clubs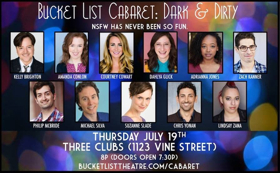 Featuring an eclectic mix of sexy, DARK & DIRTY show tunes and comedy songs, Bucket List Cabaret, the brain-child of Theatre 40 member Amanda Conlon and her husband Peter Flanigan, invaded Three Clubs on July 19, 2018 with an explosively entertaining evening of musical fun that kept its audience laughing from start to finish. I am not exactly sure how Ms. Conlon found (or perhaps created) such an amazing mix of naughty tunes, but I can say each one kept me laughing at the unexpected language and subject matter throughout the entire show.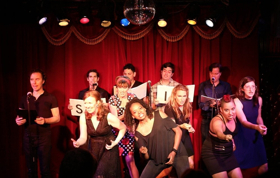 The evening was the third installment of the new cabaret series, presented by Bucket List Cabaret, directed by Amanda Conlon with musical direction by Chris Yonan and produced by Peter Flanagan, featured these wonderfully talented singers: Kelly Brighton, Amanda Conlon, Courtney Cowart, Dahlya Glick, Adrianna Jones, Zach Kanner, Philip McBride, Michael C. Silva, Suzanne Slade, Chris Yonan, and Lindsay Zana. All of these enthusiastic performers seemed to be having the time of their lives onstage together,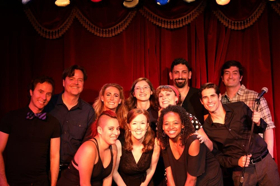 and I can only wonder how they managed to keep from laughing themselves at many of the lyrics!
The set list included songs from Dirty Rotten Scoundrels, The Full Monty, Crazy Ex-Girlfriend, Cry Baby, Let My People Come, Little Shop of Horrors, a brilliant Jekyll & Hyde parody as well as tunes from Gilda Radner, Rodney Carrington, Joe Iconis, The Supremes, Ryan Scott Oliver, Tom Lehrer, Michael Bruce, Bill Nelson, Jeff Blumenkrantz and Rob Cantor.
Do catch this DARK & DIRTY and incredibly fun show the next time Bucket List Cabaret brings it to a theater in the greater Los Angeles area.
Bucket List Cabaret is next performing at Theatre 40 in Beverly Hills on Sunday July 29, 2018 at 7pm. Tickets are $28 with all proceeds benefiting Theatre 40. And while the songs that night will not be of the same dark & dirty variety as I was fortunate enough to enjoy at Three Clubs, I guarantee these talented entertainers will be just as enthusiastic and entertaining while raising funds for the professional theatre company on the campus of Beverly Hills High School.
Director Amanda Conlon and her Bucket Listers will perform their very own "bucket list" roles along with fun show tunes, re-imagined standards, parody songs, sketches and MORE! A great evening of fun is promised with all proceeds supporting Theatre 40. Bring your friends! For more info and to purchase tickets, visit https://www.bucketlisttheatre.com/cabaret
And that's not all... look for their production of "Silence! The Musical" set to run at The Actors Company in the Let Live Theatre this Halloween Season from October 11th-November 3rd (Thursdays, Fridays, Saturdays at 8p - for a total of 12 performances over 4 weeks). I can only imagine how entertaining and funny it will be with poor Clarice tormented musically by not only Hannibal Lecter but also the furry-tailed lambs. More info at https://www.bucketlisttheatre. com/silence
Photo credit: Peter Flanigan
| | |
| --- | --- |
| Vote Now for the 2022 BroadwayWorld Los Angeles Awards | |
| voting ends in | |
Shari Barrett, a Los Angeles native, has been active in the theater world since the age of six - acting, singing, and dancing her way across the boards all over town. After teaching in secondary sc... (read more about this author)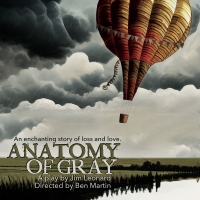 Interview: Playwright Jim Leonard on the L.A. premiere of ANATOMY OF GRAY

November 17, 2022

Jim Leonard has published eight plays, including The Diviners, And They Dance Real Slow in Jackson, and Battle Hymn, with his theatrical honors including the Outer Critics Circle Award, an Ovation Award, the Dramatists Guild Award, and an LA Weekly Award for best play.
---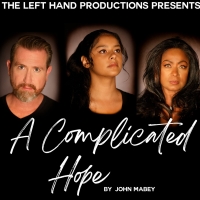 Interview: Shawn Lefty Plunkett on presenting the West Coast premiere of John Mabey's A COMPLICATED HOPE

November 15, 2022

John Mabey's three-person play A Complicated Hope centers around Marie and her daughter Rose Marie who are left adrift after their husband and father, Michael, passes away. But it's how he leaves that alters the lives of the family forever, especially after they meet Arnie, Michael's boyfriend. Mirroring the erratic path of grief itself, A Complicated Hope flashes between the moments in time that changed them all, exploring the challenges of both finding a family of choice and letting yourself be found. Earlier this year, Kentwood Players presented a reading of Mabey's play in which Shawn Lefty Plunkett portrayed the role of Arnie. I was curious to find out what led to his decision to produce the fully-staged West Coast premiere of A Complicated Hope as well as take on the role of Arnie again.
---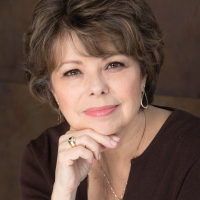 Interview: Anne Marie Ketchum, Founding Artistic Director of the Verdi Chorus, on their Upcoming VERDI PUCCINI FEST

October 30, 2022

As an early holiday present for opera lovers, On November 12 and 13, the Verdi Chorus' 39th season culminates with a Verdi Puccini Fest for two performances only at the First Presbyterian Church in Santa Monica. Under the direction of Founding Artistic Director Anne Marie Ketchum, who promises the program will include "some of the most exciting moments from two of the greatest operatic composers who ever lived," I decided to speak with her on its inception, creation, and what makes the Verdi Chorus such a special part of our city.
---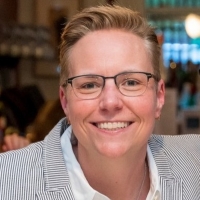 Interview: Playwright Cyndy A. Marion on the West Coast Premiere of BROKEN STORY

October 28, 2022

A serial killer's backstory always seems to fascinate people more so than that of their prey. But what is it about these vicious murderers that inspires works of art being written about them? That question popped into my head when I heard about the West Coast premiere of Cyndy A. Marion's play Broken Story, which was inspired by the murder of writer Susan Berman and her close relationship with serial killer Robert Durst. I knew I wanted to find out what inspired Cyndy to create the play and how she conducted her research.
---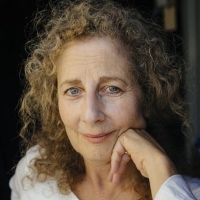 Interview: PRT Artistic Director Marilyn Fox on Directing ALBEE/PINTER

October 27, 2022

Tony Award winning playwrights Edward Albee and Harold Pinter, who have left indelible marks in world theatre, both give voice to the outlandish and amusing behavior of humans in many of their dark comedies. Pacific Resident Theatre is offering a retrospective of two of their early one acts in tandem, both first produced in 1960. Albee's Fam and Yam, set in an upper Eastside penthouse, examines an encounter between two unnamed playwrights, one famous, one not, offering Albee's biting wit and incisive satire at its best. In Pinter's The Dumb Waiter, two working-class hitmen wait in a basement for their next assignment. I decided to speak with Pacific Resident Theatre's Artistic Director, Marilyn Fox, about the production.
---