Latest News on Tom Lehrer:
Latest News on Tom Lehrer
Tom Lehrer Awards and Nominations
Olivier Awards - 1980 - Musical of the Year
Tom LehrerTom Foolery
Tom Lehrer News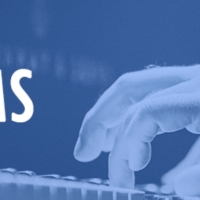 News: WINTER RHYTHMS at Urban Stages Releases Full Lineup
by Stephen Mosher - Nov 27, 2022
URBAN STAGE's annual Winter Rhythms cabaret series has announced the full run-down of shows and acts to play in the 2022 season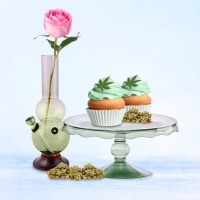 Interview: KT Tunstall on Touring, Making Unpopular Music and Bringing SAVING GRACE to the Stage
by Natalie O'Donoghue - Nov 24, 2022
BroadwayWorld catches up with KT Tunstall to chat about bringing Saving Grace to the stage at Riverside Studios.
Review: DIANA: THE UNTOLD AND UNTRUE STORY, The Pleasance Theatre
by Franco Milazzo - Nov 21, 2022
Peering through a queer lens with cabaret stylings, Linus Karp brings Diana's herstory to life through puppets, video and some very spot-on outfits.
Review: HAND TO GOD at Little Theatre, University Of Adelaide
by Barry Lenny - Nov 17, 2022
The funniest, most disreputable thing I think I've ever witnessed.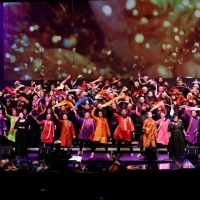 Angel City Chorale Brings Cheer To Royce Hall With THE MORE, THE MERRIER Holiday Concert
by A.A. Cristi - Oct 24, 2022
America's Got Talent's Golden Buzzer-winning vocal sensation and Los Angeles' premier community choir Angel City Chorale has announced their 29th annual holiday concert, The More, The Merrier, at UCLA's Royce Hall.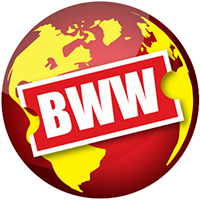 Burman and Wallowitch Award Winners Announced
by Stephi Wild - Oct 24, 2022
The Manhattan Association of Cabarets (MAC) has announced the 2022 winners of the Dottie Burman and John Wallowitch songwriting awards. Each recipient receives $500.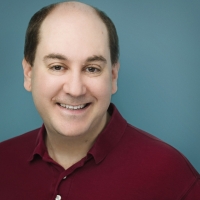 MOSTLY SETH Premieres at AMT Theater as Part of Cabaret Week
by Stephi Wild - Oct 13, 2022
Award-winning composer/lyricist and cabaret performer Seth Bisen-Hersh whose critically-acclaimed musical "Love Quirks" completed its 12 week run off-Broadway at AMT Theater this summer will return to the venue as part of their cabaret week on Wednesday, November 9th at 7PM.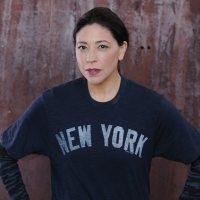 Interview: Tina D'Elia of OVERLOOKED LATINAS at The Marsh Uses Her Love of Screwball Comedy to Create a 'Queer Telenovela Farce of the Century'
by Jim Munson - Oct 3, 2022
BroadwayWorld chats with writer & performer Tina D'Elia about her new solo show 'Overlooked Latinas' running at The Marsh San Francisco October 6 to 29. Her show is a riotously funny "queer telenovela farce of the century" about two queer Latinx best friends collaborating on a TV pilot highlighting Latinx movie stars during the McCarthy era.
Monica Salvi to Bring MAD WOMEN IN MY ATTIC! to the Crazy Coqs in October
by Chloe Rabinowitz - Sep 29, 2022
Set in an imaginary lunatic asylum, Mad Women in My Attic! is the cabaret brainchild of Italian performer and Royal Academy of Music alumna, Monica Salvi. The performance will take place at the Crazy Coqs on 11 October, 2022.
See Lee Roy Reams, Lesley Manville & More Upcoming at 92NY
by Chloe Rabinowitz - Jun 28, 2022
92NY has announced July events and classes featuring Jonathan Groff, Lee Roy Reams, and more!
Tom Lehrer Videos
STAGE TUBE: Daniel Radcliffe Sings on GRAHAM NORTON SHOW
by BroadwayWorld TV - Nov 12, 2010
In a recent interview on The Graham Norton Show, Harry Potter star Daniel Radcliffe performs his party trick, which is singing 'The Elements' by musical humorist Tom Lehrer. Click below to watch the Broadway bound star belt it out.
Tom Lehrer Frequently Asked Questions
How many shows has Tom Lehrer written?
Tom Lehrer has written 1 shows including Tomfoolery (Composer/Lyricist).
What awards has Tom Lehrer been nominated for?
Musical of the Year (Olivier Awards) for Tom Foolery .