Latest News on Bill Nelson
Bill Nelson News
Laura Bell Bundy, Kimberley Locke & More Announced for The Green Room 42 March Lineup
by Chloe Rabinowitz - Feb 25, 2022
The Green Room 42 has announced their March line-up for in-person performances. Located inside YOTEL Times Square (570 Tenth Avenue, Fourth Floor), The Green Room 42 is Broadway's newest and most spacious cabaret club.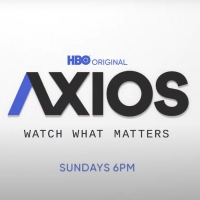 HBO Documentary News Series AXIOS Continues October 24
by Michael Major - Oct 22, 2021
The sharp and insightful news-making series features thought-provoking interviews with top leaders from the worlds of politics, tech, media, science, and business. The upcoming episodes will include Rand Paul, Bill Nelson, Matt and Mercedes Schlapp, and more. Watch a preview of the upcoming episode now!
The New York Youth Symphony Musical Theater Songwriting Program Announces 2021/2022 Season
by Chloe Rabinowitz - Aug 30, 2021
The New York Youth Symphony Musical Theater Songwriting Program (NYYS) and Director Anna K. Jacobs have announced the 2021/2022 Season. Heading into its fourth season the NYYS Musical Theater Songwriting program is specially designed to lead students through a range of musical theater songwriting processes.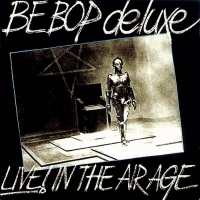 Be-Bop Deluxe 'Live! In The Air Age' Deluxe 16 Disc Limited Edition Boxed Set Available For Pre-Order
by TV News Desk - Jun 15, 2021
This legendary live album was released in July 1977 and would prove to be the band's most successful album, peaking at number 10 in the UK charts.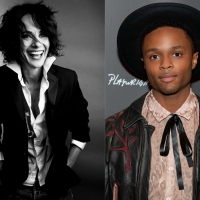 Rhinebeck Writers Retreat to Host Residencies for 23 Writers of Nine New Musicals
by Chloe Rabinowitz - May 26, 2021
Celebrating its 10th anniversary, Rhinebeck Writers Retreat will host nine weeklong in-person residencies for 23 musical theatre writers of nine new musicals between June 27 and August 29.  Writers include Tony-nominee Beth Malone, Emily Saliers of Indigo Girls; Jonathan Larson winners Avi Amon, Sara Cooper, Ty Defoe, and Anna Jacobs and more.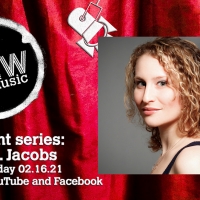 A Little New Music SPOTLIGHT SERIES Presents Anna K. Jacobs
by A.A. Cristi - Feb 12, 2021
THE SPOTLIGHT SERIES, a bi-monthly live streamed concert series created by A LITTLE NEW MUSIC will "spotlight" the music of composer/lyricist Anna K. Jacobs on February 16th. The evening will be co-hosted by ALNM co-producers Luke H. Klipp and Kila Packett, and produced by amy francis schott.
Sisco & Josepher Launch New Radio Show IN BETWEEN THE LINES On Musical Theatre Radio
by Stephi Wild - Jan 14, 2021
David Sisco and Laura Josepher, owners of ContemporaryMusicalTheatre.com, are launching a new radio show on MusicalTheatreRadio.com on Saturday, January 16 at 10 AM (EST).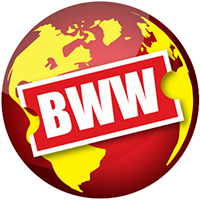 New Musicals Inc. Announces Call for Submissions from Musical Theatre Writers 18-26
by Stephi Wild - Jan 2, 2021
If you're under the age of 26, and you're writing for musical theatre, New Musicals Inc. would love to hear from you.
Elliot Nelson Releases Debut Album 'As He Now Appears'
by Stephi Wild - Aug 17, 2020
Elliot Nelson is a British born instrumental solo artist, composer and producer from the north of England. Son of Be-Bop Deluxe frontman 'Bill Nelson', Elliot has grown up his entire life surrounded by music and creativity. His sound blends and bends musical genres from electronic, jazz, experimental rock, folk and classical. Pushing his music to the brink of sonic creativity in his debut album "As He Now Appears".
Bill Nelson Videos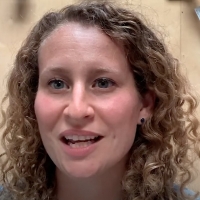 VIDEO: Anna K. Jacobs Accepts the 2020 Jonathan Larson Grant
by Stage Tube - Apr 30, 2020
2020 Jonathan Larson Grant recipient Anna K. Jacobs accepts the grant with a virtual speech. In the speech, Jacobs shares what this grant means to her.