Photo Flash: Sail the High Seas with Argyle Theatre's PETER AND THE STARCATCHER
Long Island's newest theatrical venue The Argyle Theatre presents the Tony Award-winning hit Broadway play Peter and the Starcatcher written by Rick Elice, based on the novel by Dave Barry and Ridley Pearson, with music by Wayne Baker at The Argyle Theatre (34 West Main Street, Babylon, Long Island). Now in performance for a limited run through Sunday, October 21, 2018. Opening Night is Saturday evening, September 15, 2018 at 8:00 p.m.
Under the direction of Amanda Connors, with music direction by Andrew Bourgoin, the 12-member cast will feature Raji Ahsan as Black Stache, Spencer Bang as Boy/Peter Pan, and Katrina Michaels as Molly Aster, with Amara James Aja, Nickolaus Colõn, Diego Guevara, Zack Kononov, Alex Michell, Toby Miller, Jordon Plutzer, Eric Schell, and Phillip Taratula.
Peter and the Starcatcher is a delightful play with music that tells the story of how a miserable orphan in England would eventually become Peter Pan-the beloved "Boy Who Would Not Grow Up." Based on the children's book by Dave Barry and Ridley Pearson, Peter and the Starcatcher features 12 actors who play a dizzying variety of characters-sailors, pirates, British naval officers, Mollusk natives and orphans in addition to 18 major roles.
This coming-of-age adventure tale begins when Peter and his mates are kidnapped and shipped off from Victorian England to a distant island ruled by evil King Zarboff. They have no idea that a trunk in the captain's cabin contains otherworldly cargo. Then they meet precocious, young Molly, a starcatcher-in-training who realizes the trunk contains starstuff, a powerful substance that should never fall into the wrong hands. The situation gets worse when pirates, led by infamous Black Stache, take over the ship and are determined to claim the trunk. The sea journey becomes a swashbuckling thrill-a-minute adventure for the young and young-at-heart.
Originally produced on Broadway by Nancy Nagel Gibbs, Greg Schaffert, Eva Price, Tom Smedes, and Disney Theatrical Productions.
The creative team for Peter and the Starcatcher includes Julia Noulin-Mérat (Set Design), Matsy Stinson (Costume Design), John Salutz (Lighting Design), Kathy Ruvuna (Sound Design), Mike Magliocca (Fight Director), and Bruno Baker (Assistant Director). The Production Stage Manager is Ruth E. Kramer with Ingrid Pierson as Assistant Stage Manager.
Tickets for Peter and the Starcatcher are priced from $45 - $79, and may be purchased online at www.argyletheatre.com or by calling (844) 631-5483.
Photo Credit: Richard Termine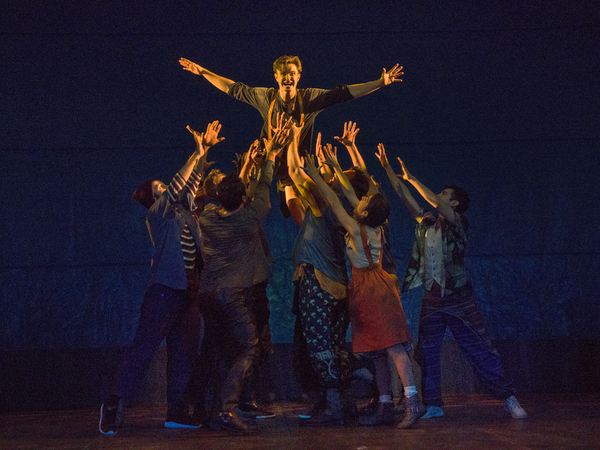 Spencer Bang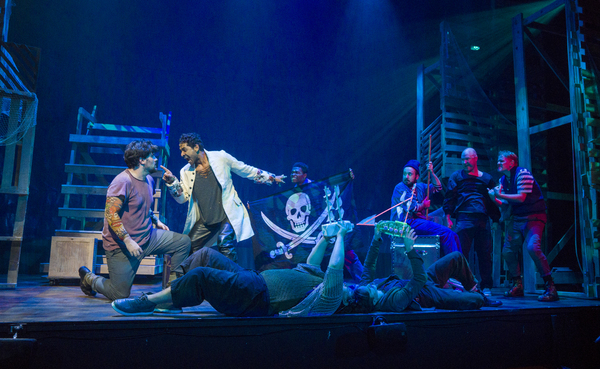 Nickolaus Colon, Raji Ahsan