Photos: Boat Rides, Dog Walks and More at Bay Street Theatre's 2nd Annual Steinbeck Festival
Bay Street Theatre presented its Second Annual Steinbeck Festival in Sag Harbor on May 1-4, 2014, in conjunction with the annual celebration held by the National Steinbeck Center based in Salinas, California. Activities to honor John Steinbeck's contributions to our community featured events including thre days of films, a VIP waterfront cocktail party where guests enjoyed short boat excursions to view Steinbeck's home from the water, and the Second Annual "Travels with Charley" Dog Walk, in partnership with the Southampton Animal Shelter Foundation. Scroll down for photos from the festival!
Jill Rappaport, an award-winning animal advocate and correspondent for NBC News and the TODAY show, served as celebrity host at both the cocktail party and the Dog Walk. Proceeds benefit Bay Street Theatre and 10 percent of the Dog Walk proceeds will go to the Southampton Animal Shelter Foundation.
In celebration of the 75th Anniversary of "The Grapes of Wrath," the cocktail reception was hosted by Jill Rappaport and was sponsored in part by Wölffer Estate Vineyard. Wölffer-partner and winemaker Roman Roth was on hand pouring his namesake vintage, "The Grapes of Roth."
In the "Travels wisth Charley" Dog Walk, dogs and their owners traveled from the Bay Street Theatre to Haven's Beach and back, finishing at the theatre with a "Bones and Bagels" reception. A Grand Prize -- a swag bag of gifts for dog and owner from Harbor Pets-included two tickets to one of Bay Street Theatre's Mainstage shows.
The 2nd annual "Travels with Charley" Dog Walk paid honor to John Steinbeck, who in 1960 set off from his home in Sag Harbor with his French poodle, Charley, to drive cross country. He would travel alone, stay at campgrounds and talk to the locals along the way. Steinbeck's book-length account of his journey, "Travels with Charley," became a best-seller.
Photo Credit: Barry Gordin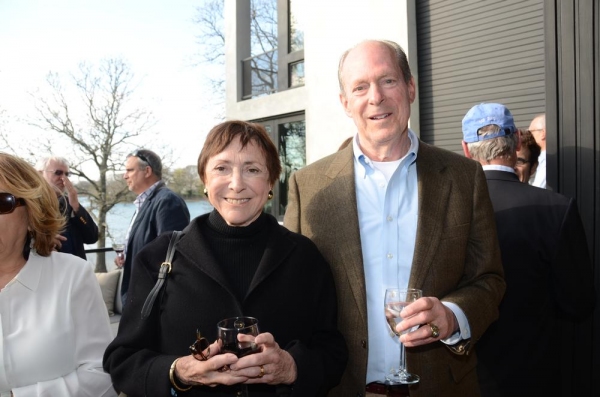 Ana Daniel and Andy Stein at the VIP Waterfront Cocktail Party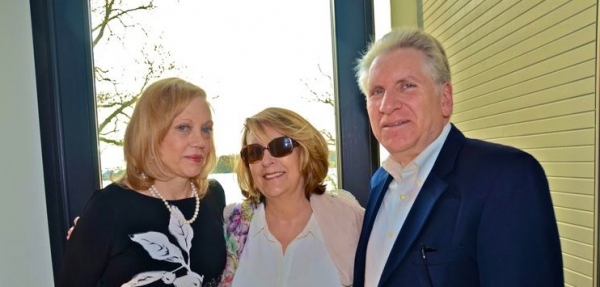 Dr. Barbara Kushner, Diana Aceti and Paul Kushner at the VIP Waterfront Cocktail Party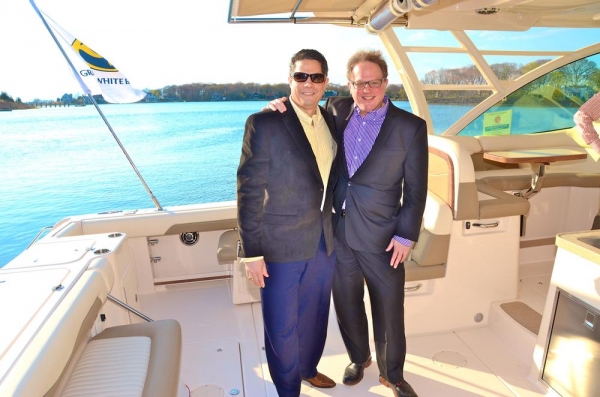 Doug Petri and Bruce T. Sloane on the Grady White boat provided by the Port of Egypt to cruise guests to see the Steinbeck writing cottage from the water.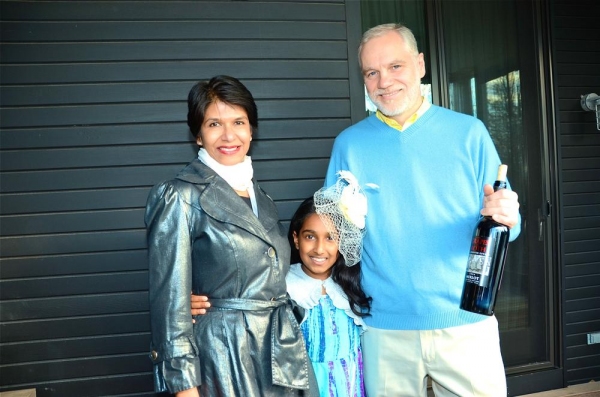 Dushy, Indira and Roman Roth at the VIP Waterfront Cocktail Party. Roman from Wolffer Estate provided "The Grapes of Roth� wine enjoyed by the guests.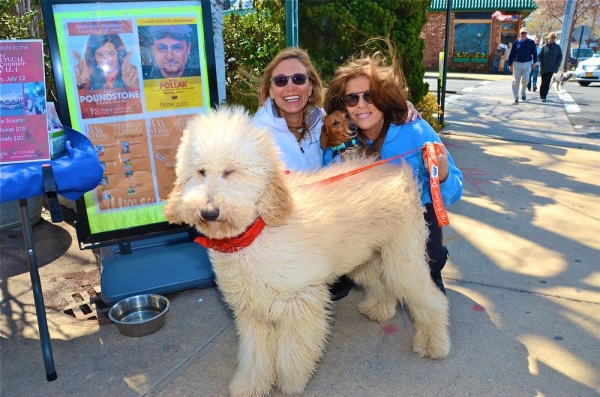 Tracy Mitchell and Jill Rappaport get ready for the "Travels with Charley� Dog Walk to begin.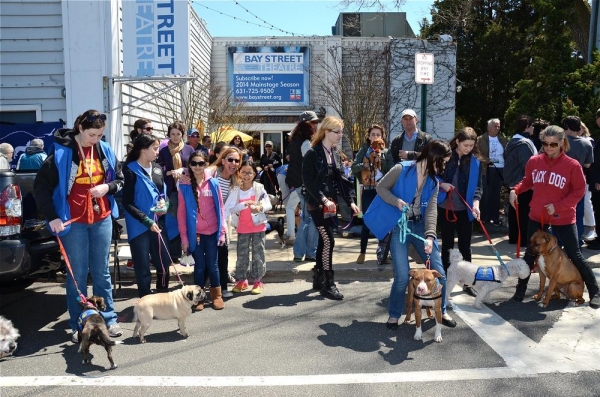 Dog Walkers get ready for the event.

The "Travels With Charley� dog walk in motion! Led by Jill Rappaport.